');mask-image:url('data:image/svg+xml;utf8,');mask-mode:alpha;-webkit-mask-position:center;mask-position:center;-webkit-mask-repeat:no-repeat;mask-repeat:no-repeat;-webkit-mask-size:contain;mask-size:contain}}.wp-block-image :where(.has-border-color){border-style:solid}.wp-block-image :where([style*=border-top-color]){border-top-style:solid}.wp-block-image :where([style*=border-right-color]){border-right-style:solid}.wp-block-image :where([style*=border-bottom-color]){border-bottom-style:solid}.wp-block-image :where([style*=border-left-color]){border-left-style:solid}.wp-block-image :where([style*=border-width]){border-style:solid}.wp-block-image :where([style*=border-top-width]){border-top-style:solid}.wp-block-image :where([style*=border-right-width]){border-right-style:solid}.wp-block-image :where([style*=border-bottom-width]){border-bottom-style:solid}.wp-block-image :where([style*=border-left-width]){border-left-style:solid}.wp-block-image figure{margin:0}.wp-lightbox-container .img-container{position:relative}.wp-lightbox-container button{background:0 0;border:none;cursor:zoom-in;height:100%;position:absolute;width:100%;z-index:100}.wp-lightbox-container button:focus-visible{outline:5px auto #212121;outline:5px auto -webkit-focus-ring-color;outline-offset:5px}.wp-lightbox-overlay{height:100vh;left:0;overflow:hidden;position:fixed;top:0;visibility:hidden;width:100vw;z-index:100000}.wp-lightbox-overlay .close-button{cursor:pointer;padding:0;position:absolute;right:12.5px;top:12.5px;z-index:5000000}.wp-lightbox-overlay .wp-block-image{align-items:center;box-sizing:border-box;display:flex;flex-direction:column;height:100%;justify-content:center;position:absolute;width:100%;z-index:3000000}.wp-lightbox-overlay .wp-block-image figcaption{display:none}.wp-lightbox-overlay .wp-block-image img{max-height:100%;max-width:100%;width:auto}.wp-lightbox-overlay button{background:0 0;border:none}.wp-lightbox-overlay .scrim{background-color:#fff;height:100%;opacity:.9;position:absolute;width:100%;z-index:2000000}.wp-lightbox-overlay.fade.active{animation:turn-on-visibility .25s both;visibility:visible}.wp-lightbox-overlay.fade.active img{animation:turn-on-visibility .3s both}.wp-lightbox-overlay.fade.hideanimationenabled:not(.active){animation:turn-off-visibility .3s both}.wp-lightbox-overlay.fade.hideanimationenabled:not(.active) img{animation:turn-off-visibility .25s both}.wp-lightbox-overlay.zoom img{height:var(--lightbox-image-max-height);position:absolute;transform-origin:top left;width:var(--lightbox-image-max-width)}.wp-lightbox-overlay.zoom.active{opacity:1;visibility:visible}.wp-lightbox-overlay.zoom.active .wp-block-image img{animation:lightbox-zoom-in .4s forwards}@media (prefers-reduced-motion){.wp-lightbox-overlay.zoom.active .wp-block-image img{animation:turn-on-visibility .4s both}}.wp-lightbox-overlay.zoom.active .scrim{animation:turn-on-visibility .4s forwards}.wp-lightbox-overlay.zoom.hideanimationenabled:not(.active) .wp-block-image img{animation:lightbox-zoom-out .4s forwards}@media (prefers-reduced-motion){.wp-lightbox-overlay.zoom.hideanimationenabled:not(.active) .wp-block-image img{animation:turn-off-visibility .4s both}}.wp-lightbox-overlay.zoom.hideanimationenabled:not(.active) .scrim{animation:turn-off-visibility .4s forwards}html.has-lightbox-open{overflow:hidden}@keyframes turn-on-visibility{0%{opacity:0}to{opacity:1}}@keyframes turn-off-visibility{0%{opacity:1;visibility:visible}99%{opacity:0;visibility:visible}to{opacity:0;visibility:hidden}}@keyframes lightbox-zoom-in{0%{left:var(--lightbox-initial-left-position);top:var(--lightbox-initial-top-position);transform:scale(var(--lightbox-scale-width),var(--lightbox-scale-height))}to{left:var(--lightbox-target-left-position);top:var(--lightbox-target-top-position);transform:scale(1)}}@keyframes lightbox-zoom-out{0%{left:var(--lightbox-target-left-position);top:var(--lightbox-target-top-position);transform:scale(1);visibility:visible}99%{visibility:visible}to{left:var(--lightbox-initial-left-position);top:var(--lightbox-initial-top-position);transform:scale(var(--lightbox-scale-width),var(--lightbox-scale-height))}}ol.wp-block-latest-comments{box-sizing:border-box;margin-left:0}:where(.wp-block-latest-comments:not([style*=line-height] .wp-block-latest-comments__comment)){line-height:1.1}:where(.wp-block-latest-comments:not([style*=line-height] .wp-block-latest-comments__comment-excerpt p)){line-height:1.8}.has-dates :where(.wp-block-latest-comments:not([style*=line-height])),.has-excerpts :where(.wp-block-latest-comments:not([style*=line-height])){line-height:1.5}.wp-block-latest-comments .wp-block-latest-comments{padding-left:0}.wp-block-latest-comments__comment{list-style:none;margin-bottom:1em}.has-avatars .wp-block-latest-comments__comment{list-style:none;min-height:2.25em}.has-avatars .wp-block-latest-comments__comment .wp-block-latest-comments__comment-excerpt,.has-avatars .wp-block-latest-comments__comment .wp-block-latest-comments__comment-meta{margin-left:3.25em}.wp-block-latest-comments__comment-excerpt p{font-size:.875em;margin:.36em 0 1.4em}.wp-block-latest-comments__comment-date{display:block;font-size:.75em}.wp-block-latest-comments .avatar,.wp-block-latest-comments__comment-avatar{border-radius:1.5em;display:block;float:left;height:2.5em;margin-right:.75em;width:2.5em}.wp-block-latest-comments[class*=-font-size] a,.wp-block-latest-comments[style*=font-size] a{font-size:inherit}.wp-block-latest-posts{box-sizing:border-box}.wp-block-latest-posts.alignleft{margin-right:2em}.wp-block-latest-posts.alignright{margin-left:2em}.wp-block-latest-posts.wp-block-latest-posts__list{list-style:none;padding-left:0}.wp-block-latest-posts.wp-block-latest-posts__list li{clear:both}.wp-block-latest-posts.is-grid{display:flex;flex-wrap:wrap;padding:0}.wp-block-latest-posts.is-grid li{margin:0 1.25em 1.25em 0;width:100%}@media (min-width:600px){.wp-block-latest-posts.columns-2 li{width:calc(50% - .625em)}.wp-block-latest-posts.columns-2 li:nth-child(2n){margin-right:0}.wp-block-latest-posts.columns-3 li{width:calc(33.33333% - .83333em)}.wp-block-latest-posts.columns-3 li:nth-child(3n){margin-right:0}.wp-block-latest-posts.columns-4 li{width:calc(25% - .9375em)}.wp-block-latest-posts.columns-4 li:nth-child(4n){margin-right:0}.wp-block-latest-posts.columns-5 li{width:calc(20% - 1em)}.wp-block-latest-posts.columns-5 li:nth-child(5n){margin-right:0}.wp-block-latest-posts.columns-6 li{width:calc(16.66667% - 1.04167em)}.wp-block-latest-posts.columns-6 li:nth-child(6n){margin-right:0}}.wp-block-latest-posts__post-author,.wp-block-latest-posts__post-date{display:block;font-size:.8125em}.wp-block-latest-posts__post-excerpt{margin-bottom:1em;margin-top:.5em}.wp-block-latest-posts__featured-image a{display:inline-block}.wp-block-latest-posts__featured-image img{height:auto;max-width:100%;width:auto}.wp-block-latest-posts__featured-image.alignleft{float:left;margin-right:1em}.wp-block-latest-posts__featured-image.alignright{float:right;margin-left:1em}.wp-block-latest-posts__featured-image.aligncenter{margin-bottom:1em;text-align:center}ol,ul{box-sizing:border-box}ol.has-background,ul.has-background{padding:1.25em 2.375em}.wp-block-media-text{box-sizing:border-box;direction:ltr;display:grid;grid-template-columns:50% 1fr;grid-template-rows:auto}.wp-block-media-text.has-media-on-the-right{grid-template-columns:1fr 50%}.wp-block-media-text.is-vertically-aligned-top .wp-block-media-text__content,.wp-block-media-text.is-vertically-aligned-top .wp-block-media-text__media{align-self:start}.wp-block-media-text .wp-block-media-text__content,.wp-block-media-text .wp-block-media-text__media,.wp-block-media-text.is-vertically-aligned-center .wp-block-media-text__content,.wp-block-media-text.is-vertically-aligned-center .wp-block-media-text__media{align-self:center}.wp-block-media-text.is-vertically-aligned-bottom .wp-block-media-text__content,.wp-block-media-text.is-vertically-aligned-bottom .wp-block-media-text__media{align-self:end}.wp-block-media-text .wp-block-media-text__media{grid-column:1;grid-row:1;margin:0}.wp-block-media-text .wp-block-media-text__content{direction:ltr;grid-column:2;grid-row:1;padding:0 8%;word-break:break-word}.wp-block-media-text.has-media-on-the-right .wp-block-media-text__media{grid-column:2;grid-row:1}.wp-block-media-text.has-media-on-the-right .wp-block-media-text__content{grid-column:1;grid-row:1}.wp-block-media-text__media img,.wp-block-media-text__media video{height:auto;max-width:unset;vertical-align:middle;width:100%}.wp-block-media-text.is-image-fill .wp-block-media-text__media{background-size:cover;height:100%;min-height:250px}.wp-block-media-text.is-image-fill .wp-block-media-text__media>a{display:block;height:100%}.wp-block-media-text.is-image-fill .wp-block-media-text__media img{clip:rect(0,0,0,0);border:0;height:1px;margin:-1px;overflow:hidden;padding:0;position:absolute;width:1px}@media (max-width:600px){.wp-block-media-text.is-stacked-on-mobile{grid-template-columns:100%!important}.wp-block-media-text.is-stacked-on-mobile .wp-block-media-text__media{grid-column:1;grid-row:1}.wp-block-media-text.is-stacked-on-mobile .wp-block-media-text__content{grid-column:1;grid-row:2}}.wp-block-navigation{--navigation-layout-justification-setting:flex-start;--navigation-layout-direction:row;--navigation-layout-wrap:wrap;--navigation-layout-justify:flex-start;--navigation-layout-align:center;position:relative}.wp-block-navigation ul{margin-bottom:0;margin-left:0;margin-top:0;padding-left:0}.wp-block-navigation ul,.wp-block-navigation ul li{list-style:none;padding:0}.wp-block-navigation .wp-block-navigation-item{align-items:center;display:flex;position:relative}.wp-block-navigation .wp-block-navigation-item .wp-block-navigation__submenu-container:empty{display:none}.wp-block-navigation .wp-block-navigation-item__content{display:block}.wp-block-navigation .wp-block-navigation-item__content.wp-block-navigation-item__content{color:inherit}.wp-block-navigation.has-text-decoration-underline .wp-block-navigation-item__content,.wp-block-navigation.has-text-decoration-underline .wp-block-navigation-item__content:active,.wp-block-navigation.has-text-decoration-underline .wp-block-navigation-item__content:focus{text-decoration:underline}.wp-block-navigation.has-text-decoration-line-through .wp-block-navigation-item__content,.wp-block-navigation.has-text-decoration-line-through .wp-block-navigation-item__content:active,.wp-block-navigation.has-text-decoration-line-through .wp-block-navigation-item__content:focus{text-decoration:line-through}.wp-block-navigation:where(:not([class*=has-text-decoration])) a{text-decoration:none}.wp-block-navigation:where(:not([class*=has-text-decoration])) a:active,.wp-block-navigation:where(:not([class*=has-text-decoration])) a:focus{text-decoration:none}.wp-block-navigation .wp-block-navigation__submenu-icon{align-self:center;background-color:inherit;border:none;color:currentColor;display:inline-block;font-size:inherit;height:.6em;line-height:0;margin-left:.25em;padding:0;width:.6em}.wp-block-navigation .wp-block-navigation__submenu-icon svg{stroke:currentColor;display:inline-block;height:inherit;margin-top:.075em;width:inherit}.wp-block-navigation.is-vertical{--navigation-layout-direction:column;--navigation-layout-justify:initial;--navigation-layout-align:flex-start}.wp-block-navigation.no-wrap{--navigation-layout-wrap:nowrap}.wp-block-navigation.items-justified-center{--navigation-layout-justification-setting:center;--navigation-layout-justify:center}.wp-block-navigation.items-justified-center.is-vertical{--navigation-layout-align:center}.wp-block-navigation.items-justified-right{--navigation-layout-justification-setting:flex-end;--navigation-layout-justify:flex-end}.wp-block-navigation.items-justified-right.is-vertical{--navigation-layout-align:flex-end}.wp-block-navigation.items-justified-space-between{--navigation-layout-justification-setting:space-between;--navigation-layout-justify:space-between}.wp-block-navigation .has-child .wp-block-navigation__submenu-container{align-items:normal;background-color:inherit;color:inherit;display:flex;flex-direction:column;height:0;left:-1px;opacity:0;overflow:hidden;position:absolute;top:100%;transition:opacity .1s linear;visibility:hidden;width:0;z-index:2}.wp-block-navigation .has-child .wp-block-navigation__submenu-container>.wp-block-navigation-item>.wp-block-navigation-item__content{display:flex;flex-grow:1}.wp-block-navigation .has-child .wp-block-navigation__submenu-container>.wp-block-navigation-item>.wp-block-navigation-item__content .wp-block-navigation__submenu-icon{margin-left:auto;margin-right:0}.wp-block-navigation .has-child .wp-block-navigation__submenu-container .wp-block-navigation-item__content{margin:0}@media (min-width:782px){.wp-block-navigation .has-child .wp-block-navigation__submenu-container .wp-block-navigation__submenu-container{left:100%;top:-1px}.wp-block-navigation .has-child .wp-block-navigation__submenu-container .wp-block-navigation__submenu-container:before{background:0 0;content:"";display:block;height:100%;position:absolute;right:100%;width:.5em}.wp-block-navigation .has-child .wp-block-navigation__submenu-container .wp-block-navigation__submenu-icon{margin-right:.25em}.wp-block-navigation .has-child .wp-block-navigation__submenu-container .wp-block-navigation__submenu-icon svg{transform:rotate(-90deg)}}.wp-block-navigation .has-child:not(.open-on-click):hover>.wp-block-navigation__submenu-container{height:auto;min-width:200px;opacity:1;overflow:visible;visibility:visible;width:auto}.wp-block-navigation .has-child:not(.open-on-click):not(.open-on-hover-click):focus-within>.wp-block-navigation__submenu-container{height:auto;min-width:200px;opacity:1;overflow:visible;visibility:visible;width:auto}.wp-block-navigation .has-child .wp-block-navigation-submenu__toggle[aria-expanded=true]~.wp-block-navigation__submenu-container{height:auto;min-width:200px;opacity:1;overflow:visible;visibility:visible;width:auto}.wp-block-navigation.has-background .has-child .wp-block-navigation__submenu-container{left:0;top:100%}@media (min-width:782px){.wp-block-navigation.has-background .has-child .wp-block-navigation__submenu-container .wp-block-navigation__submenu-container{left:100%;top:0}}.wp-block-navigation-submenu{display:flex;position:relative}.wp-block-navigation-submenu .wp-block-navigation__submenu-icon svg{stroke:currentColor}button.wp-block-navigation-item__content{background-color:transparent;border:none;color:currentColor;font-family:inherit;font-size:inherit;font-style:inherit;font-weight:inherit;line-height:inherit;text-align:left;text-transform:inherit}.wp-block-navigation-submenu__toggle{cursor:pointer}.wp-block-navigation-item.open-on-click .wp-block-navigation-submenu__toggle{padding-right:.85em}.wp-block-navigation-item.open-on-click .wp-block-navigation-submenu__toggle+.wp-block-navigation__submenu-icon{margin-left:-.6em;pointer-events:none}.wp-block-navigation .wp-block-page-list,.wp-block-navigation__container,.wp-block-navigation__responsive-close,.wp-block-navigation__responsive-container,.wp-block-navigation__responsive-container-content,.wp-block-navigation__responsive-dialog{gap:inherit}:where(.wp-block-navigation.has-background .wp-block-navigation-item a:not(.wp-element-button)),:where(.wp-block-navigation.has-background .wp-block-navigation-submenu a:not(.wp-element-button)){padding:.5em 1em}:where(.wp-block-navigation .wp-block-navigation__submenu-container .wp-block-navigation-item a:not(.wp-element-button)),:where(.wp-block-navigation .wp-block-navigation__submenu-container .wp-block-navigation-submenu a:not(.wp-element-button)),:where(.wp-block-navigation .wp-block-navigation__submenu-container .wp-block-navigation-submenu button.wp-block-navigation-item__content),:where(.wp-block-navigation .wp-block-navigation__submenu-container .wp-block-pages-list__item button.wp-block-navigation-item__content){padding:.5em 1em}.wp-block-navigation.items-justified-right .wp-block-navigation__container .has-child .wp-block-navigation__submenu-container,.wp-block-navigation.items-justified-right .wp-block-page-list>.has-child .wp-block-navigation__submenu-container,.wp-block-navigation.items-justified-space-between .wp-block-page-list>.has-child:last-child .wp-block-navigation__submenu-container,.wp-block-navigation.items-justified-space-between>.wp-block-navigation__container>.has-child:last-child .wp-block-navigation__submenu-container{left:auto;right:0}.wp-block-navigation.items-justified-right .wp-block-navigation__container .has-child .wp-block-navigation__submenu-container .wp-block-navigation__submenu-container,.wp-block-navigation.items-justified-right .wp-block-page-list>.has-child .wp-block-navigation__submenu-container .wp-block-navigation__submenu-container,.wp-block-navigation.items-justified-space-between .wp-block-page-list>.has-child:last-child .wp-block-navigation__submenu-container .wp-block-navigation__submenu-container,.wp-block-navigation.items-justified-space-between>.wp-block-navigation__container>.has-child:last-child .wp-block-navigation__submenu-container .wp-block-navigation__submenu-container{left:-1px;right:-1px}@media (min-width:782px){.wp-block-navigation.items-justified-right .wp-block-navigation__container .has-child .wp-block-navigation__submenu-container .wp-block-navigation__submenu-container,.wp-block-navigation.items-justified-right .wp-block-page-list>.has-child .wp-block-navigation__submenu-container .wp-block-navigation__submenu-container,.wp-block-navigation.items-justified-space-between .wp-block-page-list>.has-child:last-child .wp-block-navigation__submenu-container .wp-block-navigation__submenu-container,.wp-block-navigation.items-justified-space-between>.wp-block-navigation__container>.has-child:last-child .wp-block-navigation__submenu-container .wp-block-navigation__submenu-container{left:auto;right:100%}}.wp-block-navigation:not(.has-background) .wp-block-navigation__submenu-container{background-color:#fff;border:1px solid rgba(0,0,0,.15);color:#000}.wp-block-navigation__container{align-items:var(--navigation-layout-align,initial);display:flex;flex-direction:var(--navigation-layout-direction,initial);flex-wrap:var(--navigation-layout-wrap,wrap);justify-content:var(--navigation-layout-justify,initial);list-style:none;margin:0;padding-left:0}.wp-block-navigation__container .is-responsive{display:none}.wp-block-navigation__container:only-child,.wp-block-page-list:only-child{flex-grow:1}@keyframes overlay-menu__fade-in-animation{0%{opacity:0;transform:translateY(.5em)}to{opacity:1;transform:translateY(0)}}.wp-block-navigation__responsive-container{bottom:0;display:none;left:0;position:fixed;right:0;top:0}.wp-block-navigation__responsive-container .wp-block-navigation-link a{color:inherit}.wp-block-navigation__responsive-container .wp-block-navigation__responsive-container-content{align-items:var(--navigation-layout-align,initial);display:flex;flex-direction:var(--navigation-layout-direction,initial);flex-wrap:var(--navigation-layout-wrap,wrap);justify-content:var(--navigation-layout-justify,initial)}.wp-block-navigation__responsive-container:not(.is-menu-open.is-menu-open){background-color:inherit!important;color:inherit!important}.wp-block-navigation__responsive-container.is-menu-open{animation:overlay-menu__fade-in-animation .1s ease-out;animation-fill-mode:forwards;background-color:inherit;display:flex;flex-direction:column;overflow:auto;padding:var(--wp--style--root--padding-top,2rem) var(--wp--style--root--padding-right,2rem) var(--wp--style--root--padding-bottom,2rem) var(--wp--style--root--padding-left,2rem);z-index:100000}@media (prefers-reduced-motion:reduce){.wp-block-navigation__responsive-container.is-menu-open{animation-delay:0s;animation-duration:1ms}}.wp-block-navigation__responsive-container.is-menu-open .wp-block-navigation__responsive-container-content{align-items:var(--navigation-layout-justification-setting,inherit);display:flex;flex-direction:column;flex-wrap:nowrap;overflow:visible;padding-top:calc(2rem + 24px)}.wp-block-navigation__responsive-container.is-menu-open .wp-block-navigation__responsive-container-content,.wp-block-navigation__responsive-container.is-menu-open .wp-block-navigation__responsive-container-content .wp-block-navigation__container,.wp-block-navigation__responsive-container.is-menu-open .wp-block-navigation__responsive-container-content .wp-block-page-list{justify-content:flex-start}.wp-block-navigation__responsive-container.is-menu-open .wp-block-navigation__responsive-container-content .wp-block-navigation__submenu-icon{display:none}.wp-block-navigation__responsive-container.is-menu-open .wp-block-navigation__responsive-container-content .has-child .wp-block-navigation__submenu-container{border:none;height:auto;min-width:200px;opacity:1;overflow:initial;padding-left:2rem;padding-right:2rem;position:static;visibility:visible;width:auto}.wp-block-navigation__responsive-container.is-menu-open .wp-block-navigation__responsive-container-content .wp-block-navigation__container,.wp-block-navigation__responsive-container.is-menu-open .wp-block-navigation__responsive-container-content .wp-block-navigation__submenu-container{gap:inherit}.wp-block-navigation__responsive-container.is-menu-open .wp-block-navigation__responsive-container-content .wp-block-navigation__submenu-container{padding-top:var(--wp--style--block-gap,2em)}.wp-block-navigation__responsive-container.is-menu-open .wp-block-navigation__responsive-container-content .wp-block-navigation-item__content{padding:0}.wp-block-navigation__responsive-container.is-menu-open .wp-block-navigation__responsive-container-content .wp-block-navigation-item,.wp-block-navigation__responsive-container.is-menu-open .wp-block-navigation__responsive-container-content .wp-block-navigation__container,.wp-block-navigation__responsive-container.is-menu-open .wp-block-navigation__responsive-container-content .wp-block-page-list{align-items:var(--navigation-layout-justification-setting,initial);display:flex;flex-direction:column}.wp-block-navigation__responsive-container.is-menu-open .wp-block-navigation-item,.wp-block-navigation__responsive-container.is-menu-open .wp-block-navigation-item .wp-block-navigation__submenu-container,.wp-block-navigation__responsive-container.is-menu-open .wp-block-page-list{background:transparent!important;color:inherit!important}.wp-block-navigation__responsive-container.is-menu-open .wp-block-navigation__submenu-container.wp-block-navigation__submenu-container.wp-block-navigation__submenu-container.wp-block-navigation__submenu-container{left:auto;right:auto}@media (min-width:600px){.wp-block-navigation__responsive-container:not(.hidden-by-default):not(.is-menu-open){background-color:inherit;display:block;position:relative;width:100%;z-index:auto}.wp-block-navigation__responsive-container:not(.hidden-by-default):not(.is-menu-open) .wp-block-navigation__responsive-container-close{display:none}.wp-block-navigation__responsive-container.is-menu-open .wp-block-navigation__submenu-container.wp-block-navigation__submenu-container.wp-block-navigation__submenu-container.wp-block-navigation__submenu-container{left:0}}.wp-block-navigation:not(.has-background) .wp-block-navigation__responsive-container.is-menu-open{background-color:#fff;color:#000}.wp-block-navigation__toggle_button_label{font-size:1rem;font-weight:700}.wp-block-navigation__responsive-container-close,.wp-block-navigation__responsive-container-open{background:0 0;border:none;color:currentColor;cursor:pointer;margin:0;padding:0;text-transform:inherit;vertical-align:middle}.wp-block-navigation__responsive-container-close svg,.wp-block-navigation__responsive-container-open svg{fill:currentColor;display:block;height:24px;pointer-events:none;width:24px}.wp-block-navigation__responsive-container-open{display:flex}.wp-block-navigation__responsive-container-open.wp-block-navigation__responsive-container-open.wp-block-navigation__responsive-container-open{font-family:inherit;font-size:inherit;font-weight:inherit}@media (min-width:600px){.wp-block-navigation__responsive-container-open:not(.always-shown){display:none}}.wp-block-navigation__responsive-container-close{position:absolute;right:0;top:0;z-index:2}.wp-block-navigation__responsive-container-close.wp-block-navigation__responsive-container-close.wp-block-navigation__responsive-container-close{font-family:inherit;font-size:inherit;font-weight:inherit}.wp-block-navigation__responsive-close{width:100%}.has-modal-open .wp-block-navigation__responsive-close{margin-left:auto;margin-right:auto;max-width:var(--wp--style--global--wide-size,100%)}.wp-block-navigation__responsive-close:focus{outline:none}.is-menu-open .wp-block-navigation__responsive-close,.is-menu-open .wp-block-navigation__responsive-container-content,.is-menu-open .wp-block-navigation__responsive-dialog{box-sizing:border-box}.wp-block-navigation__responsive-dialog{position:relative}.has-modal-open .admin-bar .is-menu-open .wp-block-navigation__responsive-dialog{margin-top:46px}@media (min-width:782px){.has-modal-open .admin-bar .is-menu-open .wp-block-navigation__responsive-dialog{margin-top:32px}}html.has-modal-open{overflow:hidden}.wp-block-navigation .wp-block-navigation-item__label{overflow-wrap:break-word;word-break:normal}.wp-block-navigation .wp-block-navigation-item__description{display:none}.wp-block-navigation .wp-block-page-list{align-items:var(--navigation-layout-align,initial);background-color:inherit;display:flex;flex-direction:var(--navigation-layout-direction,initial);flex-wrap:var(--navigation-layout-wrap,wrap);justify-content:var(--navigation-layout-justify,initial)}.wp-block-navigation .wp-block-navigation-item{background-color:inherit}.is-small-text{font-size:.875em}.is-regular-text{font-size:1em}.is-large-text{font-size:2.25em}.is-larger-text{font-size:3em}.has-drop-cap:not(:focus):first-letter {float:left;font-size:8.4em;font-style:normal;font-weight:100;line-height:.68;margin:.05em .1em 0 0;text-transform:uppercase}body.rtl .has-drop-cap:not(:focus):first-letter {float:none;margin-left:.1em}p.has-drop-cap.has-background{overflow:hidden}p.has-background{padding:1.25em 2.375em}:where(p.has-text-color:not(.has-link-color)) a{color:inherit}.wp-block-post-author{display:flex;flex-wrap:wrap}.wp-block-post-author__byline{font-size:.5em;margin-bottom:0;margin-top:0;width:100%}.wp-block-post-author__avatar{margin-right:1em}.wp-block-post-author__bio{font-size:.7em;margin-bottom:.7em}.wp-block-post-author__content{flex-basis:0;flex-grow:1}.wp-block-post-author__name{margin:0}.wp-block-post-comments-form{box-sizing:border-box}.wp-block-post-comments-form[style*=font-weight] :where(.comment-reply-title){font-weight:inherit}.wp-block-post-comments-form[style*=font-family] :where(.comment-reply-title){font-family:inherit}.wp-block-post-comments-form[class*=-font-size] :where(.comment-reply-title),.wp-block-post-comments-form[style*=font-size] :where(.comment-reply-title){font-size:inherit}.wp-block-post-comments-form[style*=line-height] :where(.comment-reply-title){line-height:inherit}.wp-block-post-comments-form[style*=font-style] :where(.comment-reply-title){font-style:inherit}.wp-block-post-comments-form[style*=letter-spacing] :where(.comment-reply-title){letter-spacing:inherit}.wp-block-post-comments-form input[type=submit]{box-shadow:none;cursor:pointer;display:inline-block;overflow-wrap:break-word;text-align:center}.wp-block-post-comments-form input:not([type=submit]),.wp-block-post-comments-form textarea{border:1px solid #949494;font-family:inherit;font-size:1em}.wp-block-post-comments-form input:not([type=submit]):not([type=checkbox]),.wp-block-post-comments-form textarea{padding:calc(.667em + 2px)}.wp-block-post-comments-form .comment-form input:not([type=submit]):not([type=checkbox]):not([type=hidden]),.wp-block-post-comments-form .comment-form textarea{box-sizing:border-box;display:block;width:100%}.wp-block-post-comments-form .comment-form-author label,.wp-block-post-comments-form .comment-form-email label,.wp-block-post-comments-form .comment-form-url label{display:block;margin-bottom:.25em}.wp-block-post-comments-form .comment-form-cookies-consent{display:flex;gap:.25em}.wp-block-post-comments-form .comment-form-cookies-consent #wp-comment-cookies-consent{margin-top:.35em}.wp-block-post-comments-form .comment-reply-title{margin-bottom:0}.wp-block-post-comments-form .comment-reply-title :where(small){font-size:var(--wp--preset--font-size--medium,smaller);margin-left:.5em}.wp-block-post-date{box-sizing:border-box}:where(.wp-block-post-excerpt){margin-bottom:var(--wp--style--block-gap);margin-top:var(--wp--style--block-gap)}.wp-block-post-excerpt__excerpt{margin-bottom:0;margin-top:0}.wp-block-post-excerpt__more-text{margin-bottom:0;margin-top:var(--wp--style--block-gap)}.wp-block-post-excerpt__more-link{display:inline-block}.wp-block-post-featured-image{margin-left:0;margin-right:0}.wp-block-post-featured-image a{display:block;height:100%}.wp-block-post-featured-image img{box-sizing:border-box;height:auto;max-width:100%;vertical-align:bottom;width:100%}.wp-block-post-featured-image.alignfull img,.wp-block-post-featured-image.alignwide img{width:100%}.wp-block-post-featured-image .wp-block-post-featured-image__overlay.has-background-dim{background-color:#000;inset:0;position:absolute}.wp-block-post-featured-image{position:relative}.wp-block-post-featured-image .wp-block-post-featured-image__overlay.has-background-gradient{background-color:transparent}.wp-block-post-featured-image .wp-block-post-featured-image__overlay.has-background-dim-0{opacity:0}.wp-block-post-featured-image .wp-block-post-featured-image__overlay.has-background-dim-10{opacity:.1}.wp-block-post-featured-image .wp-block-post-featured-image__overlay.has-background-dim-20{opacity:.2}.wp-block-post-featured-image .wp-block-post-featured-image__overlay.has-background-dim-30{opacity:.3}.wp-block-post-featured-image .wp-block-post-featured-image__overlay.has-background-dim-40{opacity:.4}.wp-block-post-featured-image .wp-block-post-featured-image__overlay.has-background-dim-50{opacity:.5}.wp-block-post-featured-image .wp-block-post-featured-image__overlay.has-background-dim-60{opacity:.6}.wp-block-post-featured-image .wp-block-post-featured-image__overlay.has-background-dim-70{opacity:.7}.wp-block-post-featured-image .wp-block-post-featured-image__overlay.has-background-dim-80{opacity:.8}.wp-block-post-featured-image .wp-block-post-featured-image__overlay.has-background-dim-90{opacity:.9}.wp-block-post-featured-image .wp-block-post-featured-image__overlay.has-background-dim-100{opacity:1}.wp-block-post-navigation-link .wp-block-post-navigation-link__arrow-previous{display:inline-block;margin-right:1ch}.wp-block-post-navigation-link .wp-block-post-navigation-link__arrow-previous:not(.is-arrow-chevron){transform:scaleX(1)}.wp-block-post-navigation-link .wp-block-post-navigation-link__arrow-next{display:inline-block;margin-left:1ch}.wp-block-post-navigation-link .wp-block-post-navigation-link__arrow-next:not(.is-arrow-chevron){transform:scaleX(1)}.wp-block-post-terms{box-sizing:border-box}.wp-block-post-terms .wp-block-post-terms__separator{white-space:pre-wrap}.wp-block-post-time-to-read,.wp-block-post-title{box-sizing:border-box}.wp-block-post-title{word-break:break-word}.wp-block-post-title a{display:inline-block}.wp-block-preformatted{white-space:pre-wrap}.wp-block-preformatted.has-background{padding:1.25em 2.375em}.wp-block-pullquote{box-sizing:border-box;overflow-wrap:break-word;padding:3em 0;text-align:center}.wp-block-pullquote blockquote,.wp-block-pullquote cite,.wp-block-pullquote p{color:inherit}.wp-block-pullquote.alignleft,.wp-block-pullquote.alignright{max-width:420px}.wp-block-pullquote cite,.wp-block-pullquote footer{position:relative}.wp-block-pullquote .has-text-color a{color:inherit}:where(.wp-block-pullquote){margin:0 0 1em}.wp-block-pullquote.has-text-align-left blockquote{text-align:left}.wp-block-pullquote.has-text-align-right blockquote{text-align:right}.wp-block-pullquote.is-style-solid-color{border:none}.wp-block-pullquote.is-style-solid-color blockquote{margin-left:auto;margin-right:auto;max-width:60%}.wp-block-pullquote.is-style-solid-color blockquote p{font-size:2em;margin-bottom:0;margin-top:0}.wp-block-pullquote.is-style-solid-color blockquote cite{font-style:normal;text-transform:none}.wp-block-pullquote cite{color:inherit}.wp-block-post-template{list-style:none;margin-bottom:0;margin-top:0;max-width:100%;padding:0}.wp-block-post-template.wp-block-post-template{background:0 0}.wp-block-post-template.is-flex-container{display:flex;flex-direction:row;flex-wrap:wrap;gap:1.25em}.wp-block-post-template.is-flex-container>li{margin:0;width:100%}@media (min-width:600px){.wp-block-post-template.is-flex-container.is-flex-container.columns-2>li{width:calc(50% - .625em)}.wp-block-post-template.is-flex-container.is-flex-container.columns-3>li{width:calc(33.33333% - .83333em)}.wp-block-post-template.is-flex-container.is-flex-container.columns-4>li{width:calc(25% - .9375em)}.wp-block-post-template.is-flex-container.is-flex-container.columns-5>li{width:calc(20% - 1em)}.wp-block-post-template.is-flex-container.is-flex-container.columns-6>li{width:calc(16.66667% - 1.04167em)}}@media (max-width:600px){.wp-block-post-template-is-layout-grid.wp-block-post-template-is-layout-grid.wp-block-post-template-is-layout-grid.wp-block-post-template-is-layout-grid{grid-template-columns:1fr}}.wp-block-query-pagination>.wp-block-query-pagination-next,.wp-block-query-pagination>.wp-block-query-pagination-numbers,.wp-block-query-pagination>.wp-block-query-pagination-previous{margin-bottom:.5em;margin-right:.5em}.wp-block-query-pagination>.wp-block-query-pagination-next:last-child,.wp-block-query-pagination>.wp-block-query-pagination-numbers:last-child,.wp-block-query-pagination>.wp-block-query-pagination-previous:last-child{margin-right:0}.wp-block-query-pagination.is-content-justification-space-between>.wp-block-query-pagination-next:last-of-type{margin-inline-start:auto}.wp-block-query-pagination.is-content-justification-space-between>.wp-block-query-pagination-previous:first-child{margin-inline-end:auto}.wp-block-query-pagination .wp-block-query-pagination-previous-arrow{display:inline-block;margin-right:1ch}.wp-block-query-pagination .wp-block-query-pagination-previous-arrow:not(.is-arrow-chevron){transform:scaleX(1)}.wp-block-query-pagination .wp-block-query-pagination-next-arrow{display:inline-block;margin-left:1ch}.wp-block-query-pagination .wp-block-query-pagination-next-arrow:not(.is-arrow-chevron){transform:scaleX(1)}.wp-block-query-pagination.aligncenter{justify-content:center}.wp-block-query-title,.wp-block-quote{box-sizing:border-box}.wp-block-quote{overflow-wrap:break-word}.wp-block-quote.is-large:where(:not(.is-style-plain)),.wp-block-quote.is-style-large:where(:not(.is-style-plain)){margin-bottom:1em;padding:0 1em}.wp-block-quote.is-large:where(:not(.is-style-plain)) p,.wp-block-quote.is-style-large:where(:not(.is-style-plain)) p{font-size:1.5em;font-style:italic;line-height:1.6}.wp-block-quote.is-large:where(:not(.is-style-plain)) cite,.wp-block-quote.is-large:where(:not(.is-style-plain)) footer,.wp-block-quote.is-style-large:where(:not(.is-style-plain)) cite,.wp-block-quote.is-style-large:where(:not(.is-style-plain)) footer{font-size:1.125em;text-align:right}.wp-block-read-more{display:block;width:-moz-fit-content;width:fit-content}.wp-block-read-more:not([style*=text-decoration]),.wp-block-read-more:not([style*=text-decoration]):active,.wp-block-read-more:not([style*=text-decoration]):focus{text-decoration:none}ul.wp-block-rss{list-style:none;padding:0}ul.wp-block-rss.wp-block-rss{box-sizing:border-box}ul.wp-block-rss.alignleft{margin-right:2em}ul.wp-block-rss.alignright{margin-left:2em}ul.wp-block-rss.is-grid{display:flex;flex-wrap:wrap;list-style:none;padding:0}ul.wp-block-rss.is-grid li{margin:0 1em 1em 0;width:100%}@media (min-width:600px){ul.wp-block-rss.columns-2 li{width:calc(50% - 1em)}ul.wp-block-rss.columns-3 li{width:calc(33.33333% - 1em)}ul.wp-block-rss.columns-4 li{width:calc(25% - 1em)}ul.wp-block-rss.columns-5 li{width:calc(20% - 1em)}ul.wp-block-rss.columns-6 li{width:calc(16.66667% - 1em)}}.wp-block-rss__item-author,.wp-block-rss__item-publish-date{display:block;font-size:.8125em}.wp-block-search__button{margin-left:10px;word-break:normal}.wp-block-search__button.has-icon{line-height:0}.wp-block-search__button svg{fill:currentColor;min-height:24px;min-width:24px;vertical-align:text-bottom}:where(.wp-block-search__button){border:1px solid #ccc;padding:6px 10px}.wp-block-search__inside-wrapper{display:flex;flex:auto;flex-wrap:nowrap;max-width:100%}.wp-block-search__label{width:100%}.wp-block-search__input{-webkit-appearance:initial;appearance:none;border:1px solid #949494;flex-grow:1;margin-left:0;margin-right:0;min-width:3rem;padding:8px;text-decoration:unset!important}.wp-block-search.wp-block-search__button-only .wp-block-search__button{margin-left:0}:where(.wp-block-search__button-inside .wp-block-search__inside-wrapper){border:1px solid #949494;box-sizing:border-box;padding:4px}:where(.wp-block-search__button-inside .wp-block-search__inside-wrapper) .wp-block-search__input{border:none;border-radius:0;padding:0 4px}:where(.wp-block-search__button-inside .wp-block-search__inside-wrapper) .wp-block-search__input:focus{outline:none}:where(.wp-block-search__button-inside .wp-block-search__inside-wrapper) :where(.wp-block-search__button){padding:4px 8px}.wp-block-search.aligncenter .wp-block-search__inside-wrapper{margin:auto}.wp-block-search__button-behavior-expand .wp-block-search__inside-wrapper{min-width:0!important;transition-property:width}.wp-block-search__button-behavior-expand .wp-block-search__input{flex-basis:100%;transition-duration:.3s}.wp-block-search__button-behavior-expand.wp-block-search__searchfield-hidden,.wp-block-search__button-behavior-expand.wp-block-search__searchfield-hidden .wp-block-search__inside-wrapper{overflow:hidden}.wp-block-search__button-behavior-expand.wp-block-search__searchfield-hidden .wp-block-search__input{border-left-width:0!important;border-right-width:0!important;flex-basis:0;flex-grow:0;margin:0;min-width:0!important;padding-left:0!important;padding-right:0!important;width:0!important}.wp-block[data-align=right] .wp-block-search__button-behavior-expand .wp-block-search__inside-wrapper{float:right}.wp-block-separator{border:1px solid;border-left:none;border-right:none}.wp-block-separator.is-style-dots{background:none!important;border:none;height:auto;line-height:1;text-align:center}.wp-block-separator.is-style-dots:before{color:currentColor;content:"···";font-family:serif;font-size:1.5em;letter-spacing:2em;padding-left:2em}.wp-block-site-logo{box-sizing:border-box;line-height:0}.wp-block-site-logo a{display:inline-block}.wp-block-site-logo.is-default-size img{height:auto;width:120px}.wp-block-site-logo img{height:auto;max-width:100%}.wp-block-site-logo a,.wp-block-site-logo img{border-radius:inherit}.wp-block-site-logo.aligncenter{margin-left:auto;margin-right:auto;text-align:center}.wp-block-site-logo.is-style-rounded{border-radius:9999px}.wp-block-site-title a{color:inherit}.wp-block-social-links{background:0 0;box-sizing:border-box;margin-left:0;padding-left:0;padding-right:0;text-indent:0}.wp-block-social-links .wp-social-link a,.wp-block-social-links .wp-social-link a:hover{border-bottom:0;box-shadow:none;text-decoration:none}.wp-block-social-links .wp-social-link a{padding:.25em}.wp-block-social-links .wp-social-link svg{height:1em;width:1em}.wp-block-social-links .wp-social-link span:not(.screen-reader-text){font-size:.65em;margin-left:.5em;margin-right:.5em}.wp-block-social-links.has-small-icon-size{font-size:16px}.wp-block-social-links,.wp-block-social-links.has-normal-icon-size{font-size:24px}.wp-block-social-links.has-large-icon-size{font-size:36px}.wp-block-social-links.has-huge-icon-size{font-size:48px}.wp-block-social-links.aligncenter{display:flex;justify-content:center}.wp-block-social-links.alignright{justify-content:flex-end}.wp-block-social-link{border-radius:9999px;display:block;height:auto;transition:transform .1s ease}@media (prefers-reduced-motion:reduce){.wp-block-social-link{transition-delay:0s;transition-duration:0s}}.wp-block-social-link a{align-items:center;display:flex;line-height:0;transition:transform .1s ease}.wp-block-social-link:hover{transform:scale(1.1)}.wp-block-social-links .wp-block-social-link .wp-block-social-link-anchor,.wp-block-social-links .wp-block-social-link .wp-block-social-link-anchor svg,.wp-block-social-links .wp-block-social-link .wp-block-social-link-anchor:active,.wp-block-social-links .wp-block-social-link .wp-block-social-link-anchor:hover,.wp-block-social-links .wp-block-social-link .wp-block-social-link-anchor:visited{fill:currentColor;color:currentColor}.wp-block-social-links:not(.is-style-logos-only) .wp-social-link{background-color:#f0f0f0;color:#444}.wp-block-social-links:not(.is-style-logos-only) .wp-social-link-amazon{background-color:#f90;color:#fff}.wp-block-social-links:not(.is-style-logos-only) .wp-social-link-bandcamp{background-color:#1ea0c3;color:#fff}.wp-block-social-links:not(.is-style-logos-only) .wp-social-link-behance{background-color:#0757fe;color:#fff}.wp-block-social-links:not(.is-style-logos-only) .wp-social-link-codepen{background-color:#1e1f26;color:#fff}.wp-block-social-links:not(.is-style-logos-only) .wp-social-link-deviantart{background-color:#02e49b;color:#fff}.wp-block-social-links:not(.is-style-logos-only) .wp-social-link-dribbble{background-color:#e94c89;color:#fff}.wp-block-social-links:not(.is-style-logos-only) .wp-social-link-dropbox{background-color:#4280ff;color:#fff}.wp-block-social-links:not(.is-style-logos-only) .wp-social-link-etsy{background-color:#f45800;color:#fff}.wp-block-social-links:not(.is-style-logos-only) .wp-social-link-facebook{background-color:#1778f2;color:#fff}.wp-block-social-links:not(.is-style-logos-only) .wp-social-link-fivehundredpx{background-color:#000;color:#fff}.wp-block-social-links:not(.is-style-logos-only) .wp-social-link-flickr{background-color:#0461dd;color:#fff}.wp-block-social-links:not(.is-style-logos-only) .wp-social-link-foursquare{background-color:#e65678;color:#fff}.wp-block-social-links:not(.is-style-logos-only) .wp-social-link-github{background-color:#24292d;color:#fff}.wp-block-social-links:not(.is-style-logos-only) .wp-social-link-goodreads{background-color:#eceadd;color:#382110}.wp-block-social-links:not(.is-style-logos-only) .wp-social-link-google{background-color:#ea4434;color:#fff}.wp-block-social-links:not(.is-style-logos-only) .wp-social-link-instagram{background-color:#f00075;color:#fff}.wp-block-social-links:not(.is-style-logos-only) .wp-social-link-lastfm{background-color:#e21b24;color:#fff}.wp-block-social-links:not(.is-style-logos-only) .wp-social-link-linkedin{background-color:#0d66c2;color:#fff}.wp-block-social-links:not(.is-style-logos-only) .wp-social-link-mastodon{background-color:#3288d4;color:#fff}.wp-block-social-links:not(.is-style-logos-only) .wp-social-link-medium{background-color:#02ab6c;color:#fff}.wp-block-social-links:not(.is-style-logos-only) .wp-social-link-meetup{background-color:#f6405f;color:#fff}.wp-block-social-links:not(.is-style-logos-only) .wp-social-link-patreon{background-color:#ff424d;color:#fff}.wp-block-social-links:not(.is-style-logos-only) .wp-social-link-pinterest{background-color:#e60122;color:#fff}.wp-block-social-links:not(.is-style-logos-only) .wp-social-link-pocket{background-color:#ef4155;color:#fff}.wp-block-social-links:not(.is-style-logos-only) .wp-social-link-reddit{background-color:#ff4500;color:#fff}.wp-block-social-links:not(.is-style-logos-only) .wp-social-link-skype{background-color:#0478d7;color:#fff}.wp-block-social-links:not(.is-style-logos-only) .wp-social-link-snapchat{stroke:#000;background-color:#fefc00;color:#fff}.wp-block-social-links:not(.is-style-logos-only) .wp-social-link-soundcloud{background-color:#ff5600;color:#fff}.wp-block-social-links:not(.is-style-logos-only) .wp-social-link-spotify{background-color:#1bd760;color:#fff}.wp-block-social-links:not(.is-style-logos-only) .wp-social-link-telegram{background-color:#2aabee;color:#fff}.wp-block-social-links:not(.is-style-logos-only) .wp-social-link-tiktok{background-color:#000;color:#fff}.wp-block-social-links:not(.is-style-logos-only) .wp-social-link-tumblr{background-color:#011835;color:#fff}.wp-block-social-links:not(.is-style-logos-only) .wp-social-link-twitch{background-color:#6440a4;color:#fff}.wp-block-social-links:not(.is-style-logos-only) .wp-social-link-twitter{background-color:#1da1f2;color:#fff}.wp-block-social-links:not(.is-style-logos-only) .wp-social-link-vimeo{background-color:#1eb7ea;color:#fff}.wp-block-social-links:not(.is-style-logos-only) .wp-social-link-vk{background-color:#4680c2;color:#fff}.wp-block-social-links:not(.is-style-logos-only) .wp-social-link-wordpress{background-color:#3499cd;color:#fff}.wp-block-social-links:not(.is-style-logos-only) .wp-social-link-whatsapp{background-color:#25d366;color:#fff}.wp-block-social-links:not(.is-style-logos-only) .wp-social-link-yelp{background-color:#d32422;color:#fff}.wp-block-social-links:not(.is-style-logos-only) .wp-social-link-youtube{background-color:red;color:#fff}.wp-block-social-links.is-style-logos-only .wp-social-link{background:0 0}.wp-block-social-links.is-style-logos-only .wp-social-link a{padding:0}.wp-block-social-links.is-style-logos-only .wp-social-link svg{height:1.25em;width:1.25em}.wp-block-social-links.is-style-logos-only .wp-social-link-amazon{color:#f90}.wp-block-social-links.is-style-logos-only .wp-social-link-bandcamp{color:#1ea0c3}.wp-block-social-links.is-style-logos-only .wp-social-link-behance{color:#0757fe}.wp-block-social-links.is-style-logos-only .wp-social-link-codepen{color:#1e1f26}.wp-block-social-links.is-style-logos-only .wp-social-link-deviantart{color:#02e49b}.wp-block-social-links.is-style-logos-only .wp-social-link-dribbble{color:#e94c89}.wp-block-social-links.is-style-logos-only .wp-social-link-dropbox{color:#4280ff}.wp-block-social-links.is-style-logos-only .wp-social-link-etsy{color:#f45800}.wp-block-social-links.is-style-logos-only .wp-social-link-facebook{color:#1778f2}.wp-block-social-links.is-style-logos-only .wp-social-link-fivehundredpx{color:#000}.wp-block-social-links.is-style-logos-only .wp-social-link-flickr{color:#0461dd}.wp-block-social-links.is-style-logos-only .wp-social-link-foursquare{color:#e65678}.wp-block-social-links.is-style-logos-only .wp-social-link-github{color:#24292d}.wp-block-social-links.is-style-logos-only .wp-social-link-goodreads{color:#382110}.wp-block-social-links.is-style-logos-only .wp-social-link-google{color:#ea4434}.wp-block-social-links.is-style-logos-only .wp-social-link-instagram{color:#f00075}.wp-block-social-links.is-style-logos-only .wp-social-link-lastfm{color:#e21b24}.wp-block-social-links.is-style-logos-only .wp-social-link-linkedin{color:#0d66c2}.wp-block-social-links.is-style-logos-only .wp-social-link-mastodon{color:#3288d4}.wp-block-social-links.is-style-logos-only .wp-social-link-medium{color:#02ab6c}.wp-block-social-links.is-style-logos-only .wp-social-link-meetup{color:#f6405f}.wp-block-social-links.is-style-logos-only .wp-social-link-patreon{color:#ff424d}.wp-block-social-links.is-style-logos-only .wp-social-link-pinterest{color:#e60122}.wp-block-social-links.is-style-logos-only .wp-social-link-pocket{color:#ef4155}.wp-block-social-links.is-style-logos-only .wp-social-link-reddit{color:#ff4500}.wp-block-social-links.is-style-logos-only .wp-social-link-skype{color:#0478d7}.wp-block-social-links.is-style-logos-only .wp-social-link-snapchat{stroke:#000;color:#fff}.wp-block-social-links.is-style-logos-only .wp-social-link-soundcloud{color:#ff5600}.wp-block-social-links.is-style-logos-only .wp-social-link-spotify{color:#1bd760}.wp-block-social-links.is-style-logos-only .wp-social-link-telegram{color:#2aabee}.wp-block-social-links.is-style-logos-only .wp-social-link-tiktok{color:#000}.wp-block-social-links.is-style-logos-only .wp-social-link-tumblr{color:#011835}.wp-block-social-links.is-style-logos-only .wp-social-link-twitch{color:#6440a4}.wp-block-social-links.is-style-logos-only .wp-social-link-twitter{color:#1da1f2}.wp-block-social-links.is-style-logos-only .wp-social-link-vimeo{color:#1eb7ea}.wp-block-social-links.is-style-logos-only .wp-social-link-vk{color:#4680c2}.wp-block-social-links.is-style-logos-only .wp-social-link-whatsapp{color:#25d366}.wp-block-social-links.is-style-logos-only .wp-social-link-wordpress{color:#3499cd}.wp-block-social-links.is-style-logos-only .wp-social-link-yelp{color:#d32422}.wp-block-social-links.is-style-logos-only .wp-social-link-youtube{color:red}.wp-block-social-links.is-style-pill-shape .wp-social-link{width:auto}.wp-block-social-links.is-style-pill-shape .wp-social-link a{padding-left:.66667em;padding-right:.66667em}.wp-block-social-links:not(.has-icon-color):not(.has-icon-background-color) .wp-social-link-snapchat .wp-block-social-link-label{color:#000}.wp-block-spacer{clear:both}.wp-block-tag-cloud{box-sizing:border-box}.wp-block-tag-cloud.aligncenter{justify-content:center;text-align:center}.wp-block-tag-cloud.alignfull{padding-left:1em;padding-right:1em}.wp-block-tag-cloud a{display:inline-block;margin-right:5px}.wp-block-tag-cloud span{display:inline-block;margin-left:5px;text-decoration:none}.wp-block-tag-cloud.is-style-outline{display:flex;flex-wrap:wrap;gap:1ch}.wp-block-tag-cloud.is-style-outline a{border:1px solid;font-size:unset!important;margin-right:0;padding:1ch 2ch;text-decoration:none!important}.wp-block-table{overflow-x:auto}.wp-block-table table{border-collapse:collapse;width:100%}.wp-block-table thead{border-bottom:3px solid}.wp-block-table tfoot{border-top:3px solid}.wp-block-table td,.wp-block-table th{border:1px solid;padding:.5em}.wp-block-table .has-fixed-layout{table-layout:fixed;width:100%}.wp-block-table .has-fixed-layout td,.wp-block-table .has-fixed-layout th{word-break:break-word}.wp-block-table.aligncenter,.wp-block-table.alignleft,.wp-block-table.alignright{display:table;width:auto}.wp-block-table.aligncenter td,.wp-block-table.aligncenter th,.wp-block-table.alignleft td,.wp-block-table.alignleft th,.wp-block-table.alignright td,.wp-block-table.alignright th{word-break:break-word}.wp-block-table .has-subtle-light-gray-background-color{background-color:#f3f4f5}.wp-block-table .has-subtle-pale-green-background-color{background-color:#e9fbe5}.wp-block-table .has-subtle-pale-blue-background-color{background-color:#e7f5fe}.wp-block-table .has-subtle-pale-pink-background-color{background-color:#fcf0ef}.wp-block-table.is-style-stripes{background-color:transparent;border-bottom:1px solid #f0f0f0;border-collapse:inherit;border-spacing:0}.wp-block-table.is-style-stripes tbody tr:nth-child(odd){background-color:#f0f0f0}.wp-block-table.is-style-stripes.has-subtle-light-gray-background-color tbody tr:nth-child(odd){background-color:#f3f4f5}.wp-block-table.is-style-stripes.has-subtle-pale-green-background-color tbody tr:nth-child(odd){background-color:#e9fbe5}.wp-block-table.is-style-stripes.has-subtle-pale-blue-background-color tbody tr:nth-child(odd){background-color:#e7f5fe}.wp-block-table.is-style-stripes.has-subtle-pale-pink-background-color tbody tr:nth-child(odd){background-color:#fcf0ef}.wp-block-table.is-style-stripes td,.wp-block-table.is-style-stripes th{border-color:transparent}.wp-block-table .has-border-color td,.wp-block-table .has-border-color th,.wp-block-table .has-border-color tr,.wp-block-table .has-border-color>*{border-color:inherit}.wp-block-table table[style*=border-top-color] tr:first-child,.wp-block-table table[style*=border-top-color] tr:first-child td,.wp-block-table table[style*=border-top-color] tr:first-child th,.wp-block-table table[style*=border-top-color]>*,.wp-block-table table[style*=border-top-color]>* td,.wp-block-table table[style*=border-top-color]>* th{border-top-color:inherit}.wp-block-table table[style*=border-top-color] tr:not(:first-child){border-top-color:currentColor}.wp-block-table table[style*=border-right-color] td:last-child,.wp-block-table table[style*=border-right-color] th,.wp-block-table table[style*=border-right-color] tr,.wp-block-table table[style*=border-right-color]>*{border-right-color:inherit}.wp-block-table table[style*=border-bottom-color] tr:last-child,.wp-block-table table[style*=border-bottom-color] tr:last-child td,.wp-block-table table[style*=border-bottom-color] tr:last-child th,.wp-block-table table[style*=border-bottom-color]>*,.wp-block-table table[style*=border-bottom-color]>* td,.wp-block-table table[style*=border-bottom-color]>* th{border-bottom-color:inherit}.wp-block-table table[style*=border-bottom-color] tr:not(:last-child){border-bottom-color:currentColor}.wp-block-table table[style*=border-left-color] td:first-child,.wp-block-table table[style*=border-left-color] th,.wp-block-table table[style*=border-left-color] tr,.wp-block-table table[style*=border-left-color]>*{border-left-color:inherit}.wp-block-table table[style*=border-style] td,.wp-block-table table[style*=border-style] th,.wp-block-table table[style*=border-style] tr,.wp-block-table table[style*=border-style]>*{border-style:inherit}.wp-block-table table[style*=border-width] td,.wp-block-table table[style*=border-width] th,.wp-block-table table[style*=border-width] tr,.wp-block-table table[style*=border-width]>*{border-style:inherit;border-width:inherit}:where(.wp-block-term-description){margin-bottom:var(--wp--style--block-gap);margin-top:var(--wp--style--block-gap)}.wp-block-term-description p{margin-bottom:0;margin-top:0}.wp-block-text-columns,.wp-block-text-columns.aligncenter{display:flex}.wp-block-text-columns .wp-block-column{margin:0 1em;padding:0}.wp-block-text-columns .wp-block-column:first-child{margin-left:0}.wp-block-text-columns .wp-block-column:last-child{margin-right:0}.wp-block-text-columns.columns-2 .wp-block-column{width:50%}.wp-block-text-columns.columns-3 .wp-block-column{width:33.33333%}.wp-block-text-columns.columns-4 .wp-block-column{width:25%}pre.wp-block-verse{overflow:auto;white-space:pre-wrap}:where(pre.wp-block-verse){font-family:inherit}.wp-block-video{box-sizing:border-box}.wp-block-video video{width:100%}@supports (position:sticky){.wp-block-video [poster]{object-fit:cover}}.wp-block-video.aligncenter{text-align:center}.wp-block-video figcaption{margin-bottom:1em;margin-top:.5em}.editor-styles-wrapper,.entry-content{counter-reset:footnotes}a[data-fn].fn{counter-increment:footnotes;display:inline-flex;font-size:smaller;text-decoration:none;text-indent:-9999999px;vertical-align:super}a[data-fn].fn:after{content:"[" counter(footnotes) "]";float:left;text-indent:0}.wp-element-button{cursor:pointer}:root{--wp--preset--font-size--normal:16px;--wp--preset--font-size--huge:42px}:root .has-very-light-gray-background-color{background-color:#eee}:root .has-very-dark-gray-background-color{background-color:#313131}:root .has-very-light-gray-color{color:#eee}:root .has-very-dark-gray-color{color:#313131}:root .has-vivid-green-cyan-to-vivid-cyan-blue-gradient-background{background:linear-gradient(135deg,#00d084,#0693e3)}:root .has-purple-crush-gradient-background{background:linear-gradient(135deg,#34e2e4,#4721fb 50%,#ab1dfe)}:root .has-hazy-dawn-gradient-background{background:linear-gradient(135deg,#faaca8,#dad0ec)}:root .has-subdued-olive-gradient-background{background:linear-gradient(135deg,#fafae1,#67a671)}:root .has-atomic-cream-gradient-background{background:linear-gradient(135deg,#fdd79a,#004a59)}:root .has-nightshade-gradient-background{background:linear-gradient(135deg,#330968,#31cdcf)}:root .has-midnight-gradient-background{background:linear-gradient(135deg,#020381,#2874fc)}.has-regular-font-size{font-size:1em}.has-larger-font-size{font-size:2.625em}.has-normal-font-size{font-size:var(--wp--preset--font-size--normal)}.has-huge-font-size{font-size:var(--wp--preset--font-size--huge)}.has-text-align-center{text-align:center}.has-text-align-left{text-align:left}.has-text-align-right{text-align:right}#end-resizable-editor-section{display:none}.aligncenter{clear:both}.items-justified-left{justify-content:flex-start}.items-justified-center{justify-content:center}.items-justified-right{justify-content:flex-end}.items-justified-space-between{justify-content:space-between}.screen-reader-text{clip:rect(1px,1px,1px,1px);word-wrap:normal!important;border:0;-webkit-clip-path:inset(50%);clip-path:inset(50%);height:1px;margin:-1px;overflow:hidden;padding:0;position:absolute;width:1px}.screen-reader-text:focus{clip:auto!important;background-color:#ddd;-webkit-clip-path:none;clip-path:none;color:#444;display:block;font-size:1em;height:auto;left:5px;line-height:normal;padding:15px 23px 14px;text-decoration:none;top:5px;width:auto;z-index:100000}html :where(.has-border-color){border-style:solid}html :where([style*=border-top-color]){border-top-style:solid}html :where([style*=border-right-color]){border-right-style:solid}html :where([style*=border-bottom-color]){border-bottom-style:solid}html :where([style*=border-left-color]){border-left-style:solid}html :where([style*=border-width]){border-style:solid}html :where([style*=border-top-width]){border-top-style:solid}html :where([style*=border-right-width]){border-right-style:solid}html :where([style*=border-bottom-width]){border-bottom-style:solid}html :where([style*=border-left-width]){border-left-style:solid}html :where(img[class*=wp-image-]){height:auto;max-width:100%}:where(figure){margin:0 0 1em}html :where(.is-position-sticky){--wp-admin--admin-bar--position-offset:var(--wp-admin--admin-bar--height,0px)}@media screen and (max-width:600px){html :where(.is-position-sticky){--wp-admin--admin-bar--position-offset:0px}}.safe-svg-cover{text-align:center}.safe-svg-cover .safe-svg-inside{display:inline-block;max-width:100%}.safe-svg-cover svg{height:100%;max-height:100%;max-width:100%;width:100%} /*! This file is auto-generated */ .wp-block-button__link{color:#fff;background-color:#32373c;border-radius:9999px;box-shadow:none;text-decoration:none;padding:calc(.667em + 2px) calc(1.333em + 2px);font-size:1.125em}.wp-block-file__button{background:#32373c;color:#fff;text-decoration:none}body{--wp--preset--color--black:#000;--wp--preset--color--cyan-bluish-gray:#abb8c3;--wp--preset--color--white:#fff;--wp--preset--color--pale-pink:#f78da7;--wp--preset--color--vivid-red:#cf2e2e;--wp--preset--color--luminous-vivid-orange:#ff6900;--wp--preset--color--luminous-vivid-amber:#fcb900;--wp--preset--color--light-green-cyan:#7bdcb5;--wp--preset--color--vivid-green-cyan:#00d084;--wp--preset--color--pale-cyan-blue:#8ed1fc;--wp--preset--color--vivid-cyan-blue:#0693e3;--wp--preset--color--vivid-purple:#9b51e0;--wp--preset--gradient--vivid-cyan-blue-to-vivid-purple:linear-gradient(135deg,rgba(6,147,227,1) 0%,#9b51e0 100%);--wp--preset--gradient--light-green-cyan-to-vivid-green-cyan:linear-gradient(135deg,#7adcb4 0%,#00d082 100%);--wp--preset--gradient--luminous-vivid-amber-to-luminous-vivid-orange:linear-gradient(135deg,rgba(252,185,0,1) 0%,rgba(255,105,0,1) 100%);--wp--preset--gradient--luminous-vivid-orange-to-vivid-red:linear-gradient(135deg,rgba(255,105,0,1) 0%,#cf2e2e 100%);--wp--preset--gradient--very-light-gray-to-cyan-bluish-gray:linear-gradient(135deg,#eee 0%,#a9b8c3 100%);--wp--preset--gradient--cool-to-warm-spectrum:linear-gradient(135deg,#4aeadc 0%,#9778d1 20%,#cf2aba 40%,#ee2c82 60%,#fb6962 80%,#fef84c 100%);--wp--preset--gradient--blush-light-purple:linear-gradient(135deg,#ffceec 0%,#9896f0 100%);--wp--preset--gradient--blush-bordeaux:linear-gradient(135deg,#fecda5 0%,#fe2d2d 50%,#6b003e 100%);--wp--preset--gradient--luminous-dusk:linear-gradient(135deg,#ffcb70 0%,#c751c0 50%,#4158d0 100%);--wp--preset--gradient--pale-ocean:linear-gradient(135deg,#fff5cb 0%,#b6e3d4 50%,#33a7b5 100%);--wp--preset--gradient--electric-grass:linear-gradient(135deg,#caf880 0%,#71ce7e 100%);--wp--preset--gradient--midnight:linear-gradient(135deg,#020381 0%,#2874fc 100%);--wp--preset--font-size--small:13px;--wp--preset--font-size--medium:20px;--wp--preset--font-size--large:36px;--wp--preset--font-size--x-large:42px;--wp--preset--spacing--20:.44rem;--wp--preset--spacing--30:.67rem;--wp--preset--spacing--40:1rem;--wp--preset--spacing--50:1.5rem;--wp--preset--spacing--60:2.25rem;--wp--preset--spacing--70:3.38rem;--wp--preset--spacing--80:5.06rem;--wp--preset--shadow--natural:6px 6px 9px rgba(0,0,0,.2);--wp--preset--shadow--deep:12px 12px 50px rgba(0,0,0,.4);--wp--preset--shadow--sharp:6px 6px 0px rgba(0,0,0,.2);--wp--preset--shadow--outlined:6px 6px 0px -3px rgba(255,255,255,1),6px 6px rgba(0,0,0,1);--wp--preset--shadow--crisp:6px 6px 0px rgba(0,0,0,1)}:where(.is-layout-flex){gap:.5em}:where(.is-layout-grid){gap:.5em}body .is-layout-flow>.alignleft{float:left;margin-inline-start:0;margin-inline-end:2em}body .is-layout-flow>.alignright{float:right;margin-inline-start:2em;margin-inline-end:0}body .is-layout-flow>.aligncenter{margin-left:auto !important;margin-right:auto !important}body .is-layout-constrained>.alignleft{float:left;margin-inline-start:0;margin-inline-end:2em}body .is-layout-constrained>.alignright{float:right;margin-inline-start:2em;margin-inline-end:0}body .is-layout-constrained>.aligncenter{margin-left:auto !important;margin-right:auto !important}body .is-layout-constrained>:where(:not(.alignleft):not(.alignright):not(.alignfull)){max-width:var(--wp--style--global--content-size);margin-left:auto !important;margin-right:auto !important}body .is-layout-constrained>.alignwide{max-width:var(--wp--style--global--wide-size)}body .is-layout-flex{display:flex}body .is-layout-flex{flex-wrap:wrap;align-items:center}body .is-layout-flex>*{margin:0}body .is-layout-grid{display:grid}body .is-layout-grid>*{margin:0}:where(.wp-block-columns.is-layout-flex){gap:2em}:where(.wp-block-columns.is-layout-grid){gap:2em}:where(.wp-block-post-template.is-layout-flex){gap:1.25em}:where(.wp-block-post-template.is-layout-grid){gap:1.25em}.has-black-color{color:var(--wp--preset--color--black) !important}.has-cyan-bluish-gray-color{color:var(--wp--preset--color--cyan-bluish-gray) !important}.has-white-color{color:var(--wp--preset--color--white) !important}.has-pale-pink-color{color:var(--wp--preset--color--pale-pink) !important}.has-vivid-red-color{color:var(--wp--preset--color--vivid-red) !important}.has-luminous-vivid-orange-color{color:var(--wp--preset--color--luminous-vivid-orange) !important}.has-luminous-vivid-amber-color{color:var(--wp--preset--color--luminous-vivid-amber) !important}.has-light-green-cyan-color{color:var(--wp--preset--color--light-green-cyan) !important}.has-vivid-green-cyan-color{color:var(--wp--preset--color--vivid-green-cyan) !important}.has-pale-cyan-blue-color{color:var(--wp--preset--color--pale-cyan-blue) !important}.has-vivid-cyan-blue-color{color:var(--wp--preset--color--vivid-cyan-blue) !important}.has-vivid-purple-color{color:var(--wp--preset--color--vivid-purple) !important}.has-black-background-color{background-color:var(--wp--preset--color--black) !important}.has-cyan-bluish-gray-background-color{background-color:var(--wp--preset--color--cyan-bluish-gray) !important}.has-white-background-color{background-color:var(--wp--preset--color--white) !important}.has-pale-pink-background-color{background-color:var(--wp--preset--color--pale-pink) !important}.has-vivid-red-background-color{background-color:var(--wp--preset--color--vivid-red) !important}.has-luminous-vivid-orange-background-color{background-color:var(--wp--preset--color--luminous-vivid-orange) !important}.has-luminous-vivid-amber-background-color{background-color:var(--wp--preset--color--luminous-vivid-amber) !important}.has-light-green-cyan-background-color{background-color:var(--wp--preset--color--light-green-cyan) !important}.has-vivid-green-cyan-background-color{background-color:var(--wp--preset--color--vivid-green-cyan) !important}.has-pale-cyan-blue-background-color{background-color:var(--wp--preset--color--pale-cyan-blue) !important}.has-vivid-cyan-blue-background-color{background-color:var(--wp--preset--color--vivid-cyan-blue) !important}.has-vivid-purple-background-color{background-color:var(--wp--preset--color--vivid-purple) !important}.has-black-border-color{border-color:var(--wp--preset--color--black) !important}.has-cyan-bluish-gray-border-color{border-color:var(--wp--preset--color--cyan-bluish-gray) !important}.has-white-border-color{border-color:var(--wp--preset--color--white) !important}.has-pale-pink-border-color{border-color:var(--wp--preset--color--pale-pink) !important}.has-vivid-red-border-color{border-color:var(--wp--preset--color--vivid-red) !important}.has-luminous-vivid-orange-border-color{border-color:var(--wp--preset--color--luminous-vivid-orange) !important}.has-luminous-vivid-amber-border-color{border-color:var(--wp--preset--color--luminous-vivid-amber) !important}.has-light-green-cyan-border-color{border-color:var(--wp--preset--color--light-green-cyan) !important}.has-vivid-green-cyan-border-color{border-color:var(--wp--preset--color--vivid-green-cyan) !important}.has-pale-cyan-blue-border-color{border-color:var(--wp--preset--color--pale-cyan-blue) !important}.has-vivid-cyan-blue-border-color{border-color:var(--wp--preset--color--vivid-cyan-blue) !important}.has-vivid-purple-border-color{border-color:var(--wp--preset--color--vivid-purple) !important}.has-vivid-cyan-blue-to-vivid-purple-gradient-background{background:var(--wp--preset--gradient--vivid-cyan-blue-to-vivid-purple) !important}.has-light-green-cyan-to-vivid-green-cyan-gradient-background{background:var(--wp--preset--gradient--light-green-cyan-to-vivid-green-cyan) !important}.has-luminous-vivid-amber-to-luminous-vivid-orange-gradient-background{background:var(--wp--preset--gradient--luminous-vivid-amber-to-luminous-vivid-orange) !important}.has-luminous-vivid-orange-to-vivid-red-gradient-background{background:var(--wp--preset--gradient--luminous-vivid-orange-to-vivid-red) !important}.has-very-light-gray-to-cyan-bluish-gray-gradient-background{background:var(--wp--preset--gradient--very-light-gray-to-cyan-bluish-gray) !important}.has-cool-to-warm-spectrum-gradient-background{background:var(--wp--preset--gradient--cool-to-warm-spectrum) !important}.has-blush-light-purple-gradient-background{background:var(--wp--preset--gradient--blush-light-purple) !important}.has-blush-bordeaux-gradient-background{background:var(--wp--preset--gradient--blush-bordeaux) !important}.has-luminous-dusk-gradient-background{background:var(--wp--preset--gradient--luminous-dusk) !important}.has-pale-ocean-gradient-background{background:var(--wp--preset--gradient--pale-ocean) !important}.has-electric-grass-gradient-background{background:var(--wp--preset--gradient--electric-grass) !important}.has-midnight-gradient-background{background:var(--wp--preset--gradient--midnight) !important}.has-small-font-size{font-size:var(--wp--preset--font-size--small) !important}.has-medium-font-size{font-size:var(--wp--preset--font-size--medium) !important}.has-large-font-size{font-size:var(--wp--preset--font-size--large) !important}.has-x-large-font-size{font-size:var(--wp--preset--font-size--x-large) !important}.wp-block-navigation a:where(:not(.wp-element-button)){color:inherit}:where(.wp-block-post-template.is-layout-flex){gap:1.25em}:where(.wp-block-post-template.is-layout-grid){gap:1.25em}:where(.wp-block-columns.is-layout-flex){gap:2em}:where(.wp-block-columns.is-layout-grid){gap:2em}.wp-block-pullquote{font-size:1.5em;line-height:1.6}.wpcf7 .screen-reader-response{position:absolute;overflow:hidden;clip:rect(1px,1px,1px,1px);clip-path:inset(50%);height:1px;width:1px;margin:-1px;padding:0;border:0;word-wrap:normal !important}.wpcf7 form .wpcf7-response-output{margin:2em .5em 1em;padding:.2em 1em;border:2px solid #00a0d2}.wpcf7 form.init .wpcf7-response-output,.wpcf7 form.resetting .wpcf7-response-output,.wpcf7 form.submitting .wpcf7-response-output{display:none}.wpcf7 form.sent .wpcf7-response-output{border-color:#46b450}.wpcf7 form.failed .wpcf7-response-output,.wpcf7 form.aborted .wpcf7-response-output{border-color:#dc3232}.wpcf7 form.spam .wpcf7-response-output{border-color:#f56e28}.wpcf7 form.invalid .wpcf7-response-output,.wpcf7 form.unaccepted .wpcf7-response-output,.wpcf7 form.payment-required .wpcf7-response-output{border-color:#ffb900}.wpcf7-form-control-wrap{position:relative}.wpcf7-not-valid-tip{color:#dc3232;font-size:1em;font-weight:400;display:block}.use-floating-validation-tip .wpcf7-not-valid-tip{position:relative;top:-2ex;left:1em;z-index:100;border:1px solid #dc3232;background:#fff;padding:.2em .8em;width:24em}.wpcf7-list-item{display:inline-block;margin:0 0 0 1em}.wpcf7-list-item-label:before,.wpcf7-list-item-label:after{content:" "}.wpcf7-spinner{visibility:hidden;display:inline-block;background-color:#23282d;opacity:.75;width:24px;height:24px;border:none;border-radius:100%;padding:0;margin:0 24px;position:relative}form.submitting .wpcf7-spinner{visibility:visible}.wpcf7-spinner:before{content:'';position:absolute;background-color:#fbfbfc;top:4px;left:4px;width:6px;height:6px;border:none;border-radius:100%;transform-origin:8px 8px;animation-name:spin;animation-duration:1s;animation-timing-function:linear;animation-iteration-count:infinite}@media (prefers-reduced-motion:reduce){.wpcf7-spinner:before{animation-name:blink;animation-duration:2s}}@keyframes spin{from{transform:rotate(0deg)}to{transform:rotate(360deg)}}@keyframes blink{from{opacity:0}50%{opacity:1}to{opacity:0}}.wpcf7 input[type=file]{cursor:pointer}.wpcf7 input[type=file]:disabled{cursor:default}.wpcf7 .wpcf7-submit:disabled{cursor:not-allowed}.wpcf7 input[type=url],.wpcf7 input[type=email],.wpcf7 input[type=tel]{direction:ltr}.wpcf7-reflection>output{display:list-item;list-style:none}.wpcf7-reflection>output[hidden]{display:none}.wpa-test-msg{background:#d1ecf1 !important;border:1px solid #bee5eb !important;border-radius:5px !important;color:#0c5460 !important;font-size:14px !important;padding:.75rem 1.25rem !important;font-family:Arial !important;margin-top:5px !important}span.wpa-button{display:inline-block !important;padding-top:5px !important;color:#fff !important;background-color:#6c757d !important;border-color:#6c757d !important;padding:5px 10px !important;border-radius:5px !important;margin-top:5px !important;cursor:pointer !important}@font-face{font-family:'Nunito Sans';src:url(//eventyr.pro/wp-content/themes/eventyr/assets/styles/css/../../fonts/NunitoSans-Light.eot);src:local('Nunito Sans Light'),local('NunitoSans-Light'),url(//eventyr.pro/wp-content/themes/eventyr/assets/styles/css/../../fonts/NunitoSans-Light.eot?#iefix) format('embedded-opentype'),url(//eventyr.pro/wp-content/themes/eventyr/assets/styles/css/../../fonts/NunitoSans-Light.woff2) format('woff2'),url(//eventyr.pro/wp-content/themes/eventyr/assets/styles/css/../../fonts/NunitoSans-Light.woff) format('woff'),url(//eventyr.pro/wp-content/themes/eventyr/assets/styles/css/../../fonts/NunitoSans-Light.ttf) format('truetype');font-weight:300;font-style:normal;font-display:swap}@font-face{font-family:'Nunito Sans';src:url(//eventyr.pro/wp-content/themes/eventyr/assets/styles/css/../../fonts/NunitoSans-SemiBold.eot);src:local('Nunito Sans SemiBold'),local('NunitoSans-SemiBold'),url(//eventyr.pro/wp-content/themes/eventyr/assets/styles/css/../../fonts/NunitoSans-SemiBold.eot?#iefix) format('embedded-opentype'),url(//eventyr.pro/wp-content/themes/eventyr/assets/styles/css/../../fonts/NunitoSans-SemiBold.woff2) format('woff2'),url(//eventyr.pro/wp-content/themes/eventyr/assets/styles/css/../../fonts/NunitoSans-SemiBold.woff) format('woff'),url(//eventyr.pro/wp-content/themes/eventyr/assets/styles/css/../../fonts/NunitoSans-SemiBold.ttf) format('truetype');font-weight:600;font-style:normal;font-display:swap}@font-face{font-family:'Nunito Sans';src:url(//eventyr.pro/wp-content/themes/eventyr/assets/styles/css/../../fonts/NunitoSans-ExtraBold.eot);src:local('Nunito Sans ExtraBold'),local('NunitoSans-ExtraBold'),url(//eventyr.pro/wp-content/themes/eventyr/assets/styles/css/../../fonts/NunitoSans-ExtraBold.eot?#iefix) format('embedded-opentype'),url(//eventyr.pro/wp-content/themes/eventyr/assets/styles/css/../../fonts/NunitoSans-ExtraBold.woff2) format('woff2'),url(//eventyr.pro/wp-content/themes/eventyr/assets/styles/css/../../fonts/NunitoSans-ExtraBold.woff) format('woff'),url(//eventyr.pro/wp-content/themes/eventyr/assets/styles/css/../../fonts/NunitoSans-ExtraBold.ttf) format('truetype');font-weight:800;font-style:normal;font-display:swap}@font-face{font-family:'Nunito Sans';src:url(//eventyr.pro/wp-content/themes/eventyr/assets/styles/css/../../fonts/NunitoSans-Bold.eot);src:local('Nunito Sans Bold'),local('NunitoSans-Bold'),url(//eventyr.pro/wp-content/themes/eventyr/assets/styles/css/../../fonts/NunitoSans-Bold.eot?#iefix) format('embedded-opentype'),url(//eventyr.pro/wp-content/themes/eventyr/assets/styles/css/../../fonts/NunitoSans-Bold.woff2) format('woff2'),url(//eventyr.pro/wp-content/themes/eventyr/assets/styles/css/../../fonts/NunitoSans-Bold.woff) format('woff'),url(//eventyr.pro/wp-content/themes/eventyr/assets/styles/css/../../fonts/NunitoSans-Bold.ttf) format('truetype');font-weight:700;font-style:normal;font-display:swap}@font-face{font-family:'Nunito Sans';src:url(//eventyr.pro/wp-content/themes/eventyr/assets/styles/css/../../fonts/NunitoSans-Black.eot);src:local('Nunito Sans Black'),local('NunitoSans-Black'),url(//eventyr.pro/wp-content/themes/eventyr/assets/styles/css/../../fonts/NunitoSans-Black.eot?#iefix) format('embedded-opentype'),url(//eventyr.pro/wp-content/themes/eventyr/assets/styles/css/../../fonts/NunitoSans-Black.woff2) format('woff2'),url(//eventyr.pro/wp-content/themes/eventyr/assets/styles/css/../../fonts/NunitoSans-Black.woff) format('woff'),url(//eventyr.pro/wp-content/themes/eventyr/assets/styles/css/../../fonts/NunitoSans-Black.ttf) format('truetype');font-weight:900;font-style:normal;font-display:swap}@font-face{font-family:'Nunito Sans';src:url(//eventyr.pro/wp-content/themes/eventyr/assets/styles/css/../../fonts/NunitoSans-ExtraLight.eot);src:local('Nunito Sans ExtraLight'),local('NunitoSans-ExtraLight'),url(//eventyr.pro/wp-content/themes/eventyr/assets/styles/css/../../fonts/NunitoSans-ExtraLight.eot?#iefix) format('embedded-opentype'),url(//eventyr.pro/wp-content/themes/eventyr/assets/styles/css/../../fonts/NunitoSans-ExtraLight.woff2) format('woff2'),url(//eventyr.pro/wp-content/themes/eventyr/assets/styles/css/../../fonts/NunitoSans-ExtraLight.woff) format('woff'),url(//eventyr.pro/wp-content/themes/eventyr/assets/styles/css/../../fonts/NunitoSans-ExtraLight.ttf) format('truetype');font-weight:200;font-style:normal;font-display:swap}@font-face{font-family:'Nunito Sans';src:url(//eventyr.pro/wp-content/themes/eventyr/assets/styles/css/../../fonts/NunitoSans-Regular.eot);src:local('Nunito Sans Regular'),local('NunitoSans-Regular'),url(//eventyr.pro/wp-content/themes/eventyr/assets/styles/css/../../fonts/NunitoSans-Regular.eot?#iefix) format('embedded-opentype'),url(//eventyr.pro/wp-content/themes/eventyr/assets/styles/css/../../fonts/NunitoSans-Regular.woff2) format('woff2'),url(//eventyr.pro/wp-content/themes/eventyr/assets/styles/css/../../fonts/NunitoSans-Regular.woff) format('woff'),url(//eventyr.pro/wp-content/themes/eventyr/assets/styles/css/../../fonts/NunitoSans-Regular.ttf) format('truetype');font-weight:400;font-style:normal;font-display:swap}@font-face{font-family:'Nunito Sans';src:url(//eventyr.pro/wp-content/themes/eventyr/assets/styles/css/../../fonts/NunitoSans-LightItalic.eot);src:local('Nunito Sans Light Italic'),local('NunitoSans-LightItalic'),url(//eventyr.pro/wp-content/themes/eventyr/assets/styles/css/../../fonts/NunitoSans-LightItalic.eot?#iefix) format('embedded-opentype'),url(//eventyr.pro/wp-content/themes/eventyr/assets/styles/css/../../fonts/NunitoSans-LightItalic.woff2) format('woff2'),url(//eventyr.pro/wp-content/themes/eventyr/assets/styles/css/../../fonts/NunitoSans-LightItalic.woff) format('woff'),url(//eventyr.pro/wp-content/themes/eventyr/assets/styles/css/../../fonts/NunitoSans-LightItalic.ttf) format('truetype');font-weight:300;font-display:swap;font-style:italic}@font-face{font-family:swiper-icons;src:url('data:application/font-woff;charset=utf-8;base64,d09GRgABAAAAAAZgABAAAAAADAAAAAAAAAAAAAAAAAAAAAAAAAAAAAAAAABGRlRNAAAGRAAAABoAAAAci6qHkUdERUYAAAWgAAAAIwAAACQAYABXR1BPUwAABhQAAAAuAAAANuAY7+xHU1VCAAAFxAAAAFAAAABm2fPczU9TLzIAAAHcAAAASgAAAGBP9V5RY21hcAAAAkQAAACIAAABYt6F0cBjdnQgAAACzAAAAAQAAAAEABEBRGdhc3AAAAWYAAAACAAAAAj//wADZ2x5ZgAAAywAAADMAAAD2MHtryVoZWFkAAABbAAAADAAAAA2E2+eoWhoZWEAAAGcAAAAHwAAACQC9gDzaG10eAAAAigAAAAZAAAArgJkABFsb2NhAAAC0AAAAFoAAABaFQAUGG1heHAAAAG8AAAAHwAAACAAcABAbmFtZQAAA/gAAAE5AAACXvFdBwlwb3N0AAAFNAAAAGIAAACE5s74hXjaY2BkYGAAYpf5Hu/j+W2+MnAzMYDAzaX6QjD6/4//Bxj5GA8AuRwMYGkAPywL13jaY2BkYGA88P8Agx4j+/8fQDYfA1AEBWgDAIB2BOoAeNpjYGRgYNBh4GdgYgABEMnIABJzYNADCQAACWgAsQB42mNgYfzCOIGBlYGB0YcxjYGBwR1Kf2WQZGhhYGBiYGVmgAFGBiQQkOaawtDAoMBQxXjg/wEGPcYDDA4wNUA2CCgwsAAAO4EL6gAAeNpj2M0gyAACqxgGNWBkZ2D4/wMA+xkDdgAAAHjaY2BgYGaAYBkGRgYQiAHyGMF8FgYHIM3DwMHABGQrMOgyWDLEM1T9/w8UBfEMgLzE////P/5//f/V/xv+r4eaAAeMbAxwIUYmIMHEgKYAYjUcsDAwsLKxc3BycfPw8jEQA/gZBASFhEVExcQlJKWkZWTl5BUUlZRVVNXUNTQZBgMAAMR+E+gAEQFEAAAAKgAqACoANAA+AEgAUgBcAGYAcAB6AIQAjgCYAKIArAC2AMAAygDUAN4A6ADyAPwBBgEQARoBJAEuATgBQgFMAVYBYAFqAXQBfgGIAZIBnAGmAbIBzgHsAAB42u2NMQ6CUAyGW568x9AneYYgm4MJbhKFaExIOAVX8ApewSt4Bic4AfeAid3VOBixDxfPYEza5O+Xfi04YADggiUIULCuEJK8VhO4bSvpdnktHI5QCYtdi2sl8ZnXaHlqUrNKzdKcT8cjlq+rwZSvIVczNiezsfnP/uznmfPFBNODM2K7MTQ45YEAZqGP81AmGGcF3iPqOop0r1SPTaTbVkfUe4HXj97wYE+yNwWYxwWu4v1ugWHgo3S1XdZEVqWM7ET0cfnLGxWfkgR42o2PvWrDMBSFj/IHLaF0zKjRgdiVMwScNRAoWUoH78Y2icB/yIY09An6AH2Bdu/UB+yxopYshQiEvnvu0dURgDt8QeC8PDw7Fpji3fEA4z/PEJ6YOB5hKh4dj3EvXhxPqH/SKUY3rJ7srZ4FZnh1PMAtPhwP6fl2PMJMPDgeQ4rY8YT6Gzao0eAEA409DuggmTnFnOcSCiEiLMgxCiTI6Cq5DZUd3Qmp10vO0LaLTd2cjN4fOumlc7lUYbSQcZFkutRG7g6JKZKy0RmdLY680CDnEJ+UMkpFFe1RN7nxdVpXrC4aTtnaurOnYercZg2YVmLN/d/gczfEimrE/fs/bOuq29Zmn8tloORaXgZgGa78yO9/cnXm2BpaGvq25Dv9S4E9+5SIc9PqupJKhYFSSl47+Qcr1mYNAAAAeNptw0cKwkAAAMDZJA8Q7OUJvkLsPfZ6zFVERPy8qHh2YER+3i/BP83vIBLLySsoKimrqKqpa2hp6+jq6RsYGhmbmJqZSy0sraxtbO3sHRydnEMU4uR6yx7JJXveP7WrDycAAAAAAAH//wACeNpjYGRgYOABYhkgZgJCZgZNBkYGLQZtIJsFLMYAAAw3ALgAeNolizEKgDAQBCchRbC2sFER0YD6qVQiBCv/H9ezGI6Z5XBAw8CBK/m5iQQVauVbXLnOrMZv2oLdKFa8Pjuru2hJzGabmOSLzNMzvutpB3N42mNgZGBg4GKQYzBhYMxJLMlj4GBgAYow/P/PAJJhLM6sSoWKfWCAAwDAjgbRAAB42mNgYGBkAIIbCZo5IPrmUn0hGA0AO8EFTQAA') format('woff');font-weight:400;font-style:normal}:root{--swiper-theme-color:#007aff}.swiper-container{margin-left:auto;margin-right:auto;position:relative;overflow:hidden;list-style:none;padding:0;z-index:1}.swiper-container-vertical>.swiper-wrapper{flex-direction:column}.swiper-wrapper{position:relative;width:100%;height:100%;z-index:1;display:flex;transition-property:transform;box-sizing:content-box}.swiper-container-android .swiper-slide,.swiper-wrapper{transform:translate3d(0px,0,0)}.swiper-container-multirow>.swiper-wrapper{flex-wrap:wrap}.swiper-container-multirow-column>.swiper-wrapper{flex-wrap:wrap;flex-direction:column}.swiper-container-free-mode>.swiper-wrapper{transition-timing-function:ease-out;margin:0 auto}.swiper-container-pointer-events{touch-action:pan-y}.swiper-container-pointer-events.swiper-container-vertical{touch-action:pan-x}.swiper-slide{flex-shrink:0;width:100%;height:100%;position:relative;transition-property:transform}.swiper-slide-invisible-blank{visibility:hidden}.swiper-container-autoheight,.swiper-container-autoheight .swiper-slide{height:auto}.swiper-container-autoheight .swiper-wrapper{align-items:flex-start;transition-property:transform,height}.swiper-container-3d{perspective:1200px}.swiper-container-3d .swiper-cube-shadow,.swiper-container-3d .swiper-slide,.swiper-container-3d .swiper-slide-shadow-bottom,.swiper-container-3d .swiper-slide-shadow-left,.swiper-container-3d .swiper-slide-shadow-right,.swiper-container-3d .swiper-slide-shadow-top,.swiper-container-3d .swiper-wrapper{transform-style:preserve-3d}.swiper-container-3d .swiper-slide-shadow-bottom,.swiper-container-3d .swiper-slide-shadow-left,.swiper-container-3d .swiper-slide-shadow-right,.swiper-container-3d .swiper-slide-shadow-top{position:absolute;left:0;top:0;width:100%;height:100%;pointer-events:none;z-index:10}.swiper-container-3d .swiper-slide-shadow-left{background-image:linear-gradient(to left,rgba(0,0,0,.5),rgba(0,0,0,0))}.swiper-container-3d .swiper-slide-shadow-right{background-image:linear-gradient(to right,rgba(0,0,0,.5),rgba(0,0,0,0))}.swiper-container-3d .swiper-slide-shadow-top{background-image:linear-gradient(to top,rgba(0,0,0,.5),rgba(0,0,0,0))}.swiper-container-3d .swiper-slide-shadow-bottom{background-image:linear-gradient(to bottom,rgba(0,0,0,.5),rgba(0,0,0,0))}.swiper-container-css-mode>.swiper-wrapper{overflow:auto;scrollbar-width:none;-ms-overflow-style:none}.swiper-container-css-mode>.swiper-wrapper::-webkit-scrollbar{display:none}.swiper-container-css-mode>.swiper-wrapper>.swiper-slide{scroll-snap-align:start start}.swiper-container-horizontal.swiper-container-css-mode>.swiper-wrapper{scroll-snap-type:x mandatory}.swiper-container-vertical.swiper-container-css-mode>.swiper-wrapper{scroll-snap-type:y mandatory}:root{--swiper-navigation-size:44px}.swiper-button-next,.swiper-button-prev{position:absolute;top:50%;width:calc(var(--swiper-navigation-size)/44*27);height:var(--swiper-navigation-size);margin-top:calc(0px - (var(--swiper-navigation-size)/2));z-index:10;cursor:pointer;display:flex;align-items:center;justify-content:center;color:var(--swiper-navigation-color,var(--swiper-theme-color))}.swiper-button-next.swiper-button-disabled,.swiper-button-prev.swiper-button-disabled{opacity:.35;cursor:auto;pointer-events:none}.swiper-button-next:after,.swiper-button-prev:after{font-family:swiper-icons;font-size:var(--swiper-navigation-size);text-transform:none!important;letter-spacing:0;text-transform:none;font-variant:initial;line-height:1}.swiper-button-prev,.swiper-container-rtl .swiper-button-next{left:10px;right:auto}.swiper-button-prev:after,.swiper-container-rtl .swiper-button-next:after{content:'prev'}.swiper-button-next,.swiper-container-rtl .swiper-button-prev{right:10px;left:auto}.swiper-button-next:after,.swiper-container-rtl .swiper-button-prev:after{content:'next'}.swiper-button-next.swiper-button-white,.swiper-button-prev.swiper-button-white{--swiper-navigation-color:#fff}.swiper-button-next.swiper-button-black,.swiper-button-prev.swiper-button-black{--swiper-navigation-color:#000}.swiper-button-lock{display:none}.swiper-pagination{position:absolute;text-align:center;transition:.3s opacity;transform:translate3d(0,0,0);z-index:10}.swiper-pagination.swiper-pagination-hidden{opacity:0}.swiper-container-horizontal>.swiper-pagination-bullets,.swiper-pagination-custom,.swiper-pagination-fraction{bottom:10px;left:0;width:100%}.swiper-pagination-bullets-dynamic{overflow:hidden;font-size:0}.swiper-pagination-bullets-dynamic .swiper-pagination-bullet{transform:scale(.33);position:relative}.swiper-pagination-bullets-dynamic .swiper-pagination-bullet-active{transform:scale(1)}.swiper-pagination-bullets-dynamic .swiper-pagination-bullet-active-main{transform:scale(1)}.swiper-pagination-bullets-dynamic .swiper-pagination-bullet-active-prev{transform:scale(.66)}.swiper-pagination-bullets-dynamic .swiper-pagination-bullet-active-prev-prev{transform:scale(.33)}.swiper-pagination-bullets-dynamic .swiper-pagination-bullet-active-next{transform:scale(.66)}.swiper-pagination-bullets-dynamic .swiper-pagination-bullet-active-next-next{transform:scale(.33)}.swiper-pagination-bullet{width:8px;height:8px;display:inline-block;border-radius:50%;background:#000;opacity:.2}button.swiper-pagination-bullet{border:none;margin:0;padding:0;box-shadow:none;-webkit-appearance:none;appearance:none}.swiper-pagination-clickable .swiper-pagination-bullet{cursor:pointer}.swiper-pagination-bullet:only-child{display:none!important}.swiper-pagination-bullet-active{opacity:1;background:var(--swiper-pagination-color,var(--swiper-theme-color))}.swiper-container-vertical>.swiper-pagination-bullets{right:10px;top:50%;transform:translate3d(0px,-50%,0)}.swiper-container-vertical>.swiper-pagination-bullets .swiper-pagination-bullet{margin:6px 0;display:block}.swiper-container-vertical>.swiper-pagination-bullets.swiper-pagination-bullets-dynamic{top:50%;transform:translateY(-50%);width:8px}.swiper-container-vertical>.swiper-pagination-bullets.swiper-pagination-bullets-dynamic .swiper-pagination-bullet{display:inline-block;transition:.2s transform,.2s top}.swiper-container-horizontal>.swiper-pagination-bullets .swiper-pagination-bullet{margin:0 4px}.swiper-container-horizontal>.swiper-pagination-bullets.swiper-pagination-bullets-dynamic{left:50%;transform:translateX(-50%);white-space:nowrap}.swiper-container-horizontal>.swiper-pagination-bullets.swiper-pagination-bullets-dynamic .swiper-pagination-bullet{transition:.2s transform,.2s left}.swiper-container-horizontal.swiper-container-rtl>.swiper-pagination-bullets-dynamic .swiper-pagination-bullet{transition:.2s transform,.2s right}.swiper-pagination-progressbar{background:rgba(0,0,0,.25);position:absolute}.swiper-pagination-progressbar .swiper-pagination-progressbar-fill{background:var(--swiper-pagination-color,var(--swiper-theme-color));position:absolute;left:0;top:0;width:100%;height:100%;transform:scale(0);transform-origin:left top}.swiper-container-rtl .swiper-pagination-progressbar .swiper-pagination-progressbar-fill{transform-origin:right top}.swiper-container-horizontal>.swiper-pagination-progressbar,.swiper-container-vertical>.swiper-pagination-progressbar.swiper-pagination-progressbar-opposite{width:100%;height:4px;left:0;top:0}.swiper-container-horizontal>.swiper-pagination-progressbar.swiper-pagination-progressbar-opposite,.swiper-container-vertical>.swiper-pagination-progressbar{width:4px;height:100%;left:0;top:0}.swiper-pagination-white{--swiper-pagination-color:#fff}.swiper-pagination-black{--swiper-pagination-color:#000}.swiper-pagination-lock{display:none}.swiper-scrollbar{border-radius:10px;position:relative;-ms-touch-action:none;background:rgba(0,0,0,.1)}.swiper-container-horizontal>.swiper-scrollbar{position:absolute;left:1%;bottom:3px;z-index:50;height:5px;width:98%}.swiper-container-vertical>.swiper-scrollbar{position:absolute;right:3px;top:1%;z-index:50;width:5px;height:98%}.swiper-scrollbar-drag{height:100%;width:100%;position:relative;background:rgba(0,0,0,.5);border-radius:10px;left:0;top:0}.swiper-scrollbar-cursor-drag{cursor:move}.swiper-scrollbar-lock{display:none}.swiper-zoom-container{width:100%;height:100%;display:flex;justify-content:center;align-items:center;text-align:center}.swiper-zoom-container>canvas,.swiper-zoom-container>img,.swiper-zoom-container>svg{max-width:100%;max-height:100%;object-fit:contain}.swiper-slide-zoomed{cursor:move}.swiper-lazy-preloader{width:42px;height:42px;position:absolute;left:50%;top:50%;margin-left:-21px;margin-top:-21px;z-index:10;transform-origin:50%;animation:swiper-preloader-spin 1s infinite linear;box-sizing:border-box;border:4px solid var(--swiper-preloader-color,var(--swiper-theme-color));border-radius:50%;border-top-color:transparent}.swiper-lazy-preloader-white{--swiper-preloader-color:#fff}.swiper-lazy-preloader-black{--swiper-preloader-color:#000}@keyframes swiper-preloader-spin{100%{transform:rotate(360deg)}}.swiper-container .swiper-notification{position:absolute;left:0;top:0;pointer-events:none;opacity:0;z-index:-1000}.swiper-container-fade.swiper-container-free-mode .swiper-slide{transition-timing-function:ease-out}.swiper-container-fade .swiper-slide{pointer-events:none;transition-property:opacity}.swiper-container-fade .swiper-slide .swiper-slide{pointer-events:none}.swiper-container-fade .swiper-slide-active,.swiper-container-fade .swiper-slide-active .swiper-slide-active{pointer-events:auto}.swiper-container-cube{overflow:visible}.swiper-container-cube .swiper-slide{pointer-events:none;-webkit-backface-visibility:hidden;backface-visibility:hidden;z-index:1;visibility:hidden;transform-origin:0 0;width:100%;height:100%}.swiper-container-cube .swiper-slide .swiper-slide{pointer-events:none}.swiper-container-cube.swiper-container-rtl .swiper-slide{transform-origin:100% 0}.swiper-container-cube .swiper-slide-active,.swiper-container-cube .swiper-slide-active .swiper-slide-active{pointer-events:auto}.swiper-container-cube .swiper-slide-active,.swiper-container-cube .swiper-slide-next,.swiper-container-cube .swiper-slide-next+.swiper-slide,.swiper-container-cube .swiper-slide-prev{pointer-events:auto;visibility:visible}.swiper-container-cube .swiper-slide-shadow-bottom,.swiper-container-cube .swiper-slide-shadow-left,.swiper-container-cube .swiper-slide-shadow-right,.swiper-container-cube .swiper-slide-shadow-top{z-index:0;-webkit-backface-visibility:hidden;backface-visibility:hidden}.swiper-container-cube .swiper-cube-shadow{position:absolute;left:0;bottom:0;width:100%;height:100%;opacity:.6;z-index:0}.swiper-container-cube .swiper-cube-shadow:before{content:'';background:#000;position:absolute;left:0;top:0;bottom:0;right:0;filter:blur(50px)}.swiper-container-flip{overflow:visible}.swiper-container-flip .swiper-slide{pointer-events:none;-webkit-backface-visibility:hidden;backface-visibility:hidden;z-index:1}.swiper-container-flip .swiper-slide .swiper-slide{pointer-events:none}.swiper-container-flip .swiper-slide-active,.swiper-container-flip .swiper-slide-active .swiper-slide-active{pointer-events:auto}.swiper-container-flip .swiper-slide-shadow-bottom,.swiper-container-flip .swiper-slide-shadow-left,.swiper-container-flip .swiper-slide-shadow-right,.swiper-container-flip .swiper-slide-shadow-top{z-index:0;-webkit-backface-visibility:hidden;backface-visibility:hidden}.blog-card__image img,.banner__image img{width:100%;height:100%}.pagination ul,.info-card,.wpcf7-form .f_group .wpcf7-form-wrap,.wpcf7-form,#card-info .card-info-links,#card-info .card-info-gallery .swiper-buttons,#card-info .card-info .container,.blog-card,.main .banner__content-buttons,.banner__content-links,.banner__content-buttons,.banner .container,.modal__head,.retreat{display:-webkit-box;display:-ms-flexbox;display:flex}.info-card__icon,#card-info .card-info-links a,.banner__content-links a,.button{display:-ms-inline-flexbox;display:inline-flex}:focus,:active{outline:none}a:focus,a:active{outline:none}html,body{height:100%;width:100%;font-size:100%;line-height:100%;padding:0;margin:0}html{-webkit-text-size-adjust:none;touch-action:manipulation}nav,footer,header,aside{display:block}input,button,textarea{font-family:inherit;outline:0}*,*:after,*:before{-webkit-box-sizing:border-box;-moz-box-sizing:border-box;box-sizing:border-box}input::-ms-clear{display:none}button{cursor:pointer}button::-moz-focus-inner{padding:0;border:0}a,a:visited{text-decoration:none}a:hover{text-decoration:none}ul{margin:0;padding:0}ul li{list-style:none}img{vertical-align:middle}h1,h2,h3,h4,h5,h6{font-size:inherit;font-weight:inherit;margin:0;padding:0}html{scroll-behavior:smooth}body{background-color:#0e0e0f;color:#000;font-size:14px;line-height:100%;font-family:"Nunito Sans",sans-serif;-webkit-tap-highlight-color:rgba(255,255,255,0)}@media (max-width:1023px){body:before{content:"";position:fixed;top:0;left:0;width:100%;height:100%;background-color:#0e0e0f;opacity:0;visibility:hidden;z-index:-1}}body.hidden{overflow:hidden}body.page-portfolio.open-popup{overflow:hidden}body.page-portfolio.open-popup .search-btn,body.page-portfolio.open-popup .header .button,body.page-portfolio.open-popup .header__menu{opacity:0;visibility:hidden}body.page-portfolio.open-popup.menu-open .header__menu{opacity:1;visibility:visible}.container{width:100%;margin:0 auto;max-width:1110px;padding:0}@media (max-width:1199px){.container{max-width:960px}}@media (max-width:1023px){.container{max-width:710px}}@media (max-width:767px){.container{max-width:100%;padding-right:40px;padding-left:40px}}@media (max-width:639px){.container{padding-right:30px;padding-left:30px}}@media (max-width:400px){.container{padding-right:16px;padding-left:16px}}.retreat{margin:80px 0;width:100%}.bg-white{background-color:#fff}.page-title{font-weight:900;font-size:48px;line-height:64px;text-transform:uppercase}@media (max-width:1359px){.page-title{font-size:46px;line-height:60px}}@media (max-width:1199px){.page-title{font-size:42px;line-height:58px}}@media (max-width:1023px){.page-title{font-size:40px;line-height:54px}}@media (max-width:767px){.page-title{line-height:48px}}h1 span,h2 span,h3 span,h4 span,h5 span,h6 span{font-weight:300;color:#00dbde}p{margin-top:0;margin-bottom:26px}@media (max-width:1023px){p{margin-bottom:24px}}@media (max-width:639px){p{margin-bottom:22px}}.eventyr{padding-top:84px;position:relative;z-index:1;overflow:hidden;background:#0e0e0f}@keyframes scale{50%{transform:scale(1.1)}}@keyframes opacity{from{opacity:1}to{opacity:0}}@keyframes preloader{0%{transform:scale(1) rotate(0deg);opacity:1}50%{opacity:0;transform:scale(.6) rotate(360deg)}100%{transform:scale(1) rotate(0deg);opacity:1}}.preload *{-webkit-transition:none !important;-moz-transition:none !important;-ms-transition:none !important;-o-transition:none !important}:root{--swiper-theme-color:#484242;--swiper-navigation-size:11px}input[type=search]::-webkit-search-decoration,input[type=search]::-webkit-search-cancel-button,input[type=search]::-webkit-search-results-button,input[type=search]::-webkit-search-results-decoration{display:none}.button{position:relative;align-items:center;justify-content:center;cursor:pointer;border-radius:30px;overflow:hidden;transition:all .5s ease-in-out;text-align:center;height:48px;padding:0 26px}.button span{font-size:16px;line-height:48px;position:relative;z-index:1}.button:before{content:"";position:absolute;top:0;left:0;opacity:0;z-index:2;width:80%;height:100%;background:linear-gradient(to right,rgba(255,255,255,0) 0%,rgba(255,255,255,.8) 100%);transform:skewX(-40deg)}.button .icon-arrow-right{width:18px;height:18px;margin-left:12px;left:0;transition:all .5s;position:relative;-webkit-transform:translate3d(0,0,0);transform:translate3d(0,0,0)}.button:hover{box-shadow:0 0 8px #8974ff}.button:hover .icon-arrow-right{-webkit-transform:translate3d(5px,0,0);transform:translate3d(5px,0,0)}.button:hover:before{animation-name:shine;-webkit-animation-duration:1.2s;-moz-animation-duration:1.2s;-o-animation-duration:1.2s;animation-duration:1.2s;animation-delay:0s}.button.button-violet{background-color:#6d57eb}.button.button-violet span{color:#fff}.button.button-clear{border:1px solid #8974ff;background:0 0}.button.button-clear:before{background:linear-gradient(to right,rgba(137,116,255,0) 0%,rgba(137,116,255,.9) 100%)}.button.button-clear span{color:#8974ff}.button.button-clear:hover{border:1px solid #8974ff;box-shadow:0 0 8px #8974ff}.button.button-clear:hover:before{animation-name:shine;-webkit-animation-duration:1.2s;-moz-animation-duration:1.2s;-o-animation-duration:1.2s;animation-duration:1.2s;animation-delay:0s}@keyframes shine{0%{opacity:0;left:-75%}100%{opacity:1;left:110%}}@keyframes animated-shine{0%{opacity:0;left:-75%}100%{opacity:1;left:110%}}.button-fb{bottom:6%;right:5%;position:fixed;font-size:18px;font-family:arial,sans-serif;font-weight:700;word-spacing:4px;text-transform:uppercase;fill:#00dbde;cursor:pointer;z-index:10}@media (max-width:1199px){.button-fb{bottom:30px;right:30px;font-size:17px}}@media (max-width:1023px){.button-fb{display:none}}.button-fb text{transition:fill 1s}.button-fb[data-style=white] text{fill:#fff}.button-fb[data-style=white] svg path{fill:#fff}.button-fb[data-style=black] text{fill:#000}.button-fb[data-style=black] svg path{fill:#000}@media (max-width:1023px){.button-fb[data-style=black] text{fill:#fff}.button-fb[data-style=black] svg path{fill:#fff}}.button-fb #fb-plus{position:absolute;top:50%;margin:-15px auto 0;right:0;left:0;width:30px;height:30px}@media (max-width:1199px){.button-fb #fb-plus{width:26px;height:26px}}.button-fb:hover text{fill:#00dbde}.button-fb:hover svg{fill:#00dbde}.button-fb:hover svg path{fill:#00dbde}.button-fb svg{width:139px}@media (max-width:1199px){.button-fb svg{width:120px}}.button-fb svg path{fill:#fff}.button-fb.btn-modal:not(:hover){mix-blend-mode:exclusion}@-moz-document url-prefix(){.f-back{word-spacing:12px}}#toTop{outline:0;display:inline-block;background-color:#fff;width:50px;height:50px;border-radius:50%;text-align:center;position:fixed;bottom:50px;right:50px;transition:all .2s ease-in-out;opacity:0;visibility:hidden;z-index:100;box-shadow:0 0 10px #ccc;cursor:pointer}#toTop:before{content:"";position:absolute;top:50%;right:0;left:0;margin:-4px auto 0;width:18px;height:9px;background-image:url(//eventyr.pro/wp-content/themes/eventyr/assets/styles/css/../img/icon/slider-right.svg);transform:rotate(-90deg);background-size:cover}#toTop.show{opacity:.8;visibility:visible}#toTop:hover{opacity:1;box-shadow:0 0 30px #ccc}#toTop.top{transform:translateY(-15px);opacity:.9}.modal{position:fixed;top:0;left:0;visibility:hidden;width:100%;height:100%;overflow:hidden;opacity:0;outline:0;transition:all .4s ease-in;z-index:1000}.modal__overlay{position:fixed;width:100%;z-index:-1;height:100%;top:0;left:0;bottom:0;right:0;background:#0e0e0f}.modal__wrap{max-width:1110px;min-height:96.5%;display:-ms-flexbox;display:flex;position:relative;-ms-flex-align:center;align-items:center;margin:1.75rem auto;border-radius:10px;padding:0}@media (max-width:1199px){.modal__wrap{max-width:960px}}@media (max-width:1023px){.modal__wrap{max-width:710px}}@media (max-width:767px){.modal__wrap{max-width:100%;padding:0 40px}}@media (max-width:639px){.modal__wrap{padding:0 30px}}@media (max-width:400px){.modal__wrap{padding:0 22px}}.modal__head{align-items:center;margin-bottom:40px;margin-top:93px}@media (max-width:767px){.modal__head{flex-wrap:wrap}}.modal__head-title{font-weight:900;font-size:50px;line-height:110%;letter-spacing:.03em;text-transform:uppercase;color:#fff}.modal-tags .modal__head-title{font-size:60px;margin-right:100px}@media (max-width:1359px){.modal-tags .modal__head-title{font-size:54px}}@media (max-width:1199px){.modal__head-title{font-size:48px}.modal-tags .modal__head-title{font-size:50px}}@media (max-width:767px){.modal__head-title{font-size:44px;margin-bottom:0}.modal-tags .modal__head-title{font-size:44px;margin-bottom:30px;margin-right:0}}@media (max-width:400px){.modal__head-title{font-size:36px}.modal-tags .modal__head-title{font-size:40px}}.modal__head-title span{font-weight:300;font-style:italic;color:#00dbde}.modal__head-text{width:665px;font-weight:400;font-size:16px;line-height:170%;color:#fff;margin-left:100px}@media (max-width:1199px){.modal__head-text{font-size:15px;margin-left:60px;line-height:160%}}@media (max-width:767px){.modal__head-text{font-size:14px;line-height:150%;margin-left:0;margin-top:30px}}.modal__content{width:100%;display:-ms-flexbox;display:flex;min-height:280px;transform:scale(.7);flex-direction:column;opacity:0;padding:0;transition:opacity .4s,transform .4s}.modal__content .modal__body{margin-left:90px;position:relative}@media (max-width:1199px){.modal__content .modal__body{margin-left:0}}.modal-card .modal__content .modal__body{margin-left:0}.modal__content .modal__body:before{content:"";position:absolute;width:630px;height:346px;background-color:rgba(137,116,255,.24);border-radius:50%;left:-220px;bottom:130px;transform:rotate(16deg);opacity:.2;box-shadow:inset 0 0 4000px 4000px rgba(137,116,255,.5);filter:blur(80px);transition:none;backface-visibility:hidden !important}@media (max-width:1199px){.modal__content .modal__body:before{width:560px;height:307px}}@media (max-width:1023px){.modal__content .modal__body:before{top:-60px;bottom:auto;width:400px;height:280px;left:-120px}}@media (max-width:639px){.modal__content .modal__body:before{content:none}}.modal__content .modal__body:after{content:"";position:absolute;width:642px;height:346px;background-color:#00dbde;border-radius:50%;right:-116px;bottom:120px;transform:rotate(36deg);opacity:.16;box-shadow:inset 0 0 4000px 4000px rgba(14,15,16,.5);filter:blur(50px);backface-visibility:hidden !important}@media (max-width:1199px){.modal__content .modal__body:after{width:560px;height:307px;right:-87px}}@media (max-width:1023px){.modal__content .modal__body:after{width:400px;height:280px;top:20%;bottom:auto}}@media (max-width:639px){.modal__content .modal__body:after{content:none}}.modal__content .modal__body form{position:relative;z-index:10}.modal.active{visibility:visible;opacity:1}.modal.active .modal__content{opacity:1;transform:scale(1)}.modal__tags{margin-left:90px;position:relative}@media (max-width:1199px){.modal__tags{margin-left:0;margin-bottom:60px}}@media (max-width:400px){.modal__tags{margin-bottom:40px}}.modal__tags:before{content:"";position:absolute;width:630px;height:346px;background-color:rgba(137,116,255,.24);border-radius:50%;left:-220px;bottom:130px;transform:rotate(16deg);opacity:.2;box-shadow:inset 0 0 4000px 4000px rgba(137,116,255,.5);filter:blur(80px);transition:none;backface-visibility:hidden !important}@media (max-width:1199px){.modal__tags:before{width:560px;height:307px}}@media (max-width:1023px){.modal__tags:before{top:-60px;bottom:auto;width:400px;height:280px;left:-120px}}@media (max-width:639px){.modal__tags:before{width:300px;height:180px;top:-150px;opacity:.3}}.modal__tags:after{content:"";position:absolute;width:642px;height:346px;background-color:#00dbde;border-radius:50%;right:-116px;bottom:120px;transform:rotate(36deg);opacity:.16;box-shadow:inset 0 0 4000px 4000px rgba(14,15,16,.5);filter:blur(50px);backface-visibility:hidden !important}@media (max-width:1199px){.modal__tags:after{width:560px;height:307px;right:-87px}}@media (max-width:1023px){.modal__tags:after{width:400px;height:280px;top:20%;bottom:auto}}@media (max-width:639px){.modal__tags:after{width:300px;height:180px}}.modal__tags-block{width:450px;display:inline-block;margin-right:60px;margin-bottom:50px;position:relative;z-index:1;vertical-align:top}@media (max-width:1199px){.modal__tags-block{width:46%}}@media (max-width:1023px){.modal__tags-block{width:100%;margin-bottom:31px}}.modal__tags-block:nth-of-type(2n+2){margin-right:0}.modal__tags-block .caption{font-weight:800;font-size:20px;line-height:90%;color:#fff;text-transform:uppercase;margin-bottom:24px}@media (max-width:1023px){.modal__tags-block .caption{margin-bottom:5px}}.modal__tags-input{display:inline-block;margin-right:16px;margin-top:15px}@media (max-width:1023px){.modal__tags-input{margin-right:10px;margin-top:13px}}@media (max-width:767px){.modal__tags-input{margin-right:13px;margin-top:16px}}.modal__tags-input:nth-last-child(1){margin-right:0}.modal__tags-input .tag-checkbox{display:none}.modal__tags-input .tag-checkbox:checked+label{border:1px solid #8974ff;background:0 0}.modal__tags-input label{display:inline-block;background:rgba(196,196,196,.15);border-radius:10px;border:1px solid transparent;transition:background .5s,border .5s;cursor:pointer}.modal__tags-input label:hover{background:#8974ff}.modal__tags-input label:hover span{color:#fff}.modal__tags-input label span{display:inline-block;padding:0 22px;font-weight:600;font-size:14px;line-height:36px;color:rgba(255,255,255,.6);transition:color .5s}.modal__tags-submit{text-align:center;margin-top:50px}@media (max-width:1023px){.modal__tags-submit{margin-top:30px}}@media (max-width:639px){.modal__tags-submit{margin-top:10px}}@media (max-width:400px){.modal__tags-submit{margin-top:16px}}.modal__tags-submit button{width:100%;border:0}.modal .clear-tags{border:1px solid #6d57eb;width:100%;margin-top:17px;color:#6d57eb}.modal .clear-tags img{margin-right:10px}.open-modal{overflow:hidden}.open-modal .header{background-color:rgba(14,14,15,.8)}.open-modal .header .button,.open-modal .header .search-btn,.open-modal .header__menu{transform:translateY(-100px);height:0;opacity:0;visibility:hidden;transition:transform .3s,opacity .3s,visibility .3s}.open-modal .header .search-btn{transition:transform .45s,opacity .5s,visibility .5s}.open-modal .header .modal-close{transform:translateY(0);opacity:1;visibility:visible}.open-modal .modal{overflow-x:hidden;overflow-y:auto}p{font-weight:600;font-size:16px;line-height:24px;color:#ededed}p span{font-weight:300;color:#00dbde}.tags-trigger{font-weight:600;font-size:12px;line-height:20px;color:#8974ff;cursor:pointer;margin-top:10px;text-transform:uppercase;display:inline-block}.tags-trigger:after{content:"";background:url(//eventyr.pro/wp-content/themes/eventyr/assets/styles/css/../../img/icon/chevron.svg) no-repeat center/auto;width:15px;height:9px;display:inline-block;margin-left:10px}.tags-trigger_hide{margin-bottom:8px;width:100%}.tags-trigger_hide:after{transform:rotate(180deg)}@media (min-width:1199px){.eventyr[data-title-page=Home] .banner__content{margin-top:-7px}}@media (max-width:1199px){.eventyr[data-title-page=Home] .banner__content{margin-top:30px}}.banner{width:100%;min-height:400px;padding:48px 0 128px;position:relative;-webkit-user-select:none;-moz-user-select:none;-ms-user-select:none;user-select:none}@media (max-width:1023px){.banner{padding:25px 0 135px}}@media (max-width:639px){.banner{min-height:489px}}.home .banner{padding:48px 0 35px}.page-portfolio .banner{padding-bottom:0}@media (max-width:767px){.page-portfolio .banner{min-height:100%}}@media (max-width:767px){.page-blog .banner{padding-bottom:0}}@media (max-width:767px){.single-vacancy .banner,.page-blog .banner,.page-blog .banner{min-height:100%}}.banner:before{content:"";position:absolute;left:0;top:44px;width:100%;height:400px;background-image:url(//eventyr.pro/wp-content/themes/eventyr/assets/styles/css/../../img/banner-square.png);animation:animatedBackground 1000s linear infinite;-webkit-animation:animatedBackground 1000s linear infinite;z-index:1}@media (max-width:1023px){.banner:before{animation:none;top:28px;opacity:.5}}@media (max-width:767px){.banner:before{height:calc(100% - 160px)}}@media (max-width:767px){.page-portfolio .banner:before,.page-blog .banner:before{content:none}}.banner:after{content:"";position:absolute;left:0;top:0;width:100%;height:100%;background:-moz-linear-gradient(right,rgba(14,14,15,0),rgba(14,14,15,.6),rgba(14,14,15,.99),#0e0e0f);background:-webkit-linear-gradient(right,rgba(14,14,15,0),rgba(14,14,15,.6),rgba(14,14,15,.99),#0e0e0f);background:linear-gradient(to left,rgba(14,14,15,0),rgba(14,14,15,.6),rgba(14,14,15,.99),#0e0e0f);z-index:1}.banner .square{display:inline-block;position:relative}.banner .square .individual-square{position:absolute;border-radius:0;bottom:10px;background-color:#fff;box-shadow:0 0 2px #ccc;z-index:-1;-webkit-animation:opacity .5s linear;-o-animation:opacity .5s linear;animation:opacity .5s linear}.banner .container{position:relative;min-height:inherit;background:inherit}@media (max-width:1023px){.banner .container{align-items:center}}@media (max-width:639px){.banner .container{align-items:center;flex-wrap:wrap}}.banner__content{position:relative;z-index:3;margin-top:126px}@media (max-width:1023px){.banner__content{width:100%;margin-top:62px;padding-bottom:74px}}@media (max-width:767px){.page-portfolio .banner__content{margin-top:65px;padding-bottom:0}}.banner__content:after{content:"";position:absolute;left:-159px;top:-160px;width:718px;height:533px;background:-webkit-gradient(linear,right top,left top,from(rgba(14,14,15,0)),color-stop(rgba(14,14,15,.6)),color-stop(rgba(14,14,15,.99)),to(#0e0e0f));background:linear-gradient(to left,rgba(14,14,15,0),rgba(14,14,15,.1),rgba(14,14,15,.2),rgba(14,14,15,.99));z-index:1}@media (max-width:1023px){.banner__content:after{display:none}}.banner__content:before{content:"";position:absolute;width:700px;height:397px;left:-159px;top:-160px;background-image:url(//eventyr.pro/wp-content/themes/eventyr/assets/styles/css/../../img/banner-ellipse-v.png);background-size:cover;z-index:0}@media (max-width:1023px){.banner__content:before{width:718px;height:533px;background-image:url(//eventyr.pro/wp-content/themes/eventyr/assets/styles/css/../../img/banner-ellipse-main.png);background-size:cover;left:-169px;top:-190px;opacity:.6}}@media (max-width:639px){.banner__content:before{width:541px;height:392px;left:-170px;transform:rotate(-27deg)}}.home .banner__content:before{content:"";position:absolute;width:718px;height:533px;left:-159px;top:-160px;background-image:url(//eventyr.pro/wp-content/themes/eventyr/assets/styles/css/../../img/banner-ellipse-main.png);background-size:cover;z-index:0}@media (max-width:1023px){.home .banner__content:before{left:-169px;top:-190px;opacity:.6}}@media (max-width:639px){.home .banner__content:before{width:541px;height:392px;left:-170px;transform:rotate(-27deg)}}.banner__content-title{position:relative;z-index:3;font-weight:900;font-size:56px;line-height:64px;text-transform:uppercase;color:#fff;margin-bottom:25px}@media (max-width:1359px){.banner__content-title{font-size:54px;line-height:62px}}@media (max-width:1199px){.banner__content-title{font-size:48px;line-height:56px}}@media (max-width:1199px){[data-title-page=Services] .banner__content-title{font-size:48px !important;line-height:56px}}@media (max-width:639px){[data-title-page=Services] .banner__content-title{text-align:left}}@media (max-width:1023px){.our-services .banner__content-title,.page-template-service-page .banner__content-title{font-size:40px;line-height:56px}}@media (max-width:639px){.single-vacancy .banner__content-title{font-size:32px;line-height:42px}}.banner__content-title .title-word{display:inline-grid;font-style:italic;font-weight:300;color:#00dbde;grid-template-columns:1fr}.banner__content-title .title-word span{grid-row-start:1;grid-column-start:1;--stack-height:calc(100%/var(--stacks) - 1px);--inverse-index:calc(calc(var(--stacks) - 1) - var(--index));--clip-top:calc(var(--stack-height)*var(--index));--clip-bottom:calc(var(--stack-height)*var(--inverse-index));clip-path:inset(var(--clip-top) 0 var(--clip-bottom) 0);animation:stack .34s cubic-bezier(.46,.29,0,1.24) 1 backwards calc(var(--index)*120ms),glitch 2s ease infinite 2s alternate-reverse;transition-property:transform}@media (max-width:767px){.banner__content-title .title-word span{animation:none}}.banner__content-title .title-word span:nth-child(odd){--glitch-translate:4px}.banner__content-title .title-word span:nth-child(even){--glitch-translate:-4px}.banner__content-title .title-word:nth-of-type(2) span{animation:stack .34s cubic-bezier(.46,.29,0,.1) 1 backwards calc(var(--index)*120ms),glitch 3s ease infinite 3s alternate-reverse}@media (max-width:767px){.banner__content-title .title-word:nth-of-type(2) span{animation:none}}.banner__content-title .title-word:nth-of-type(3) span{animation:stack .34s cubic-bezier(.46,.29,0,.14) 1 backwards calc(var(--index)*120ms),glitch 4s ease infinite 4s alternate-reverse}@media (max-width:767px){.banner__content-title .title-word:nth-of-type(3) span{animation:none}}.banner__content-tags{margin-bottom:32px;position:relative;z-index:3;width:88%}@media (max-width:1359px){.banner__content-tags{width:82%}}@media (max-width:1199px){.banner__content-tags{width:76%}}@media (max-width:767px){.banner__content-tags{width:100%}}@media (max-width:767px){.single-vacancy .banner__content-tags,.page-blog .banner__content-tags{margin-bottom:0}}.banner__content-tags ul li{display:inline-block;background:rgba(196,196,196,.15);border-radius:10px;margin-right:12px;transition:background .5s,border .5s;margin-top:10px;border:2px solid transparent}@media (max-width:639px){.banner__content-tags ul li{margin-right:6px}}@media (max-width:400px){.banner__content-tags ul li{margin-top:6px}}.banner__content-tags ul li:hover{background:0 0;border:2px solid #8974ff}.banner__content-tags ul li:hover a{color:#8974ff}.banner__content-tags ul li:nth-last-child(1){margin-right:0}.banner__content-tags ul li a{display:inline-block;padding:0 24px;font-weight:600;font-size:14px;line-height:35px;color:rgba(255,255,255,.6);transition:color .5s}@media (max-width:639px){.banner__content-tags ul li a{font-size:13px}}@media (max-width:400px){.banner__content-tags ul li a{font-size:12px}}.banner__content-text{font-weight:600;font-size:16px;line-height:24px;color:#fff;position:relative;z-index:3;width:660px}.banner__content-text p{color:inherit}@media (max-width:1199px){.banner__content-text{width:560px}}@media (max-width:767px){.banner__content-text{width:80%}.banner__content-text br{display:none}}@media (max-width:639px){.banner__content-text{width:100%}}@media (max-width:639px){[data-title-page=Services] .banner__content-text{text-align:left}}.banner__content-text span{font-weight:300;color:#00dbde}.banner__content-text a{color:#8974ff}.banner__content-buttons{margin-top:26px;position:relative;z-index:3;align-items:center;flex-wrap:wrap}@media (max-width:1023px){.banner__content-buttons{margin-top:50px}}@media (max-width:639px){.banner__content-buttons{margin-top:30px}}.banner__content-buttons .tag-wrapper{width:100%;order:2;margin-top:35px}.banner__content-buttons .tag-wrapper .tag{display:inline-block;background:0 0;border-radius:10px;margin-right:12px;transition:background .5s,border .5s,color .5s;margin-top:10px;border:2px solid rgba(196,196,196,.3);position:relative;padding:0 40px 0 24px;font-weight:600;font-size:14px;line-height:35px;color:rgba(255,255,255,.8)}@media (max-width:639px){.banner__content-buttons .tag-wrapper .tag{margin-right:6px;font-size:13px}}@media (max-width:400px){.banner__content-buttons .tag-wrapper .tag{margin-top:6px;font-size:12px}}.banner__content-buttons .tag-wrapper .tag:after,.banner__content-buttons .tag-wrapper .tag:before{content:"";position:absolute;border-radius:5px;height:2px;width:18px;top:17px;right:9px;background:#c4c4c4;transition:all .4s}.banner__content-buttons .tag-wrapper .tag:before{transform:rotate(45deg)}.banner__content-buttons .tag-wrapper .tag:after{transform:rotate(-45deg)}.banner__content-buttons .tag-wrapper .tag:hover{background:0 0;border:2px solid #8974ff;color:#8974ff}.banner__content-buttons .tag-wrapper .tag:hover:before{background:#8974ff;transform:rotate(-45deg)}.banner__content-buttons .tag-wrapper .tag:hover:after{background:#8974ff;transform:rotate(45deg)}.banner__content-buttons .tag-wrapper .tag input[type=checkbox]{display:none}.banner__content-buttons .tag-wrapper .tag:nth-last-child(1){margin-right:0}.banner__content-buttons .caption{margin-right:24px;font-weight:900;font-size:20px;line-height:22px;text-transform:uppercase;color:#8974ff}@media (max-width:639px){.banner__content-buttons .caption{font-size:18px}}@media (max-width:400px){.banner__content-buttons .caption{font-size:17px;margin-right:16px}}.banner__content-buttons .button{border-radius:10px;height:48px}@media (max-width:400px){.banner__content-buttons .button{padding:0 24px}}.banner__content-buttons .button .icon-plus{width:11px;height:11px;margin-right:5px}@media (max-width:400px){.banner__content-buttons .button .icon-plus{margin-right:0;margin-top:0}}.banner__content-buttons .button span{line-height:48px;font-weight:500;font-size:16px}.banner__content-links{margin-top:32px;align-items:center;position:relative;z-index:3}.banner__content-links a{width:50px;height:50px;align-items:center;justify-content:center;border:2px solid rgba(182,182,183,.6);border-radius:10px;margin-right:16px;transition:border .5s}.banner__content-links a:nth-last-child(1){margin-right:0}.banner__content-links a:hover{border:2px solid #8974ff}.banner__content-links a:hover svg{fill:#8974ff}.banner__content-links a svg{max-width:22px;max-height:22px;fill:#b6b6b7;transition:fill .5s}.banner__content-btn{margin-top:40px}.banner__content .more-tags{color:#8974ff;font-size:14px;line-height:100%;margin-top:25px;cursor:pointer;z-index:3}.banner__bg{position:absolute;left:0;top:0;width:100%;height:100%}.banner__image{position:absolute;top:72px;right:calc((100% - 1130px)/2);width:340px;height:350px;z-index:2;background:inherit}@media (max-width:1199px){.banner__image{right:calc((100% - 1130px)/2 + 80px)}}@media (max-width:1023px){.banner__image{right:calc((100% - 1030px)/2 + 80px);top:52px}}@media (max-width:639px){.banner__image{right:calc((100% - 880px)/2 + 20px);width:489px;height:489px;top:28px}}@media (max-width:767px){.page-portfolio .banner__image{display:none}}@media (max-width:767px){.single-vacancy .banner__image,.page-blog .banner__image{display:none}}.banner__image.rotate-img img{animation:rotatePC 1000s linear infinite;will-change:transform}@media (max-width:1023px){.banner__image.rotate-img img{animation:rotate 60s linear infinite}}.banner__image img{position:relative}@media (max-width:639px){.banner__image img{opacity:.4}}.main .banner__img .shadow{z-index:1;top:-84px;height:calc(100% + 84px);background:-webkit-gradient(linear,left top,left bottom,from(rgba(14,14,15,0)),color-stop(rgba(14,14,15,.8)),color-stop(rgba(14,14,15,.9)),to(#0e0e0f)) !important;background:-o-linear-gradient(top,rgba(14,14,15,0),rgba(14,14,15,.8),rgba(14,14,15,.9),#0e0e0f) !important;background:linear-gradient(to bottom,rgba(14,14,15,.6),rgba(14,14,15,.7),rgba(14,14,15,.75),rgba(14,14,15,.8),rgba(14,14,15,.99),#0e0e0f) !important}.main .banner__img:after{left:-150px}@media (max-width:639px){.main .banner__img:after{left:-110px}}.banner__img .banner-image{position:absolute;left:0;top:-84px;width:100%;height:100%}.banner__img .banner-image img{width:100%;height:calc(100% + 84px);object-fit:cover;object-position:center}.banner__scroll-link{position:absolute;left:0;bottom:-70px;z-index:3}@media (max-width:1023px){.banner__scroll-link{bottom:-20px}}@media (max-width:767px){.banner__scroll-link{left:40px}}@media (max-width:639px){.banner__scroll-link{left:30px}}@media (max-width:400px){.banner__scroll-link{left:16px}}.banner__scroll-link:hover span{color:#00dbde}.banner__scroll-link:hover svg{fill:#00dbde}.banner__scroll-link span{font-weight:600;font-size:16px;line-height:18px;color:#8974ff;transition:color .5s}@media (max-width:1359px){.banner__scroll-link span{font-size:15px}}.banner__scroll-link .icon-scroll{width:25px;height:20px;margin-right:8px;vertical-align:bottom;fill:#8974ff;transition:fill .5s}.banner .banner-indicator{position:absolute;margin:0 auto;left:0;right:1px;bottom:0;height:80px;width:2px;z-index:2;background:rgba(255,255,255,.3)}.banner .banner-indicator.on:before{top:50px}.banner .banner-indicator:before{content:"";position:absolute;width:2px;height:30px;background-color:#fff;top:0;left:0;transition:top .8s}@media (max-width:639px){.home .banner{padding:25px 0 60px}}@media (max-width:639px){.home .banner:before{height:calc(100% - 214px)}}@media (max-width:639px){.home .banner__scroll-link{bottom:-50px}}.home .banner__content{padding-bottom:0}@media (max-width:1023px){.home .banner__content{padding-bottom:44px}}.home .banner__content-title{width:80%}@media (max-width:400px){.home .banner__content-title{width:90%}}.home .banner .container{align-items:center}.main .banner.with-button .container{justify-content:flex-start}.main .banner.with-button .button.button-violet{z-index:1;margin:40px auto 0}@media (max-width:639px){.main .banner.with-button .button.button-violet{margin:44px auto 0}}.main .banner.with-button .button.button-violet .icon-arrow-right{vertical-align:sub}.main .banner__content:before{bottom:30px}@media (max-width:1199px){.main .banner__content:before{bottom:10%}}@media (max-width:767px){.main .banner__content:before{bottom:20%}}.main .banner__content-title{margin-bottom:24px}.main .banner__content-buttons{margin-top:54px;position:relative;z-index:3;align-items:center;flex-wrap:wrap}@media (max-width:1023px){.main .banner__content-buttons{margin-top:36px}}@media (max-width:639px){.main .banner__content-buttons{margin-top:32px}}.main .banner__content-buttons .tag-wrapper{width:100%;order:2;margin-top:35px}.main .banner__content-buttons .tag-wrapper .tag{display:inline-block;background:0 0;border-radius:10px;margin-right:12px;transition:background .5s,border .5s,color .5s;margin-top:10px;border:2px solid rgba(196,196,196,.3);position:relative;padding:0 40px 0 24px;font-weight:600;font-size:14px;line-height:35px;color:rgba(255,255,255,.8)}@media (max-width:639px){.main .banner__content-buttons .tag-wrapper .tag{margin-right:6px}}@media (max-width:400px){.main .banner__content-buttons .tag-wrapper .tag{margin-top:6px}}.main .banner__content-buttons .tag-wrapper .tag:after,.main .banner__content-buttons .tag-wrapper .tag:before{content:"";position:absolute;border-radius:5px;height:2px;width:18px;top:17px;right:9px;background:#c4c4c4;transition:all .4s}.main .banner__content-buttons .tag-wrapper .tag:before{transform:rotate(45deg)}.main .banner__content-buttons .tag-wrapper .tag:after{transform:rotate(-45deg)}.main .banner__content-buttons .tag-wrapper .tag:hover{background:0 0;border:2px solid #8974ff;color:#8974ff}.main .banner__content-buttons .tag-wrapper .tag:hover:before{background:#8974ff;transform:rotate(-45deg)}.main .banner__content-buttons .tag-wrapper .tag:hover:after{background:#8974ff;transform:rotate(45deg)}.main .banner__content-buttons .tag-wrapper .tag input[type=checkbox]{display:none}.main .banner__content-buttons .tag-wrapper .tag:nth-last-child(1){margin-right:0}.main .banner__content-buttons .caption{margin-right:24px;font-weight:900;font-size:20px;line-height:22px;text-transform:uppercase;color:#8974ff}@media (max-width:639px){.main .banner__content-buttons .caption{font-size:18px}}@media (max-width:400px){.main .banner__content-buttons .caption{font-size:17px;margin-right:16px}}.main .banner__content-buttons .button{border-radius:30px}@media (max-width:400px){.main .banner__content-buttons .button span{display:block}}.main .banner__image:before{content:"";position:absolute;width:610px;height:520px;left:-159px;top:-99px;background-image:url(//eventyr.pro/wp-content/themes/eventyr/assets/styles/css/../../img/banner-ellipse-g.png);background-size:cover}@media (max-width:767px){.main .banner__image:before{width:400px;height:359px;bottom:-100px;top:auto;left:auto;right:50px;opacity:.6}}@media (max-width:639px){.main .banner__image:before{right:0;opacity:.6}}.page-blog .banner__image:before{content:"";position:absolute;width:610px;height:520px;left:-159px;top:-99px;background-image:url(//eventyr.pro/wp-content/themes/eventyr/assets/styles/css/../../img/banner-ellipse-g.png);background-size:cover}@media (max-width:767px){.page-blog .banner__image:before{width:400px;height:359px;bottom:-100px;top:auto;left:auto;right:50px;opacity:.6}}@media (max-width:639px){.page-blog .banner__image:before{right:0;opacity:.6}}@keyframes animatedBackground{from{background-position:0 100%}to{background-position:10000px 100%}}@media (max-width:1023px){@keyframes animatedBackground{from{background-position:0 100%}to{background-position:10000px 100%}}}@keyframes rotate{from{-webkit-transform:translateY(0) translateX(0) translateZ(0) rotate(0deg);-ms-transform:translateY(0) translateX(0) translateZ(0) rotate(0deg);transform:translateY(0) translateX(0) translateZ(0) rotate(0deg)}to{-webkit-transform:translateY(0) translateX(0) translateZ(0) rotate(360deg);-ms-transform:translateY(0) translateX(0) translateZ(0) rotate(360deg);transform:translateY(0) translateX(0) translateZ(0) rotate(360deg)}}@-webkit-keyframes rotate{from{-webkit-transform:translateY(0) translateX(0) translateZ(0) rotate(0deg);-ms-transform:translateY(0) translateX(0) translateZ(0) rotate(0deg);transform:translateY(0) translateX(0) translateZ(0) rotate(0deg)}to{-webkit-transform:translateY(0) translateX(0) translateZ(0) rotate(360deg);-ms-transform:translateY(0) translateX(0) translateZ(0) rotate(360deg);transform:translateY(0) translateX(0) translateZ(0) rotate(360deg)}}@-webkit-keyframes rotatePC{0%{-webkit-transform:rotate(0) rotate3d(2,3,0,0deg);transform:rotate(0) rotate3d(2,3,0,0deg)}50%{-webkit-transform:rotate(3000deg) rotate3d(2,3,-10,8000deg);transform:rotate(3000deg) rotate3d(2,3,-10,8000deg)}100%{-webkit-transform:rotate(3000deg) rotate3d(2,3,-5,0deg);transform:rotate(3000deg) rotate3d(2,3,-5,0deg)}}@keyframes rotatePC{0%{-webkit-transform:rotate(0) rotate3d(2,3,0,0deg);transform:rotate(0) rotate3d(2,3,0,0deg)}50%{-webkit-transform:rotate(3000deg) rotate3d(2,3,-10,8000deg);transform:rotate(3000deg) rotate3d(2,3,-10,8000deg)}100%{-webkit-transform:rotate(3000deg) rotate3d(2,3,-5,0deg);transform:rotate(3000deg) rotate3d(2,3,-5,0deg)}}@keyframes glitch{0%{text-shadow:-2px 3px 0 #00dbde,2px -3px 0 #fff;transform:translate(var(--glitch-translate))}2%{text-shadow:2px -3px 0 #00dbde,-2px 3px 0 #fff}4%,100%{text-shadow:none;transform:none}}@keyframes stack{0%{opacity:0;transform:translateX(-50%);text-shadow:-2px 3px 0 #00dbde,2px -3px 0 #fff}60%{opacity:.5;transform:translateX(50%)}80%{transform:none;opacity:1;text-shadow:2px -3px 0 #00dbde,-2px 3px 0 #fff}100%{text-shadow:none}}.blog-card{flex-wrap:wrap}.blog-card__image{width:100%;height:240px;margin-bottom:16px;position:relative;overflow:hidden}@media (max-width:639px){.blog-card__image{height:240px}}.blog-card__image>a,.blog-card__image>div{display:inline-block;width:100%;height:100%}.blog-card__image img{object-fit:cover;transition:transform .5s}.blog-card__image-tag{position:absolute;left:14px;top:4px;width:calc(100% - 28px)}.blog-card__image-tag ul li{display:inline-block;background:rgba(0,0,0,.39);border-radius:10px;margin-right:7px;transition:background .5s,border .5s;margin-top:10px}@media (max-width:639px){.blog-card__image-tag ul li{margin-right:6px}}@media (max-width:400px){.blog-card__image-tag ul li{margin-top:6px}}.blog-card__image-tag ul li:hover{background:rgba(0,0,0,.8)}.blog-card__image-tag ul li:nth-last-child(1){margin-right:0}.blog-card__image-tag ul li a{display:inline-block;padding:0 12px;font-weight:600;font-size:14px;line-height:32px;color:#fff;transition:color .5s}@media (max-width:639px){.blog-card__image-tag ul li a{font-size:13px}}@media (max-width:400px){.blog-card__image-tag ul li a{font-size:12px}}.blog-card__content-stats{font-weight:600;font-size:14px;line-height:20px;color:#b6b6b7;margin-bottom:32px}@media (max-width:1023px){.blog-card__content-stats{margin-bottom:16px}}.blog-card__content-stats span{color:#d9d9d9}.blog-card__content-title a{font-weight:800;font-size:24px;line-height:32px;color:#fff;transition:color .5s}.blog-card__content-title a:hover{color:#00dbde}.blog-card:hover .blog-card__image img{transform:scale(1.1)}@media (max-width:1023px){.blog-card:hover .blog-card__image img{transform:none}}.breadcrumb{width:100%;position:absolute;left:0;top:160px;z-index:991}@media (max-width:1023px){.breadcrumb{top:120px}}.breadcrumb p{margin-bottom:0}@media (max-width:1023px){.breadcrumb nav{width:100%;overflow-y:auto;white-space:nowrap;padding-right:50px}}.breadcrumb a{font-weight:400;font-size:16px;line-height:110%;color:#fff;transition:color .5s;margin-right:39px;position:relative}@media (max-width:1023px){.breadcrumb a{font-size:15px}}@media (max-width:639px){.breadcrumb a{font-size:14px}}.breadcrumb a:before{content:"";position:absolute;width:19px;height:9px;top:50%;transform:translateY(-50%);right:-36px;background-image:url(//eventyr.pro/wp-content/themes/eventyr/assets/styles/css/../../img/icon/slider-right-white.svg);background-size:cover}.breadcrumb a:hover{color:#00dbde}.breadcrumb span{font-weight:400;font-size:16px;line-height:110%;letter-spacing:.03em;color:#fff}@media (max-width:1023px){.breadcrumb span{font-size:15px}}@media (max-width:639px){.breadcrumb span{font-size:14px}}.breadcrumb span.last{color:#8974ff;text-decoration:underline}.breadcrumb ul li{display:inline-block;margin-right:48px;position:relative}@media (max-width:639px){.breadcrumb ul li{margin-right:48px}}.breadcrumb ul li:before{content:"";position:absolute;width:19px;height:9px;top:3px;right:-36px;background-image:url(//eventyr.pro/wp-content/themes/eventyr/assets/styles/css/../../img/icon/slider-right-white.svg);background-size:cover}@media (max-width:639px){.breadcrumb ul li:before{width:16px;height:7px;right:-28px}}.breadcrumb ul li:nth-last-child(1):before{content:none}.breadcrumb ul li:nth-last-child(1){margin-right:0}#card-info{position:absolute;left:0;top:0;width:100%;height:100%;overflow-y:auto;position:fixed;opacity:0;visibility:hidden;transition:opacity .5s,visibility .5s;overflow-x:hidden;padding:140px 0 100px;background-color:#0e0e0f}@media (max-width:639px){#card-info{padding:120px 0 100px}}@media (max-width:400px){#card-info{padding:110px 0 100px}}#card-info::-webkit-scrollbar{width:4px}#card-info::-webkit-scrollbar-track{background-color:transparent}#card-info::-webkit-scrollbar-thumb{background-color:#8974ff;outline:none}#card-info:before{content:"";position:absolute;left:0;top:0;width:100%;height:100%;background-color:#0e0e0f;opacity:0;z-index:0}#card-info:after{content:"";position:absolute;left:0;right:0;margin:0 auto;top:calc(50% - 32px);width:64px;height:64px;z-index:0;opacity:0;background-image:url(//eventyr.pro/wp-content/themes/eventyr/assets/styles/css/../../img/logo-icon.png);background-position:center;background-size:cover;background-repeat:no-repeat}#card-info.active-card{opacity:1;visibility:visible;z-index:1000}#card-info.active-card:before{transition:all .6s}#card-info.active-card:after{transition:all .6s}#card-info.loading:before{z-index:10;opacity:1;transition:all 0s}#card-info.loading:after{z-index:11;-webkit-animation:preloader 2s infinite;animation:preloader 2s infinite;transition:all 0s}#card-info .card-info .container{justify-content:space-between;flex-wrap:wrap}#card-info .card-info .container:before{content:"";position:absolute;width:630px;height:346px;background-color:rgba(137,116,255,.24);border-radius:50%;left:-220px;top:25%;transform:rotate(16deg);opacity:.2;box-shadow:inset 0 0 4000px 4000px rgba(137,116,255,.5);filter:blur(80px);transition:none;backface-visibility:hidden !important}@media (max-width:1199px){#card-info .card-info .container:before{width:560px;height:307px}}@media (max-width:1023px){#card-info .card-info .container:before{top:20%;bottom:auto;width:400px;height:280px;left:-120px}}#card-info .card-info .container:after{content:"";position:absolute;width:630px;height:346px;background-color:#00dbde;border-radius:50%;right:50px;top:30%;transform:rotate(36deg);opacity:.16;box-shadow:inset 0 0 4000px 4000px rgba(14,15,16,.5);filter:blur(50px);backface-visibility:hidden !important}@media (max-width:1199px){#card-info .card-info .container:after{width:560px;height:307px;right:-100px}}@media (max-width:1023px){#card-info .card-info .container:after{top:50%;bottom:auto}}@media (max-width:639px){#card-info .card-info .container:after{right:-50px}}#card-info .card-info-tags{margin-bottom:24px}#card-info .card-info-tags ul li{display:inline-block;background:rgba(196,196,196,.15);border-radius:10px;margin-right:16px;transition:background .5s;margin-top:15px}@media (max-width:639px){#card-info .card-info-tags ul li{margin-right:4px;margin-top:10px}}@media (max-width:400px){#card-info .card-info-tags ul li{margin-right:4px;margin-top:6px}}#card-info .card-info-tags ul li:hover{background:rgba(196,196,196,.4)}#card-info .card-info-tags ul li:hover a{color:#00dbde}#card-info .card-info-tags ul li:nth-last-child(1){margin-right:0}#card-info .card-info-tags ul li a{display:inline-block;padding:0 24px;font-weight:600;font-size:14px;line-height:39px;color:#fff;transition:color .5s}@media (max-width:639px){#card-info .card-info-tags ul li a{font-size:13px}}@media (max-width:400px){#card-info .card-info-tags ul li a{font-size:12px}}#card-info .card-info-text{font-weight:400;font-size:16px;line-height:27px;color:#fff}@media (max-width:1199px){#card-info .card-info-text{font-size:15px}}@media (max-width:1023px){#card-info .card-info-text{line-height:22px}}@media (max-width:639px){#card-info .card-info-text{font-size:14px;line-height:20px}}#card-info .card-info-text p{margin-top:0;margin-bottom:24px}@media (max-width:639px){#card-info .card-info-text p{margin-bottom:20px}}#card-info .card-info-text p:nth-last-child(1){margin-bottom:0}#card-info .card-info-button{position:absolute;right:calc((100% - 1120px)/2);top:140px}@media (max-width:1199px){#card-info .card-info-button{right:calc((100% - 960px)/2)}}@media (max-width:1023px){#card-info .card-info-button{position:relative;top:0;right:auto;margin-bottom:40px}}@media (max-width:639px){#card-info .card-info-button{margin-bottom:30px}}#card-info .card-info-title{width:calc(100% - 300px);font-weight:800;font-size:60px;line-height:110%;letter-spacing:.03em;text-transform:uppercase;color:#fff;margin-bottom:16px}@media (max-width:1199px){#card-info .card-info-title{font-size:50px}}@media (max-width:1023px){#card-info .card-info-title{width:100%}}@media (max-width:767px){#card-info .card-info-title{font-size:46px}}@media (max-width:639px){#card-info .card-info-title{font-size:42px}}@media (max-width:400px){#card-info .card-info-title{font-size:38px}}#card-info .card-info-title span{font-weight:300;color:#00dbde}#card-info .card-info-tags{width:100%;margin-bottom:40px;z-index:2}@media (max-width:639px){#card-info .card-info-tags{margin-bottom:30px}#card-info .card-info-tags ul li{width:auto;margin-right:6px}}#card-info .card-info-gallery{width:40%;margin-left:0;padding-bottom:70px}@media (max-width:1023px){#card-info .card-info-gallery{width:100%}}@media (max-width:639px){#card-info .card-info-gallery{padding-bottom:50px}}#card-info .card-info-gallery .swiper-buttons{align-items:center;color:#fff;position:absolute;left:0;bottom:0;z-index:2}@media (max-width:1199px){#card-info .card-info-gallery .swiper-buttons{margin-top:215px}}@media (max-width:1023px){#card-info .card-info-gallery .swiper-buttons{right:0;left:0;position:relative;top:0;margin-top:40px}}@media (max-width:639px){#card-info .card-info-gallery .swiper-buttons{margin-top:30px}}#card-info .card-info-gallery .swiper-pagination-custom{left:0;text-align:left;position:relative;bottom:0;width:auto;margin:0 14px}#card-info .card-info-gallery .swiper-pagination{color:#fff}#card-info .card-info-gallery .swiper-button-next,#card-info .card-info-gallery .swiper-button-prev{top:2px;bottom:auto;position:relative}#card-info .card-info-gallery .swiper-button-prev{left:0;background-image:url(//eventyr.pro/wp-content/themes/eventyr/assets/styles/css/../../img/icon/slider-left-white.svg)}#card-info .card-info-gallery .swiper-button-next{right:auto;left:0;background-image:url(//eventyr.pro/wp-content/themes/eventyr/assets/styles/css/../../img/icon/slider-right-white.svg)}#card-info .card-info-gallery a{display:block;height:100%}#card-info .card-info-gallery img{width:100%;height:100%;object-fit:cover;display:block}#card-info .card-info-text{width:55%;font-weight:400;font-size:16px;line-height:27px;color:#b6b6b7}@media (max-width:1199px){#card-info .card-info-text{font-size:15px}}@media (max-width:1023px){#card-info .card-info-text{width:100%;margin-top:40px;padding-bottom:100px}}@media (max-width:639px){#card-info .card-info-text{font-size:14px;line-height:20px}}#card-info .card-info-links{width:100%;margin-bottom:50px;align-items:center;position:relative;z-index:1}@media (max-width:639px){#card-info .card-info-links{margin-bottom:40px}}#card-info .card-info-links a{width:50px;height:50px;align-items:center;justify-content:center;border:2px solid rgba(182,182,183,.6);border-radius:10px;margin-right:16px;transition:border .5s}@media (max-width:639px){#card-info .card-info-links a{width:44px;height:44px}}#card-info .card-info-links a:nth-last-child(1){margin-right:0}#card-info .card-info-links a:hover{border:2px solid #8974ff}#card-info .card-info-links a:hover svg{fill:#8974ff}#card-info .card-info-links a svg{max-width:22px;max-height:22px;fill:#b6b6b7;transition:fill .5s}@media (max-width:639px){#card-info .card-info-links a svg{max-width:20px;max-height:20px}}#card-info .card-info-links a svg path{fill:#8974ff}.wpcf7-form{max-width:920px;flex-wrap:wrap;align-items:center;justify-content:space-between}@media (max-width:1199px){.wpcf7-form{max-width:100%}}.wpcf7-form.invalid .wpcf7-response-output{width:100%;padding:10px;color:#fff}.wpcf7-form.sent .wpcf7-response-output{width:100%;padding:10px;color:#fff}.wpcf7-form .f_group{width:calc(50% - 15px);margin-bottom:40px}@media (max-width:1023px){.wpcf7-form .f_group{width:48%}}@media (max-width:639px){.wpcf7-form .f_group{width:100%}}.wpcf7-form .f_group .wpcf7-form-control-wrap{width:100%}.wpcf7-form .f_group.idea_group{width:100%;margin-bottom:40px}.wpcf7-form .f_group.idea_group label{margin-bottom:12px}.wpcf7-form .f_group.idea_group textarea{width:100%;max-width:100%;min-width:100%;background:0 0;border:0;border-bottom:1px solid rgba(255,255,255,.3);color:#fff;font-weight:400;font-size:16px;line-height:24px;transition:border .5s;height:118px;min-height:118px;padding:0 12px;border-radius:0}.bg-white .wpcf7-form .f_group.idea_group textarea{color:#000;border-bottom:1px solid #b7b7b7}.wpcf7-form .f_group.idea_group textarea:hover{border-bottom:1px solid #fff}.bg-white .wpcf7-form .f_group.idea_group textarea:hover{border-bottom:1px solid #0e0e0f}.wpcf7-form .f_group.idea_group textarea:focus{border-bottom:1px solid #fff}.bg-white .wpcf7-form .f_group.idea_group textarea:focus{border-bottom:1px solid #0e0e0f}.wpcf7-form .f_group.idea_group textarea::-webkit-scrollbar{width:2px;border-radius:20px}.wpcf7-form .f_group.idea_group textarea::-webkit-scrollbar-track{background-color:transparent}.wpcf7-form .f_group.idea_group textarea::-webkit-scrollbar-thumb{background:rgba(255,255,255,.55);outline:none}.wpcf7-form .f_group.idea_group textarea::-webkit-scrollbar-corner,.wpcf7-form .f_group.idea_group textarea::-webkit-scrollbar-button,.wpcf7-form .f_group.idea_group textarea::-webkit-resizer{height:0;width:0;background:rgba(255,255,255,0)}.wpcf7-form .f_group.last-child{width:100%;text-align:right;margin-bottom:0}.wpcf7-form .f_group.last-child .button{border:0;padding:0 36px;margin:0}@media (max-width:639px){.wpcf7-form .f_group.last-child .button{width:100%}}.wpcf7-form .f_group .wpcf7-form-wrap{flex-wrap:wrap;align-items:flex-end;justify-content:space-between;position:relative}@media (max-width:767px){.wpcf7-form .f_group .wpcf7-form-wrap .wpcf7-form-control-wrap{width:100%}}.wpcf7-form .f_group .wpcf7-form-wrap label{font-weight:600;font-size:16px;line-height:100%;color:#ededed;width:100%}@media (max-width:1023px){.wpcf7-form .f_group .wpcf7-form-wrap label{margin-bottom:10px;font-size:15px}}@media (max-width:767px){.wpcf7-form .f_group .wpcf7-form-wrap label{font-size:14px;margin-bottom:8px}}@media (max-width:400px){.wpcf7-form .f_group .wpcf7-form-wrap label{margin-bottom:6px}}.bg-white .wpcf7-form .f_group .wpcf7-form-wrap label{color:#afafaf}.wpcf7-form .f_group .wpcf7-form-wrap input:not([type=submit]){width:100%;height:40px;background:0 0;border:0;border-bottom:1px solid rgba(255,255,255,.3);color:#fff;font-weight:400;font-size:16px;line-height:38px;transition:border .5s;border-radius:0;padding:0 12px}@media (max-width:1023px){.wpcf7-form .f_group .wpcf7-form-wrap input:not([type=submit]){font-size:15px}}@media (max-width:639px){.wpcf7-form .f_group .wpcf7-form-wrap input:not([type=submit]){font-size:14px}}.bg-white .wpcf7-form .f_group .wpcf7-form-wrap input:not([type=submit]){border-bottom:1px solid #b7b7b7;color:#000}.wpcf7-form .f_group .wpcf7-form-wrap input:not([type=submit]):hover{border-bottom:1px solid #fff}.bg-white .wpcf7-form .f_group .wpcf7-form-wrap input:not([type=submit]):hover{border-bottom:1px solid #0e0e0f}.wpcf7-form .f_group .wpcf7-form-wrap input:not([type=submit]):focus{border-bottom:1px solid #fff}.bg-white .wpcf7-form .f_group .wpcf7-form-wrap input:not([type=submit]):focus{border-bottom:1px solid #0e0e0f}.wpcf7-form .f_group .wpcf7-form-wrap input:not([type=submit]).wpcf7-not-valid{border-bottom:1px solid red}.wpcf7-form .f_group .wpcf7-form-wrap input:-webkit-autofill,.wpcf7-form .f_group .wpcf7-form-wrap input:-webkit-autofill:hover,.wpcf7-form .f_group .wpcf7-form-wrap input:-webkit-autofill:focus,.wpcf7-form .f_group .wpcf7-form-wrap input:-webkit-autofill:active{-webkit-box-shadow:inset 0 0 0 50px #0e0e0f !important;-webkit-text-fill-color:#fff}@-webkit-keyframes autofill{0%,100%{color:#fff;background:0 0}}.wpcf7-form .f_group .wpcf7-form-wrap input:-webkit-autofill{-webkit-animation-delay:1s;-webkit-animation-name:autofill;-webkit-animation-fill-mode:both}.wpcf7-form .f_group .wpcf7-form-wrap .wpcf7-not-valid-tip{position:absolute;bottom:-25px;left:0;color:#dc3232;font-size:13px;font-weight:400;display:block;width:100%;text-align:right}@media (max-width:639px){.wpcf7-form .f_group .wpcf7-form-wrap .wpcf7-not-valid-tip{font-size:12px;bottom:-22px}}.modal-lets-talk .modal__head-title{font-size:56px;line-height:64px}.modal-lets-talk .modal__body{margin-left:0}.modal-lets-talk .modal__body .wpcf7-form{max-width:unset}.modal-lets-talk .modal__body .wpcf7-form .frow.f_group.last-child{margin-top:40px}@media (max-width:639px){.modal-lets-talk .modal__body .wpcf7-form .frow.f_group.last-child{margin-top:0}}.modal-lets-talk .modal__body .wpcf7-form .lets-talk{display:flex;flex-direction:column;gap:40px;width:100%}.modal-lets-talk .modal__body .wpcf7-form .lets-talk .frow.f_group{width:100%;max-width:100%;margin:0;display:flex;align-items:center;gap:24px;flex-wrap:wrap}.modal-lets-talk .modal__body .wpcf7-form .lets-talk .frow.f_group span{color:#fff;font-family:Nunito Sans;font-size:32px;font-style:normal;font-weight:600;line-height:24px;flex:0 0 auto}.modal-lets-talk .modal__body .wpcf7-form .lets-talk .frow.f_group .wpcf7-form-wrap{flex:1}@media (max-width:1023px){.modal-lets-talk .modal__body .wpcf7-form .lets-talk .frow.f_group .wpcf7-form-wrap{min-width:300px;flex:unset}}@media (max-width:639px){.modal-lets-talk .modal__body .wpcf7-form .lets-talk .frow.f_group .wpcf7-form-wrap{min-width:unset;flex:1}}.modal-lets-talk .modal__body .wpcf7-form .lets-talk .frow.f_group .wpcf7-form-wrap .wpcf7-form-control-wrap .wpcf7-not-valid-tip{color:#dc3232;font-size:13px;font-weight:400}.modal-lets-talk .modal__body .wpcf7-form .lets-talk .frow.f_group .wpcf7-form-wrap .wpcf7-form-control-wrap input:not([type=submit]):not([type=email]){width:100%}.modal-lets-talk .modal__body .wpcf7-form .lets-talk .frow.f_group .wpcf7-form-wrap .wpcf7-form-control-wrap input:not([type=submit]):not([type=email])::placeholder{text-transform:uppercase;color:#b6b6b7}.modal-lets-talk .modal__body .wpcf7-form .lets-talk .frow.f_group .wpcf7-form-wrap .wpcf7-form-control-wrap input[type=email]{width:auto}.modal-lets-talk .modal__body .wpcf7-form .lets-talk .frow.f_group .wpcf7-form-wrap .wpcf7-form-control-wrap input[type=email]::placeholder{text-transform:uppercase;color:#b6b6b7}.modal-lets-talk .modal__body .wpcf7-form .lets-talk .frow.f_group .wpcf7-form-wrap .wpcf7-form-control-wrap textarea{width:100%;max-width:100%;min-width:100%;background:0 0;border:0;border-bottom:1px solid rgba(255,255,255,.3);color:#fff;font-weight:400;font-size:16px;line-height:24px;transition:border .5s;padding:20px 10px;border-radius:0;max-height:250px;max-width:1110px}@media (max-width:1199px){.modal-lets-talk .modal__body .wpcf7-form .lets-talk .frow.f_group .wpcf7-form-wrap .wpcf7-form-control-wrap textarea{max-width:960px}}@media (max-width:1023px){.modal-lets-talk .modal__body .wpcf7-form .lets-talk .frow.f_group .wpcf7-form-wrap .wpcf7-form-control-wrap textarea{max-width:710px}}@media (max-width:767px){.modal-lets-talk .modal__body .wpcf7-form .lets-talk .frow.f_group .wpcf7-form-wrap .wpcf7-form-control-wrap textarea{max-width:100%;padding-right:40px;padding-left:40px}}@media (max-width:639px){.modal-lets-talk .modal__body .wpcf7-form .lets-talk .frow.f_group .wpcf7-form-wrap .wpcf7-form-control-wrap textarea{padding-right:30px;padding-left:30px}}@media (max-width:400px){.modal-lets-talk .modal__body .wpcf7-form .lets-talk .frow.f_group .wpcf7-form-wrap .wpcf7-form-control-wrap textarea{padding-right:16px;padding-left:16px}}.modal-lets-talk .modal__body .wpcf7-form .lets-talk .frow.f_group .wpcf7-form-wrap .wpcf7-form-control-wrap textarea::placeholder{text-transform:uppercase;color:#b6b6b7}.modal-lets-talk .modal__body .wpcf7-form .lets-talk .frow.f_group .wpcf7-form-wrap .wpcf7-form-control-wrap textarea:hover{border-bottom:1px solid #fff}.modal-lets-talk .modal__body .wpcf7-form .lets-talk .frow.f_group .wpcf7-form-wrap .wpcf7-form-control-wrap textarea:focus{border-bottom:1px solid #fff}.modal-lets-talk .modal__body .wpcf7-form .lets-talk .frow.f_group .wpcf7-form-wrap .wpcf7-form-control-wrap textarea::-webkit-scrollbar{width:2px;border-radius:20px}.modal-lets-talk .modal__body .wpcf7-form .lets-talk .frow.f_group .wpcf7-form-wrap .wpcf7-form-control-wrap textarea::-webkit-scrollbar-track{background-color:transparent}.modal-lets-talk .modal__body .wpcf7-form .lets-talk .frow.f_group .wpcf7-form-wrap .wpcf7-form-control-wrap textarea::-webkit-scrollbar-thumb{background:rgba(255,255,255,.55);outline:none}.modal-lets-talk .modal__body .wpcf7-form .lets-talk .frow.f_group .wpcf7-form-wrap .wpcf7-form-control-wrap textarea::-webkit-scrollbar-corner,.modal-lets-talk .modal__body .wpcf7-form .lets-talk .frow.f_group .wpcf7-form-wrap .wpcf7-form-control-wrap textarea::-webkit-scrollbar-button,.modal-lets-talk .modal__body .wpcf7-form .lets-talk .frow.f_group .wpcf7-form-wrap .wpcf7-form-control-wrap textarea::-webkit-resizer{width:0;height:0}.modal-lets-talk .modal__body .wpcf7-form .lets-talk .frow.f_group .wpcf7-form-wrap .wpcf7-form-control-wrap textarea.wpcf7-not-valid{border-bottom:1px solid red}.modal-lets-talk .modal__body .wpcf7-form .lets-talk .frow.f_group .wpcf7-form-wrap .wpcf7-form-control-wrap select{position:relative;width:100%;height:58px;padding:0 16px;border-radius:12px;border:1px solid #8974ff;cursor:pointer;background:0 0}.modal-lets-talk .modal__body .wpcf7-form .lets-talk .frow.f_group .wpcf7-form-wrap .wpcf7-form-control-wrap .select-styled{position:absolute;height:58px;top:0;right:0;bottom:0;left:0;padding:0 16px;background:#171522;border-radius:12px;border:1px solid #8974ff;cursor:pointer;display:flex;justify-content:space-between;align-items:center;align-self:stretch;color:#fff;font-family:Nunito Sans;font-size:16px;font-style:normal;font-weight:600;line-height:24px;transition:border .5s,color .25s}.modal-lets-talk .modal__body .wpcf7-form .lets-talk .frow.f_group .wpcf7-form-wrap .wpcf7-form-control-wrap .select-styled.selected{color:#8974ff}.modal-lets-talk .modal__body .wpcf7-form .lets-talk .frow.f_group .wpcf7-form-wrap .wpcf7-form-control-wrap .select-styled:after{content:url("/wp-content/themes/eventyr/assets/svg/lets-talk-arrow.svg");position:absolute;top:16px;right:16px;transition:transform .2s}.modal-lets-talk .modal__body .wpcf7-form .lets-talk .frow.f_group .wpcf7-form-wrap .wpcf7-form-control-wrap .select-styled:hover{border:1px solid #806aff}.modal-lets-talk .modal__body .wpcf7-form .lets-talk .frow.f_group .wpcf7-form-wrap .wpcf7-form-control-wrap .select-styled:active:after,.modal-lets-talk .modal__body .wpcf7-form .lets-talk .frow.f_group .wpcf7-form-wrap .wpcf7-form-control-wrap .select-styled.active:after{transform:rotate(180deg);bottom:16px}.modal-lets-talk .modal__body .wpcf7-form .lets-talk .frow.f_group .wpcf7-form-wrap .wpcf7-form-control-wrap .select-options{display:none;position:absolute;top:calc(100% + 8px);right:0;left:0;z-index:999;margin:0;list-style:none;padding:32px;background:#171522;border-radius:15px;border:1px solid #8974ff}.modal-lets-talk .modal__body .wpcf7-form .lets-talk .frow.f_group .wpcf7-form-wrap .wpcf7-form-control-wrap .select-options li{margin-bottom:16px;font-family:Nunito Sans;font-size:16px;font-style:normal;font-weight:600;line-height:24px;cursor:pointer;transition:color .25s}.modal-lets-talk .modal__body .wpcf7-form .lets-talk .frow.f_group .wpcf7-form-wrap .wpcf7-form-control-wrap .select-options li:first-of-type{display:none}.modal-lets-talk .modal__body .wpcf7-form .lets-talk .frow.f_group .wpcf7-form-wrap .wpcf7-form-control-wrap .select-options li:last-of-type{margin-bottom:0}.modal-lets-talk .modal__body .wpcf7-form .lets-talk .frow.f_group .wpcf7-form-wrap .wpcf7-form-control-wrap .select-options li:hover,.modal-lets-talk .modal__body .wpcf7-form .lets-talk .frow.f_group .wpcf7-form-wrap .wpcf7-form-control-wrap .select-options li.is-selected{color:#8974ff}.modal-lets-talk .modal__body .wpcf7-form .lets-talk .frow.f_group .wpcf7-form-wrap .wpcf7-form-control-wrap .select-options li[rel=hide]{display:none}.modal-lets-talk .modal__body .wpcf7-form .lets-talk .frow.f_group .wpcf7-form-wrap.text-area-wrap:before{content:"";width:10px;height:10px;position:absolute;right:0;bottom:4px;background-image:url(//eventyr.pro/wp-content/themes/eventyr/assets/styles/css/../../../assets/svg/textarea-corner.svg)}.modal-lets-talk .modal__body .wpcf7-form .lets-talk .frow.f_group .email-holder{flex:unset}.modal-lets-talk .modal__body .wpcf7-form .lets-talk .frow.f_group .discuss-buttons-holder .wpcf7-form-control-wrap .wpcf7-radio,.modal-lets-talk .modal__body .wpcf7-form .lets-talk .frow.f_group .discuss-buttons-holder .wpcf7-form-control-wrap .wpcf7-checkbox,.modal-lets-talk .modal__body .wpcf7-form .lets-talk .frow.f_group .budget-buttons-holder .wpcf7-form-control-wrap .wpcf7-radio,.modal-lets-talk .modal__body .wpcf7-form .lets-talk .frow.f_group .budget-buttons-holder .wpcf7-form-control-wrap .wpcf7-checkbox{display:flex;align-items:flex-start;flex-wrap:wrap;gap:8px}.modal-lets-talk .modal__body .wpcf7-form .lets-talk .frow.f_group .discuss-buttons-holder .wpcf7-form-control-wrap .wpcf7-radio .wpcf7-list-item,.modal-lets-talk .modal__body .wpcf7-form .lets-talk .frow.f_group .discuss-buttons-holder .wpcf7-form-control-wrap .wpcf7-checkbox .wpcf7-list-item,.modal-lets-talk .modal__body .wpcf7-form .lets-talk .frow.f_group .budget-buttons-holder .wpcf7-form-control-wrap .wpcf7-radio .wpcf7-list-item,.modal-lets-talk .modal__body .wpcf7-form .lets-talk .frow.f_group .budget-buttons-holder .wpcf7-form-control-wrap .wpcf7-checkbox .wpcf7-list-item{margin:0}.modal-lets-talk .modal__body .wpcf7-form .lets-talk .frow.f_group .discuss-buttons-holder .wpcf7-form-control-wrap .wpcf7-radio .wpcf7-list-item label input,.modal-lets-talk .modal__body .wpcf7-form .lets-talk .frow.f_group .discuss-buttons-holder .wpcf7-form-control-wrap .wpcf7-checkbox .wpcf7-list-item label input,.modal-lets-talk .modal__body .wpcf7-form .lets-talk .frow.f_group .budget-buttons-holder .wpcf7-form-control-wrap .wpcf7-radio .wpcf7-list-item label input,.modal-lets-talk .modal__body .wpcf7-form .lets-talk .frow.f_group .budget-buttons-holder .wpcf7-form-control-wrap .wpcf7-checkbox .wpcf7-list-item label input{display:none}.modal-lets-talk .modal__body .wpcf7-form .lets-talk .frow.f_group .discuss-buttons-holder .wpcf7-form-control-wrap .wpcf7-radio .wpcf7-list-item label .wpcf7-list-item-label,.modal-lets-talk .modal__body .wpcf7-form .lets-talk .frow.f_group .discuss-buttons-holder .wpcf7-form-control-wrap .wpcf7-checkbox .wpcf7-list-item label .wpcf7-list-item-label,.modal-lets-talk .modal__body .wpcf7-form .lets-talk .frow.f_group .budget-buttons-holder .wpcf7-form-control-wrap .wpcf7-radio .wpcf7-list-item label .wpcf7-list-item-label,.modal-lets-talk .modal__body .wpcf7-form .lets-talk .frow.f_group .budget-buttons-holder .wpcf7-form-control-wrap .wpcf7-checkbox .wpcf7-list-item label .wpcf7-list-item-label{padding:6px 16px;border-radius:10px;background:rgba(196,196,196,.15);color:rgba(255,255,255,.6);text-align:center;font-family:Nunito Sans;font-size:14px;font-style:normal;font-weight:600;line-height:24px;cursor:pointer}.modal-lets-talk .modal__body .wpcf7-form .lets-talk .frow.f_group .discuss-buttons-holder .wpcf7-form-control-wrap .wpcf7-radio .wpcf7-list-item label .wpcf7-list-item-label:hover,.modal-lets-talk .modal__body .wpcf7-form .lets-talk .frow.f_group .discuss-buttons-holder .wpcf7-form-control-wrap .wpcf7-checkbox .wpcf7-list-item label .wpcf7-list-item-label:hover,.modal-lets-talk .modal__body .wpcf7-form .lets-talk .frow.f_group .budget-buttons-holder .wpcf7-form-control-wrap .wpcf7-radio .wpcf7-list-item label .wpcf7-list-item-label:hover,.modal-lets-talk .modal__body .wpcf7-form .lets-talk .frow.f_group .budget-buttons-holder .wpcf7-form-control-wrap .wpcf7-checkbox .wpcf7-list-item label .wpcf7-list-item-label:hover{background:#8974ff;color:#fff}.modal-lets-talk .modal__body .wpcf7-form .lets-talk .frow.f_group .discuss-buttons-holder .wpcf7-form-control-wrap .wpcf7-radio .wpcf7-list-item.checked label .wpcf7-list-item-label,.modal-lets-talk .modal__body .wpcf7-form .lets-talk .frow.f_group .discuss-buttons-holder .wpcf7-form-control-wrap .wpcf7-checkbox .wpcf7-list-item.checked label .wpcf7-list-item-label,.modal-lets-talk .modal__body .wpcf7-form .lets-talk .frow.f_group .budget-buttons-holder .wpcf7-form-control-wrap .wpcf7-radio .wpcf7-list-item.checked label .wpcf7-list-item-label,.modal-lets-talk .modal__body .wpcf7-form .lets-talk .frow.f_group .budget-buttons-holder .wpcf7-form-control-wrap .wpcf7-checkbox .wpcf7-list-item.checked label .wpcf7-list-item-label{border:1px solid #8974ff;background:rgba(196,196,196,0);color:#8974ff}.modal-lets-talk .modal__body .wpcf7-form .lets-talk .frow.f_group .discuss-buttons-holder{flex:0 0 250px}@media (max-width:639px){.modal-lets-talk .modal__body .wpcf7-form .lets-talk .frow.f_group{flex-direction:column;align-items:flex-start}.modal-lets-talk .modal__body .wpcf7-form .lets-talk .frow.f_group .discuss-buttons-holder{flex:0 0 100%;width:100%}.modal-lets-talk .modal__body .wpcf7-form .lets-talk .frow.f_group:last-of-type{margin-bottom:40px}.modal-lets-talk .modal__body .wpcf7-form .lets-talk .frow.f_group span{font-size:24px}.modal-lets-talk .modal__body .wpcf7-form .lets-talk .frow.f_group .wpcf7-form-wrap .wpcf7-form-control-wrap textarea{padding:10px 10px 10px 0}.modal-lets-talk .modal__body .wpcf7-form .lets-talk .frow.f_group .wpcf7-form-wrap .wpcf7-form-control-wrap textarea::placeholder{font-size:16px}.modal-lets-talk .modal__body .wpcf7-form .lets-talk .frow.f_group .budget-buttons-holder{width:100%}.modal-lets-talk .modal__body .wpcf7-form .lets-talk .frow.f_group .budget-buttons-holder .wpcf7-form-control{flex-direction:column;gap:16px}.modal-lets-talk .modal__body .wpcf7-form .lets-talk .frow.f_group .budget-buttons-holder .wpcf7-form-control .wpcf7-list-item{width:100%}.modal-lets-talk .modal__body .wpcf7-form .lets-talk .frow.f_group .budget-buttons-holder .wpcf7-form-control .wpcf7-list-item label{width:100%;display:block}.modal-lets-talk .modal__body .wpcf7-form .lets-talk .frow.f_group .budget-buttons-holder .wpcf7-form-control .wpcf7-list-item label span{width:100%;display:block}.modal-lets-talk .modal__body .wpcf7-form .lets-talk .frow.f_group .phone-holder .wpcf7-form-control-wrap{flex-basis:90%}.modal-lets-talk .modal__body .wpcf7-form .lets-talk .frow.f_group .phone-holder .wpcf7-form-control-wrap input[type=email]{width:100%}}.modal-lets-talk .form-thanks{display:none}.modal-lets-talk .form-thanks__image{position:absolute;left:-15%;top:-50%}.modal-lets-talk .form-thanks__text{display:inline-flex;flex-direction:column;justify-content:center;align-items:flex-start;gap:32px;position:absolute;right:15%;top:0;bottom:0}.modal-lets-talk .form-thanks__text .modal__head-title{font-size:56px}@media (max-width:639px){.modal-lets-talk .form-thanks__text .button{overflow:unset}}@media (max-width:639px){.modal-lets-talk .modal__head-title{font-size:40px;line-height:56px}}.mobile-none{display:block}.mobile-block{display:none}@media (max-width:639px){.mobile-none{display:none}.mobile-block{display:block}}.info-card{justify-content:space-between}@media (max-width:639px){.info-card{flex-wrap:wrap}}.info-card__icon{width:64px;height:64px;align-items:center;justify-content:center}@media (max-width:767px){.info-card__icon{width:56px;height:56px}}@media (max-width:639px){.info-card__icon{margin-bottom:30px}}.info-card__icon img{max-width:100%;max-height:100%}.info-card__content{width:calc(100% - 147px);position:relative}@media (max-width:767px){.info-card__content{width:calc(100% - 130px)}}@media (max-width:639px){.info-card__content{width:100%}}.info-card__content-numb{position:absolute;left:-43px;top:8px;font-weight:300;font-size:18px;line-height:100%;color:#ededed}@media (max-width:639px){.info-card__content-numb{left:0;top:5px}}.info-card__content-title{font-weight:800;font-size:32px;line-height:40px;color:#fff;text-transform:uppercase}@media (max-width:1023px){.info-card__content-title br{display:none}}@media (max-width:639px){.info-card__content-title{padding-left:38px;font-size:24px;line-height:28px}}.info-card__content-title span{font-weight:300;color:#00dbde}.info-card__content-text{margin-top:32px;font-weight:600;font-size:16px;line-height:24px;color:#ededed}@media (max-width:639px){.info-card__content-text{margin-top:24px}}.info-card__content-text a{color:#8974ff}.info-card__content-text span{font-weight:300;color:#00dbde}.pagination{width:100%}.pagination ul{width:100%;align-items:center;justify-content:center}.pagination ul.page-1 li:nth-last-child(2) .page-numbers{display:inline-block}.pagination ul.page-1 li.disabled{opacity:.5;pointer-events:none}.pagination ul.page-1 li.disabled .prev{padding:0 6px}.pagination ul.page-1 li .prev span{width:23px;height:11px;display:inline-block}.pagination ul li{display:none}.pagination ul li li{display:none}.pagination ul li.active{display:inline-block;position:relative}.pagination ul li.active:before{content:"/";position:absolute;right:-3px;top:0;color:#b6b6b7;font-size:16px;line-height:18px}.pagination ul li.active a{color:#fff}.pagination ul li.last{display:inline-block}.pagination ul li.next,.pagination ul li.prev{display:inline-block;background-position:center;background-repeat:no-repeat}.pagination ul li.next span,.pagination ul li.prev span{width:23px;height:11px;display:inline-block}.pagination ul li.next{background-image:url(//eventyr.pro/wp-content/themes/eventyr/assets/styles/css/../../img/icon/slider-right-white.svg)}.pagination ul li.prev{background-image:url(//eventyr.pro/wp-content/themes/eventyr/assets/styles/css/../../img/icon/slider-left-white.svg)}.pagination ul li a{font-weight:400;font-size:16px;line-height:18px;color:#878787;transition:color .5s;margin:0 10px}.pagination ul li a:hover{color:#fff}.s-simple{width:100%;padding:150px 0}@media (max-width:1023px){.s-simple{padding:130px 0}}@media (max-width:639px){.s-simple{padding:100px 0}}@media (max-width:400px){.s-simple{padding:90px 0}}.s-simple h1{font-family:"Nunito Sans",sans-serif;font-weight:900;font-size:60px;line-height:110%;color:#fff;margin-bottom:40px}@media (max-width:1359px){.s-simple h1{font-size:54px;line-height:58px}}@media (max-width:1199px){.s-simple h1{font-size:48px;line-height:52px}}@media (max-width:639px){.s-simple h1{font-size:44px;line-height:48px;margin-bottom:30px}}@media (max-width:639px){.s-simple h1{font-size:40px;line-height:44px}}.s-simple h2{font-family:"Nunito Sans",sans-serif;font-weight:900;font-size:50px;line-height:110%;margin-bottom:32px;color:#fff}@media (max-width:1359px){.s-simple h2{font-size:46px;line-height:52px}}@media (max-width:1199px){.s-simple h2{font-size:40px;line-height:46px}}@media (max-width:1023px){.s-simple h2{font-size:36px;line-height:40px}}@media (max-width:767px){.s-simple h2{font-size:34px;line-height:38px}}@media (max-width:639px){.s-simple h2{font-size:32px;line-height:36px;margin-bottom:26px}}@media (max-width:639px){.s-simple h2{font-size:30px;line-height:34px}}.swiper-button-next,.swiper-button-prev{bottom:0;z-index:11;width:23px;height:11px}.swiper-button-next:after,.swiper-button-prev:after{font-size:0}.swiper-button-next.swiper-button-disabled,.swiper-button-prev.swiper-button-disabled{opacity:.5}.swiper-button-next{right:20px;left:auto;background-image:url(//eventyr.pro/wp-content/themes/eventyr/assets/styles/css/../../img/icon/slider-right.svg)}.swiper-button-prev{left:20px;right:auto;background-image:url(//eventyr.pro/wp-content/themes/eventyr/assets/styles/css/../../img/icon/slider-left.svg)}.swiper-pagination-bullet{background:#fff;opacity:.5}.swiper-pagination-bullet-active{opacity:1}.swiper-pagination{font-weight:400;font-size:16px;line-height:18px;color:#000}.swiper-pagination .separator{margin:0 5px}.swiper-wrapper.disabled{transform:translate3d(0px,0,0) !important;pointer-events:none}.swiper-button-next.disabled,.swiper-button-prev.disabled{display:none !important}.swiper-pagination-custom .current-page{color:#878787}.swiper-pagination-custom .current-page.page-active{color:#fff}[data-color=white] .swiper-pagination-custom .current-page.page-active{color:#000}.header .search-btn{cursor:pointer;margin-left:32px;transition:transform .4s,opacity .4s,visibility .4s}@media (max-width:1199px){.header .search-btn{margin-left:20px}}@media (max-width:1023px){.header .search-btn{display:none}}.header .search-btn path{transition:.5s}.header .search-btn.active path,.header .search-btn:hover path{stroke:#8974ff}.header .search-btn.active{pointer-events:none}.header .search_eventyr{position:fixed;left:0;right:0;background:#0e0e0f;transition:.45s;z-index:10}@media (min-width:1024px){.header .search_eventyr{opacity:0;pointer-events:none;top:calc(100% - 10px)}.header .search_eventyr.open{opacity:1;top:100%;pointer-events:auto}}.header .search_eventyr .search_wrap{display:flex}.header .search_eventyr .search_filter{min-width:200px;margin-right:24px}@media (min-width:1024px){.header .search_eventyr .filter-tags_item:hover .filter-tags_name,.header .search_eventyr .filter-tags_item:hover .filter-tags_dropdown{background:#171522}.header .search_eventyr .filter-tags_item:hover .filter-tags_wrap{pointer-events:auto;opacity:1}}@media (max-width:1023px){.header .search_eventyr .filter-tags_item.open .filter-tags_name{background:#171522;pointer-events:none}.header .search_eventyr .filter-tags_item.open .filter-tags_wrap{opacity:1;pointer-events:auto}}.header .search_eventyr .filter-tags_name{border-color:#8974ff;display:flex;align-items:center;justify-content:space-between;padding:15px 12px;font-size:14px;margin-bottom:0}.header .search_eventyr .filter-tags_name span{display:flex;align-items:center}.header .search_eventyr .filter-tags_name span svg{width:auto;max-width:16px;margin-right:8px}.header .search_eventyr .custom-checkbox{display:block}.header .search_eventyr .filter-tags_wrap{padding-top:10px;width:100%;position:absolute;top:100%;pointer-events:none;opacity:0;transition:opacity .3s}.header .search_eventyr .filter-tags_dropdown{padding:20px;position:static;pointer-events:inherit}.header .search_eventyr .filter-tags_dropdown label{font-size:14px;font-weight:600;color:#fff;cursor:pointer}.header .search_eventyr .filter-tags_dropdown label:not(:last-of-type){margin-bottom:19px}.header .search_eventyr .title-search{color:#777}.header .search_eventyr .search_form_eventyr{margin:0 auto;padding:22px 0 40px}@media (min-width:1199px){.header .search_eventyr .search_form_eventyr{max-width:1006px}}.header .search_eventyr .form-row-search-port{position:relative;flex-grow:1}.header .search_eventyr .form-row-search-port:after{content:"";position:absolute;top:0;bottom:14px;right:0;width:20px;z-index:1;background:#0e0e0f}.header .search_eventyr input[type=search]{width:100%;border:0;outline:none;color:#fff;font-size:16px;line-height:24px;font-family:Nunito Sans,sans-serif;background:0 0;padding:10px 0;border-bottom:1px solid #585858;border-radius:0}.header .search_eventyr input[type=search]::placeholder{color:#afafaf;font-weight:600}.header .search_eventyr input[type=search]::-ms-clear{display:none}.header .search_eventyr .search-result_wrap{width:100%;padding-top:24px;overflow-y:auto;overflow-x:hidden;max-height:calc(100vh - 220px);min-height:40px}@media (min-width:639px){.header .search_eventyr .search-result_wrap{margin-left:0;width:auto}}.header .search_eventyr .search-result_wrap::-webkit-scrollbar{background:rgba(255,255,255,.05);width:3px}.header .search_eventyr .search-result_wrap::-webkit-scrollbar-thumb{background:#8974ff}.header .search_eventyr .search-result_wrap .title{color:#8974ff;font-size:14px;font-weight:600;line-height:20px;margin-bottom:8px}.header .search_eventyr .search-result_wrap .search-result-port:not(:last-of-type){padding-bottom:10px;border-bottom:1px solid rgba(217,217,217,.17);margin-bottom:10px}.header .search_eventyr .search-result_wrap li:not(:first-of-type){margin-top:8px}.header .search_eventyr .search-result_wrap a{color:#585858;font-size:20px;line-height:28px;display:block;transition:.4s}.header .search_eventyr .search-result_wrap a span{color:#fff}.header .search_eventyr .search-result_wrap a:hover{color:#636363}@media (max-width:1023px){.header .search_eventyr{position:relative;top:0;z-index:10;margin-bottom:34px;margin-top:20px}.header .search_eventyr .search_form_eventyr{padding:0}.header .search_eventyr .search-result_wrap{padding-top:16px;position:absolute;background:#0e0e0f;height:calc(100vh - 150px - var(--vh-window));max-height:none;width:100%;max-width:710px;padding-bottom:140px}}@media (max-width:639px){.header .search_eventyr{margin-bottom:16px;margin-top:0}.header .search_eventyr .search_wrap{display:block;margin-top:16px}.header .search_eventyr .search_filter{margin-right:0;z-index:2;position:relative}.header .search_eventyr .filter-tags_name{padding:11px 12px;margin-bottom:16px}.header .search_eventyr .search-result_wrap{padding-top:32px;height:calc(100vh - 200px)}}@media (max-width:767px){.header__menu ul.search-result-port{height:auto !important}}.header__menu>ul>li .submenu-item,.header__wrap,.header,.retreat{display:-webkit-box;display:-ms-flexbox;display:flex}.header__menu>ul>li .submenu-item_icon{display:-ms-inline-flexbox;display:-webkit-inline-box;display:inline-flex}:focus,:active{outline:none}a:focus,a:active{outline:none}html,body{height:100%;width:100%;font-size:100%;line-height:100%;padding:0;margin:0}html{-webkit-text-size-adjust:none;-ms-touch-action:manipulation;touch-action:manipulation}nav,footer,header,aside{display:block}input,button,textarea{font-family:inherit;outline:0}*,*:after,*:before{-webkit-box-sizing:border-box;box-sizing:border-box}input::-ms-clear{display:none}button{cursor:pointer}button::-moz-focus-inner{padding:0;border:0}a,a:visited{text-decoration:none}a:hover{text-decoration:none}ul{margin:0;padding:0}ul li{list-style:none}img{vertical-align:middle}h1,h2,h3,h4,h5,h6{font-size:inherit;font-weight:inherit;margin:0;padding:0}html{scroll-behavior:smooth}body{background-color:#0e0e0f;color:#000;font-size:14px;line-height:100%;font-family:"Nunito Sans",sans-serif;-webkit-tap-highlight-color:rgba(255,255,255,0)}@media (max-width:1023px){body:before{content:"";position:fixed;top:0;left:0;width:100%;height:100%;background-color:#0e0e0f;opacity:0;visibility:hidden;z-index:-1}}body.hidden{overflow:hidden}body.page-portfolio.open-popup{overflow:hidden}body.page-portfolio.open-popup .search-btn,body.page-portfolio.open-popup .header .button,body.page-portfolio.open-popup .header__menu{opacity:0;visibility:hidden}body.page-portfolio.open-popup.menu-open .header__menu{opacity:1;visibility:visible}.container{width:100%;margin:0 auto;max-width:1110px;padding:0}@media (max-width:1199px){.container{max-width:960px}}@media (max-width:1023px){.container{max-width:710px}}@media (max-width:767px){.container{max-width:100%;padding-right:40px;padding-left:40px}}@media (max-width:639px){.container{padding-right:30px;padding-left:30px}}@media (max-width:400px){.container{padding-right:16px;padding-left:16px}}.retreat{margin:80px 0;width:100%}.bg-white{background-color:#fff}.page-title{font-weight:900;font-size:48px;line-height:64px;text-transform:uppercase}@media (max-width:1359px){.page-title{font-size:46px;line-height:60px}}@media (max-width:1199px){.page-title{font-size:42px;line-height:58px}}@media (max-width:1023px){.page-title{font-size:40px;line-height:54px}}@media (max-width:767px){.page-title{line-height:48px}}h1 span,h2 span,h3 span,h4 span,h5 span,h6 span{font-weight:300;color:#00dbde}p{margin-top:0;margin-bottom:26px}@media (max-width:1023px){p{margin-bottom:24px}}@media (max-width:639px){p{margin-bottom:22px}}.eventyr{padding-top:84px;position:relative;z-index:1;overflow:hidden;background:#0e0e0f}@-webkit-keyframes scale{50%{-webkit-transform:scale(1.1);transform:scale(1.1)}}@keyframes scale{50%{-webkit-transform:scale(1.1);transform:scale(1.1)}}@-webkit-keyframes opacity{from{opacity:1}to{opacity:0}}@keyframes opacity{from{opacity:1}to{opacity:0}}@-webkit-keyframes preloader{0%{-webkit-transform:scale(1) rotate(0deg);transform:scale(1) rotate(0deg);opacity:1}50%{opacity:0;-webkit-transform:scale(.6) rotate(360deg);transform:scale(.6) rotate(360deg)}100%{-webkit-transform:scale(1) rotate(0deg);transform:scale(1) rotate(0deg);opacity:1}}@keyframes preloader{0%{-webkit-transform:scale(1) rotate(0deg);transform:scale(1) rotate(0deg);opacity:1}50%{opacity:0;-webkit-transform:scale(.6) rotate(360deg);transform:scale(.6) rotate(360deg)}100%{-webkit-transform:scale(1) rotate(0deg);transform:scale(1) rotate(0deg);opacity:1}}.preload *{-webkit-transition:none !important;-moz-transition:none !important;-ms-transition:none !important;-o-transition:none !important}:root{--swiper-theme-color:#484242;--swiper-navigation-size:11px}input[type=search]::-webkit-search-decoration,input[type=search]::-webkit-search-cancel-button,input[type=search]::-webkit-search-results-button,input[type=search]::-webkit-search-results-decoration{display:none}.header{width:100%;height:84px;-webkit-box-align:center;-ms-flex-align:center;align-items:center;position:absolute;top:0;left:0;z-index:9991;background:0 0;-webkit-transition:background .4s;transition:background .4s;-webkit-transform:translateY(0);transform:translateY(0);-webkit-transition-property:-webkit-transform;transition-property:-webkit-transform;transition-property:transform;transition-property:transform,-webkit-transform}@media (max-width:1023px){.header{position:fixed;-webkit-transform:none;transform:none}}.header.fixed{background:#0e0e0f;position:fixed;-webkit-animation:fixed .4s linear;animation:fixed .4s linear}@media (max-width:1023px){.header.fixed{-webkit-animation:none;animation:none}}.header_dark-s,.header_dark{background:#0e0e0f}.header__logo{width:210px;-webkit-transform:translateY(-5px);transform:translateY(-5px);height:auto;position:relative;z-index:2}@media (max-width:1199px){.header__logo{width:180px}}@media (max-width:639px){.header__logo{width:131px;-webkit-transform:translateY(5px);transform:translateY(5px)}}.header__logo img{width:100%;height:auto}.header .bridge{display:none}@media (min-width:1024px){.header .menu-item-has-children{position:relative}.header .menu-item-has-children:hover{z-index:1}.header .menu-item-has-children:hover>a{position:relative;z-index:1}.header .menu-item-has-children:hover .bridge{pointer-events:auto}.header .bridge{display:block;position:absolute;opacity:0;bottom:0;left:-44px;right:-29px;top:0;pointer-events:none}.header .header__menu>ul>li .submenu_full-width{top:50px;padding-top:34px}.header .header__menu>ul>li .submenu_full-width:before{content:"";position:absolute;bottom:0;left:0;width:100%;height:calc(100% - 34px);background:#0e0e0f}}.header .button{height:38px;padding:0 19px;margin-left:32px;position:relative;z-index:1}@media (max-width:1199px){.header .button{margin-left:20px}}@media (max-width:1023px){.header .button{display:none}}.header__wrap{-webkit-box-pack:justify;-ms-flex-pack:justify;justify-content:space-between;-webkit-box-align:center;-ms-flex-align:center;align-items:center;position:relative}@media (max-width:1023px){.header__wrap{position:absolute;top:16px;left:0;width:710px;right:0;margin:0 auto}}@media (max-width:767px){.header__wrap{width:100%;padding:0 40px;top:20px}}@media (max-width:639px){.header__wrap{padding:0 30px}}@media (max-width:400px){.header__wrap{padding:0 16px}}.header__menu{height:auto;opacity:1;visibility:visible;-webkit-transition:opacity .4s,visibility .4s,-webkit-transform .4s;transition:opacity .4s,visibility .4s,-webkit-transform .4s;transition:transform .4s,opacity .4s,visibility .4s;transition:transform .4s,opacity .4s,visibility .4s,-webkit-transform .4s}@media (min-width:1024px){.header__menu{-webkit-box-flex:1;-ms-flex-positive:1;flex-grow:1}.header__menu>ul{display:-webkit-box;display:-ms-flexbox;display:flex;-webkit-box-pack:end;-ms-flex-pack:end;justify-content:flex-end}}@media (max-width:1023px){.header__menu{position:fixed;top:-200%;left:0;right:0;margin:0 auto;width:100%;height:100%;opacity:0;padding-bottom:0;-webkit-transform:none;transform:none;display:block;-webkit-box-align:center;-ms-flex-align:center;align-items:center;z-index:-1;transform:none;background:#0e0e0f;-webkit-transition:.4s;transition:.4s}}@media screen and (max-width:1023px) and (orientation:portrait){.header__menu{max-height:calc(100vh - 67px)}}@media screen and (max-width:1023px) and (orientation:landscape){.header__menu{max-height:calc(100vh - 82px)}}@media (max-width:1023px){.header__menu:before{width:500px;height:240px;background-color:rgba(137,116,255,.24);border-radius:50%;left:-10%;top:-10%;-webkit-transform:rotate(-60deg);transform:rotate(-60deg);opacity:0;-webkit-box-shadow:inset 0 0 4000px 4000px rgba(137,116,255,.5);box-shadow:inset 0 0 4000px 4000px rgba(137,116,255,.5);-webkit-filter:blur(80px);filter:blur(80px);-webkit-backface-visibility:hidden !important;backface-visibility:hidden !important}}@media (max-width:1023px) and (max-width:639px){.header__menu:before{left:0;top:-9%;-webkit-filter:blur(50px);filter:blur(50px);-webkit-transform:rotate(45deg);transform:rotate(45deg);width:200px;height:320px}}@media (max-width:1023px) and (max-width:400px){.header__menu:before{left:0}}@media (max-width:1023px){.header__menu:after{width:300px;height:480px;background-color:#00dbde;border-radius:50%;right:-10%;bottom:10%;opacity:0;-webkit-transform:rotate(-45deg);transform:rotate(-45deg);-webkit-box-shadow:inset 0 0 4000px 4000px rgba(14,15,16,.3);box-shadow:inset 0 0 4000px 4000px rgba(14,15,16,.3);-webkit-filter:blur(50px);filter:blur(50px);-webkit-backface-visibility:hidden !important;backface-visibility:hidden !important}}@media (max-width:1023px) and (max-width:639px){.header__menu:after{right:-10%;bottom:20%;width:200px;height:320px;-webkit-transform:rotate(-45deg);transform:rotate(-45deg)}}@media (max-width:1023px) and (max-width:767px){.header__menu{width:100%;padding:0 40px;overflow:hidden}}@media (max-width:1023px) and (max-width:639px){.header__menu{padding:0 30px !important}}@media (max-width:1023px) and (max-width:400px){.header__menu{padding:0 16px !important}}@media (max-width:1023px){.header__menu>ul{max-width:710px;margin:0 auto;height:100%;overflow-x:hidden;overflow-y:auto;position:relative;z-index:1;display:-webkit-box;display:-ms-flexbox;display:flex;-webkit-box-orient:vertical;-webkit-box-direction:normal;-ms-flex-flow:column;flex-flow:column;-webkit-box-align:start;-ms-flex-align:start;align-items:flex-start}}@media (max-width:767px){.header__menu>ul{width:100%}}.header__menu>ul>li{display:inline-block;margin-right:32px;border-bottom:2px solid transparent;-webkit-transition:border .5s;transition:border .5s}@media (min-width:1024px){.header__menu>ul>li.menu-item-has-children{padding-right:22px}.header__menu>ul>li.menu-item-has-children .menu-arrow{position:absolute;top:calc(50% - 7px);margin-left:8px;padding-top:2px;right:0}}@media (max-width:1199px){.header__menu>ul>li{margin-right:26px}}@media (max-width:1023px){.header__menu>ul>li{text-align:left;display:inline-block;margin-bottom:30px;width:100%;margin-right:0;border-bottom:0;position:relative}}@media (max-width:639px){.header__menu>ul>li{margin-bottom:24px}}.header__menu>ul>li:nth-last-child(1){margin-right:0}.header__menu>ul>li.menu-hidden{display:none}@media (max-width:1023px){.header__menu>ul>li .menu-arrow{pointer-events:visible;width:20px;height:40px;position:absolute;right:0;top:0;-webkit-transition:background .5s;transition:background .5s}}.header__menu>ul>li .menu-arrow:after{content:"";display:inline-block;width:16px;height:8px;background-image:url(//eventyr.pro/wp-content/themes/eventyr/assets/styles/css/../../img/icon/arrow-down.svg);background-size:cover;margin-bottom:2px;-webkit-transform:rotate3d(0,0,0,0deg);transform:rotate3d(0,0,0,0deg);-webkit-transition:-webkit-transform .5s;transition:-webkit-transform .5s;transition:transform .5s;transition:transform .5s,-webkit-transform .5s}@media (max-width:1023px){.header__menu>ul>li .menu-arrow:after{position:absolute;right:calc(50% - 5px);top:calc(50% - 3px)}}.header__menu>ul>li .menu-arrow.active:after{-webkit-transform:rotate3d(2,0,0,180deg);transform:rotate3d(2,0,0,180deg)}@media (max-width:1023px){.header__menu>ul>li .menu-arrow.active:after{-webkit-transform:rotate3d(2,0,0,180deg);transform:rotate3d(2,0,0,180deg)}}.header__menu>ul>li:hover{border-bottom:2px solid #8974ff}@media (max-width:1023px){.header__menu>ul>li:hover{border-bottom:0}}.header__menu>ul>li:hover.has-menu a:before{opacity:1;visibility:visible;bottom:-24px}@media (max-width:1023px){.header__menu>ul>li:hover.has-menu a:before{content:none}}@media (min-width:1024px){.header__menu>ul>li:hover a{color:#8974ff}}.header__menu>ul>li:hover .submenu{opacity:1;visibility:visible;-webkit-transform:translateY(0);transform:translateY(0);-webkit-transition:all .4s;transition:all .4s;-webkit-transition-delay:0s;transition-delay:0s;pointer-events:auto}.header__menu>ul>li:hover .submenu.hide-menu{opacity:0;pointer-events:none;visibility:hidden;z-index:-1}@media (max-width:1023px){.header__menu>ul>li:hover .submenu{-webkit-transition:all 0s;transition:all 0s;-webkit-transition-delay:0s;transition-delay:0s}}.header__menu>ul>li>a{font-weight:600;color:#fff;font-size:16px;line-height:84px;-webkit-transition:color .5s;transition:color .5s;display:inline-block;position:relative}@media (max-width:1199px){.header__menu>ul>li>a{font-size:15px}}@media (max-width:1023px){.header__menu>ul>li>a{font-size:24px;line-height:38px}}.header__menu>ul>li>a:before{content:none;position:absolute;bottom:-34px;opacity:0;visibility:hidden;margin:0 auto;right:-21px;left:0;z-index:-1;width:25px;height:12px;background-image:url(//eventyr.pro/wp-content/themes/eventyr/assets/styles/css/../../img/menu/triangle.svg);background-size:cover;-webkit-transition:all .4s;transition:all .4s;-webkit-transition-delay:.2s;transition-delay:.2s}.header__menu>ul>li .submenu{position:absolute;right:0;overflow:hidden;top:107px;max-height:100vh;width:1110px;opacity:0;visibility:hidden;-webkit-transform:translateY(0);transform:translateY(0);-webkit-transition:all .4s;transition:all .4s;-webkit-transition-delay:0s;transition-delay:0s;background:#1b1b22;z-index:100;-webkit-box-shadow:0 5px 40px rgba(0,0,0,.15);box-shadow:0 5px 40px rgba(0,0,0,.15);border-radius:8px;pointer-events:none}.header__menu>ul>li .submenu_full-width{position:fixed;left:0;min-width:100%;width:100%;top:83px;background:0 0;border-top-right-radius:0;border-top-left-radius:0}.header__menu>ul>li .submenu_full-width .submenu-item_info{font-size:14px}.header__menu>ul>li .submenu_full-width .submenu-item{-webkit-box-pack:start;-ms-flex-pack:start;justify-content:flex-start}.header__menu>ul>li .submenu_full-width .submenu-list{-webkit-column-count:auto;-moz-column-count:auto;column-count:auto;-webkit-column-gap:unset;-moz-column-gap:unset;column-gap:unset;display:-webkit-box;display:-ms-flexbox;display:flex;-ms-flex-wrap:wrap;flex-wrap:wrap}.header__menu>ul>li .submenu .submenu-item_ico{width:22px;margin-right:21px}.header__menu>ul>li .submenu .submenu-item_ico img{width:auto;height:auto;max-width:100%}.header__menu>ul>li .submenu .go-section{font-weight:400;font-size:12px;color:#8974ff}.header__menu>ul>li .submenu .go-section img{width:auto;height:auto;margin-left:10px}.header__menu>ul>li .submenu .scroll-menu-button{position:fixed;bottom:8px;left:0;right:0;margin:0 auto;width:1110px;border-radius:8px;background:rgba(255,255,255,.1);height:36px;font-size:14px;font-style:normal;font-weight:300;color:#8974ff;text-align:center;line-height:36px;cursor:pointer;z-index:10;-webkit-transition:all .5s;transition:all .5s}@media (max-width:1199px){.header__menu>ul>li .submenu .scroll-menu-button{width:960px}}@media (max-width:1023px){.header__menu>ul>li .submenu .scroll-menu-button{display:none}}.header__menu>ul>li .submenu .scroll-menu-button:before{content:"";display:inline-block;width:20px;height:20px;margin-right:12px;vertical-align:sub;-webkit-transition:-webkit-transform .4s;transition:-webkit-transform .4s;transition:transform .4s;transition:transform .4s,-webkit-transform .4s;background-image:url(//eventyr.pro/wp-content/themes/eventyr/assets/styles/css/../../../assets/img/icon/charm_chevrons-down.svg)}.header__menu>ul>li .submenu .scroll-menu-button.rotate:before{-webkit-transform:rotate(180deg);transform:rotate(180deg)}.header__menu>ul>li .submenu .scroll-menu-button.rotate:hover:before{-webkit-animation:scrollMoreActive 2s infinite linear;animation:scrollMoreActive 2s infinite linear}.header__menu>ul>li .submenu .scroll-menu-button:hover{background:rgba(255,255,255,.2)}.header__menu>ul>li .submenu .scroll-menu-button:hover:before{-webkit-animation:scrollMore 2s infinite linear;animation:scrollMore 2s infinite linear}@-webkit-keyframes scrollMore{from{-webkit-transform:translateY(0);transform:translateY(0)}25%{-webkit-transform:translateY(-3px);transform:translateY(-3px)}50%{-webkit-transform:translateY(0);transform:translateY(0)}75%{-webkit-transform:translateY(3px);transform:translateY(3px)}to{-webkit-transform:translateY(0);transform:translateY(0)}}@keyframes scrollMore{from{-webkit-transform:translateY(0);transform:translateY(0)}25%{-webkit-transform:translateY(-3px);transform:translateY(-3px)}50%{-webkit-transform:translateY(0);transform:translateY(0)}75%{-webkit-transform:translateY(3px);transform:translateY(3px)}to{-webkit-transform:translateY(0);transform:translateY(0)}}@-webkit-keyframes scrollMoreActive{from{-webkit-transform:translateY(0) rotate(180deg);transform:translateY(0) rotate(180deg)}25%{-webkit-transform:translateY(-3px) rotate(180deg);transform:translateY(-3px) rotate(180deg)}50%{-webkit-transform:translateY(0) rotate(180deg);transform:translateY(0) rotate(180deg)}75%{-webkit-transform:translateY(3px) rotate(180deg);transform:translateY(3px) rotate(180deg)}to{-webkit-transform:translateY(0) rotate(180deg);transform:translateY(0) rotate(180deg)}}@keyframes scrollMoreActive{from{-webkit-transform:translateY(0) rotate(180deg);transform:translateY(0) rotate(180deg)}25%{-webkit-transform:translateY(-3px) rotate(180deg);transform:translateY(-3px) rotate(180deg)}50%{-webkit-transform:translateY(0) rotate(180deg);transform:translateY(0) rotate(180deg)}75%{-webkit-transform:translateY(3px) rotate(180deg);transform:translateY(3px) rotate(180deg)}to{-webkit-transform:translateY(0) rotate(180deg);transform:translateY(0) rotate(180deg)}}.header__menu>ul>li .submenu.col-4 .submenu-list li{width:25%}@media (max-width:1023px){.header__menu>ul>li .submenu.col-4 .submenu-list li{width:100%}}.header__menu>ul>li .submenu.col-4 .submenu-list li .submenu-item{-webkit-box-orient:horizontal;-webkit-box-direction:normal;-ms-flex-direction:row;flex-direction:row;text-align:left}.header__menu>ul>li .submenu.col-4 .submenu-list li .submenu-item_icon{min-width:auto;width:auto;height:auto;padding-top:2px;background:0 0}.header__menu>ul>li .submenu.col-4 .submenu-list li .submenu-item_icon:before{content:none}.header__menu>ul>li .submenu.col-4 .submenu-wrap{padding:0;padding-top:38px}@media (max-width:1023px){.header__menu>ul>li .submenu.col-4 .submenu-wrap{padding-top:0}}.header__menu>ul>li .submenu.col-4 .submenu-wrap:before{content:none}.header__menu>ul>li .submenu.col-3 .title-menu{font-weight:700;font-size:14px;color:#8974ff;text-transform:uppercase;margin-bottom:21px;text-align:left}.header__menu>ul>li .submenu.col-3 .submenu-item_icon{margin-right:24px;width:48px !important;height:48px !important;min-width:48px !important;margin-bottom:0 !important}.header__menu>ul>li .submenu.col-3 .submenu-item_info{width:100%}.header__menu>ul>li .submenu.col-3 .submenu-item_info span{font-size:14px !important;text-transform:uppercase;font-weight:600}.header__menu>ul>li .submenu.col-3 .submenu-item_info p{font-size:12px;margin-bottom:0}.header__menu>ul>li .submenu.col-3 .submenu-item{border-radius:14px;-webkit-transition:all .4s;transition:all .4s;padding:8px;-webkit-box-align:start;-ms-flex-align:start;align-items:flex-start}.header__menu>ul>li .submenu.col-3 .submenu-item span{color:#fff}.header__menu>ul>li .submenu.col-3 .submenu-item:hover{background:#212122}.header__menu>ul>li .submenu.col-3 .submenu-item:hover span{color:#fff}.header__menu>ul>li .submenu.col-3 .submenu-item:not(.align-start){-webkit-box-align:center;-ms-flex-align:center;align-items:center}.header__menu>ul>li .submenu.col-3 .submenu-item:not(.align-start) span{margin-bottom:0}.header__menu>ul>li .submenu.col-3 .submenu-wrap{padding-right:10px;padding-left:0}.header__menu>ul>li .submenu.col-3 .submenu-wrap:before{content:none}.header__menu>ul>li .submenu.col-3 .submenu-wrap>.submenu-list{-webkit-box-pack:justify;-ms-flex-pack:justify;justify-content:space-between}.header__menu>ul>li .submenu.col-3 .submenu-wrap>.submenu-list>li{width:calc(33.333% - 8px);margin-bottom:13px}@media (max-width:1023px){.header__menu>ul>li .submenu.col-3 .submenu-wrap>.submenu-list>li{width:100%;margin-bottom:22px}}.header__menu>ul>li .submenu.col-3 .submenu-wrap>.submenu-list>li>ul>li:not(:last-of-type){margin-bottom:19px}@media (max-width:1023px){.header__menu>ul>li .submenu.col-3 .submenu-wrap>.submenu-list>li>ul>li:not(:last-of-type){margin-bottom:0}}@media (max-width:1023px){.header__menu>ul>li .submenu.col-3{padding:21px 0 0 !important;overflow:visible}.header__menu>ul>li .submenu.col-3 .submenu-item{-webkit-box-orient:horizontal;-webkit-box-direction:normal;-ms-flex-direction:row;flex-direction:row}.header__menu>ul>li .submenu.col-3 .submenu-item_icon{display:-webkit-box;display:-ms-flexbox;display:flex}.header__menu>ul>li .submenu.col-3 .submenu-item_info{text-align:left}.header__menu>ul>li .submenu.col-3 .submenu-item_info p{display:block}}@media (max-width:767px){.header__menu>ul>li .submenu.col-3 .sub-sub-menu{margin-left:-8px;margin-right:-8px}}@media (max-width:1199px){.header__menu>ul>li .submenu{width:960px}}@media (max-width:1023px){.header__menu>ul>li .submenu{display:none;border-bottom:0;margin-top:0;visibility:visible;position:relative;top:0;opacity:1;width:100%;-webkit-box-shadow:none;box-shadow:none;background:0 0;padding:35px 0 0;-webkit-transition:opacity .5s;transition:opacity .5s;-webkit-transform:translateY(0);transform:translateY(0);height:auto;max-height:-webkit-max-content;max-height:-moz-max-content;max-height:max-content}}@media (max-width:639px){.header__menu>ul>li .submenu{padding:25px 0 0;border-radius:0}}@media (max-width:400px){.header__menu>ul>li .submenu{padding:22px 0 0}}.header__menu>ul>li .submenu>span{text-transform:uppercase;font-weight:500;font-size:16px;line-height:24px;letter-spacing:.02em;color:#777;display:block;width:calc(100% - 64px);margin:0 auto;padding:32px 0 24px;border-bottom:1px solid rgba(255,255,255,.05);position:relative;z-index:1}@media (max-width:1199px){.header__menu>ul>li .submenu>span{font-size:15px}}@media (max-width:1023px){.header__menu>ul>li .submenu>span{display:none}}.header__menu>ul>li .submenu-wrap{width:calc(100% - 32px);padding:32px 32px 0;max-height:calc(100vh - 200px);overflow-x:hidden;overflow-y:auto;margin-bottom:10px;height:100%;position:relative}@media (max-width:1023px){.header__menu>ul>li .submenu-wrap{padding:0;max-height:-webkit-max-content;max-height:-moz-max-content;max-height:max-content;margin-bottom:0;width:100%;overflow:visible}}.header__menu>ul>li .submenu-wrap.with-scroll{margin-bottom:52px}@media (max-width:1023px){.header__menu>ul>li .submenu-wrap.with-scroll{margin-bottom:0}}.header__menu>ul>li .submenu-wrap:before{content:"";pointer-events:none;position:absolute;bottom:0;left:0;z-index:10;width:100%;height:90px;background:-webkit-gradient(linear,left top,left bottom,from(rgba(27,27,34,0)),color-stop(rgba(27,27,34,.7)),color-stop(rgba(27,27,34,.99)),to(#1b1b22));background:linear-gradient(to bottom,rgba(27,27,34,0),rgba(27,27,34,.7),rgba(27,27,34,.99),#1b1b22)}@media (max-width:1023px){.header__menu>ul>li .submenu-wrap:before{content:none}}@media (min-width:1024px){.header__menu>ul>li .submenu-wrap::-webkit-scrollbar{width:1px;height:4px}.header__menu>ul>li .submenu-wrap::-webkit-scrollbar-button{background:#fff;display:none}.header__menu>ul>li .submenu-wrap::-webkit-scrollbar-track{background-color:rgba(255,255,255,.05)}.header__menu>ul>li .submenu-wrap::-webkit-scrollbar-thumb{background-color:#8974ff;outline:none}}.header__menu>ul>li .submenu-list{-webkit-column-count:2;-moz-column-count:2;column-count:2;-webkit-column-gap:170px;-moz-column-gap:170px;column-gap:170px;position:relative;z-index:1}@media (max-width:1023px){.header__menu>ul>li .submenu-list{-webkit-column-count:1;-moz-column-count:1;column-count:1;-webkit-column-gap:0;-moz-column-gap:0;column-gap:0;overflow:visible}}@media (max-width:767px){.header__menu>ul>li .submenu-list{-webkit-column-count:1;-moz-column-count:1;column-count:1;-webkit-column-gap:0;-moz-column-gap:0;column-gap:0}}.header__menu>ul>li .submenu-list>li{display:inline-block;width:100%;margin-right:0;margin-bottom:32px;border-bottom:0}@media (max-width:1199px){.header__menu>ul>li .submenu-list>li{margin-bottom:24px}}@media (max-width:1023px){.header__menu>ul>li .submenu-list>li{text-align:center;margin-bottom:16px}}.header__menu>ul>li .submenu-item{width:100%;line-height:24px;color:#000;-webkit-box-align:start;-ms-flex-align:start;align-items:flex-start;-webkit-box-pack:justify;-ms-flex-pack:justify;justify-content:space-between}@media (max-width:1023px){.header__menu>ul>li .submenu-item{-webkit-box-orient:vertical;-webkit-box-direction:normal;-ms-flex-flow:column;flex-flow:column}}.header__menu>ul>li .submenu-item:before{content:none}.header__menu>ul>li .submenu-item_icon{-webkit-box-align:center;-ms-flex-align:center;align-items:center;-webkit-box-pack:center;-ms-flex-pack:center;justify-content:center;width:48px;min-width:48px;height:48px;border-radius:50%;position:relative;background:rgba(255,255,255,.08);-webkit-box-shadow:0 0 54px rgba(255,255,255,.04);box-shadow:0 0 54px rgba(255,255,255,.04)}@media (max-width:1023px){.header__menu>ul>li .submenu-item_icon{margin-bottom:15px;display:none}}.header__menu>ul>li .submenu-item_icon:before{content:"";position:absolute;width:100%;height:100%;border-radius:50%;border-top:1px dashed transparent;border-right:1px dashed transparent;border-left:1px dashed transparent;border-bottom:1px dashed transparent;left:0;top:0;-webkit-animation:spin 10s infinite linear;animation:spin 10s infinite linear;-webkit-transition:border .5s;transition:border .5s}@media (max-width:1023px){.header__menu>ul>li .submenu-item_icon:before{border-top:1px dashed #8974ff;border-right:1px dashed #8974ff;border-left:1px dashed #8974ff;border-bottom:1px dashed #8974ff}}@media (max-width:639px){.header__menu>ul>li .submenu-item_icon:before{border-top:.5px dashed #8974ff;border-right:.5px dashed #8974ff;border-left:.5px dashed #8974ff;border-bottom:.5px dashed #8974ff}}.header__menu>ul>li .submenu-item_icon img,.header__menu>ul>li .submenu-item_icon svg{max-width:20px;max-height:20px}.header__menu>ul>li .submenu-item_info{width:calc(100% - 72px)}@media (max-width:1023px){.header__menu>ul>li .submenu-item_info{width:100%}}.header__menu>ul>li .submenu-item_info span{font-weight:600;font-size:15px;line-height:22px;font-family:"Nunito Sans",sans-serif;color:#fff;text-transform:uppercase;margin-bottom:6px;display:block;-webkit-transition:color .5s;transition:color .5s}@media (max-width:639px){.header__menu>ul>li .submenu-item_info span{font-size:14px}}.header__menu>ul>li .submenu-item_info p{font-weight:400;font-size:14px;line-height:22px;color:#dbdbdb;font-family:"Nunito Sans",sans-serif}@media (max-width:1199px){.header__menu>ul>li .submenu-item_info p{font-size:12px;line-height:19px}}@media (max-width:1023px){.header__menu>ul>li .submenu-item_info p{display:none}}@media (max-width:400px){.header__menu>ul>li .submenu-item_info p{font-size:11px}}.header__menu>ul>li .submenu-item:hover{-webkit-transition-delay:1s;transition-delay:1s}.header__menu>ul>li .submenu-item:hover .submenu-item_icon:before{border-top:1px dashed #8974ff;border-right:1px dashed #8974ff;border-left:1px dashed #8974ff;border-bottom:1px dashed #8974ff}@media (max-width:639px){.header__menu>ul>li .submenu-item:hover .submenu-item_icon:before{border-top:.5px dashed #8974ff;border-right:.5px dashed #8974ff;border-left:.5px dashed #8974ff;border-bottom:.5px dashed #8974ff}}.header__menu>ul>li .submenu-item:hover .submenu-item_info span{color:#8974ff}.header__menu .header-mob-btn{display:none}@media (max-width:1023px){.header__menu .header-mob-btn{position:fixed;bottom:-100%;left:0;right:0;width:710px;height:100px;margin:0 auto;display:-webkit-box;display:-ms-flexbox;display:flex;-webkit-box-align:center;-ms-flex-align:center;align-items:center;-webkit-box-pack:center;-ms-flex-pack:center;justify-content:center;background:#0e0e0f;-webkit-transition:all 0s;transition:all 0s;z-index:1}}@media (max-width:1023px) and (max-width:767px){.header__menu .header-mob-btn{padding:0 40px;width:100%}}@media (max-width:1023px) and (max-width:639px){.header__menu .header-mob-btn{padding:0 30px}}@media (max-width:1023px) and (max-width:400px){.header__menu .header-mob-btn{padding:0 16px}}@media (max-width:1023px){.header__menu .header-mob-btn .header-btn{display:-webkit-box;display:-ms-flexbox;display:flex;margin-left:0;width:100%}}.header__switcher{position:absolute;right:0}.header__switcher .form-check .form-check-label{position:relative;padding-left:0;line-height:30px}.header__switcher .form-check .form-check-label input{display:block;position:absolute;top:0;right:0;bottom:0;left:0;width:0;height:0;margin:0;cursor:pointer;opacity:0}.header__switcher .form-check .form-check-label input:checked+span:after{content:"";margin-left:24px;-webkit-box-shadow:none;box-shadow:none}.header__switcher .form-check .form-check-label input:checked+span:before{background-color:#fff;border-color:#fff;-webkit-transition:background .3s ease-in-out,border-color .3s ease-in-out;transition:background .3s ease-in-out,border-color .3s ease-in-out}.header__switcher .form-check .form-check-label input+span{cursor:pointer;-webkit-user-select:none;-moz-user-select:none;-ms-user-select:none;user-select:none;height:26px;margin-left:64px;display:block}.header__switcher .form-check .form-check-label input+span:before{content:"";position:absolute;left:0;display:inline-block;height:26px;width:46px;background:rgba(64,77,99,.1);border:1px solid rgba(64,77,99,.2);-webkit-transition:background .3s ease-in-out,border-color .3s ease-in-out;transition:background .3s ease-in-out,border-color .3s ease-in-out;border-radius:15px}.header__switcher .form-check .form-check-label input+span:after{content:"";width:20px;height:20px;margin-top:4px;margin-left:4px;border-radius:50%;position:absolute;left:0;display:block;background:#00dbde;-webkit-transition:margin-left .3s ease-in-out,-webkit-box-shadow .3s ease-in-out;transition:margin-left .3s ease-in-out,box-shadow .3s ease-in-out,-webkit-box-shadow .3s ease-in-out;text-align:center;font-weight:700;-webkit-box-shadow:0 0 2px rgba(0,0,0,.2),0 0 5px rgba(0,0,0,.05);box-shadow:0 0 2px rgba(0,0,0,.2),0 0 5px rgba(0,0,0,.05)}.header .modal-close{position:absolute;top:10px;right:0;background:#0e0e0f;z-index:1;cursor:pointer;padding:20px;width:26px;height:26px;-webkit-transition:all .4s;transition:all .4s;opacity:0;visibility:hidden;-webkit-transform:translateY(-100px);transform:translateY(-100px)}@media (max-width:1199px){.header .modal-close{top:5px}}@media (max-width:767px){.header .modal-close{right:40px;top:3px}}@media (max-width:639px){.header .modal-close{right:30px}}@media (max-width:400px){.header .modal-close{width:22px;height:22px;padding:15px;top:7px;right:15px}}.header .modal-close:after,.header .modal-close:before{content:"";position:absolute;border-radius:5px;height:3px;width:60%;top:18px;left:9px;background:#fff;-webkit-transition:all .5s;transition:all .5s}@media (max-width:400px){.header .modal-close:after,.header .modal-close:before{top:13px;left:7px}}.header .modal-close:before{-webkit-transform:rotate(45deg);transform:rotate(45deg)}.header .modal-close:after{-webkit-transform:rotate(-45deg);transform:rotate(-45deg)}.header .modal-close:hover{opacity:1}.header .modal-close:hover:before{-webkit-transform:rotate(-45deg);transform:rotate(-45deg)}.header .modal-close:hover:after{-webkit-transform:rotate(45deg);transform:rotate(45deg)}.header .burger-menu{width:34px;height:22px;position:absolute;top:50%;margin-top:-11px;right:0;cursor:pointer;display:none}@media (max-width:1023px){.header .burger-menu{display:block}}@media (max-width:767px){.header .burger-menu{right:40px}}@media (max-width:639px){.header .burger-menu{right:30px}}@media (max-width:400px){.header .burger-menu{width:26px;right:16px}}.header .burger-menu span{position:absolute;top:10px;left:0;right:0;margin:0 auto;border-radius:5px;height:2px;background-color:#fff;width:100%;-webkit-transition:all .4s ease-in-out;transition:all .4s ease-in-out}.header .burger-menu:before,.header .burger-menu:after{content:"";position:absolute;width:100%;margin:0 auto;height:2px;border-radius:5px;background-color:#fff;-webkit-transform:rotate(0);transform:rotate(0);-webkit-transition:all .4s ease-in-out;transition:all .4s ease-in-out}.header .burger-menu:before{top:0;right:0}.header .burger-menu:after{bottom:0;left:0}.header .burger-menu.open span{width:0;-webkit-transform:rotate(360deg) translateY(20px);transform:rotate(360deg) translateY(20px)}.header .burger-menu.open:before{width:80%;-webkit-transform:rotate(45deg);transform:rotate(45deg);top:10px;right:1px}@media (max-width:400px){.header .burger-menu.open:before{width:100%;right:-3px}}.header .burger-menu.open:after{width:80%;bottom:10px;left:6px;-webkit-transform:rotate(-45deg);transform:rotate(-45deg)}@media (max-width:400px){.header .burger-menu.open:after{width:100%;left:3px}}body.menu-open{height:100%;overflow:hidden;width:100%;position:fixed}@media (max-width:1023px){body.menu-open .header{height:100vh;background:#0e0e0f}body.menu-open .header .header-mob-btn{-webkit-transition:all .4s .2s;transition:all .4s .2s;bottom:calc(var(--vh-window) - var(--vh-window))}body.menu-open .header__menu{background:#0e0e0f;top:67px;position:fixed;opacity:1;height:calc(100vh - 67px);visibility:visible;-webkit-transition:all .4s;transition:all .4s}body.menu-open .header__menu:before{-webkit-transition-delay:.4s;transition-delay:.4s;-webkit-transition-duration:.4s;transition-duration:.4s;-webkit-transition-property:opacity;transition-property:opacity;opacity:.3}body.menu-open .header__menu:after{-webkit-transition-delay:.6s;transition-delay:.6s;-webkit-transition-duration:.4s;transition-duration:.4s;-webkit-transition-property:opacity;transition-property:opacity;opacity:.2}}@media (max-width:1023px) and (max-height:767px){body.menu-open .header__menu>ul{height:100%}}@media (max-width:1023px){body.menu-open .button-fb{display:none;z-index:116;-webkit-animation:static .5s linear;animation:static .5s linear;right:50%;margin-right:-60px}}.alert-landscape{display:none;position:fixed;left:0;top:0;width:100%;height:100%;z-index:100;background-color:#0e0e0f}.alert-landscape .phone{height:50px;width:100px;border:3px solid #fff;border-radius:10px;-webkit-animation:rotatePhone 1.5s ease-in-out infinite alternate;animation:rotatePhone 1.5s ease-in-out infinite alternate}.alert-landscape .message{color:#fff;margin-top:40px;font-size:14px;font-weight:700;text-transform:uppercase}@media only screen and (max-device-width:1023px) and (orientation:landscape){body.menu-open .alert-landscape{display:-webkit-box;display:-ms-flexbox;display:flex;-webkit-box-align:center;-ms-flex-align:center;align-items:center;-webkit-box-pack:center;-ms-flex-pack:center;justify-content:center;-webkit-box-orient:vertical;-webkit-box-direction:normal;-ms-flex-flow:column;flex-flow:column}}@-webkit-keyframes rotatePhone{0%{-webkit-transform:rotate(0deg);transform:rotate(0deg)}50%{-webkit-transform:rotate(-90deg);transform:rotate(-90deg)}100%{-webkit-transform:rotate(-90deg);transform:rotate(-90deg)}}@keyframes rotatePhone{0%{-webkit-transform:rotate(0deg);transform:rotate(0deg)}50%{-webkit-transform:rotate(-90deg);transform:rotate(-90deg)}100%{-webkit-transform:rotate(-90deg);transform:rotate(-90deg)}}@-webkit-keyframes fixed{0%{opacity:0;-webkit-transform:translateY(-100px);transform:translateY(-100px)}100%{opacity:1;-webkit-transform:translateY(0);transform:translateY(0)}}@keyframes fixed{0%{opacity:0;-webkit-transform:translateY(-100px);transform:translateY(-100px)}100%{opacity:1;-webkit-transform:translateY(0);transform:translateY(0)}}@-webkit-keyframes static{0%{opacity:0;-webkit-transform:translateY(30px);transform:translateY(30px)}100%{opacity:1;-webkit-transform:translateY(0);transform:translateY(0)}}@keyframes static{0%{opacity:0;-webkit-transform:translateY(30px);transform:translateY(30px)}100%{opacity:1;-webkit-transform:translateY(0);transform:translateY(0)}}@-webkit-keyframes menuMob{from{overflow:hidden;opacity:0;-webkit-transform:translateY(-100%);transform:translateY(-100%)}to{height:100%;opacity:1;-webkit-transform:translateY(0);transform:translateY(0);overflow:hidden}}@keyframes menuMob{from{overflow:hidden;opacity:0;-webkit-transform:translateY(-100%);transform:translateY(-100%)}to{height:100%;opacity:1;-webkit-transform:translateY(0);transform:translateY(0);overflow:hidden}}@-webkit-keyframes menuUL{from{-webkit-transform:translateY(0);transform:translateY(0);opacity:0}to{-webkit-transform:translateY(-100%);transform:translateY(-100%)}}@keyframes menuUL{from{-webkit-transform:translateY(0);transform:translateY(0);opacity:0}to{-webkit-transform:translateY(-100%);transform:translateY(-100%)}}@-webkit-keyframes spin{100%{-webkit-transform:rotate(1turn);transform:rotate(1turn)}}@keyframes spin{100%{-webkit-transform:rotate(1turn);transform:rotate(1turn)}}.banner__content-buttons_head{display:-webkit-box;display:-ms-flexbox;display:flex;-webkit-box-align:center;-ms-flex-align:center;align-items:center;margin-bottom:24px}.banner__content-buttons_head .button[data-target=modalTags]{display:none}@media (max-width:1023px){.banner__content-buttons_head .button[data-target=modalTags]{display:-webkit-inline-box;display:-ms-inline-flexbox;display:inline-flex;height:40px;border-radius:10px}.banner__content-buttons_head .button[data-target=modalTags] svg{margin-right:9px;-webkit-transform:translateY(-1px);transform:translateY(-1px)}.banner__content-buttons_head .apply-tags,.banner__content-buttons_head .clear-tags{display:none}}.banner__content-buttons .button-input{position:relative;margin:0 8px;font-weight:600;font-size:16px;cursor:pointer;height:38px;padding:0 18px;border:0}.banner__content-buttons .button-input span{font-size:inherit;font-weight:inherit}.banner__content-buttons .button-input.clear-tags{color:#6d57eb;background:0 0;border:1px solid #6d57eb}.banner__content-buttons .button-input.clear-tags img{margin-right:10px}.filter-tags{display:-webkit-box;display:-ms-flexbox;display:flex;-webkit-box-align:center;-ms-flex-align:center;align-items:center}@media (max-width:1023px){.filter-tags{display:none}}.filter-tags_item{position:relative;z-index:1}.filter-tags_item .filter-tags_wrap{opacity:0;pointer-events:none}.filter-tags_item.open .filter-tags_name{border-color:#8974ff;background:#171522}.filter-tags_item.open .filter-tags_wrap{opacity:1;pointer-events:auto}.filter-tags_item.open .filter-tags_dropdown{opacity:1;pointer-events:auto}@media (min-width:1023px){.filter-tags_item:hover .filter-tags_name{border-color:#8974ff;background:#171522}.filter-tags_item:hover .filter-tags_wrap{opacity:1;pointer-events:auto}.filter-tags_item:hover .filter-tags_dropdown{opacity:1;pointer-events:auto}}.filter-tags_name{color:#8974ff;font-weight:800;font-size:16px;text-align:center;text-transform:uppercase;cursor:pointer;-webkit-transition:all .4s;transition:all .4s;border:1px solid transparent;border-radius:5px;padding:16px 24px;margin-bottom:8px}@media (max-width:1199px){.filter-tags_name{padding:16px 12px}}.filter-tags_name img{width:auto;height:auto;margin-left:20px}@media (min-width:1199px){.filter-tags_name img{margin-left:12px}}.filter-tags_dropdown{background:#171522;border:1px solid #8974ff;-webkit-box-shadow:0px 20px 23px rgba(0,0,0,.6);box-shadow:0px 20px 23px rgba(0,0,0,.6);border-radius:15px;padding:32px;padding-right:20px;-webkit-transition:all .4s;transition:all .4s;opacity:0;pointer-events:none;top:100%;left:0;position:absolute}.filter-tags_dropdown>div{max-height:180px;overflow-y:auto;overflow-x:hidden;padding-right:12px;position:relative}.filter-tags_dropdown>div::-webkit-scrollbar-thumb{background-color:#6d57eb;outline:none}.filter-tags_dropdown>div::-webkit-scrollbar{background-color:hsla(0,0%,100%,.05);width:2px}.filter-tags .custom-checkbox{display:block;cursor:pointer;white-space:nowrap}.filter-tags .custom-checkbox:not(:last-of-type){margin-bottom:19px}.filter-tags .custom-checkbox span{font-weight:600;font-size:14px;color:#fff}.custom-checkbox>input{position:absolute;z-index:-1;opacity:0}.custom-checkbox>span{display:-webkit-inline-box;display:-ms-inline-flexbox;display:inline-flex;-webkit-box-align:center;-ms-flex-align:center;align-items:center;-webkit-user-select:none;-moz-user-select:none;-ms-user-select:none;user-select:none}.custom-checkbox>span:before{content:"";display:inline-block;width:18px;height:18px;-ms-flex-negative:0;flex-shrink:0;-webkit-box-flex:0;-ms-flex-positive:0;flex-grow:0;border:1px solid #fff;margin-right:15px;background-repeat:no-repeat;background-position:center center;background-size:10px;-webkit-transition:all .4s;transition:all .4s}.custom-checkbox>input:not(:disabled):active+span:before{background-color:#b3d7ff;border-color:#b3d7ff}.custom-checkbox>input:focus:not(:checked)+span:before{border-color:#80bdff}.custom-checkbox>input:not(:disabled):not(:checked)+span:hover:before{border-color:#00dbde}.custom-checkbox>input:checked+span:before{border-color:transparent;background-color:#8974ff;background-image:url(//eventyr.pro/wp-content/themes/eventyr/assets/styles/css/../../../assets/img/icon/check.svg)}.custom-checkbox>input:disabled+span:before{background-color:#e9ecef}.featured-project_frame{display:none}@media (max-width:1023px){.menu-open .header__menu>ul{padding-bottom:320px}}@media (max-width:1023px) and (orientation:landscape){.menu-open .header__menu>ul{padding-bottom:230px}}.banner.banner--metaverse .banner__content:after{display:none}.header__menu>ul>li.disable_hover:hover .submenu{display:none}.portfolio-game_genre .item{border-radius:10px;background:rgba(196,196,196,.15);transition:color .5s,background .5s}.portfolio-game_genre .item:hover{color:#00dbde;background:rgba(196,196,196,.4)}.featured-project .swiper-slide:before{content:none}.pagination ul li .page-numbers{display:none}.pagination ul li,.pagination ul li .page-numbers.next,.pagination ul li .page-numbers.prev,.pagination ul li .page-numbers.current,.pagination ul li.last_page .page-numbers{display:inline-block}.menu-hidden.menu-item{pointer-events:none;opacity:.6}.pagination ul li a{padding:0 10px;margin:0}.pagination ul li span{font-weight:400;font-size:16px;line-height:18px;color:#b6b6b7;-webkit-transition:color .5s;transition:color .5s;padding:0 10px;margin:0;position:relative}.pagination ul li span.current:before{content:'/';position:absolute;right:-3px;top:0;color:#b6b6b7;font-size:16px;line-height:18px}.pagination ul a.next,.pagination ul a.prev{display:inline-block;background-position:center;background-repeat:no-repeat}.pagination ul a.next{background-image:url(//eventyr.pro/wp-content/themes/eventyr/assets/styles/css/../../img/icon/slider-right-white.svg)}.pagination ul a.prev{background-image:url(//eventyr.pro/wp-content/themes/eventyr/assets/styles/css/../../img/icon/slider-left-white.svg)}.pagination ul a.next span,.pagination ul a.prev span{width:23px;height:11px;display:inline-block}.pagination ul li span.dots{display:none}h3 a{color:inherit}.no-results.not-found{color:#fff;padding-bottom:119px}.bg-white .wpcf7-form.sent .wpcf7-response-output,.bg-white .wpcf7-form.invalid .wpcf7-response-output{color:#000}.pagination-vacancy{margin-top:50px}.pagination-vacancy .prev.page-numbers.none,.pagination-vacancy .next.page-numbers.none{display:none}.vacancies__filter-head{position:relative;z-index:2}.vacancies__filter-content .filter-card__info-text{display:flex;align-items:center}.vacancies__filter-content .filter-card__info-text svg{margin-right:13px}.title-no-vac{font-weight:800;font-size:30px;line-height:90%;color:#fff;-webkit-transition:color .5s;transition:color .5s;text-transform:uppercase;text-align:left;width:100%;margin-top:70px}#wp-admin-bar-create_api_vacancy{display:none}.single-material .rank-math-breadcrumb p>a+span+a{pointer-events:none}.single-material .rank-math-breadcrumb p>a+span+a:before,.single-material .rank-math-breadcrumb p>a+span+a+span,.single-material .rank-math-breadcrumb p>a+span+a+span+span{display:none}.s-material__image img{width:100%;height:100%}.s-material__content-link,.s-material .container{display:-webkit-box;display:-ms-flexbox;display:flex}.s-material__content-link a{display:-ms-inline-flexbox;display:-webkit-inline-box;display:inline-flex}.our-clients_name{max-width:180px}@media (max-width:639px){.our-clients_name{max-width:100%}}.s-material{width:100%;min-height:620px;position:relative;padding-bottom:180px}@media (max-width:1199px){.s-material{min-height:560px;padding-bottom:140px}}@media (max-width:1023px){.s-material{min-height:520px;padding-bottom:120px}}.s-material:before{content:'';position:absolute;right:0;top:50%;margin-top:-250px;width:100%;height:503px;background-image:url(//eventyr.pro/wp-content/themes/eventyr/assets/styles/css/../../img/banner-square.png);animation:animatedBackground 1000s linear infinite;-webkit-animation:animatedBackground 1000s linear infinite;-webkit-backface-visibility:hidden !important;backface-visibility:hidden !important}@media (max-width:1199px){.s-material:before{height:440px;margin-top:-220px}}.s-material:after{content:'';position:absolute;left:0;top:0;width:100%;height:100%;background:-webkit-gradient(linear,right top,left top,from(rgba(14,14,15,0)),color-stop(rgba(14,14,15,.6)),color-stop(rgba(14,14,15,.99)),to(#0e0e0f));background:linear-gradient(to left,rgba(14,14,15,0),rgba(14,14,15,.6),rgba(14,14,15,.99),#0e0e0f);-webkit-backface-visibility:hidden !important;backface-visibility:hidden !important}.s-material .square{display:inline-block;position:relative}.s-material .square .individual-square{position:absolute;border-radius:0;bottom:10px;background-color:#fff;-webkit-box-shadow:0 0 2px #ccc;box-shadow:0 0 2px #ccc;z-index:-1;-webkit-animation:opacity .5s linear;animation:opacity .5s linear;-webkit-backface-visibility:hidden !important;backface-visibility:hidden !important}.s-material .container{position:relative;height:100%;background:inherit;-webkit-backface-visibility:hidden !important;backface-visibility:hidden !important}@media (max-width:639px){.s-material .container{-webkit-box-align:start;-ms-flex-align:start;align-items:flex-start}}.s-material__content{position:relative;z-index:2;margin-top:170px;-webkit-backface-visibility:hidden !important;backface-visibility:hidden !important;width:600px}@media (max-width:1199px){.s-material__content{width:550px}}@media (max-width:1023px){.s-material__content{width:100%}}@media (max-width:639px){.s-material__content{margin-top:100px}}.s-material__content:before{content:'';position:absolute;width:630px;height:346px;background-color:#8974ff;border-radius:50%;left:-122px;bottom:25%;-webkit-transform:rotate(16deg);transform:rotate(16deg);opacity:.28;-webkit-box-shadow:inset 0 0 4000px 4000px rgba(137,116,255,.5);box-shadow:inset 0 0 4000px 4000px rgba(137,116,255,.5);-webkit-filter:blur(80px);filter:blur(80px);-webkit-transition:none;transition:none;-webkit-backface-visibility:hidden !important;backface-visibility:hidden !important}@media (max-width:1199px){.s-material__content:before{width:560px;height:307px}}@media (max-width:639px){.s-material__content:before{bottom:-50px}}.s-material__content-title{position:relative;z-index:1;font-weight:900;font-size:60px;line-height:66px;letter-spacing:.03em;text-transform:uppercase;color:#fff;margin-bottom:25px;-webkit-backface-visibility:hidden !important;backface-visibility:hidden !important}@media (max-width:1359px){.s-material__content-title{font-size:54px;line-height:62px}}@media (max-width:1199px){.s-material__content-title{font-size:48px;line-height:56px}}@media (max-width:639px){.s-material__content-title{font-size:44px;line-height:54px;width:100%}}@media (max-width:400px){.s-material__content-title{font-size:40px;line-height:50px;width:270px}}.s-material__content-text{font-weight:400;font-size:16px;line-height:27px;color:#fff;position:relative;z-index:1;width:660px}@media (max-width:1199px){.s-material__content-text{font-size:15px;width:560px}}@media (max-width:767px){.s-material__content-text{width:80%}.s-material__content-text br{display:none}}@media (max-width:639px){.s-material__content-text{font-size:14px;line-height:20px;width:100%}}.s-material__content-text span{font-weight:300;color:#00dbde}.s-material__content-link{margin-top:32px;-webkit-box-align:center;-ms-flex-align:center;align-items:center;position:relative;z-index:2}.s-material__content-link a{-webkit-box-align:center;-ms-flex-align:center;align-items:center;-webkit-box-pack:center;-ms-flex-pack:center;justify-content:center;color:#8974ff;margin-right:24px;font-weight:900;font-size:20px;line-height:22px;text-transform:uppercase;-webkit-transition:color .5s;transition:color .5s}@media (max-width:1023px){.s-material__content-link a{font-size:18px}}@media (max-width:639px){.s-material__content-link a{font-size:16px}}.s-material__content-link a:hover{color:#00dbde}.s-material__bg{position:absolute;left:0;top:0;width:100%;height:100%;overflow:hidden}.s-material__image{position:absolute;top:50%;right:calc((100% - 1130px)/2);width:422px;height:435px;margin-top:-217px;z-index:1;background:inherit}@media (max-width:1199px){.s-material__image{width:370px;height:380px;margin-top:-190px;right:calc((100% - 1130px)/2 + 80px)}}@media (max-width:1023px){.s-material__image{right:calc((100% - 1030px)/2 + 80px);opacity:.4}}@media (max-width:639px){.s-material__image{right:calc((100% - 710px)/2 + 20px);width:400px;height:405px;margin-top:-220px}}.s-material__image:before{content:'';position:absolute;width:642px;height:346px;background-color:#00dbde;border-radius:50%;left:-116px;bottom:35px;-webkit-transform:rotate(36deg);transform:rotate(36deg);opacity:.24;-webkit-box-shadow:inset 0 0 4000px 4000px rgba(14,15,16,.5);box-shadow:inset 0 0 4000px 4000px rgba(14,15,16,.5);-webkit-filter:blur(36px);filter:blur(36px);-webkit-backface-visibility:hidden !important;backface-visibility:hidden !important}@media (max-width:1199px){.s-material__image:before{width:560px;height:307px;bottom:32px;left:-87px}}.s-material__image.rotate-img img{-webkit-animation:rotateNew 1000s linear infinite;animation:rotateNew 1000s linear infinite}@-webkit-keyframes animatedBackground{from{background-position:0 100%}to{background-position:10000px 100%}}@keyframes animatedBackground{from{background-position:0 100%}to{background-position:10000px 100%}}@media (max-width:1023px){@-webkit-keyframes animatedBackground{from{background-position:0 100%}to{background-position:10000px 100%}}@keyframes animatedBackground{from{background-position:0 100%}to{background-position:10000px 100%}}}@-webkit-keyframes rotateNew{0%{-webkit-transform:rotate(0) rotate3d(2,3,0,0deg);transform:rotate(0) rotate3d(2,3,0,0deg)}50%{-webkit-transform:rotate(3000deg) rotate3d(2,3,-10,8000deg);transform:rotate(3000deg) rotate3d(2,3,-10,8000deg)}100%{-webkit-transform:rotate(3000deg) rotate3d(2,3,-5,0deg);transform:rotate(3000deg) rotate3d(2,3,-5,0deg)}}@keyframes rotateNew{0%{-webkit-transform:rotate(0) rotate3d(2,3,0,0deg);transform:rotate(0) rotate3d(2,3,0,0deg)}50%{-webkit-transform:rotate(3000deg) rotate3d(2,3,-10,8000deg);transform:rotate(3000deg) rotate3d(2,3,-10,8000deg)}100%{-webkit-transform:rotate(3000deg) rotate3d(2,3,-5,0deg);transform:rotate(3000deg) rotate3d(2,3,-5,0deg)}}@media (max-width:1023px){.banner__content-buttons .button{-webkit-tap-highlight-color:rgba(255,255,255,0)}.modal__tags:before,.modal__tags:after{display:none}.modal#modalTags:before{content:'';background:url(//eventyr.pro/wp-content/themes/eventyr/assets/styles/css/../../img/mob-menu-bg.svg) no-repeat center/cover;position:fixed;left:0;top:88px;right:0;bottom:0;display:block;pointer-events:none;width:100%;background-position:top;opacity:.6}}@keyframes bannerMobBg{from{right:0}to{right:-100%}}.banner-mob-bg:after{transform:translateX(-100%)}.requirements:after{pointer-events:none}.requirements>.container{position:relative;z-index:1}.button-fb.btn-modal{fill:#fff}.button-fb.btn-modal:not(:hover){mix-blend-mode:exclusion}.button-fb svg path,.button-fb.btn-modal text{transition:fill 0s}.button-fb:hover svg path,.button-fb.btn-modal:hover text{transition:fill .1s}#article-body__menu{mix-blend-mode:difference;isolation:isolate;transform:translate3d(0,0,0)}#article-body__menu .article-body__menu-list li.active{opacity:0}#article-body__menu .article-body__menu-share .menu-text{opacity:0}#article-body__menu .article-body__menu-list li,#article-body__menu .article-body__menu-list li a{transition:all 0s !important}.page-blog .article-body__menu.clone-menu .article-body__menu-caption,.page-blog .article-body__menu.clone-menu .article-body__menu-share a,.page-blog .article-body__menu.clone-menu .article-body__menu-list li{opacity:0}.page-blog .article-body__menu.clone-menu .article-body__menu-list li,.page-blog .article-body__menu.clone-menu .article-body__menu-list li a{transition:all 0s !important}.page-blog .article-body__menu.clone-menu .article-body__menu-list li.active{opacity:1}.page-blog .article-body__menu.clone-menu{z-index:2;display:block}@media (max-width:1023px){.page-blog .article-body__menu.clone-menu{display:none}#article-body__menu .article-body__menu-share .menu-text{opacity:1}#article-body__menu .article-body__menu-share{justify-content:flex-start}}@media (max-width:639px){.s-sigma__icons{overflow-y:hidden;overflow-x:auto}}@media (max-width:767px){.location__map{overflow-y:hidden}.featured-project_frame{display:none}}@media (max-width:639px){.location__slider .swiper-slide__info:hover:before{display:none}}form .wpcf7-response-output{border:none}.wpcf7-response-output{border:none}.wpcf7 .wpcf7-form .wpcf7-response-output{border:none}.page-id-1084 .banner__scroll-link{background-color:#8974ff;padding:0 36px;border-radius:30px;height:44px;display:flex;align-items:center;justify-content:center;transition:all .4s;overflow:hidden;z-index:3}.page-id-1084 .banner__scroll-link:before{content:'';position:absolute;top:0;left:0;opacity:0;z-index:2;width:80%;height:100%;background:linear-gradient(to right,rgba(255,255,255,0) 0%,rgba(255,255,255,.8) 100%);-webkit-transform:skewX(-40deg);transform:skewX(-40deg)}.page-id-1084 .banner__scroll-link span{color:#fff}.page-id-1084 .banner__scroll-link span:after{content:'';background-image:url(//eventyr.pro/wp-content/themes/eventyr/assets/styles/css/../../img/icon/slider-right-white.svg);background-repeat:no-repeat;width:20px;display:inline-block;height:10px;background-size:18px;margin-left:12px;margin-bottom:-1px;transition:transform .5s}.page-id-1084 .banner__scroll-link:hover span:after{transform:translateX(5px)}.page-id-1084 .banner__scroll-link .icon-scroll{display:none}.page-id-1084 .banner__scroll-link:hover{-webkit-box-shadow:0 0 8px #8974ff;box-shadow:0 0 8px #8974ff}.page-id-1084 .banner__scroll-link:hover:before{-webkit-animation-name:shine;animation-name:shine;-webkit-animation-duration:1.2s;animation-duration:1.2s;-webkit-animation-delay:0s;animation-delay:0s}.about .about-slider .swiper-slide,.page-portfolio .portfolio__card-block-image{border-radius:32px;overflow:hidden}@media (max-width:639px){.about .about-slider .swiper-slide,.page-portfolio .portfolio__card-block-image{border-radius:10px}.page-id-1084 .banner__scroll-link{bottom:10px}}.modal__wrap{min-height:calc(100% - 1.75rem*2)}.page-portfolio .portfolio__card-block.popup-card .card-info{padding:140px 0 0}.page-portfolio .portfolio__card-block.popup-card .card-info-gallery{padding-bottom:40px}.modal__content .modal__body form{padding-bottom:0}.page-portfolio .portfolio__case.bg-white .portfolio__case-content-text p,.page-portfolio .portfolio__card-block-content p{color:#000}.page-portfolio .portfolio__card-block:nth-last-child(1) p,.page-portfolio .portfolio__card-block:nth-last-child(2) p{color:#fff}@media (min-width:1024px){.services__accordion .accordion-content-top{margin-bottom:29px}}@media (max-width:1023px){.page-portfolio .portfolio__card-block:nth-last-child(2) p{color:#000}}.s-project__slider .swiper-slide-text p,.f-project__slider .swiper-slide-text p,.testimonials-slider .swiper-slide-text p{color:inherit}.posts-game{color:#fff;margin:80px 0}.posts-game .content{margin-top:-39px;padding-top:105px}.posts-game_item{margin-bottom:15px;color:#fff;display:block}.posts-game_img{width:100%;display:block;height:222px;position:relative;overflow:hidden;margin-bottom:28px}.posts-game_img img{width:100%;height:100%;display:block;-o-object-fit:cover;object-fit:cover;-webkit-transition:-webkit-transform .5s;transition:-webkit-transform .5s;-o-transition:transform .5s;transition:transform .5s;transition:transform .5s,-webkit-transform .5s}.posts-game_info{font-size:14px;color:#b6b6b7}.posts-game_info li{display:-webkit-inline-box;display:-ms-inline-flexbox;display:inline-flex;-webkit-box-align:center;-ms-flex-align:center;align-items:center}.posts-game_info li:not(:last-of-type):after{content:'';display:inline-block;width:5px;height:5px;border-radius:50%;background:#b6b6b7;margin:0 3px 0 7px}.posts-game_tags{display:-webkit-box;display:-ms-flexbox;display:flex;font-size:14px;position:absolute;top:0;left:0;right:0;padding:16px 14px;-ms-flex-wrap:wrap;flex-wrap:wrap}.posts-game_tags{padding:6px 14px}.blog-card__image-tag{left:0;padding:14px 24px;bottom:0}.posts-game_tags .item{line-height:1.1px;background:rgba(0,0,0,.39);padding:15px 24px;border-radius:10px;margin-right:6px;margin-bottom:6px;color:#fff}.posts-game_tags .item:hover{color:#00dbde}.posts-game_title{font-size:20px;font-weight:800;text-transform:uppercase;line-height:130%;margin-top:21px}.posts-game .swiper-buttons{position:absolute;top:0;right:-20px;min-width:162px;height:34px}.posts-game .swiper-buttons .swiper-pagination{color:#fff}.posts-game .swiper-button-prev{background-image:url(//eventyr.pro/wp-content/themes/eventyr/assets/styles/css/../../img/icon/slider-left-white.svg);top:43%}.posts-game .swiper-button-next{background-image:url(//eventyr.pro/wp-content/themes/eventyr/assets/styles/css/../../img/icon/slider-right-white.svg);top:43%}.posts-game .swiper-pagination-custom .current-page.page-active{color:#fff}.our-services .contact>img{display:none !important}@media (max-width:639px){.info-card__content-text,.s-values__head-text,.s-sigma__content p,.banner__content-text{font-size:16px;line-height:24px}.info-card__content-numb{font-size:18px}.s-sigma__head{margin-bottom:7px}.info-card__content-title{font-size:20px}}@media (max-width:400px){.history__timeline-year{font-size:32px}.history__timeline-content .page-title{font-size:40px}.history__timeline-content a{width:100%;display:block}.history__timeline-content .button{width:100%}.history__timeline-content p{font-size:16px;line-height:24px}.contact__content .page-title{font-size:48px}.contact__content-text{font-size:16px}}.header .burger-menu{margin-top:-7px}@media (max-width:767px){.header .burger-menu{margin-top:-12px}}@media (max-width:638px){.header__logo{width:131px;transform:translateY(5px)}.header .burger-menu{margin-top:-3px}}.footer__sidebar-logo:nth-of-type(1){width:197px}@media (max-width:1023px){.footer__sidebar-logo:nth-of-type(1){width:131px}}.submenu.col-4 .submenu-item_icon{margin-right:24px;display:flex !important}.page-template-portfolio-page .banner__content-text{max-width:550px}@-webkit-keyframes jello{from,11.1%,to{-webkit-transform:translate3d(0,0,0);transform:translate3d(0,0,0)}22.2%{-webkit-transform:skewX(-12.5deg) skewY(-12.5deg);transform:skewX(-12.5deg) skewY(-12.5deg)}33.3%{-webkit-transform:skewX(6.25deg) skewY(6.25deg);transform:skewX(6.25deg) skewY(6.25deg)}44.4%{-webkit-transform:skewX(-3.125deg) skewY(-3.125deg);transform:skewX(-3.125deg) skewY(-3.125deg)}55.5%{-webkit-transform:skewX(1.5625deg) skewY(1.5625deg);transform:skewX(1.5625deg) skewY(1.5625deg)}66.6%{-webkit-transform:skewX(-.78125deg) skewY(-.78125deg);transform:skewX(-.78125deg) skewY(-.78125deg)}77.7%{-webkit-transform:skewX(.390625deg) skewY(.390625deg);transform:skewX(.390625deg) skewY(.390625deg)}88.8%{-webkit-transform:skewX(-.1953125deg) skewY(-.1953125deg);transform:skewX(-.1953125deg) skewY(-.1953125deg)}}@keyframes jello{from,11.1%,to{-webkit-transform:translate3d(0,0,0);transform:translate3d(0,0,0)}22.2%{-webkit-transform:skewX(-12.5deg) skewY(-12.5deg);transform:skewX(-12.5deg) skewY(-12.5deg)}33.3%{-webkit-transform:skewX(6.25deg) skewY(6.25deg);transform:skewX(6.25deg) skewY(6.25deg)}44.4%{-webkit-transform:skewX(-3.125deg) skewY(-3.125deg);transform:skewX(-3.125deg) skewY(-3.125deg)}55.5%{-webkit-transform:skewX(1.5625deg) skewY(1.5625deg);transform:skewX(1.5625deg) skewY(1.5625deg)}66.6%{-webkit-transform:skewX(-.78125deg) skewY(-.78125deg);transform:skewX(-.78125deg) skewY(-.78125deg)}77.7%{-webkit-transform:skewX(.390625deg) skewY(.390625deg);transform:skewX(.390625deg) skewY(.390625deg)}88.8%{-webkit-transform:skewX(-.1953125deg) skewY(-.1953125deg);transform:skewX(-.1953125deg) skewY(-.1953125deg)}}@-webkit-keyframes rubberBand{from{-webkit-transform:scale3d(1,1,1);transform:scale3d(1,1,1)}30%{-webkit-transform:scale3d(1.25,.75,1);transform:scale3d(1.25,.75,1)}40%{-webkit-transform:scale3d(.75,1.25,1);transform:scale3d(.75,1.25,1)}50%{-webkit-transform:scale3d(1.15,.85,1);transform:scale3d(1.15,.85,1)}65%{-webkit-transform:scale3d(.95,1.05,1);transform:scale3d(.95,1.05,1)}75%{-webkit-transform:scale3d(1.05,.95,1);transform:scale3d(1.05,.95,1)}to{-webkit-transform:scale3d(1,1,1);transform:scale3d(1,1,1)}}@keyframes rubberBand{from{-webkit-transform:scale3d(1,1,1);transform:scale3d(1,1,1)}30%{-webkit-transform:scale3d(1.25,.75,1);transform:scale3d(1.25,.75,1)}40%{-webkit-transform:scale3d(.75,1.25,1);transform:scale3d(.75,1.25,1)}50%{-webkit-transform:scale3d(1.15,.85,1);transform:scale3d(1.15,.85,1)}65%{-webkit-transform:scale3d(.95,1.05,1);transform:scale3d(.95,1.05,1)}75%{-webkit-transform:scale3d(1.05,.95,1);transform:scale3d(1.05,.95,1)}to{-webkit-transform:scale3d(1,1,1);transform:scale3d(1,1,1)}}.btn-animate{-webkit-animation:rubberBand .65s;animation:rubberBand .65s}#hubspot-messages-iframe-container iframe{margin-bottom:60px !important}@media (max-width:1023px){#hubspot-messages-iframe-container iframe{margin-bottom:80px !important;max-height:calc(100vh - 80px)}}@media (max-width:1023px) and (max-height:750px){#hubspot-messages-iframe-container iframe{margin-bottom:10px !important}}@media (min-width:1024px) and (max-height:750px){#hubspot-messages-iframe-container iframe{margin-bottom:10px !important}}.awards{color:#fff}.awards .awards_wrap{display:-webkit-box;display:-ms-flexbox;display:flex;-ms-flex-wrap:wrap;flex-wrap:wrap;align-items:center;text-align:center;margin-left:-16px;margin-right:-16px;margin-top:30px}.awards .container{border-top:1px solid #2c2c2c;border-bottom:1px solid #2c2c2c;padding-top:110px;padding-bottom:88px}.awards .awards_item img{width:auto;max-width:100%;height:auto;display:inline-block}.awards .awards_item{width:calc(16.666% - 32px);margin:16px}@media (max-width:1023px){.awards .awards_item{width:calc(33.333% - 32px)}}@media (max-width:460px){.awards .container{padding-top:24px;padding-bottom:45px;border-bottom:0}.awards .page-title{font-size:19px}.awards .awards_wrap{margin:23px 0 0;justify-content:space-between}.awards .awards_item{width:28%;margin:0 0 6px}}.awards-slider .slider-awards .swiper-slide,.awards-slider__head{display:-webkit-box;display:-ms-flexbox;display:flex}.awards-slider{width:100%;overflow:hidden;padding:80px 0;-webkit-user-select:none;-moz-user-select:none;-ms-user-select:none;user-select:none}@media (max-width:639px){.awards-slider{padding-bottom:210px}}@media (max-width:400px){.awards-slider{padding-bottom:170px}}.awards-slider__head{-webkit-box-align:center;-ms-flex-align:center;align-items:center;-webkit-box-pack:justify;-ms-flex-pack:justify;justify-content:space-between;margin-bottom:64px;width:100%;position:relative}@media (max-width:400px){.awards-slider__head{margin-bottom:50px}}.awards-slider__head .page-title{color:#fff}@media (max-width:1023px){.awards-slider__head .page-title{width:calc(100% - 200px)}}@media (max-width:639px){.awards-slider__head .page-title{width:100%}}@media (max-width:639px){.awards-slider__head .button{position:absolute;left:0;margin:0 auto;bottom:-376px}}@media (max-width:400px){.awards-slider__head .button{bottom:-300px}}.awards-slider .slider-awards .swiper-slide{height:200px;-webkit-box-align:center;-ms-flex-align:center;align-items:center;-webkit-box-pack:center;-ms-flex-pack:center;justify-content:center;padding:0 10px}@media (max-width:400px){.awards-slider .slider-awards .swiper-slide{height:160px}}.awards-slider .slider-awards .swiper-slide img{max-height:100%;max-width:100%;width:auto;height:auto}.slider-awards .swiper-wrapper{-webkit-transition-timing-function:linear !important;transition-timing-function:linear !important}.slider-awards .swiper-wrapper:active{cursor:grab}.family-group{color:#fff;margin:80px 0;-webkit-user-select:none;-ms-user-select:none;user-select:none}.family-group_inner{margin-left:0}.family-group_wrap{display:-webkit-box;display:-ms-flexbox;display:flex;-ms-flex-wrap:wrap;flex-wrap:wrap;align-items:flex-start;text-align:center;margin-left:-15px;margin-right:-15px;margin-top:56px;max-width:822px}.family-group_item img{display:inline-block;width:auto;height:auto;max-width:90%;max-height:90%}.family-group_item{width:226px;margin-right:70px;margin-bottom:60px;height:122px;display:flex;align-items:center;justify-content:center}.family-group_item:nth-of-type(3n+3){margin-right:0}.family-group_item:nth-last-child(-n+3){margin-bottom:0}@media (max-width:1199px){.family-group_item{margin-bottom:50px}}@media (max-width:1023px){.family-group_wrap{max-width:100%;margin:56px 0 0}.family-group_inner{margin-left:0}.family-group_item{width:190px}}@media (max-width:767px){.family-group_wrap{justify-content:space-between}.family-group_item{width:44%;margin-bottom:30px;margin-right:0;height:100px}}@media (max-width:520px){.family-group_item{height:80px}}@media (max-width:460px){.family-group .page-title{font-size:31px}}.s-content ul li{position:relative;font-weight:400;font-size:16px;line-height:27px;color:#fff;margin-bottom:12px;padding-left:20px}.s-content ul li:before{content:'';position:absolute;left:0;top:10px;width:6px;height:6px;border-radius:50%;background-color:#fff}.s-content-offer .container{border-top:1px solid rgba(135,135,135,.5);margin-top:0;padding-top:120px}@media (max-width:767px){.s-content-offer .container{padding-top:60px;padding-bottom:60px}}.s-content{margin:120px 0}@media (max-width:767px){.s-content{margin:60px 0}}.single-vacancy .s-content[data-color=white] .s-content__wrap li,.single-vacancy .s-content[data-color=white] .s-content__wrap p,.s-content-offer .s-content__wrap li,.s-content-offer .s-content__wrap p{color:#b6b6b7}.single-vacancy .s-content[data-color=white] .s-content__wrap li:before,.s-content-offer .s-content__wrap li:before{background-color:#b6b6b7}body.compensate-for-scrollbar{overflow:hidden}.fancybox-active{height:auto}.fancybox-is-hidden{left:-9999px;margin:0;position:absolute!important;top:-9999px;visibility:hidden}.fancybox-container{-webkit-backface-visibility:hidden;height:100%;left:0;outline:none;position:fixed;-webkit-tap-highlight-color:transparent;top:0;-ms-touch-action:manipulation;touch-action:manipulation;transform:translateZ(0);width:100%;z-index:99992}.fancybox-container *{box-sizing:border-box}.fancybox-bg,.fancybox-inner,.fancybox-outer,.fancybox-stage{bottom:0;left:0;position:absolute;right:0;top:0}.fancybox-outer{-webkit-overflow-scrolling:touch;overflow-y:auto}.fancybox-bg{background:#1e1e1e;opacity:0;transition-duration:inherit;transition-property:opacity;transition-timing-function:cubic-bezier(.47,0,.74,.71)}.fancybox-is-open .fancybox-bg{opacity:.9;transition-timing-function:cubic-bezier(.22,.61,.36,1)}.fancybox-caption,.fancybox-infobar,.fancybox-navigation .fancybox-button,.fancybox-toolbar{direction:ltr;opacity:0;position:absolute;transition:opacity .25s ease,visibility 0s ease .25s;visibility:hidden;z-index:99997}.fancybox-show-caption .fancybox-caption,.fancybox-show-infobar .fancybox-infobar,.fancybox-show-nav .fancybox-navigation .fancybox-button,.fancybox-show-toolbar .fancybox-toolbar{opacity:1;transition:opacity .25s ease 0s,visibility 0s ease 0s;visibility:visible}.fancybox-infobar{color:#ccc;font-size:13px;-webkit-font-smoothing:subpixel-antialiased;height:44px;left:0;line-height:44px;min-width:44px;mix-blend-mode:difference;padding:0 10px;pointer-events:none;top:0;-webkit-touch-callout:none;-webkit-user-select:none;-moz-user-select:none;-ms-user-select:none;user-select:none}.fancybox-toolbar{right:0;top:0}.fancybox-stage{direction:ltr;overflow:visible;transform:translateZ(0);z-index:99994}.fancybox-is-open .fancybox-stage{overflow:hidden}.fancybox-slide{-webkit-backface-visibility:hidden;display:none;height:100%;left:0;outline:none;overflow:auto;-webkit-overflow-scrolling:touch;padding:44px;position:absolute;text-align:center;top:0;transition-property:transform,opacity;white-space:normal;width:100%;z-index:99994}.fancybox-slide:before{content:"";display:inline-block;font-size:0;height:100%;vertical-align:middle;width:0}.fancybox-is-sliding .fancybox-slide,.fancybox-slide--current,.fancybox-slide--next,.fancybox-slide--previous{display:block}.fancybox-slide--image{overflow:hidden;padding:44px 0}.fancybox-slide--image:before{display:none}.fancybox-slide--html{padding:6px}.fancybox-content{background:#fff;display:inline-block;margin:0;max-width:100%;overflow:auto;-webkit-overflow-scrolling:touch;padding:44px;position:relative;text-align:left;vertical-align:middle}.fancybox-slide--image .fancybox-content{animation-timing-function:cubic-bezier(.5,0,.14,1);-webkit-backface-visibility:hidden;background:0 0;background-repeat:no-repeat;background-size:100% 100%;left:0;max-width:none;overflow:visible;padding:0;position:absolute;top:0;transform-origin:top left;transition-property:transform,opacity;-webkit-user-select:none;-moz-user-select:none;-ms-user-select:none;user-select:none;z-index:99995}.fancybox-can-zoomOut .fancybox-content{cursor:zoom-out}.fancybox-can-zoomIn .fancybox-content{cursor:zoom-in}.fancybox-can-pan .fancybox-content,.fancybox-can-swipe .fancybox-content{cursor:grab}.fancybox-is-grabbing .fancybox-content{cursor:grabbing}.fancybox-container [data-selectable=true]{cursor:text}.fancybox-image,.fancybox-spaceball{background:0 0;border:0;height:100%;left:0;margin:0;max-height:none;max-width:none;padding:0;position:absolute;top:0;-webkit-user-select:none;-moz-user-select:none;-ms-user-select:none;user-select:none;width:100%}.fancybox-spaceball{z-index:1}.fancybox-slide--iframe .fancybox-content,.fancybox-slide--map .fancybox-content,.fancybox-slide--pdf .fancybox-content,.fancybox-slide--video .fancybox-content{height:100%;overflow:visible;padding:0;width:100%}.fancybox-slide--video .fancybox-content{background:#000}.fancybox-slide--map .fancybox-content{background:#e5e3df}.fancybox-slide--iframe .fancybox-content{background:#fff}.fancybox-iframe,.fancybox-video{background:0 0;border:0;display:block;height:100%;margin:0;overflow:hidden;padding:0;width:100%}.fancybox-iframe{left:0;position:absolute;top:0}.fancybox-error{background:#fff;cursor:default;max-width:400px;padding:40px;width:100%}.fancybox-error p{color:#444;font-size:16px;line-height:20px;margin:0;padding:0}.fancybox-button{background:rgba(30,30,30,.6);border:0;border-radius:0;box-shadow:none;cursor:pointer;display:inline-block;height:44px;margin:0;padding:10px;position:relative;transition:color .2s;vertical-align:top;visibility:inherit;width:44px}.fancybox-button,.fancybox-button:link,.fancybox-button:visited{color:#ccc}.fancybox-button:hover{color:#fff}.fancybox-button:focus{outline:none}.fancybox-button.fancybox-focus{outline:1px dotted}.fancybox-button[disabled],.fancybox-button[disabled]:hover{color:#888;cursor:default;outline:none}.fancybox-button div{height:100%}.fancybox-button svg{display:block;height:100%;overflow:visible;position:relative;width:100%}.fancybox-button svg path{fill:currentColor;stroke-width:0}.fancybox-button--fsenter svg:nth-child(2),.fancybox-button--fsexit svg:first-child,.fancybox-button--pause svg:first-child,.fancybox-button--play svg:nth-child(2){display:none}.fancybox-progress{background:#ff5268;height:2px;left:0;position:absolute;right:0;top:0;transform:scaleX(0);transform-origin:0;transition-property:transform;transition-timing-function:linear;z-index:99998}.fancybox-close-small{background:0 0;border:0;border-radius:0;color:#ccc;cursor:pointer;opacity:.8;padding:8px;position:absolute;right:-12px;top:-44px;z-index:401}.fancybox-close-small:hover{color:#fff;opacity:1}.fancybox-slide--html .fancybox-close-small{color:currentColor;padding:10px;right:0;top:0}.fancybox-slide--image.fancybox-is-scaling .fancybox-content{overflow:hidden}.fancybox-is-scaling .fancybox-close-small,.fancybox-is-zoomable.fancybox-can-pan .fancybox-close-small{display:none}.fancybox-navigation .fancybox-button{background-clip:content-box;height:100px;opacity:0;position:absolute;top:calc(50% - 50px);width:70px}.fancybox-navigation .fancybox-button div{padding:7px}.fancybox-navigation .fancybox-button--arrow_left{left:0;left:env(safe-area-inset-left);padding:31px 26px 31px 6px}.fancybox-navigation .fancybox-button--arrow_right{padding:31px 6px 31px 26px;right:0;right:env(safe-area-inset-right)}.fancybox-caption{background:linear-gradient(0deg,rgba(0,0,0,.85) 0,rgba(0,0,0,.3) 50%,rgba(0,0,0,.15) 65%,rgba(0,0,0,.075) 75.5%,rgba(0,0,0,.037) 82.85%,rgba(0,0,0,.019) 88%,transparent);bottom:0;color:#eee;font-size:14px;font-weight:400;left:0;line-height:1.5;padding:75px 44px 25px;pointer-events:none;right:0;text-align:center;z-index:99996}@supports (padding:max(0px)){.fancybox-caption{padding:75px max(44px,env(safe-area-inset-right)) max(25px,env(safe-area-inset-bottom)) max(44px,env(safe-area-inset-left))}}.fancybox-caption--separate{margin-top:-50px}.fancybox-caption__body{max-height:50vh;overflow:auto;pointer-events:all}.fancybox-caption a,.fancybox-caption a:link,.fancybox-caption a:visited{color:#ccc;text-decoration:none}.fancybox-caption a:hover{color:#fff;text-decoration:underline}.fancybox-loading{animation:a 1s linear infinite;background:0 0;border:4px solid #888;border-bottom-color:#fff;border-radius:50%;height:50px;left:50%;margin:-25px 0 0 -25px;opacity:.7;padding:0;position:absolute;top:50%;width:50px;z-index:99999}@keyframes a{to{transform:rotate(1turn)}}.fancybox-animated{transition-timing-function:cubic-bezier(0,0,.25,1)}.fancybox-fx-slide.fancybox-slide--previous{opacity:0;transform:translate3d(-100%,0,0)}.fancybox-fx-slide.fancybox-slide--next{opacity:0;transform:translate3d(100%,0,0)}.fancybox-fx-slide.fancybox-slide--current{opacity:1;transform:translateZ(0)}.fancybox-fx-fade.fancybox-slide--next,.fancybox-fx-fade.fancybox-slide--previous{opacity:0;transition-timing-function:cubic-bezier(.19,1,.22,1)}.fancybox-fx-fade.fancybox-slide--current{opacity:1}.fancybox-fx-zoom-in-out.fancybox-slide--previous{opacity:0;transform:scale3d(1.5,1.5,1.5)}.fancybox-fx-zoom-in-out.fancybox-slide--next{opacity:0;transform:scale3d(.5,.5,.5)}.fancybox-fx-zoom-in-out.fancybox-slide--current{opacity:1;transform:scaleX(1)}.fancybox-fx-rotate.fancybox-slide--previous{opacity:0;transform:rotate(-1turn)}.fancybox-fx-rotate.fancybox-slide--next{opacity:0;transform:rotate(1turn)}.fancybox-fx-rotate.fancybox-slide--current{opacity:1;transform:rotate(0deg)}.fancybox-fx-circular.fancybox-slide--previous{opacity:0;transform:scale3d(0,0,0) translate3d(-100%,0,0)}.fancybox-fx-circular.fancybox-slide--next{opacity:0;transform:scale3d(0,0,0) translate3d(100%,0,0)}.fancybox-fx-circular.fancybox-slide--current{opacity:1;transform:scaleX(1) translateZ(0)}.fancybox-fx-tube.fancybox-slide--previous{transform:translate3d(-100%,0,0) scale(.1) skew(-10deg)}.fancybox-fx-tube.fancybox-slide--next{transform:translate3d(100%,0,0) scale(.1) skew(10deg)}.fancybox-fx-tube.fancybox-slide--current{transform:translateZ(0) scale(1)}@media (max-height:576px){.fancybox-slide{padding-left:6px;padding-right:6px}.fancybox-slide--image{padding:6px 0}.fancybox-close-small{right:-6px}.fancybox-slide--image .fancybox-close-small{background:#4e4e4e;color:#f2f4f6;height:36px;opacity:1;padding:6px;right:0;top:0;width:36px}.fancybox-caption{padding-left:12px;padding-right:12px}@supports (padding:max(0px)){.fancybox-caption{padding-left:max(12px,env(safe-area-inset-left));padding-right:max(12px,env(safe-area-inset-right))}}}.fancybox-share{background:#f4f4f4;border-radius:3px;max-width:90%;padding:30px;text-align:center}.fancybox-share h1{color:#222;font-size:35px;font-weight:700;margin:0 0 20px}.fancybox-share p{margin:0;padding:0}.fancybox-share__button{border:0;border-radius:3px;display:inline-block;font-size:14px;font-weight:700;line-height:40px;margin:0 5px 10px;min-width:130px;padding:0 15px;text-decoration:none;transition:all .2s;-webkit-user-select:none;-moz-user-select:none;-ms-user-select:none;user-select:none;white-space:nowrap}.fancybox-share__button:link,.fancybox-share__button:visited{color:#fff}.fancybox-share__button:hover{text-decoration:none}.fancybox-share__button--fb{background:#3b5998}.fancybox-share__button--fb:hover{background:#344e86}.fancybox-share__button--pt{background:#bd081d}.fancybox-share__button--pt:hover{background:#aa0719}.fancybox-share__button--tw{background:#1da1f2}.fancybox-share__button--tw:hover{background:#0d95e8}.fancybox-share__button svg{height:25px;margin-right:7px;position:relative;top:-1px;vertical-align:middle;width:25px}.fancybox-share__button svg path{fill:#fff}.fancybox-share__input{background:0 0;border:0;border-bottom:1px solid #d7d7d7;border-radius:0;color:#5d5b5b;font-size:14px;margin:10px 0 0;outline:none;padding:10px 15px;width:100%}.fancybox-thumbs{background:#ddd;bottom:0;display:none;margin:0;-webkit-overflow-scrolling:touch;-ms-overflow-style:-ms-autohiding-scrollbar;padding:2px 2px 4px;position:absolute;right:0;-webkit-tap-highlight-color:rgba(0,0,0,0);top:0;width:212px;z-index:99995}.fancybox-thumbs-x{overflow-x:auto;overflow-y:hidden}.fancybox-show-thumbs .fancybox-thumbs{display:block}.fancybox-show-thumbs .fancybox-inner{right:212px}.fancybox-thumbs__list{font-size:0;height:100%;list-style:none;margin:0;overflow-x:hidden;overflow-y:auto;padding:0;position:absolute;position:relative;white-space:nowrap;width:100%}.fancybox-thumbs-x .fancybox-thumbs__list{overflow:hidden}.fancybox-thumbs-y .fancybox-thumbs__list::-webkit-scrollbar{width:7px}.fancybox-thumbs-y .fancybox-thumbs__list::-webkit-scrollbar-track{background:#fff;border-radius:10px;box-shadow:inset 0 0 6px rgba(0,0,0,.3)}.fancybox-thumbs-y .fancybox-thumbs__list::-webkit-scrollbar-thumb{background:#2a2a2a;border-radius:10px}.fancybox-thumbs__list a{-webkit-backface-visibility:hidden;backface-visibility:hidden;background-color:rgba(0,0,0,.1);background-position:50%;background-repeat:no-repeat;background-size:cover;cursor:pointer;float:left;height:75px;margin:2px;max-height:calc(100% - 8px);max-width:calc(50% - 4px);outline:none;overflow:hidden;padding:0;position:relative;-webkit-tap-highlight-color:transparent;width:100px}.fancybox-thumbs__list a:before{border:6px solid #ff5268;bottom:0;content:"";left:0;opacity:0;position:absolute;right:0;top:0;transition:all .2s cubic-bezier(.25,.46,.45,.94);z-index:99991}.fancybox-thumbs__list a:focus:before{opacity:.5}.fancybox-thumbs__list a.fancybox-thumbs-active:before{opacity:1}@media (max-width:576px){.fancybox-thumbs{width:110px}.fancybox-show-thumbs .fancybox-inner{right:110px}.fancybox-thumbs__list a{max-width:calc(100% - 10px)}}.eventyr-footer{width:100%;background-color:#fff;padding:64px 0 0;position:relative}.eventyr-footer:before{content:url(//eventyr.pro/wp-content/themes/eventyr/assets/styles/css/../../../assets/svg/bg_footer_green.svg);position:absolute;top:0;right:0;z-index:0}.eventyr-footer:after{content:url(//eventyr.pro/wp-content/themes/eventyr/assets/styles/css/../../../assets/svg/bg_footer_purple.svg);position:absolute;bottom:0;left:0;z-index:0}@media (max-width:639px){.eventyr-footer:before,.eventyr-footer:after{zoom:.5}}.eventyr-footer--heading{color:#afafaf;font-size:14px;font-family:Nunito Sans;font-style:normal;font-weight:700;line-height:24px;text-transform:uppercase}.eventyr-footer__top{display:flex;flex-direction:row;justify-content:space-between;position:relative}.eventyr-footer__top__sidebar{width:unset;display:flex;flex-direction:column;gap:94px;width:17.5%;z-index:2}.eventyr-footer__top__sidebar__row--desktop{display:block}.eventyr-footer__top__sidebar__row--mobile{display:none}.eventyr-footer__top__sidebar__row{width:100%}.eventyr-footer__top__sidebar__row__logos{display:flex;flex-direction:column;gap:36px}.eventyr-footer__top__sidebar__row__logos-logo:last-of-type{max-width:146px}.eventyr-footer__top__sidebar__row__logos-logo img{width:100%;height:auto}.eventyr-footer__top__sidebar__row-logo--main{margin-bottom:36px}.eventyr-footer__top__sidebar__row-logo--main img{width:100%;height:auto}.eventyr-footer__top__sidebar__row-caption{color:#878787;font-size:12px;font-family:Nunito Sans;font-style:normal;font-weight:600;line-height:125%;max-width:125px;margin-bottom:20px}.eventyr-footer__top__sidebar__row__heading{margin-bottom:10px}.eventyr-footer__top__sidebar__row__sales{display:flex;flex-direction:column;gap:8px}.eventyr-footer__top__sidebar__row__sales__link{color:#585858;transition:color .5s;font-size:16px;font-family:Nunito Sans;font-style:normal;font-weight:400;line-height:24px}.eventyr-footer__top__sidebar__row__sales__link--underline{text-decoration:underline}.eventyr-footer__top__sidebar__row__sales__link:hover{color:#8974ff}.eventyr-footer__top__content{width:70%}.eventyr-footer__top__content__menu>ul{display:flex;flex-direction:row;flex-wrap:wrap;gap:20px}.eventyr-footer__top__content__menu>ul>li{flex:1 1 30%}.eventyr-footer__top__content__menu>ul>li:first-of-type{flex:1 1 100%}.eventyr-footer__top__content__menu>ul>li.menu-item-has-children{margin-bottom:86px}.eventyr-footer__top__content__menu>ul>li.menu-item-has-children>.sub-menu{display:flex;flex-direction:row;flex-wrap:wrap;gap:16px 20px;margin-top:14px}.eventyr-footer__top__content__menu>ul>li:first-of-type>.sub-menu>.menu-item{flex:0 1 31%;z}.eventyr-footer__top__content__menu .menu-item>a{color:#b6b6b7;font-size:14px;font-family:Nunito Sans;font-style:normal;font-weight:700;line-height:20px;letter-spacing:.7px;text-transform:uppercase}.eventyr-footer__top__content__menu .menu-item>.sub-menu>.menu-item a{color:#585858;font-size:16px;font-family:Nunito Sans;font-style:normal;font-weight:400;line-height:24px;letter-spacing:unset;text-transform:none}.eventyr-footer__top__content__menu a{animation:color .5s}.eventyr-footer__top__content__menu a:hover{color:#8974ff !important}.eventyr-footer__bottom{padding:32px 0;margin-top:32px;border-top:1px solid #d7d7d7;position:relative;z-index:1;justify-content:space-between;align-items:flex-start;align-self:stretch;display:flex;color:var(--gray-400,#9ca3af);font-size:16px;font-family:Nunito Sans;font-style:normal;font-weight:600;line-height:24px}.eventyr-footer__bottom a{color:var(--gray-400,#9ca3af);font-size:16px;font-family:Nunito Sans;font-style:normal;font-weight:600;line-height:24px;animation:color .5s}.eventyr-footer__bottom a:hover{color:#8974ff}.eventyr-footer__bottom__social{display:flex;align-items:center;gap:22px}.eventyr-footer__bottom__social a svg{max-width:24px;transition:fill .5s;max-height:24px;fill:#878787}.eventyr-footer__bottom__social a .icon-fb{max-width:10px}.eventyr-footer__bottom__social a:hover svg{fill:#8974ff}@media (max-width:639px){.eventyr-footer__top{flex-direction:column}.eventyr-footer__top__sidebar{flex-direction:column;gap:55px;width:100%}.eventyr-footer__top__sidebar__row--desktop{display:none}.eventyr-footer__top__sidebar__row--mobile{display:block;border-top:1px solid #d7d7d7;padding-top:24px;margin-top:32px;margin-bottom:0 !important}.eventyr-footer__top__sidebar__row{margin-bottom:50px}.eventyr-footer__top__sidebar__row__logos{flex-direction:row;align-items:center;gap:24px}.eventyr-footer__top__sidebar__row__logos-logo{flex:1}.eventyr-footer__top__sidebar__row__logos-logo:last-of-type{max-width:unset}.eventyr-footer__top__sidebar__row-logo--main{max-width:184px}.eventyr-footer__top__sidebar__row-caption{max-width:unset}.eventyr-footer__top__sidebar__row__heading{margin-bottom:10px}.eventyr-footer__top__content{width:100%}.eventyr-footer__top__content__menu>ul{gap:16px}.eventyr-footer__top__content__menu>ul>li{flex:1 1 46%}.eventyr-footer__top__content__menu>ul>li.menu-item-has-children{margin-bottom:36px}.eventyr-footer__top__content__menu>ul>li:nth-child(-n+2)>.sub-menu>.menu-item{flex:1 1 46%}.eventyr-footer__bottom{flex-direction:column;gap:24px}.eventyr-footer__bottom__social{order:-1}} /*! Theme Name: eventyr Theme URI: # Author: Eventyr Author URI: https://eventyr.pro/ Description: Description Version: 2.0.3 Tested up to: 5.4 Requires PHP: 7.4 License: GNU General Public License v2 or later License URI: LICENSE Text Domain: eventyr Tags: custom-background, custom-logo, custom-menu, featured-images, threaded-comments, translation-ready This theme, like WordPress, is licensed under the GPL. Use it to make something cool, have fun, and share what you've learned. eventyr is based on Underscores https://underscores.me/, (C) 2012-2020 Automattic, Inc. Underscores is distributed under the terms of the GNU GPL v2 or later. Normalizing styles have been helped along thanks to the fine work of Nicolas Gallagher and Jonathan Neal https://necolas.github.io/normalize.css/ */ .alignleft{float:left;margin-right:1.5em;margin-bottom:1.5em}.alignright{float:right;margin-left:1.5em;margin-bottom:1.5em}.aligncenter{clear:both;display:block;margin-left:auto;margin-right:auto;margin-bottom:1.5em}.pseudo-clearfy-link{color:#008acf;cursor:pointer}.pseudo-clearfy-link:hover{text-decoration:none}.lazyload{background-image:none !important}.lazyload:before{background-image:none !important}header{z-index:9991 !important}.eventyr-footer~.button-fb{display:none}.trusted-by_slider .swiper-slide{display:-webkit-box;display:-ms-flexbox;display:flex}.trusted-by{width:100%;margin:80px 0}.home .trusted-by{margin-top:0}.trusted-by_title{font-size:16px;font-style:normal;font-weight:800;line-height:24px;text-transform:uppercase;color:#b6b6b7;margin-bottom:15px}.trusted-by_slider{overflow:visible}.trusted-by_slider .swiper-wrapper{-webkit-transition-timing-function:linear !important;transition-timing-function:linear !important}.trusted-by_slider .swiper-slide{width:226px;height:106px;-ms-flex-line-pack:center;align-content:center;-webkit-box-pack:center;-ms-flex-pack:center;justify-content:center}@media (max-width:639px){.trusted-by_slider .swiper-slide{width:170px;height:80px}}.trusted-by_slider .swiper-slide img{max-width:100%;max-height:100%}.achievement__row,.achievement__wrap{display:-webkit-box;display:-ms-flexbox;display:flex}.achievement__stats_item,.achievement__stats_wrap,.achievement__stats,.achievement__item_wrap,.achievement__item,.achievement__block-icon,.achievement__block{display:-ms-inline-flexbox;display:-webkit-inline-box;display:inline-flex}.achievement{margin:80px 0;-webkit-user-select:none;-moz-user-select:none;-ms-user-select:none;user-select:none}.achievement .page-title{margin-bottom:56px;color:#fff}.achievement__wrap{-ms-flex-wrap:wrap;flex-wrap:wrap;-webkit-box-align:start;-ms-flex-align:start;align-items:flex-start}@media (max-width:1199px){.achievement__wrap{gap:60px 20px}}@media (max-width:767px){.achievement__wrap{gap:40px}}@media (max-width:400px){.achievement__wrap{gap:32px}}.achievement__wrap.style-2{gap:56px}@media (max-width:767px){.achievement__wrap.style-2{gap:24px}}.achievement__block{width:calc(33.333% - 18px);-webkit-box-align:center;-ms-flex-align:center;align-items:center;margin-bottom:60px;margin-right:27px}@media (max-width:1199px){.achievement__block{width:calc(50% - 10px);margin-right:0;margin-bottom:0}}@media (max-width:1023px){.achievement__block{-webkit-box-pack:start;-ms-flex-pack:start;justify-content:flex-start}}@media (max-width:767px){.achievement__block{width:100%;-webkit-box-pack:start;-ms-flex-pack:start;justify-content:flex-start}}.achievement__block:nth-of-type(3n+3){margin-right:0}.achievement__block:nth-of-type(3n+3) .achievement__block-text{width:210px}@media (max-width:1199px){.achievement__block:nth-of-type(3n+3) .achievement__block-text{width:290px}}@media (max-width:1023px){.achievement__block:nth-of-type(3n+3) .achievement__block-text{width:190px}}@media (max-width:767px){.achievement__block:nth-of-type(3n+3) .achievement__block-text{width:calc(100% - 160px)}}.achievement__block:nth-last-child(-n+3){margin-bottom:0}@media (max-width:1199px){.achievement__block:nth-last-child(-n+3){margin-bottom:0}}@media (max-width:1199px){.achievement__block:nth-last-child(-n+2){margin-bottom:0}}@media (max-width:767px){.achievement__block:nth-last-child(-n+1){margin-bottom:0}}.achievement__block-icon{width:160px;height:135px;-webkit-box-align:center;-ms-flex-align:center;align-items:center;-webkit-box-pack:end;-ms-flex-pack:end;justify-content:flex-end;position:relative;margin-right:12px}@media (max-width:1199px){.achievement__block-icon{width:140px;height:130px}}@media (max-width:767px){.achievement__block-icon{width:155px;height:135px}}.achievement__block-icon:before{content:"";position:absolute;right:-4px;top:0;width:90%;height:100%;background:-webkit-gradient(linear,left top,right top,from(rgba(14,14,15,0)),color-stop(rgba(14,14,15,.6)),color-stop(rgba(14,14,15,.99)),to(#0e0e0f));background:linear-gradient(to right,rgba(14,14,15,0),rgba(14,14,15,.6),rgba(14,14,15,.99),#0e0e0f);z-index:1}.achievement__block-icon img{position:absolute;left:0;top:0;width:135px;height:100%}@media (max-width:1199px){.achievement__block-icon img{width:130px}}@media (max-width:767px){.achievement__block-icon img{width:135px}}.achievement__block-icon span{font-weight:300;font-size:44px;line-height:48px;color:#8974ff;z-index:2}@media (max-width:1359px){.achievement__block-icon span{font-size:46px}}@media (max-width:1359px){.achievement__block-icon span{font-size:44px}}.achievement__block-icon svg{width:37px;height:35px;z-index:1;margin-right:20px}.achievement__block-icon svg.icon-star{width:37px;height:35px}.achievement__block-icon svg.icon-top2{width:118px;height:100px;margin-top:12px;margin-right:8px}@media (max-width:767px){.achievement__block-icon svg.icon-top2{width:80px;height:70px}}.achievement__block-icon svg.icon-top{width:71px;height:26px}.achievement__block-icon svg.icon-anc{width:38px;height:48px}.achievement__block-text{width:180px;font-weight:800;font-size:20px;line-height:28px;text-transform:uppercase;color:#fff}@media (max-width:1199px){.achievement__block-text{width:290px}}@media (max-width:1023px){.achievement__block-text{width:160px}}@media (max-width:767px){.achievement__block-text{width:calc(100% - 168px)}.achievement__block-text br{display:none}}.achievement__block-text span{font-weight:300;color:#00dbde}.achievement__row{width:100%;gap:24px}@media (max-width:1199px){.achievement__row{-ms-flex-wrap:wrap;flex-wrap:wrap}}.achievement__item{width:100%;position:relative;border-radius:21px;padding:1px}@media (max-width:1199px){.achievement__item{width:calc(50% - 12px)}}@media (max-width:767px){.achievement__item{width:100%}}.achievement__item:before{content:"";position:absolute;left:0;top:0;width:100%;height:100%;background:linear-gradient(336deg,rgba(188,172,255,0) 8%,rgba(137,116,255,.35) 50%,hsla(0,12%,87%,.9) 100%);padding:1px;border-radius:21px;-webkit-transition:all .45s;transition:all .45s}.achievement__item_wrap{padding:30px 33px;border-radius:21px;background:#161617;-webkit-box-pack:justify;-ms-flex-pack:justify;justify-content:space-between;gap:46px;-webkit-box-align:center;-ms-flex-align:center;align-items:center;position:relative;z-index:1;width:100%}@media (max-width:1199px){.achievement__item_wrap{-webkit-box-pack:start;-ms-flex-pack:start;justify-content:flex-start}}@media (max-width:767px){.achievement__item_wrap{padding:30px 22px;-webkit-box-pack:center;-ms-flex-pack:center;justify-content:center;gap:53px}}@media (max-width:400px){.achievement__item_wrap{-webkit-box-pack:start;-ms-flex-pack:start;justify-content:flex-start}}.achievement__item_icon{max-width:75px;text-align:center}.achievement__item_icon img{max-width:75px;max-height:75px}.achievement__item_icon span{display:block;margin-top:12px;font-size:16px;font-style:normal;font-weight:800;line-height:19px;text-transform:uppercase;color:#fff}.achievement__item_info{max-width:160px}@media (max-width:767px){.achievement__item_info{width:100%}}@media (max-width:400px){.achievement__item_info{width:auto}}.achievement__item_info img{max-height:44px;width:auto}.achievement__item_info strong{font-size:32px;font-style:normal;font-weight:700;line-height:110%;color:#8974ff;text-transform:uppercase}.achievement__item_info span{display:block;margin-top:12px;font-size:16px;font-style:normal;font-weight:800;line-height:28px;text-transform:uppercase;color:#fff}.achievement__stats{width:100%;position:relative;border-radius:21px;padding:1px}.achievement__stats:before{content:"";position:absolute;left:0;top:0;width:100%;height:100%;background:linear-gradient(352deg,rgba(188,172,255,0) 10%,rgba(137,116,255,.35) 47%,hsla(0,12%,87%,.9) 100%);padding:1px;border-radius:21px;-webkit-transition:all .45s;transition:all .45s}@media (max-width:767px){.achievement__stats:before{background:linear-gradient(310deg,rgba(188,172,255,0) 10%,rgba(137,116,255,.35) 47%,hsla(0,12%,87%,.9) 100%)}}.achievement__stats_wrap{padding:30px;border-radius:21px;background:#161617;-webkit-box-pack:justify;-ms-flex-pack:justify;justify-content:space-between;-webkit-box-align:start;-ms-flex-align:start;align-items:flex-start;-ms-flex-line-pack:start;align-content:flex-start;position:relative;z-index:1;width:100%}@media (max-width:1199px){.achievement__stats_wrap{-ms-flex-wrap:wrap;flex-wrap:wrap;-webkit-box-pack:start;-ms-flex-pack:start;justify-content:flex-start;gap:48px 0}}@media (max-width:767px){.achievement__stats_wrap{gap:24px}}.achievement__stats_item{width:100%;height:100%;-webkit-box-orient:vertical;-webkit-box-direction:normal;-ms-flex-flow:column;flex-flow:column;-webkit-box-pack:start;-ms-flex-pack:start;justify-content:flex-start;-webkit-box-align:center;-ms-flex-align:center;align-items:center;margin-right:24px;padding-right:24px;-ms-flex-wrap:wrap;flex-wrap:wrap;position:relative}@media (max-width:1199px){.achievement__stats_item{height:auto;min-height:112px;width:calc(33.333% - 16px)}}@media (max-width:767px){.achievement__stats_item{width:100%;min-height:60px;margin-right:0;padding-right:0;padding-bottom:24px}}.achievement__stats_item:before{content:"";position:absolute;right:0;bottom:0;width:1px;height:100%;background:linear-gradient(157deg,rgba(217,207,255,.9) 0%,rgba(217,207,255,.5) 100%)}@media (max-width:767px){.achievement__stats_item:before{width:50px;left:0;margin:0 auto;height:1px}}.achievement__stats_item:nth-last-child(1){margin-right:0;padding-right:0}@media (max-width:767px){.achievement__stats_item:nth-last-child(1){padding-bottom:0}}.achievement__stats_item:nth-last-child(1):before{content:none}@media (max-width:1199px){.achievement__stats_item:nth-of-type(3){margin-right:0;padding-right:0}.achievement__stats_item:nth-of-type(3):before{content:none}}@media (max-width:767px){.achievement__stats_item:nth-of-type(3):before{content:""}}.achievement__stats_item .item-caption{font-size:40px;font-style:normal;font-weight:400;line-height:110%;color:#8974ff}.achievement__stats_item .item-caption img{max-height:44px;width:auto}.achievement__stats_item .item-text{color:#fff;text-align:center;font-size:16px;font-style:normal;font-weight:800;line-height:28px;text-transform:uppercase;display:block;margin-top:12px}.awards-block.awards-block_about{text-align:center;color:#fff;padding-top:77px}.awards-block_content{display:-webkit-box;display:-ms-flexbox;display:flex;-ms-flex-wrap:wrap;flex-wrap:wrap;margin-right:-15px;margin-left:-15px;margin-top:50px}@media (min-width:767px){.awards-block_content{width:auto}}.awards-block_item{text-align:center;width:calc(20% - 30px);margin:22px 15px}.awards-block_item.last-for-more{position:relative}.awards-block_item.last-for-more:before{content:"";position:absolute;top:0;right:0;left:0;bottom:0;background:rgba(14,14,15,.7);pointer-events:none}.awards-block_item.last-for-more .awards-block_img{margin-bottom:3px}.awards-block_item.last-for-more .awards-block_txt{opacity:0}.awards-block_item .button{position:absolute;left:50%;-webkit-transform:translateX(-50%);transform:translateX(-50%);bottom:11px;z-index:1;font-weight:600;font-size:16px;white-space:nowrap;padding:0 26px}.awards-block_img{height:176px;display:-webkit-box;display:-ms-flexbox;display:flex;-webkit-box-align:center;-ms-flex-align:center;align-items:center;-webkit-box-pack:center;-ms-flex-pack:center;justify-content:center;margin:0 auto;margin-bottom:13px}.awards-block_img img{width:auto;height:100%}.awards-block_txt{-webkit-transition:opacity .8s;transition:opacity .8s}.awards-block_title{font-weight:900;font-size:20px;text-transform:uppercase;line-height:32px;margin-bottom:7px}.awards-block_descript{color:#ededed;font-weight:600;font-size:16px;line-height:24px;padding:0 13px}.awards-block .awards-mob-slider{position:relative;padding-bottom:77px}.awards-block .swiper-buttons{position:absolute;right:0;bottom:0;display:-webkit-box;display:-ms-flexbox;display:flex;-webkit-box-align:center;-ms-flex-align:center;align-items:center}@media (min-width:767px){.awards-block .swiper-buttons{display:none}}.awards-block .swiper-buttons .swiper-pagination{color:#fff;position:static;margin:0 16px;min-width:50px}.awards-block .swiper-buttons .swiper-button-prev,.awards-block .swiper-buttons .swiper-button-next{margin-top:0;position:static;min-width:23px;background-repeat:no-repeat}.awards-block .swiper-buttons .swiper-pagination-custom .current-page.page-active{color:#fff}.awards-block .swiper-buttons .swiper-button-prev{background-image:url(//eventyr.pro/wp-content/themes/eventyr/template-parts/blocks-global/awards/../../../assets/img/icon/slider-left-white.svg)}.awards-block .swiper-buttons .swiper-button-next{background-image:url(//eventyr.pro/wp-content/themes/eventyr/template-parts/blocks-global/awards/../../../assets/img/icon/slider-right-white.svg)}.awards-block .awards-block_more-hide{margin-top:38px}@media (max-width:767px){.awards-block .awards-block_more-hide{display:none}}@media (max-width:1199px){.awards-block_img{height:146px;margin-bottom:12px}.awards-block_descript{padding:0;font-size:15px}.awards-block_title{font-size:16px}}@media (max-width:1023px){.awards-block_title,.awards-block_descript{font-size:14px;line-height:21px}.awards-block_title{margin-bottom:8px}.awards-block_img{height:120px;margin-bottom:12px}.awards-block_content{margin-right:-5px;margin-left:-5px}.awards-block_item{width:calc(20% - 10px);margin:20px 5px}.awards-block_item .button{font-size:14px}}@media (max-width:767px){.awards-block{padding-top:112px;padding-bottom:80px}.awards-block .page-title{text-align:left}.awards-block_content{-ms-flex-wrap:nowrap;flex-wrap:nowrap;margin-right:0;margin-left:0}.awards-block_item{margin:0}}.awards-slider .slider-awards .swiper-slide,.awards-slider__head{display:-webkit-box;display:-ms-flexbox;display:flex}.awards-slider{width:100%;overflow:hidden;padding:80px 0;-webkit-user-select:none;-moz-user-select:none;-ms-user-select:none;user-select:none}@media (max-width:639px){.awards-slider{padding-bottom:192px}}.awards-slider__head{-webkit-box-align:center;-ms-flex-align:center;align-items:center;-webkit-box-pack:justify;-ms-flex-pack:justify;justify-content:space-between;margin-bottom:70px;width:100%;position:relative}@media (max-width:400px){.awards-slider__head{margin-bottom:64px}}.awards-slider__head .page-title{color:#fff}@media (max-width:1023px){.awards-slider__head .page-title{width:calc(100% - 200px)}}@media (max-width:639px){.awards-slider__head .page-title{width:100%}}.awards-slider__head .button{padding:0 31px}@media (max-width:639px){.awards-slider__head .button{position:absolute;left:50%;-webkit-transform:translateX(-50%);transform:translateX(-50%);margin:0 auto;bottom:-382px}}@media (max-width:400px){.awards-slider__head .button{bottom:-336px}}.awards-slider .slider-awards .swiper-slide{height:200px;-webkit-box-align:center;-ms-flex-align:center;align-items:center;-webkit-box-pack:center;-ms-flex-pack:center;justify-content:center;padding:0 10px}@media (max-width:1023px){.awards-slider .slider-awards .swiper-slide{width:200px}}@media (max-width:400px){.awards-slider .slider-awards .swiper-slide{height:160px}}.awards-slider .slider-awards .swiper-slide img{width:auto;height:auto;max-width:100%;max-height:90%}.trusted .trusted-slider_row-3 .swiper-buttons,.trusted-slider .swiper-buttons,.trusted .trusted-slider_row-3 .swiper-slide-item,.trusted-slider .swiper-slide-item,.trusted__head{display:-webkit-box;display:-ms-flexbox;display:flex}.trusted{background-color:#fff;padding:80px 0;position:relative;overflow:hidden;-webkit-user-select:none;-ms-user-select:none;user-select:none}@media (max-width:639px){.trusted{padding:80px 0}}.trusted.trusted-list-2{background:#0e0e0f}.trusted.trusted-list-2:before,.trusted.trusted-list-2:after{background-color:#0e0e0f}.trusted.trusted-list-2 .page-title{color:#fff}.trusted.trusted-list-2 .trusted__subtitle p{color:#b6b6b7}.trusted:before{content:"";width:calc((100% - 1120px)/2);height:100%;background-color:#fff;position:absolute;left:0;top:0;z-index:3}@media (max-width:1199px){.trusted:before{width:calc((100% - 960px)/2)}}@media (max-width:1023px){.trusted:before{width:calc((100% - 710px)/2)}}@media (max-width:767px){.trusted:before{content:none}}.trusted:after{content:"";width:calc((100% - 1120px)/2);height:100%;background-color:#fff;position:absolute;right:0;top:0;z-index:3}@media (max-width:1199px){.trusted:after{width:calc((100% - 960px)/2)}}@media (max-width:1023px){.trusted:after{width:calc((100% - 710px)/2)}}@media (max-width:767px){.trusted:after{content:none}}.trusted .page-title,.trusted__subtitle{width:669px;margin:0}@media (max-width:1023px){.trusted .page-title,.trusted__subtitle{width:100%}}.trusted .page-title{width:calc(100% - 500px)}@media (max-width:1023px){.trusted .page-title{width:100%;margin-bottom:40px}}@media (max-width:639px){.trusted .page-title{margin-bottom:32px;width:300px}.trusted .page-title br{display:none}}.trusted__head{align-items:center;justify-content:space-between;margin-bottom:56px}@media (max-width:1023px){.trusted__head{flex-wrap:wrap;margin-bottom:40px}}@media (max-width:639px){.trusted__head{margin-bottom:32px}}.trusted__head-text{color:#585858}.trusted__subtitle{width:401px}@media (max-width:1023px){.trusted__subtitle{width:100%}}.trusted__subtitle a{color:#8974ff}.trusted__subtitle p{font-weight:600;margin-top:0;margin-bottom:0;color:#585858}@media (max-width:639px){.trusted__subtitle p{margin-bottom:22px}}.trusted__subtitle p:nth-last-child(1){margin-bottom:0}.trusted .trusted-slider_row-3,.trusted-slider{overflow:visible;width:819px;margin-left:0;position:relative}@media (max-width:1199px){.trusted .trusted-slider_row-3,.trusted-slider{width:720px}}@media (max-width:1023px){.trusted .trusted-slider_row-3,.trusted-slider{width:100%}}.trusted .trusted-slider_row-3:before,.trusted-slider:before{content:"";position:absolute;bottom:0;right:-300px;width:33%;height:50%;background-color:#fff;z-index:2;pointer-events:none}@media (max-width:1023px){.trusted .trusted-slider_row-3:before,.trusted-slider:before{content:none}}.trusted .trusted-slider_row-3 .swiper-lazy-preloader,.trusted-slider .swiper-lazy-preloader{display:none}.trusted .trusted-slider_row-3 .swiper-slide-item,.trusted-slider .swiper-slide-item{height:107px;align-items:center;justify-content:center;margin-bottom:12px;position:relative}@media (max-width:1023px){.trusted .trusted-slider_row-3 .swiper-slide-item,.trusted-slider .swiper-slide-item{height:80px}}@media (max-width:639px){.trusted .trusted-slider_row-3 .swiper-slide-item,.trusted-slider .swiper-slide-item{height:70px}}.trusted .trusted-slider_row-3 .swiper-slide-item:nth-last-child(1),.trusted-slider .swiper-slide-item:nth-last-child(1){margin-bottom:0}.trusted .trusted-slider_row-3 .swiper-slide-item .block-tooltip,.trusted-slider .swiper-slide-item .block-tooltip{visibility:hidden;z-index:1;opacity:.4;width:100%;padding:15px;background:#8974ff;color:#fff;position:absolute;bottom:100%;left:0;border-radius:6px;font-size:14px;line-height:100%;transform:translateY(10px);transition:all .3s ease-in-out;box-shadow:0 0 3px rgba(56,54,54,.86)}@media (max-width:639px){.trusted .trusted-slider_row-3 .swiper-slide-item .block-tooltip,.trusted-slider .swiper-slide-item .block-tooltip{font-size:13px;padding:12px}}@media (max-width:400px){.trusted .trusted-slider_row-3 .swiper-slide-item .block-tooltip,.trusted-slider .swiper-slide-item .block-tooltip{font-size:12px;padding:10px}}.trusted .trusted-slider_row-3 .swiper-slide-item .block-tooltip:after,.trusted-slider .swiper-slide-item .block-tooltip:after{content:" ";width:0;height:0;border-style:solid;border-width:7px 12.5px 0;border-color:#8974ff transparent transparent;position:absolute;left:45%;bottom:-7px}.trusted .trusted-slider_row-3 .swiper-slide-item img,.trusted-slider .swiper-slide-item img{width:auto;height:auto;max-height:107px}@media (max-width:1023px){.trusted .trusted-slider_row-3 .swiper-slide-item img,.trusted-slider .swiper-slide-item img{max-height:100%;max-width:90%}}.trusted .trusted-slider_row-3 .swiper-slide-item:hover .block-tooltip,.trusted-slider .swiper-slide-item:hover .block-tooltip{visibility:visible;transform:translateY(-10px);opacity:1;transition:.3s linear;animation:odsoky 1s ease-in-out infinite alternate}.trusted .trusted-slider_row-3 .swiper-buttons,.trusted-slider .swiper-buttons{align-items:center;padding-left:224px;margin-top:52px;position:absolute;bottom:45px;right:-289px}@media (max-width:1199px){.trusted .trusted-slider_row-3 .swiper-buttons,.trusted-slider .swiper-buttons{right:-239px}}@media (max-width:1023px){.trusted .trusted-slider_row-3 .swiper-buttons,.trusted-slider .swiper-buttons{padding-left:0;position:relative;bottom:auto;justify-content:flex-end;right:0}}.trusted .trusted-slider_row-3 .swiper-pagination-custom,.trusted-slider .swiper-pagination-custom{left:0;text-align:left;position:relative;bottom:0;width:auto;margin:0 14px}.trusted .trusted-slider_row-3 .swiper-button-next,.trusted .trusted-slider_row-3 .swiper-button-prev,.trusted-slider .swiper-button-next,.trusted-slider .swiper-button-prev{top:2px;bottom:auto;position:relative}.trusted .trusted-slider_row-3 .swiper-button-prev,.trusted-slider .swiper-button-prev{left:0}.trusted .trusted-slider_row-3 .swiper-button-next,.trusted-slider .swiper-button-next{right:auto;left:0}.trusted .trusted-slider_row-3{margin-top:72px}.trusted .trusted-slider_row-3:before{height:33%}.trusted .trusted-slider_row-3 .trusted-3-block_more-hide{margin-top:54px}.trusted .trusted-slider_row-3 .trusted-3-block_more{margin-top:30px}@media (max-width:639px){.trusted .trusted-slider_row-3{text-align:center}}.trusted .trusted-slider_row-3 .swiper-slide{display:flex;align-items:center;justify-content:flex-start;border-radius:10px;border:1px solid #f0f0f0;padding:16px 24px;min-height:80px}@media (max-width:639px){.trusted .trusted-slider_row-3 .swiper-slide{justify-content:center}}.trusted .trusted-slider_row-3 .swiper_img{width:40px;margin-right:16px}.trusted .trusted-slider_row-3 .swiper_img img{width:auto;max-width:100%}.trusted .trusted-slider_row-3 .swiper_text{font-weight:800;line-height:32px;font-size:24px}.trusted .trusted-slider_row-3 .swiper-buttons{bottom:30px;right:-232px}@media (max-width:1199px){.trusted .trusted-slider_row-3 .swiper-buttons{right:0;justify-content:flex-end;bottom:0;position:relative;padding-left:0}}@media (max-width:1199px){.trusted .trusted-slider_row-3{width:100%}.trusted .trusted-slider_row-3:before{content:none}}@media (max-width:767px){.trusted .trusted-slider_row-3{overflow:hidden;margin-top:32px;width:100%}}@media (max-width:639px){.trusted .trusted-slider_row-3 .swiper-wrapper{flex-wrap:wrap}.trusted .trusted-slider_row-3 .swiper-slide:not(:last-of-type){margin-bottom:24px}.trusted .trusted-slider_row-3 .swiper-buttons{display:none}}.trusted .trusted-list{text-align:center}.trusted .trusted-list .swiper-buttons{display:none}.trusted .trusted-list .wrapper{flex-wrap:wrap;display:flex;margin-left:-34px;margin-right:-34px;width:auto;align-items:center}.trusted .trusted-list .wrap-btn,.trusted .trusted-list .trusted_item{width:calc(25% - 68px);margin:0 34px 68px;display:flex;align-items:center;justify-content:center}.trusted .trusted-list .trusted-block_more-hide{margin-top:-12px}.trusted .trusted-list .trusted-image{width:100%;height:auto}@media (max-width:1023px){.trusted .trusted-list .wrapper{margin-left:-16px;margin-right:-16px}.trusted .trusted-list .wrap-btn,.trusted .trusted-list .trusted_item{width:calc(25% - 32px);margin:0 16px 32px}}@media (max-width:767px){.trusted .trusted-list .wrapper{margin-left:0;margin-right:0;justify-content:space-between}.trusted .trusted-list .trusted_item{width:calc(50% - 16px);margin:0;margin-bottom:48px}.trusted .trusted-list .wrap-btn{width:100%;margin:29px 0}.trusted .trusted-list .trusted-block_more-hide{margin-top:29px;margin-bottom:29px}}.info{width:100%;padding:80px 0;-webkit-transition:opacity .8s;transition:opacity .8s;opacity:.1}.info.in-view{opacity:1}.info.white-theme{background-color:#fff;opacity:1}.info.white-theme p{color:#585858}.info.white-theme .page-title{color:#000}.info.white-theme .page-title span{color:#00dbde;font-weight:300;font-style:italic}.info__wrap{margin:0 auto;width:100%;padding-left:92px}@media (max-width:1023px){.info__wrap{padding-left:0}}.info__block{position:relative}.info__block:nth-of-type(1){margin-bottom:68px}.info__block:nth-last-child(1){margin-bottom:0}.info__block-button{margin-top:40px;margin-left:92px}@media (max-width:1023px){.info__block-button{margin-left:0}}.info__block-tag{position:absolute;left:-127px;top:67px;font-weight:800;font-size:20px;line-height:28px;color:#00dbde;-webkit-transform:rotate(-90deg);transform:rotate(-90deg)}@media (max-width:1023px){.info__block-tag{position:relative;-webkit-transform:rotate(0);transform:rotate(0);left:0;top:0;margin-bottom:32px}}.info__block-content{width:100%}.info__block-content .page-title{color:#fff;margin-bottom:24px}.info__block-content a{color:#8974ff}.info__block-content p{color:#ededed;margin:0}.s-offer .s-offer-slider .swiper-buttons,.s-offer__block,.s-offer__content.medium .s-offer__block-info ul,.s-offer__content.large .s-offer__block .s-offer__block-info ul,.s-offer__content.with-tag .s-offer__block-info_tags,.s-offer__content,.s-offer__head{display:-webkit-box;display:-ms-flexbox;display:flex}.s-offer{width:100%;margin:80px 0}.s-offer__head{width:100%;margin-bottom:72px;-webkit-box-align:center;-ms-flex-align:center;align-items:center;-webkit-box-pack:justify;-ms-flex-pack:justify;justify-content:space-between}@media (max-width:1023px){.s-offer__head{-ms-flex-wrap:wrap;flex-wrap:wrap;-webkit-box-align:start;-ms-flex-align:start;align-items:flex-start;margin-bottom:60px}}@media (max-width:639px){.s-offer__head{margin-bottom:50px}}@media (max-width:400px){.s-offer__head{margin-bottom:44px}}.s-offer__head.with-button .s-offer__head-text{width:510px}@media (max-width:1199px){.s-offer__head.with-button .s-offer__head-text{width:440px}}@media (max-width:1023px){.s-offer__head.with-button .s-offer__head-text{width:calc(100% - 300px)}}@media (max-width:767px){.s-offer__head.with-button .s-offer__head-text{width:100%;margin-bottom:40px}}@media (max-width:639px){.s-offer__head.with-button .s-offer__head-text{margin-bottom:30px}}@media (max-width:400px){.s-offer__head.with-button .s-offer__head-text{margin-bottom:24px}}.s-offer__head.full-width{-ms-flex-wrap:wrap;flex-wrap:wrap;-webkit-box-align:start;-ms-flex-align:start;align-items:flex-start;margin-bottom:72px}@media (max-width:767px){.s-offer__head.full-width{margin-bottom:44px}}.s-offer__head.full-width .page-title{margin-bottom:32px;width:100%}@media (max-width:767px){.s-offer__head.full-width .page-title{margin-bottom:24px}}.s-offer__head.full-width .s-offer__head-text{width:100%}.s-offer__head.full-width .button{margin-top:32px}@media (max-width:767px){.s-offer__head.full-width .button{margin-top:0}}.s-offer__head .page-title{color:#fff}@media (max-width:1023px){.s-offer__head .page-title{margin-bottom:24px}}.s-offer__head-text{width:calc(100% - 475px);font-weight:600;font-size:16px;line-height:24px;color:#ededed}@media (max-width:1199px){.s-offer__head-text{width:calc(100% - 375px)}}@media (max-width:1023px){.s-offer__head-text{width:100%}}.s-offer__content{position:relative;margin-bottom:72px;-ms-flex-wrap:wrap;flex-wrap:wrap}.s-offer__content .s-offer__link{position:absolute;left:0;top:0;width:100%;height:100%;z-index:2}.s-offer__content.with-tag .s-offer__block-info{position:static !important;width:auto;pointer-events:none}@media (max-width:1023px){.s-offer__content.with-tag .s-offer__block-info{padding:80px 0 0 !important}}.s-offer__content.with-tag .s-offer__block{-webkit-box-orient:vertical;-webkit-box-direction:normal;-ms-flex-direction:column;flex-direction:column;-webkit-box-pack:end;-ms-flex-pack:end;justify-content:flex-end;-webkit-box-align:start;-ms-flex-align:start;align-items:flex-start;padding:24px}.s-offer__content.with-tag .s-offer__block-info_tags{-ms-flex-wrap:wrap;flex-wrap:wrap;z-index:3;position:relative}@media (max-width:1023px){.s-offer__content.with-tag .s-offer__block-info_tags{margin-top:8px}}.s-offer__content.with-tag .s-offer__block-info_tags li,.s-offer__content.with-tag .s-offer__block-info_tags a{background:rgba(196,196,196,.15);border-radius:10px;padding:8px 24px;color:rgba(255,255,255,.6);font-weight:600;font-size:14px;line-height:24px;margin-right:24px;margin-top:16px;display:inline-block;-webkit-transition:all .45s;transition:all .45s}.s-offer__content.with-tag .s-offer__block-info_tags li:hover,.s-offer__content.with-tag .s-offer__block-info_tags a:hover{color:#00dbde;background:hsla(0,0%,77%,.4)}@media (max-width:1023px){.s-offer__content.with-tag .s-offer__block-info_tags li,.s-offer__content.with-tag .s-offer__block-info_tags a{margin-top:8px;margin-right:10px}}@media (max-width:1023px){.s-offer__content{margin-bottom:0}}.s-offer__content:nth-last-child(1){margin-bottom:0}@media (max-width:1023px){.s-offer__content{-ms-flex-wrap:wrap;flex-wrap:wrap}}.s-offer__content.triple:before{content:"";position:absolute;right:0;top:calc(50% - 71px);width:142px;height:142px;background-image:url(//eventyr.pro/wp-content/themes/eventyr/template-parts/blocks-service/s-offer/../../../assets/img/our-services/bg-block.svg)}@media (max-width:1199px){.s-offer__content.triple:before{right:-30px}}@media (max-width:1023px){.s-offer__content.triple:before{right:60px;top:auto;bottom:105px}}@media (max-width:639px){.s-offer__content.triple:before{display:none;content:none}}@media (max-width:1023px){.s-offer__content.triple{margin-bottom:30px}}@media (max-width:639px){.s-offer__content.triple{margin-bottom:24px}}.s-offer__content.triple:nth-of-type(2n+2){-webkit-box-pack:end;-ms-flex-pack:end;justify-content:flex-end}@media (max-width:1023px){.s-offer__content.triple:nth-of-type(2n+2){-webkit-box-pack:start;-ms-flex-pack:start;justify-content:flex-start}}.s-offer__content.triple:nth-of-type(2n+2):before{left:0;right:auto;-webkit-transform:scaleX(-1);transform:scaleX(-1)}@media (max-width:1199px){.s-offer__content.triple:nth-of-type(2n+2):before{left:-30px}}@media (max-width:1023px){.s-offer__content.triple:nth-of-type(2n+2):before{left:auto;right:60px;top:auto;bottom:105px}}@media (max-width:639px){.s-offer__content.triple:nth-of-type(2n+2):before{display:none;content:none}}@media (max-width:1023px){.s-offer__content.triple:nth-last-child(1){margin-bottom:0}}.s-offer__content.triple .s-offer__block{width:268px}@media (max-width:1023px){.s-offer__content.triple .s-offer__block{width:calc(50% - 10px)}}@media (max-width:639px){.s-offer__content.triple .s-offer__block{width:100%}}@media (max-width:1023px){.s-offer__content.triple .s-offer__block:nth-last-child(-n+2){margin-bottom:30px}}@media (max-width:639px){.s-offer__content.triple .s-offer__block:nth-last-child(-n+2){margin-bottom:24px}}.s-offer__content.triple .s-offer__block:nth-last-child(1){margin-right:0}@media (max-width:1023px){.s-offer__content.triple .s-offer__block:nth-last-child(1){margin-bottom:0}}.s-offer__content.double{margin-bottom:48px}@media (max-width:1023px){.s-offer__content.double{margin-bottom:30px}}@media (max-width:639px){.s-offer__content.double{margin-bottom:0}.s-offer__content.double:nth-last-child(1) .s-offer__block:nth-last-child(1){margin-bottom:0}}.s-offer__content.double:before{position:absolute;right:19px;top:calc(50% - 102px);width:204px;height:204px;background-image:url(//eventyr.pro/wp-content/themes/eventyr/template-parts/blocks-service/s-offer/../../../assets/img/our-services/bg-block.svg);background-size:cover}@media (max-width:1199px){.s-offer__content.double:before{width:180px;height:180px;right:-30px}}@media (max-width:1023px){.s-offer__content.double:before{content:none;display:none}}.s-offer__content.double .s-offer__block{max-width:calc(33.333% - 20px);min-height:260px;height:auto}@media (max-width:1023px){.s-offer__content.double .s-offer__block{max-width:48%;width:48%;margin-bottom:0}}@media (max-width:639px){.s-offer__content.double .s-offer__block{max-width:100%;width:100%;margin-bottom:24px}}.s-offer__content.double .s-offer__block:nth-last-child(1){margin-right:0}.s-offer__content.double:nth-of-type(3n+1){-webkit-box-pack:start;-ms-flex-pack:start;justify-content:flex-start}.s-offer__content.double:nth-of-type(3n+1):before{content:""}.s-offer__content.double:nth-of-type(3n+2){-webkit-box-pack:center;-ms-flex-pack:center;justify-content:center}.s-offer__content.double:nth-of-type(3n){-webkit-box-pack:end;-ms-flex-pack:end;justify-content:flex-end}.s-offer__content.double:nth-of-type(3n):before{content:"";left:21px;right:auto;-webkit-transform:scaleY(-1);transform:scaleY(-1)}@media (max-width:1199px){.s-offer__content.double:nth-of-type(3n):before{left:-30px}}.s-offer__content.large .s-offer__block{max-width:calc(50% - 15px);height:300px;margin-bottom:48px}@media (max-width:1199px){.s-offer__content.large .s-offer__block{margin-bottom:30px}}@media (max-width:1023px){.s-offer__content.large .s-offer__block{max-width:48%;width:48%;margin-bottom:24px;height:auto;min-height:300px}.s-offer__content.large .s-offer__block:after{background:-webkit-gradient(linear,left top,left bottom,from(rgba(14,14,15,.5)),color-stop(rgba(14,14,15,.6)),color-stop(rgba(14,14,15,.92)),to(#0e0e0f));background:linear-gradient(to bottom,rgba(14,14,15,.5),rgba(14,14,15,.6),rgba(14,14,15,.92),#0e0e0f)}}@media (max-width:639px){.s-offer__content.large .s-offer__block{max-width:100%;width:100%;margin-bottom:24px;min-height:260px}}.s-offer__content.large .s-offer__block:nth-of-type(2n+2){margin-right:0}.s-offer__content.large .s-offer__block:nth-of-type(2n+2) .s-offer__block-info h3{color:#8974ff}.s-offer__content.large .s-offer__block:nth-last-child(-n+2){margin-bottom:0}@media (max-width:639px){.s-offer__content.large .s-offer__block:nth-last-child(-n+2){margin-bottom:24px}}@media (max-width:639px){.s-offer__content.large .s-offer__block:nth-last-child(1){margin-bottom:0}}@media (max-width:1023px){.s-offer__content.large .s-offer__block .s-offer__block-info{position:relative;bottom:0;padding:50px 0 30px}}@media (max-width:639px){.s-offer__content.large .s-offer__block .s-offer__block-info{padding:80px 0 24px}}.s-offer__content.large .s-offer__block .s-offer__block-info h3{color:#00dbde}.s-offer__content.large .s-offer__block .s-offer__block-info ul{-ms-flex-wrap:wrap;flex-wrap:wrap}.s-offer__content.large .s-offer__block .s-offer__block-info ul li{background:rgba(196,196,196,.15);border-radius:10px;padding:8px 24px;color:rgba(255,255,255,.6);font-weight:600;font-size:14px;line-height:24px;margin-right:24px;margin-top:16px;display:inline-block}.s-offer__content.large .s-offer__block .s-offer__block-info ul li a{color:rgba(255,255,255,.6);font-weight:inherit;font-size:inherit}.s-offer__content.large .s-offer__block .s-offer__block-info ul li a:hover{color:#00dbde;background:hsla(0,0%,77%,.4)}@media (max-width:1023px){.s-offer__content.large .s-offer__block .s-offer__block-info ul li{margin-top:8px;margin-right:10px}}@media (max-width:639px){.s-offer__content.large .s-offer__block .s-offer__block-info ul li{margin-top:6px;margin-right:6px}}@media (max-width:1023px){.s-offer__content.medium .s-offer__block-info{position:relative;bottom:0;padding:50px 0 30px}}@media (max-width:639px){.s-offer__content.medium .s-offer__block-info{padding:80px 0 24px}}.s-offer__content.medium .s-offer__block-info h3{color:#00dbde}.s-offer__content.medium .s-offer__block-info ul{-ms-flex-wrap:wrap;flex-wrap:wrap;margin-top:12px}.s-offer__content.medium .s-offer__block-info ul li{background:rgba(196,196,196,.15);border-radius:10px;padding:8px 24px;color:rgba(255,255,255,.6);font-weight:600;font-size:14px;line-height:24px;margin-right:16px;margin-top:12px;display:inline-block}@media (max-width:1023px){.s-offer__content.medium .s-offer__block-info ul li{margin-top:8px;margin-right:10px}}@media (max-width:639px){.s-offer__content.medium .s-offer__block-info ul li{margin-top:6px;margin-right:6px}}.s-offer__content.medium .s-offer__block{max-width:calc(33.333% - 30px);height:408px;margin-bottom:48px}@media (max-width:1199px){.s-offer__content.medium .s-offer__block{margin-bottom:24px}}@media (max-width:1023px){.s-offer__content.medium .s-offer__block{max-width:100%;min-height:320px;height:auto}}@media (max-width:639px){.s-offer__content.medium .s-offer__block{max-width:100%;min-height:300px}}.s-offer__content.medium .s-offer__block:nth-of-type(3n+3){margin-right:0}@media (max-width:1023px){.s-offer__content.medium .s-offer__block:nth-of-type(3n+3){margin-bottom:24px;margin-right:20px}}@media (max-width:639px){.s-offer__content.medium .s-offer__block:nth-of-type(3n+3){margin-right:0}}.s-offer__content.medium .s-offer__block:nth-of-type(3n+3) h3{background:-webkit-gradient(linear,left top,right top,from(#00dbde),color-stop(62.91%,#8974ff));background:linear-gradient(90deg,#00dbde 0%,#8974ff 62.91%);-webkit-background-clip:text;-webkit-text-fill-color:transparent;background-clip:text;text-fill-color:transparent}.s-offer__content.medium .s-offer__block:nth-last-child(-n+3){margin-bottom:0}@media (max-width:1023px){.s-offer__content.medium .s-offer__block:nth-last-child(-n+3){margin-bottom:24px}}.s-offer__content.medium .s-offer__block:nth-of-type(3n+2) h3{color:#8974ff}@media (max-width:1023px){.s-offer__content.medium .s-offer__block:nth-of-type(2n+2){margin-right:0}}.s-offer__content.medium .s-offer__block:nth-of-type(4n+4){margin-right:30px}@media (max-width:1199px){.s-offer__content.medium .s-offer__block:nth-of-type(4n+4){margin-right:20px}}@media (max-width:1023px){.s-offer__content.medium .s-offer__block:nth-of-type(4n+4){margin-right:0}}.s-offer__content.medium .s-offer__block:nth-of-type(4n+4) h3{color:#00dbde}.s-offer__content.medium .s-offer__block:nth-child(1) h3{color:#00dbde}@media (max-width:1023px){.s-offer__content.medium .s-offer__block:nth-last-child(1){margin-bottom:0}}.s-offer__content.triple-with-slider .s-offer__block{max-width:calc(33.3333% - 20px);height:300px;margin-bottom:72px;margin-right:30px}@media (max-width:1199px){.s-offer__content.triple-with-slider .s-offer__block{margin-bottom:60px;margin-right:20px;max-width:calc(33.3333% - 14.5px)}}@media (max-width:1023px){.s-offer__content.triple-with-slider .s-offer__block{max-width:calc(50% - 10px);margin-bottom:30px}}@media (max-width:639px){.s-offer__content.triple-with-slider .s-offer__block{max-width:100%;margin-bottom:24px;margin-right:0}}.s-offer__content.triple-with-slider .s-offer__block:nth-of-type(3n+3){margin-right:0}@media (max-width:1023px){.s-offer__content.triple-with-slider .s-offer__block:nth-of-type(3n+3){max-width:100%;width:100%}}@media (max-width:1023px){.s-offer__content.triple-with-slider .s-offer__block:nth-of-type(2n+2){margin-right:0}}@media (max-width:639px){.s-offer__content.triple-with-slider .s-offer__block:nth-of-type(2n+2){max-width:100%}}.s-offer__block{--borderWidth:1px;max-width:calc(25% - 23px);width:100%;min-height:300px;border-radius:10px;position:relative;margin-right:30px;margin-bottom:48px;-webkit-box-align:end;-ms-flex-align:end;align-items:flex-end}@media (max-width:1199px){.s-offer__block{margin-right:20px;max-width:calc(25% - 15px)}}@media (max-width:1023px){.s-offer__block{width:calc(50% - 10px);max-width:100%;margin-bottom:30px}}@media (max-width:639px){.s-offer__block{width:100%;margin-bottom:24px;margin-right:0;min-height:260px}}.s-offer__block:before{content:"";position:absolute;bottom:-2px;left:-1px;width:100%;height:2px;border-radius:10px 10px 0;z-index:1;background:-webkit-gradient(linear,left top,right top,from(rgba(14,14,15,0)),color-stop(rgba(14,14,15,.8)),color-stop(rgba(14,14,15,.9)),to(#0e0e0f));background:linear-gradient(to right,rgba(14,14,15,0),rgba(14,14,15,.8),rgba(14,14,15,.9),#0e0e0f)}.s-offer__block:after{content:"";position:absolute;top:0;left:0;width:calc(100% + 1px);height:100%;border-radius:10px 10px 0;z-index:1;background:-webkit-gradient(linear,left top,left bottom,from(rgba(14,14,15,0)),color-stop(rgba(14,14,15,.6)),color-stop(rgba(14,14,15,.8)),color-stop(rgba(14,14,15,.92)),to(#0e0e0f));background:linear-gradient(to bottom,rgba(14,14,15,0),rgba(14,14,15,.6),rgba(14,14,15,.8),rgba(14,14,15,.92),#0e0e0f)}@media (max-width:1023px){.s-offer__block:after{background:-webkit-gradient(linear,left top,left bottom,from(rgba(14,14,15,.5)),color-stop(rgba(14,14,15,.6)),color-stop(rgba(14,14,15,.8)),color-stop(rgba(14,14,15,.92)),to(#0e0e0f));background:linear-gradient(to bottom,rgba(14,14,15,.5),rgba(14,14,15,.6),rgba(14,14,15,.8),rgba(14,14,15,.92),#0e0e0f)}}.s-offer__block-image{width:100%;height:100%;padding:1px 0 1px 1px;border-radius:10px;position:absolute;left:-1px;bottom:-1px;-webkit-transition:all linear .1s;transition:all linear .1s;will-change:auto}.s-offer__block-image:after{content:"";border-radius:10px;position:absolute;top:0;left:0;height:100%;width:calc(100% + 1px);background:linear-gradient(80deg,#c4bdeb,#8677bc,#432d62,#a594cb);z-index:-1;-webkit-animation:animatedgradient 14s infinite;animation:animatedgradient 14s infinite;background-size:300% 300%}.s-offer__block-image img{border-radius:10px;width:100%;height:100%;-o-object-fit:cover;object-fit:cover}.s-offer__block-info{position:absolute;bottom:24px;left:24px;width:calc(100% - 48px);z-index:2}.s-offer__block-info h3{font-weight:900;font-size:26px;line-height:32px;text-transform:uppercase;color:#fff;margin-bottom:16px}.s-offer__block-info span{font-weight:600;font-size:14px;line-height:20px;color:#ededed;display:block}.s-offer__block-info span:nth-last-child(1){margin-bottom:0}.s-offer__block:nth-of-type(2n+2) .s-offer__block-image:after{-webkit-animation:animatedgradient 8s infinite;animation:animatedgradient 8s infinite}@media (max-width:1023px){.s-offer__block:nth-of-type(2n+2){margin-right:0}}.s-offer__block:nth-of-type(3n+3) .s-offer__block-image:after{-webkit-animation:animatedgradient 20s infinite;animation:animatedgradient 20s infinite}.s-offer__block:nth-of-type(4n+4){margin-right:0}.s-offer__block:nth-last-child(-n+4){margin-bottom:0}@media (max-width:1023px){.s-offer__block:nth-last-child(-n+4){margin-bottom:30px}}@media (max-width:639px){.s-offer__block:nth-last-child(-n+4){margin-bottom:24px}}@media (max-width:1023px){.s-offer__block:nth-last-child(-n+2){margin-bottom:0}}@media (max-width:639px){.s-offer__block:nth-last-child(-n+2){margin-bottom:24px}}@media (max-width:639px){.s-offer__block:nth-last-child(-n+1){margin-bottom:0}}.s-offer__block:hover:before{bottom:10px}.s-offer__block:hover:after{width:calc(100% - 1px);border-radius:10px}.s-offer__block:hover .s-offer__block-image{height:calc(100% + 20px)}@media (max-width:1023px){.s-offer__block:hover .s-offer__block-image{height:100%}}.s-offer__block:hover .s-offer__block-image:after{-webkit-animation:animatedgradient 8s infinite;animation:animatedgradient 8s infinite}.s-offer .s-offer-slider{overflow:visible;max-width:1120px;margin:0 auto;width:100%}@media (max-width:1199px){.s-offer .s-offer-slider{max-width:960px}}@media (max-width:1023px){.s-offer .s-offer-slider{max-width:710px}}@media (max-width:767px){.s-offer .s-offer-slider{max-width:100%;padding:0 40px}}@media (max-width:639px){.s-offer .s-offer-slider{padding:0 30px}}@media (max-width:400px){.s-offer .s-offer-slider{padding:0 16px}}.s-offer .s-offer-slider .s-offer__block{max-width:100%}@media (max-width:1199px){.s-offer .s-offer-slider .s-offer__block{max-width:100%}}.s-offer .s-offer-slider .swiper-buttons{-webkit-box-align:center;-ms-flex-align:center;align-items:center;-webkit-box-pack:end;-ms-flex-pack:end;justify-content:flex-end;margin-top:19px;color:#fff;margin-right:calc((100% - 1120px)/2)}@media (max-width:1359px){.s-offer .s-offer-slider .swiper-buttons{margin-right:calc((100% - 1098px)/2)}}@media (max-width:1199px){.s-offer .s-offer-slider .swiper-buttons{margin-right:calc((100% - 960px)/2)}}@media (max-width:1023px){.s-offer .s-offer-slider .swiper-buttons{margin-right:calc((100% - 710px)/2)}}@media (max-width:767px){.s-offer .s-offer-slider .swiper-buttons{margin-right:40px;margin-top:20px}}@media (max-width:639px){.s-offer .s-offer-slider .swiper-buttons{margin-right:0;margin-top:30px}}.s-offer .s-offer-slider .swiper-pagination-custom{left:0;text-align:left;position:relative;bottom:0;width:auto;margin:0 14px}.s-offer .s-offer-slider .swiper-pagination{color:#fff}.s-offer .s-offer-slider .swiper-button-next,.s-offer .s-offer-slider .swiper-button-prev{top:2px;bottom:auto;position:relative}.s-offer .s-offer-slider .swiper-button-prev{left:0;background-image:url(//eventyr.pro/wp-content/themes/eventyr/template-parts/blocks-service/s-offer/../../../assets/img/icon/slider-left-white.svg)}.s-offer .s-offer-slider .swiper-button-next{right:auto;left:0;background-image:url(//eventyr.pro/wp-content/themes/eventyr/template-parts/blocks-service/s-offer/../../../assets/img/icon/slider-right-white.svg)}@-webkit-keyframes animatedgradient{0%{background-position:0 50%}50%{background-position:100% 50%}100%{background-position:0 50%}}@keyframes animatedgradient{0%{background-position:0 50%}50%{background-position:100% 50%}100%{background-position:0 50%}}.we-offer-service{overflow:hidden;padding:80px 0}.we-offer-service .page-title{color:#fff;margin-bottom:32px}.we-offer-service .we-offer-service_text{padding-right:140px}.we-offer-service .we-offer-service_text p{margin-bottom:0}.we-offer-service .we-offer-slider{overflow:visible;margin-top:72px;margin-bottom:0}.we-offer-service .s-offer__block{max-width:374px;min-width:374px}.we-offer-service .s-offer__block:nth-child(odd) .s-offer__block-info h3{color:#00dbde}.we-offer-service .s-offer__block:nth-child(2n) .s-offer__block-info h3{color:#8974ff}.we-offer-service .swiper-buttons{display:-webkit-box;display:-ms-flexbox;display:flex;-webkit-box-align:center;-ms-flex-align:center;align-items:center;-webkit-box-pack:end;-ms-flex-pack:end;justify-content:flex-end;color:#fff;position:relative;-webkit-transform:translateY(-93px);-ms-transform:translateY(-93px);transform:translateY(-93px)}.we-offer-service .swiper-button-prev{background-image:url(//eventyr.pro/wp-content/themes/eventyr/template-parts/blocks-service/s-offer/../../../assets/img/icon/slider-left-white.svg)}.we-offer-service .swiper-button-next{background-image:url(//eventyr.pro/wp-content/themes/eventyr/template-parts/blocks-service/s-offer/../../../assets/img/icon/slider-right-white.svg)}.we-offer-service .swiper-buttons .swiper-pagination{color:inherit;width:auto;position:static;padding:0 16px}.we-offer-service .swiper-buttons .swiper-button-next,.we-offer-service .swiper-buttons .swiper-button-prev{position:static}@media (max-width:1023px){.we-offer-service .s-offer__block{max-width:none;min-width:328px}.we-offer-service .s-offer__block-info h3{font-size:26px!important;line-height:32px}}@media (max-width:767px){.we-offer-service .we-offer-service_text{padding-right:0}.we-offer-service .we-offer-slider{margin-top:44px}.we-offer-service .s-offer__block{max-width:100%;min-width:100%}.we-offer-service .swiper-wrapper{display:block}.we-offer-service .page-title{margin-bottom:24px}.we-offer-service .swiper-buttons{display:none}.we-offer-service .swiper-wrapper{-webkit-transform:none!important;-ms-transform:none!important;transform:none!important}}.approach-slider .swiper-slide-item .slide-icon img{width:100%;height:100%}.approach.with-scroll .approach-slider-scroll .swiper-slide-item,.approach.with-scroll .approach-slider-scroll,.approach-slider .swiper-buttons,.approach-head{display:-webkit-box;display:-ms-flexbox;display:flex}body.page-stop{overflow:hidden}.approach{background-color:#fff;padding:80px 0 74px;overflow:hidden;position:relative;-webkit-user-select:none;-ms-user-select:none;-moz-user-select:none;user-select:none}.approach[data-color=black] .approach-text{color:#ededed}.approach-head{width:100%;-webkit-box-align:center;-ms-flex-align:center;align-items:center;-webkit-box-pack:justify;-ms-flex-pack:justify;justify-content:space-between;margin-bottom:56px}@media (max-width:1023px){.approach-head{-ms-flex-wrap:wrap;flex-wrap:wrap}}.approach-head .page-title{padding-right:30px;width:calc(100% - 635px)}@media (max-width:1199px){.approach-head .page-title{width:calc(100% - 450px)}}@media (max-width:1023px){.approach-head .page-title{width:100%}}@media (max-width:639px){.home .approach-head .page-title{width:260px}}.with-scroll .approach-head .page-title{width:100%;text-align:center;padding-right:0}@media (max-width:639px){.with-scroll .approach-head .page-title{text-align:left}}.approach-text{font-weight:600;font-size:16px;line-height:24px;color:#585858;width:635px}@media (max-width:1199px){.approach-text{width:450px}}@media (max-width:1023px){.approach-text{width:100%;margin-top:32px}}.approach.black-theme,.approach[data-color=black]{background-color:#0e0e0f}.approach.black-theme .page-title,.approach[data-color=black] .page-title{color:#fff}.approach.black-theme .approach-slider .swiper-slide-item .slide-title,.approach[data-color=black] .approach-slider .swiper-slide-item .slide-title{color:#fff}.approach.black-theme .approach-slider .swiper-slide-item .slide-text,.approach.black-theme .approach-slider .swiper-slide-item .slide-numb,.approach[data-color=black] .approach-slider .swiper-slide-item .slide-text,.approach[data-color=black] .approach-slider .swiper-slide-item .slide-numb{color:#ededed}.approach.black-theme .approach-slider .swiper-pagination,.approach[data-color=black] .approach-slider .swiper-pagination{color:#fff}.approach.black-theme .approach-slider .swiper-button-next,.approach[data-color=black] .approach-slider .swiper-button-next{background-image:url(//eventyr.pro/wp-content/themes/eventyr/template-parts/blocks-global/approach/../../../assets/img/icon/slider-right-white.svg)}.approach.black-theme .approach-slider .swiper-button-prev,.approach[data-color=black] .approach-slider .swiper-button-prev{background-image:url(//eventyr.pro/wp-content/themes/eventyr/template-parts/blocks-global/approach/../../../assets/img/icon/slider-left-white.svg)}.approach.black-theme:before,.approach[data-color=black]:before{border-bottom:1px solid rgba(135,135,135,.6)}.approach:before{content:"";position:absolute;bottom:154px;left:0;width:100%;height:1px;border-bottom:1px solid rgba(135,135,135,.3)}.home .approach:before{bottom:84px}@media (max-width:639px){.home .approach:before{bottom:162px}}.approach-slider{overflow:visible;width:47.3%;margin-left:54px}@media (max-width:1023px){.approach-slider{width:56%}}@media (max-width:639px){.approach-slider{margin-left:0;width:80%}}@media (max-width:500px){.approach-slider{margin-left:0;width:100%}}@media (max-width:400px){.approach-slider{width:100%}}.approach-slider .swiper-buttons{-webkit-box-pack:end;-ms-flex-pack:end;justify-content:flex-end;position:relative;top:0;right:-530px;margin-top:52px;-webkit-box-align:center;-ms-flex-align:center;align-items:center}.home .approach-slider .swiper-buttons{margin-top:0;position:absolute;right:-529px;top:-97px}@media (max-width:1199px){.approach-slider .swiper-buttons{right:-450px}.home .approach-slider .swiper-buttons{right:-452px}}@media (max-width:1023px){.approach-slider .swiper-buttons{right:-258px}.home .approach-slider .swiper-buttons{right:-258px}}@media (max-width:767px){.approach-slider .swiper-buttons{right:-64%;position:relative}.home .approach-slider .swiper-buttons{right:-64%;top:-93px}}@media (max-width:639px){.approach-slider .swiper-buttons{right:-25%}.home .approach-slider .swiper-buttons{position:relative;right:-25%;top:auto;margin-top:60px;-webkit-box-pack:end;-ms-flex-pack:end;justify-content:flex-end}}@media (max-width:500px){.approach-slider .swiper-buttons{right:0}.home .approach-slider .swiper-buttons{right:0}}.approach-slider .swiper-pagination-custom{left:0;text-align:left;position:relative;bottom:0;width:auto;margin:0 14px}.approach-slider .swiper-button-next,.approach-slider .swiper-button-prev{top:2px;bottom:auto;position:relative}.approach-slider .swiper-button-prev{left:0}.approach-slider .swiper-button-next{right:auto;left:0}@media (max-width:639px){.approach-slider .swiper-wrapper{margin-left:0}}.approach-slider .swiper-slide{height:auto}@media (max-width:639px){.approach-slider .swiper-slide{width:90%}}.approach-slider .swiper-slide.swiper-slide-active .swiper-slide-item:before{background:#1e1e20}[data-color=black] .approach-slider .swiper-slide.swiper-slide-active .swiper-slide-item:before,.black-theme .approach-slider .swiper-slide.swiper-slide-active .swiper-slide-item:before{background:#fff}.approach-slider .swiper-slide-item{padding-right:130px;margin-bottom:76px}@media (max-width:1023px){.approach-slider .swiper-slide-item{padding-right:70px}}@media (max-width:639px){.approach-slider .swiper-slide-item{padding-right:40px}}.approach-slider .swiper-slide-item:before{content:"";position:absolute;left:0;bottom:0;width:10px;height:10px;border-radius:50%;-webkit-transition:all .5s;transition:all .5s;background:#dbdbdb;bottom:6px}[data-color=black] .approach-slider .swiper-slide-item:before,.black-theme .approach-slider .swiper-slide-item:before{background:#dbdbdb}.approach-slider .swiper-slide-item .slide-numb{position:absolute;left:-47px;top:75px;font-weight:300;font-size:18px;line-height:100%;color:#878787}@media (max-width:1359px){.approach-slider .swiper-slide-item .slide-numb{top:71px}}@media (max-width:767px){.approach-slider .swiper-slide-item .slide-numb{top:69px}}@media (max-width:639px){.approach-slider .swiper-slide-item .slide-numb{left:0;top:68px}}.approach-slider .swiper-slide-item .slide-icon{width:44px;height:44px;margin-bottom:20px}.approach-slider .swiper-slide-item .slide-title{font-weight:800;font-size:32px;line-height:40px;color:#000;text-transform:uppercase;margin-bottom:15px}@media (max-width:1359px){.approach-slider .swiper-slide-item .slide-title{font-size:28px;line-height:34px}}@media (max-width:767px){.approach-slider .swiper-slide-item .slide-title{font-size:20px;line-height:28px}}@media (max-width:639px){.approach-slider .swiper-slide-item .slide-title{padding-left:48px}}.approach-slider .swiper-slide-item .slide-text{font-weight:600;font-size:16px;line-height:24px;color:#585858}.approach-slider .swiper-slide-item .slide-text a{color:#8974ff}.approach-slider .swiper-slide-item .slide-text span{font-weight:300;color:#00dbde}.approach.full-width .approach-text{display:none}.approach.full-width .page-title{width:100%}.approach.with-scroll{padding:80px 0}@media (max-width:1023px){.approach.with-scroll{position:relative !important;top:0 !important;left:0 !important;width:100% !important;height:auto !important;max-height:initial !important}}.approach.with-scroll:before{content:none}.approach.with-scroll .approach-head{margin-bottom:0}.approach.with-scroll .approach-slider-scroll{padding-left:323px;position:relative;margin-top:96px;overflow:visible;gap:56px}@media (max-width:1359px){.approach.with-scroll .approach-slider-scroll{margin-top:100px}}@media (max-width:1199px){.approach.with-scroll .approach-slider-scroll{margin-top:97px;padding-left:248px}}@media (max-width:1023px){.approach.with-scroll .approach-slider-scroll{width:100%;padding-left:0;-ms-flex-wrap:wrap;flex-wrap:wrap;gap:32px}}.approach.with-scroll .approach-slider-scroll:after{content:"";position:absolute;top:-68px;left:0;margin:0 auto;right:0;width:31px;height:19px;background-image:url(//eventyr.pro/wp-content/themes/eventyr/template-parts/blocks-global/approach/../../../assets/img/icon/line-arrow.svg);background-size:cover;-webkit-transition:all .5s;transition:all .5s}.approach.with-scroll .approach-slider-scroll:before{content:"";top:-59px;position:absolute;left:0;right:0;margin:0 auto;bottom:auto;border:0;height:3px;background-image:url(//eventyr.pro/wp-content/themes/eventyr/template-parts/blocks-global/approach/../../../assets/img/icon/block-line.svg);background-size:contain;width:100%}.approach.with-scroll .approach-slider-scroll .swiper-slide{width:462px;height:auto;padding:1px}@media (max-width:1023px){.approach.with-scroll .approach-slider-scroll .swiper-slide{width:100%}}.approach.with-scroll .approach-slider-scroll .swiper-slide:before{content:"";position:absolute;left:0;top:0;width:100%;height:100%;background:linear-gradient(336deg,rgba(188,172,255,0) 8%,rgba(137,116,255,.35) 50%,hsla(0,12%,87%,.9) 100%);padding:1px;border-radius:21px;-webkit-transition:all .45s;transition:all .45s}.approach.with-scroll .approach-slider-scroll .swiper-slide-item{padding:32px;border-radius:20px;background:#161617;-ms-flex-wrap:wrap;flex-wrap:wrap;gap:20px;position:relative;z-index:1;width:100%;height:100%;-ms-flex-line-pack:start;align-content:flex-start}.approach.with-scroll .approach-slider-scroll .swiper-slide-item .slide-numb{font-size:32px;font-style:normal;font-weight:600;line-height:40px;text-transform:uppercase;color:#8974ff;position:absolute;left:32px;top:32px}.approach.with-scroll .approach-slider-scroll .swiper-slide-item .slide-title{font-size:32px;font-style:normal;font-weight:600;line-height:40px;letter-spacing:-1px;color:#fff;padding-left:61px}.approach.with-scroll .approach-slider-scroll .swiper-slide-item .slide-text{width:100%;font-size:16px;font-style:normal;font-weight:600;line-height:24px;color:#ededed}[data-color=white].techno .page-title,.techno-slider .swiper-slide-block-icons,.techno__text,.techno .page-title{display:-webkit-box;display:-ms-flexbox;display:flex}[data-color=white].techno .techno-slider .swiper-slide-block-icons span,.techno-slider .swiper-slide-block-icons span,.techno-slider .swiper-slide-block-icons>div{display:-ms-inline-flexbox;display:-webkit-inline-box;display:inline-flex}.techno{width:100%;padding:183px 0 100px;background-color:transparent;background-image:-webkit-gradient(linear,left bottom,left top,color-stop(24%,transparent),color-stop(25%,rgba(52,52,56,.6)),color-stop(25.1%,rgba(52,52,56,.6)),color-stop(25%,transparent),color-stop(74%,transparent),color-stop(75%,rgba(52,52,56,.6)),color-stop(75.1%,rgba(52,52,56,.6)),color-stop(75%,transparent),to(transparent)),-webkit-gradient(linear,left top,right top,color-stop(24%,transparent),color-stop(25%,rgba(52,52,56,.6)),color-stop(25.1%,rgba(52,52,56,.6)),color-stop(25%,transparent),color-stop(74%,transparent),color-stop(75%,rgba(52,52,56,.6)),color-stop(75.1%,rgba(52,52,56,.6)),color-stop(75%,transparent),to(transparent));background-image:linear-gradient(0deg,transparent 24%,rgba(52,52,56,.6) 25%,rgba(52,52,56,.6) 25.1%,transparent 25%,transparent 74%,rgba(52,52,56,.6) 75%,rgba(52,52,56,.6) 75.1%,transparent 75%,transparent),linear-gradient(90deg,transparent 24%,rgba(52,52,56,.6) 25%,rgba(52,52,56,.6) 25.1%,transparent 25%,transparent 74%,rgba(52,52,56,.6) 75%,rgba(52,52,56,.6) 75.1%,transparent 75%,transparent);height:100%;background-size:158px 158px;background-position:calc((100% - 1142px)/2 + 55px) 63px;position:relative;-webkit-user-select:none;-moz-user-select:none;-ms-user-select:none;user-select:none}@media (max-width:1023px){.techno{padding:140px 0 50px;background-position:calc((100% - 736px)/2 + 52px) 20px}}@media (max-width:767px){.techno{background-position:79px 20px}}@media (max-width:639px){.techno{background-image:-webkit-gradient(linear,left bottom,left top,color-stop(20%,transparent),color-stop(21%,rgba(52,52,56,.6)),color-stop(21.1%,rgba(52,52,56,.6)),color-stop(21%,transparent),color-stop(70%,transparent),color-stop(71%,rgba(52,52,56,.6)),color-stop(71.1%,rgba(52,52,56,.6)),color-stop(71%,transparent),to(transparent)),-webkit-gradient(linear,left top,right top,color-stop(20%,transparent),color-stop(21%,rgba(52,52,56,.6)),color-stop(21.1%,rgba(52,52,56,.6)),color-stop(21%,transparent),color-stop(70%,transparent),color-stop(71%,rgba(52,52,56,.6)),color-stop(71.1%,rgba(52,52,56,.6)),color-stop(71%,transparent),to(transparent));background-image:linear-gradient(0deg,transparent 20%,rgba(52,52,56,.6) 21%,rgba(52,52,56,.6) 21.1%,transparent 21%,transparent 70%,rgba(52,52,56,.6) 71%,rgba(52,52,56,.6) 71.1%,transparent 71%,transparent),linear-gradient(90deg,transparent 20%,rgba(52,52,56,.6) 21%,rgba(52,52,56,.6) 21.1%,transparent 21%,transparent 70%,rgba(52,52,56,.6) 71%,rgba(52,52,56,.6) 71.1%,transparent 71%,transparent);background-position:73px 45px;padding:90px 0 40px;background-size:151px 151px}}@media (max-width:400px){.techno{background-position:55px 45px}}.techno .container{position:relative}.techno:before{content:"";position:absolute;left:0;top:0;width:100%;height:200px;background:-webkit-gradient(linear,left bottom,left top,from(rgba(14,14,15,0)),color-stop(rgba(14,14,15,.5)),color-stop(rgba(14,14,15,.9)),to(#0e0e0f));background:linear-gradient(to top,rgba(14,14,15,0),rgba(14,14,15,.5),rgba(14,14,15,.9),#0e0e0f)}@media (max-width:639px){.techno:before{height:80px}}.techno:after{content:"";position:absolute;left:0;bottom:0;width:100%;height:140px;background:-webkit-gradient(linear,left top,left bottom,from(rgba(14,14,15,0)),color-stop(rgba(14,14,15,.7)),color-stop(rgba(14,14,15,.9)),to(#0e0e0f));background:linear-gradient(to bottom,rgba(14,14,15,0),rgba(14,14,15,.7),rgba(14,14,15,.9),#0e0e0f)}.techno__shadow{position:absolute;left:0;top:0;width:100%;height:100%}.techno__shadow:before{content:"";position:absolute;left:0;top:0;width:150px;height:100%;background:-webkit-gradient(linear,right top,left top,from(rgba(14,14,15,0)),color-stop(rgba(14,14,15,.5)),color-stop(rgba(14,14,15,.9)),to(#0e0e0f));background:linear-gradient(to left,rgba(14,14,15,0),rgba(14,14,15,.5),rgba(14,14,15,.9),#0e0e0f)}@media (max-width:1359px){.techno__shadow:before{width:60px}}@media (max-width:1023px){.techno__shadow:before{width:30px;z-index:2}}@media (max-width:400px){.techno__shadow:before{width:15px}}.techno__shadow:after{content:"";position:absolute;right:0;top:0;width:150px;height:100%;background:-webkit-gradient(linear,left top,right top,from(rgba(14,14,15,0)),color-stop(rgba(14,14,15,.7)),color-stop(rgba(14,14,15,.9)),to(#0e0e0f));background:linear-gradient(to right,rgba(14,14,15,0),rgba(14,14,15,.7),rgba(14,14,15,.9),#0e0e0f)}@media (max-width:1359px){.techno__shadow:after{width:60px}}@media (max-width:1023px){.techno__shadow:after{width:30px;z-index:2}}@media (max-width:400px){.techno__shadow:after{width:15px}}.techno .page-title{color:#fff;background:#0e0e0f;padding-left:23px;width:calc(100% - 401px);-webkit-box-align:center;-ms-flex-align:center;align-items:center;height:156px;padding-right:40px}@media (max-width:1199px){.techno .page-title{margin-left:4px}}@media (max-width:1023px){.techno .page-title{margin-bottom:1px;height:77px;padding-left:10px;width:auto}.techno .page-title br{display:none}}@media (max-width:767px){.techno .page-title{width:451px;padding-left:5px}}@media (max-width:639px){.techno .page-title{display:-webkit-box;display:-ms-flexbox;display:flex;-webkit-box-align:center;-ms-flex-align:center;align-items:center;width:380px;margin-left:0;padding-left:15px;height:150px;margin-bottom:0}}@media (max-width:400px){.techno .page-title{max-width:380px;width:auto;padding-left:8px;margin-left:-3px}}.techno__text{color:#ededed;height:156px;-webkit-box-align:center;-ms-flex-align:center;align-items:center;background-color:#0e0e0f;position:absolute;top:0;z-index:1;font-weight:600;font-size:16px;line-height:24px;width:425px;right:6px;left:auto;padding-right:24px;-webkit-box-pack:start;-ms-flex-pack:start;justify-content:flex-start}@media (max-width:1199px){.techno__text{right:10px;padding-left:80px}}@media (max-width:1023px){.techno__text{position:relative;height:77px;right:0;left:0;top:80px;width:709px;padding:0;padding-left:10px}}@media (max-width:767px){.techno__text{left:0;width:551px;padding:0 12px;margin-bottom:1px}}@media (max-width:639px){.techno__text{display:-webkit-box;display:-ms-flexbox;display:flex;-webkit-box-align:center;-ms-flex-align:center;align-items:center;padding-left:15px;top:1px;margin-left:0;height:150px;width:300px}}@media (max-width:400px){.techno__text{padding-left:10px;margin-left:-4px}}.techno__text span{font-weight:300;color:#00dbde}.techno-slider{width:100%;margin-top:79px;overflow:visible}@media (max-width:1023px){.techno-slider{margin-top:82px;margin-bottom:100px;padding-bottom:81px;overflow:visible}}@media (max-width:639px){.techno-slider{margin-top:2px}}@media (max-width:400px){.techno-slider{margin-left:-10px}}.techno-slider .swiper-wrapper{-ms-flex-wrap:wrap;flex-wrap:wrap;position:relative}@media (max-width:1023px){.techno-slider .swiper-wrapper{-ms-flex-wrap:nowrap;flex-wrap:nowrap}}.techno-slider .swiper-buttons{display:none;padding:0 5px 0 20px}@media (max-width:1023px){.techno-slider .swiper-buttons{display:-webkit-inline-box;display:-ms-inline-flexbox;display:inline-flex;-webkit-box-align:center;-ms-flex-align:center;align-items:center;position:absolute;bottom:2px;right:15px;background:#0e0e0f;height:77px}}@media (max-width:639px){.techno-slider .swiper-buttons{height:72px;bottom:11px;right:-5px}}@media (max-width:639px){.techno-slider .swiper-buttons{right:-14px}}.techno-slider .swiper-pagination-custom{left:0;text-align:left;position:relative;bottom:0;width:auto;margin:0 14px;display:inline-block}.techno-slider .swiper-pagination{color:#fff}.techno-slider .swiper-button-next,.techno-slider .swiper-button-prev{top:2px;bottom:auto;position:relative}.techno-slider .swiper-button-prev{left:0;background-image:url(//eventyr.pro/wp-content/themes/eventyr/template-parts/blocks-global/techno/../../../assets/img/icon/slider-left-white.svg)}.techno-slider .swiper-button-next{right:auto;left:0;background-image:url(//eventyr.pro/wp-content/themes/eventyr/template-parts/blocks-global/techno/../../../assets/img/icon/slider-right-white.svg)}.techno-slider .swiper-slide{display:inline-block;height:auto;position:relative;margin-bottom:79px;width:553px}@media (max-width:1199px){.techno-slider .swiper-slide{width:473px}}@media (max-width:1023px){.techno-slider .swiper-slide{width:553px;margin-bottom:0}}@media (max-width:639px){.techno-slider .swiper-slide{width:304px}}.techno-slider .swiper-slide-block-name{display:inline-block;font-size:20px;text-transform:uppercase;color:#fff;background:#0e0e0f;padding:0 20px;line-height:77px;height:77px;font-weight:900;margin-top:2px}@media (max-width:1359px){.techno-slider .swiper-slide-block-name{font-size:19px}}@media (max-width:1199px){.techno-slider .swiper-slide-block-name{margin-left:5px}}@media (max-width:1023px){.techno-slider .swiper-slide-block-name{padding:0 20px 0 10px;line-height:76px;height:76px;margin-left:2px;margin-top:1px}}@media (max-width:639px){.techno-slider .swiper-slide-block-name{font-size:16px;line-height:73px;height:73px;margin-bottom:2px;margin-top:0}}@media (max-width:639px){.techno-slider .swiper-slide-block-name{margin-left:6px}}.techno-slider .swiper-slide-block-name span{font-weight:300;color:#00dbde}.techno-slider .swiper-slide-block-icons{width:100%;-ms-flex-wrap:wrap;flex-wrap:wrap;padding-right:80px}@media (max-width:1199px){.techno-slider .swiper-slide-block-icons{padding-right:0;margin-left:4px}}@media (max-width:1023px){.techno-slider .swiper-slide-block-icons{padding-right:80px;margin-left:0}}@media (max-width:639px){.techno-slider .swiper-slide-block-icons{padding-right:70px}}@media (max-width:400px){.techno-slider .swiper-slide-block-icons{margin-left:4px}}.techno-slider .swiper-slide-block-icons>div{width:78px;height:79px;-ms-flex-wrap:wrap;flex-wrap:wrap;-webkit-box-pack:center;-ms-flex-pack:center;justify-content:center;-webkit-box-align:center;-ms-flex-align:center;align-items:center;position:relative}@media (max-width:1023px){.techno-slider .swiper-slide-block-icons>div{padding-right:0}}@media (max-width:639px){.techno-slider .swiper-slide-block-icons>div{width:74px;height:76px}}.techno-slider .swiper-slide-block-icons>div img{max-width:80%}@media (max-width:1023px){.techno-slider .swiper-slide-block-icons>div img{max-width:90%}}.techno-slider .swiper-slide-block-icons>div .block-tooltip{visibility:hidden;z-index:1;opacity:.4;width:156px;padding:15px;background:#8974ff;color:#fff;position:absolute;bottom:100%;text-align:center;left:-45px;border-radius:6px;font-size:14px;line-height:100%;-webkit-transform:translateY(10px);transform:translateY(10px);-webkit-transition:all .3s ease-in-out;transition:all .3s ease-in-out;-webkit-box-shadow:0 0 3px rgba(56,54,54,.86);box-shadow:0 0 3px rgba(56,54,54,.86)}@media (max-width:1023px){.techno-slider .swiper-slide-block-icons>div .block-tooltip{bottom:12px;left:50px;width:-webkit-max-content;width:-moz-max-content;width:max-content;text-align:left;max-width:180px;-webkit-transform:translateY(0) translateX(-10px);transform:translateY(0) translateX(-10px)}}@media (max-width:639px){.techno-slider .swiper-slide-block-icons>div .block-tooltip{font-size:13px;padding:12px;bottom:16px}}@media (max-width:400px){.techno-slider .swiper-slide-block-icons>div .block-tooltip{font-size:12px;padding:10px;bottom:20px}}.techno-slider .swiper-slide-block-icons>div .block-tooltip:after{content:" ";width:0;height:0;border-style:solid;border-width:7px 12.5px 0;border-color:#8974ff transparent transparent;position:absolute;left:45%;bottom:-7px}@media (max-width:1023px){.techno-slider .swiper-slide-block-icons>div .block-tooltip:after{border-width:12px 0 0 11.5px;border-color:#8974ff #8974ff #8974ff transparent;position:absolute;left:-9px;bottom:14px}}@media (max-width:639px){.techno-slider .swiper-slide-block-icons>div .block-tooltip:after{bottom:12px}}@media (max-width:400px){.techno-slider .swiper-slide-block-icons>div .block-tooltip:after{bottom:10px}}.techno-slider .swiper-slide-block-icons>div:hover .block-tooltip{visibility:visible;-webkit-transform:translateY(-10px);transform:translateY(-10px);opacity:1;-webkit-transition:.3s linear;transition:.3s linear;-webkit-animation:odsoky 1s ease-in-out infinite alternate;animation:odsoky 1s ease-in-out infinite alternate}@media (max-width:1023px){.techno-slider .swiper-slide-block-icons>div:hover .block-tooltip{-webkit-transform:translateY(0) translateX(10px);transform:translateY(0) translateX(10px)}}.techno-slider .swiper-slide-block-icons span{-webkit-box-align:center;-ms-flex-align:center;align-items:center;padding:5px 20px;height:77px;width:153px;margin-top:2px;margin-left:4px;background-color:#0e0e0f;font-weight:600;font-size:16px;line-height:24px;color:#fff}@media (max-width:1023px){.techno-slider .swiper-slide-block-icons span{width:147px;margin-left:10px}}@media (max-width:767px){.techno-slider .swiper-slide-block-icons span{width:139px;padding:0 18px;margin-top:2px;margin-right:8px}}@media (max-width:639px){.techno-slider .swiper-slide-block-icons span{margin-left:1px;width:149px;margin-right:0;height:72px;margin-top:0;position:relative;background-color:transparent}.techno-slider .swiper-slide-block-icons span:before{content:"";position:absolute;left:0;top:0;width:100%;height:98%;background-color:#0e0e0f;z-index:-1}}@media (max-width:400px){.techno-slider .swiper-slide-block-icons span{margin-left:4px}}[data-color=white].techno{padding:183px 0 100px;background-color:#fff;background-image:-webkit-gradient(linear,left bottom,left top,color-stop(24%,transparent),color-stop(25%,rgba(52,52,56,.12)),color-stop(25.1%,rgba(52,52,56,.12)),color-stop(25%,transparent),color-stop(74%,transparent),color-stop(75%,rgba(52,52,56,.12)),color-stop(75.1%,rgba(52,52,56,.12)),color-stop(75%,transparent),to(transparent)),-webkit-gradient(linear,left top,right top,color-stop(24%,transparent),color-stop(25%,rgba(52,52,56,.12)),color-stop(25.1%,rgba(52,52,56,.12)),color-stop(25%,transparent),color-stop(74%,transparent),color-stop(75%,rgba(52,52,56,.12)),color-stop(75.1%,rgba(52,52,56,.12)),color-stop(75%,transparent),to(transparent));background-image:linear-gradient(0deg,transparent 24%,rgba(52,52,56,.12) 25%,rgba(52,52,56,.12) 25.1%,transparent 25%,transparent 74%,rgba(52,52,56,.12) 75%,rgba(52,52,56,.12) 75.1%,transparent 75%,transparent),linear-gradient(90deg,transparent 24%,rgba(52,52,56,.12) 25%,rgba(52,52,56,.12) 25.1%,transparent 25%,transparent 74%,rgba(52,52,56,.12) 75%,rgba(52,52,56,.12) 75.1%,transparent 75%,transparent);background-position:calc((100% - 1142px)/2 + 55px) 63px}@media (max-width:1023px){[data-color=white].techno{padding:140px 0 50px;background-position:calc((100% - 736px)/2 + 52px) 20px}}@media (max-width:767px){[data-color=white].techno{background-position:69px 20px}}@media (max-width:639px){[data-color=white].techno{background-position:73px 45px;padding:90px 0 50px;background-image:-webkit-gradient(linear,left bottom,left top,color-stop(20%,transparent),color-stop(21%,rgba(52,52,56,.12)),color-stop(21.1%,rgba(52,52,56,.12)),color-stop(21%,transparent),color-stop(70%,transparent),color-stop(71%,rgba(52,52,56,.12)),color-stop(71.1%,rgba(52,52,56,.12)),color-stop(71%,transparent),to(transparent)),-webkit-gradient(linear,left top,right top,color-stop(20%,transparent),color-stop(21%,rgba(52,52,56,.12)),color-stop(21.1%,rgba(52,52,56,.12)),color-stop(21%,transparent),color-stop(70%,transparent),color-stop(71%,rgba(52,52,56,.12)),color-stop(71.1%,rgba(52,52,56,.12)),color-stop(71%,transparent),to(transparent));background-image:linear-gradient(0deg,transparent 20%,rgba(52,52,56,.12) 21%,rgba(52,52,56,.12) 21.1%,transparent 21%,transparent 70%,rgba(52,52,56,.12) 71%,rgba(52,52,56,.12) 71.1%,transparent 71%,transparent),linear-gradient(90deg,transparent 20%,rgba(52,52,56,.12) 21%,rgba(52,52,56,.12) 21.1%,transparent 21%,transparent 70%,rgba(52,52,56,.12) 71%,rgba(52,52,56,.12) 71.1%,transparent 71%,transparent)}}@media (max-width:400px){[data-color=white].techno{background-position:56px 45px}}[data-color=white].techno .container{padding-left:0}@media (max-width:767px){[data-color=white].techno .container{padding-left:30px}}@media (max-width:400px){[data-color=white].techno .container{padding-left:16px}}[data-color=white].techno:before{background:-webkit-gradient(linear,left bottom,left top,from(rgba(255,255,255,0)),color-stop(rgba(255,255,255,.7)),color-stop(rgba(255,255,255,.9)),to(#fff));background:linear-gradient(to top,rgba(255,255,255,0),rgba(255,255,255,.7),rgba(255,255,255,.9),#fff)}[data-color=white].techno:after{background:-webkit-gradient(linear,left top,left bottom,from(rgba(255,255,255,0)),color-stop(rgba(255,255,255,.7)),color-stop(rgba(255,255,255,.9)),to(#fff));background:linear-gradient(to bottom,rgba(255,255,255,0),rgba(255,255,255,.7),rgba(255,255,255,.9),#fff)}@media (max-width:639px){[data-color=white].techno:after{height:80px}}[data-color=white].techno .techno__shadow:before{background:-webkit-gradient(linear,right top,left top,from(rgba(255,255,255,0)),color-stop(rgba(255,255,255,.7)),color-stop(rgba(255,255,255,.9)),to(#fff));background:linear-gradient(to left,rgba(255,255,255,0),rgba(255,255,255,.7),rgba(255,255,255,.9),#fff)}@media (max-width:1199px){[data-color=white].techno .techno__shadow:before{width:30px}}@media (max-width:639px){[data-color=white].techno .techno__shadow:before{width:0}}[data-color=white].techno .techno__shadow:after{background:-webkit-gradient(linear,left top,right top,from(rgba(255,255,255,0)),color-stop(rgba(255,255,255,.7)),color-stop(rgba(255,255,255,.9)),to(#fff));background:linear-gradient(to right,rgba(255,255,255,0),rgba(255,255,255,.7),rgba(255,255,255,.9),#fff)}@media (max-width:1199px){[data-color=white].techno .techno__shadow:after{width:30px}}@media (max-width:639px){[data-color=white].techno .techno__shadow:after{width:0}}[data-color=white].techno .page-title{-webkit-box-align:center;-ms-flex-align:center;align-items:center;color:#000;background:#fff;height:156px}@media (max-width:1023px){[data-color=white].techno .page-title{height:77px;padding-left:10px;width:auto;padding-right:0}}@media (max-width:767px){[data-color=white].techno .page-title{margin-left:0;padding-left:10px}}@media (max-width:639px){[data-color=white].techno .page-title{height:150px;margin-bottom:0;width:auto}}@media (max-width:400px){[data-color=white].techno .page-title{padding-left:8px;margin-left:-4px}}[data-color=white].techno .techno__text{font-weight:600;font-size:16px;line-height:24px;color:#585858;height:156px;right:6px;top:0;left:auto;padding:0;background-color:#fff;-webkit-box-pack:start;-ms-flex-pack:start;justify-content:flex-start}@media (max-width:1199px){[data-color=white].techno .techno__text{right:10px}}@media (max-width:1023px){[data-color=white].techno .techno__text{left:0;top:80px;width:709px;padding:0;padding-left:10px}}@media (max-width:767px){[data-color=white].techno .techno__text{left:0;width:551px;padding:0 12px;margin-bottom:1px}}@media (max-width:639px){[data-color=white].techno .techno__text{top:1px;margin-left:0;height:150px;width:300px}}@media (max-width:400px){[data-color=white].techno .techno__text{margin-left:-3px}}[data-color=white].techno .techno-slider{margin-top:79px}@media (max-width:1023px){[data-color=white].techno .techno-slider{margin-top:80px}}@media (max-width:639px){[data-color=white].techno .techno-slider{margin-top:2px;margin-bottom:0}}[data-color=white].techno .techno-slider .swiper-slide{margin-bottom:79px;width:553px}@media (max-width:1199px){[data-color=white].techno .techno-slider .swiper-slide{width:473px}}@media (max-width:1023px){[data-color=white].techno .techno-slider .swiper-slide{width:553px}}@media (max-width:639px){[data-color=white].techno .techno-slider .swiper-slide{width:304px}}[data-color=white].techno .techno-slider .swiper-slide-block-name{color:#000;background:#fff;line-height:77px;height:77px;font-weight:900;margin-top:2px}@media (max-width:1023px){[data-color=white].techno .techno-slider .swiper-slide-block-name{padding-left:10px;line-height:76px;height:76px}}@media (max-width:767px){[data-color=white].techno .techno-slider .swiper-slide-block-name{padding-left:10px}}@media (max-width:639px){[data-color=white].techno .techno-slider .swiper-slide-block-name{line-height:73px;height:73px;margin-top:1px}}@media (max-width:400px){[data-color=white].techno .techno-slider .swiper-slide-block-name{margin-left:8px}}@media (max-width:1199px){[data-color=white].techno .techno-slider .swiper-slide-block-icons{padding-right:0}}@media (max-width:1023px){[data-color=white].techno .techno-slider .swiper-slide-block-icons{padding-right:80px}}@media (max-width:639px){[data-color=white].techno .techno-slider .swiper-slide-block-icons{padding-right:70px}}@media (max-width:400px){[data-color=white].techno .techno-slider .swiper-slide-block-icons{margin-left:4px}}@media (max-width:1023px){[data-color=white].techno .techno-slider .swiper-slide-block-icons>div{padding-right:0}}@media (max-width:639px){[data-color=white].techno .techno-slider .swiper-slide-block-icons>div{height:75px}}[data-color=white].techno .techno-slider .swiper-slide-block-icons>div img{-webkit-filter:grayscale(0);filter:grayscale(0)}[data-color=white].techno .techno-slider .swiper-slide-block-icons span{-webkit-box-align:center;-ms-flex-align:center;align-items:center;padding:5px 20px;height:77px;width:153px;margin-top:2px;margin-left:4px;background-color:#fff;font-weight:600;font-size:16px;line-height:120%;color:#000;position:relative}@media (max-width:1023px){[data-color=white].techno .techno-slider .swiper-slide-block-icons span{width:147px;margin-left:10px}}@media (max-width:767px){[data-color=white].techno .techno-slider .swiper-slide-block-icons span{width:139px;padding:0 18px;margin-top:2px;margin-right:8px}}@media (max-width:639px){[data-color=white].techno .techno-slider .swiper-slide-block-icons span{margin-left:2px;width:149px;margin-right:0;height:74px;margin-top:1.2px;background-color:transparent}[data-color=white].techno .techno-slider .swiper-slide-block-icons span:before{content:"";position:absolute;left:0;top:0;width:100%;height:98%;background-color:#fff;z-index:-1}}@media (max-width:400px){[data-color=white].techno .techno-slider .swiper-slide-block-icons span{margin-left:4px;width:147px}}[data-color=white].techno .techno-slider .swiper-pagination{color:#000}[data-color=white].techno .techno-slider .swiper-button-prev{background-image:url(//eventyr.pro/wp-content/themes/eventyr/template-parts/blocks-global/techno/../../../assets/img/icon/slider-left.svg)}[data-color=white].techno .techno-slider .swiper-button-next{background-image:url(//eventyr.pro/wp-content/themes/eventyr/template-parts/blocks-global/techno/../../../assets/img/icon/slider-right.svg)}@media (max-width:1023px){[data-color=white].techno .techno-slider .swiper-buttons{bottom:1px;right:-5px;background:#fff}}@media (max-width:639px){[data-color=white].techno .techno-slider .swiper-buttons{bottom:86px;height:73px}}@media (max-width:400px){[data-color=white].techno .techno-slider .swiper-buttons{right:-14px}}[data-color=white].techno .swiper-pagination-custom .current-page.page-active{color:#000}.image-block{width:100%;text-align:center;position:relative;z-index:1;padding:0 30px}@media (max-width:1023px){.image-block{padding:0}}.image-block img{width:100%;height:616px;-o-object-fit:cover;object-fit:cover}@media (max-width:1359px){.image-block img{height:560px}}@media (max-width:1199px){.image-block img{height:480px}}@media (max-width:1023px){.image-block img{height:400px}}@media (max-width:767px){.image-block img{height:320px}}@media (max-width:639px){.image-block img{height:260px}}@media (max-width:400px){.image-block img{height:220px}}.f-project__slider .swiper-slide-info,.f-project__slider .swiper-buttons{display:-webkit-box;display:-ms-flexbox;display:flex}.f-project{width:100%;padding:80px 0;position:relative;overflow:hidden;-webkit-user-select:none;-moz-user-select:none;-ms-user-select:none;user-select:none}.f-project .swiper-lazy-preloader{display:none}.f-project:after{content:"";position:absolute;left:0;bottom:-1px;z-index:2;width:100%;height:80px;background:-webkit-gradient(linear,left top,left bottom,from(rgba(14,14,15,0)),color-stop(rgba(14,14,15,.5)),color-stop(rgba(14,14,15,.9)),to(#0e0e0f));background:linear-gradient(to bottom,rgba(14,14,15,0),rgba(14,14,15,.5),rgba(14,14,15,.9),#0e0e0f)}@media (max-width:767px){.f-project:after{content:none}}.f-project .container{position:relative;z-index:1}.f-project .page-title{color:#fff;width:calc(100% - 170px)}@media (max-width:639px){.f-project .page-title{width:100%}}.f-project__slider{margin-top:56px;overflow:visible;height:520px}@media (max-width:639px){.f-project__slider{margin-top:44px;height:590px}}@media (min-width:1024px) and (min-height:800px){.f-project__slider{height:640px}}.f-project__slider .swiper-buttons{-webkit-box-align:center;-ms-flex-align:center;align-items:center;color:#fff;position:absolute;right:0;top:-97px}@media (max-width:639px){.f-project__slider .swiper-buttons{position:relative;margin-left:0;right:0;top:0;margin-top:44px;-webkit-box-pack:end;-ms-flex-pack:end;justify-content:flex-end}}.f-project__slider .swiper-pagination-custom{left:0;text-align:left;position:relative;bottom:0;width:auto;margin:0 14px}.f-project__slider .swiper-pagination{color:#fff}.f-project__slider .swiper-button-next,.f-project__slider .swiper-button-prev{top:2px;bottom:auto;position:relative}.f-project__slider .swiper-button-prev{left:0;background-image:url(//eventyr.pro/wp-content/themes/eventyr/template-parts/blocks-global/f-project/../../../assets/img/icon/slider-left-white.svg)}.f-project__slider .swiper-button-next{right:auto;left:0;background-image:url(//eventyr.pro/wp-content/themes/eventyr/template-parts/blocks-global/f-project/../../../assets/img/icon/slider-right-white.svg)}.f-project__slider .swiper-slide{width:783px}@media (max-width:1199px){.f-project__slider .swiper-slide{width:100%}}@media (max-width:639px){.f-project__slider .swiper-slide{width:calc(100% - 50px)}}@media (min-width:1024px) and (min-height:800px){.f-project__slider .swiper-slide{width:963px}}.f-project__slider .swiper-slide-info{width:677px;-ms-flex-wrap:wrap;flex-wrap:wrap;-webkit-box-align:end;-ms-flex-align:end;align-items:flex-end;-webkit-box-pack:justify;-ms-flex-pack:justify;justify-content:space-between;position:absolute;bottom:24px;left:24px;padding:32px;gap:44px 32px;z-index:2}@media (max-width:1023px){.f-project__slider .swiper-slide-info{border-radius:12px;padding:20px 16px;left:8px;bottom:8px;width:calc(100% - 16px);gap:0}}.f-project__slider .swiper-slide-info:before{content:"";position:absolute;width:100%;height:100%;left:0;top:0;background:rgba(14,14,15,.9);-webkit-backdrop-filter:blur(7.5px);backdrop-filter:blur(7.5px);border-radius:50px;z-index:-1}@media (max-width:1023px){.f-project__slider .swiper-slide-info:before{border-radius:12px;background:rgba(14,14,15,.6)}}.f-project__slider .swiper-slide-title{font-size:32px;font-style:normal;font-weight:800;line-height:40px;text-transform:uppercase;color:#fff;position:relative;z-index:2;width:calc(100% - 200px)}@media (max-width:1359px){.f-project__slider .swiper-slide-title{font-size:28px}}@media (max-width:1023px){.f-project__slider .swiper-slide-title{-webkit-box-ordinal-group:3;-ms-flex-order:2;order:2;width:100%;margin-top:16px}}@media (max-width:767px){.f-project__slider .swiper-slide-title{font-size:26px;line-height:34px}}@media (max-width:639px){.f-project__slider .swiper-slide-title{font-size:20px;line-height:28px}}.f-project__slider .swiper-slide-title a{color:#fff;-webkit-transition:all .5s;transition:all .5s}.f-project__slider .swiper-slide-title a:hover{color:#00dbde}.f-project__slider .swiper-slide-year{padding:16px 24px;position:absolute;right:24px;top:27px;font-size:14px;font-style:normal;font-weight:600;line-height:20px;color:#fff;z-index:2}@media (max-width:1023px){.f-project__slider .swiper-slide-year{position:relative;margin-bottom:16px;top:0;right:0;-webkit-box-ordinal-group:1;-ms-flex-order:0;order:0;width:100%;padding:0}}.f-project__slider .swiper-slide-tags{width:calc(100% - 100px);z-index:2}@media (max-width:1023px){.f-project__slider .swiper-slide-tags{width:100%;-webkit-box-ordinal-group:2;-ms-flex-order:1;order:1}}.f-project__slider .swiper-slide-tags .portfolio_tags .hidden{display:none}.f-project__slider .swiper-slide-tags .hidden>li{margin-right:20px}.f-project__slider .swiper-slide-tags ul li{display:inline-block;border-radius:1000px;border:1px solid gray;background:rgba(196,196,196,.15);margin-right:16px;-webkit-transition:all .5s;transition:all .5s;margin-bottom:10px}@media (max-width:639px){.f-project__slider .swiper-slide-tags ul li{margin-right:6px}}@media (max-width:400px){.f-project__slider .swiper-slide-tags ul li{margin-bottom:6px}}.f-project__slider .swiper-slide-tags ul li:hover{background:#8974ff;border:1px solid #8974ff}.f-project__slider .swiper-slide-tags ul li:hover a{color:#fff}.f-project__slider .swiper-slide-tags ul li:nth-last-child(1){margin-right:0}.f-project__slider .swiper-slide-tags ul li a{display:inline-block;padding:8px 16px;font-size:16px;font-style:normal;font-weight:600;line-height:24px;color:#fff;-webkit-transition:color .5s;transition:color .5s}@media (max-width:639px){.f-project__slider .swiper-slide-tags ul li a{padding:8px 11px}}@media (max-width:639px){.f-project__slider .swiper-slide-tags .tags-trigger{margin-top:6px;margin-bottom:0}}.f-project__slider .swiper-slide-image{width:100%;height:100%;border-radius:50px;overflow:hidden;position:relative;z-index:1}@media (max-width:1023px){.f-project__slider .swiper-slide-image{border-radius:16px}}.f-project__slider .swiper-slide-image:after{position:absolute;left:0;bottom:0;height:60%;width:100%;background:-webkit-gradient(linear,left top,left bottom,from(rgba(34,34,34,0)),color-stop(rgba(34,34,34,.96)),color-stop(rgba(34,34,34,.99)),to(#222));background:linear-gradient(to bottom,rgba(34,34,34,0),rgba(34,34,34,.96),rgba(34,34,34,.99),#222);z-index:1}@media (max-width:1023px){.f-project__slider .swiper-slide-image:after{content:""}}.f-project__slider .swiper-slide-image img{width:100%;height:100%;-o-object-fit:cover;object-fit:cover}@media (max-width:1023px){.f-project__slider .swiper-slide-image img{height:80%}}@media (max-width:767px){.f-project__slider .swiper-slide-image img{height:70%}}@media (max-width:639px){.f-project__slider .swiper-slide-image img{height:60%}}.f-project__slider .swiper-slide-text{font-weight:400;font-size:16px;line-height:27px;z-index:2;color:#ededed}@media (max-width:1359px){.f-project__slider .swiper-slide-text{font-size:15px}}@media (max-width:639px){.f-project__slider .swiper-slide-text{font-size:14px;line-height:22px}}.f-project__slider .swiper-slide-text a{color:#8974ff}.f-project__slider .swiper-slide-text span{font-weight:300;color:#00dbde}.f-project__slider .swiper-slide-text p{margin-top:0;margin-bottom:26px;color:#ededed}@media (max-width:639px){.f-project__slider .swiper-slide-text p{margin-bottom:22px}}.f-project__slider .swiper-slide-text p:nth-last-child(1){margin-bottom:0}.f-project__slider .swiper-slide .button{position:relative;z-index:2}@media (max-width:1023px){.f-project__slider .swiper-slide .button{-webkit-box-ordinal-group:5;-ms-flex-order:4;order:4;margin-top:33px}}.s-project__slider .swiper-slide-image img{width:100%;height:100%}.s-project__head{display:-webkit-box;display:-ms-flexbox;display:flex}.s-project{width:100%;padding:80px 18px;overflow:hidden;-webkit-user-select:none;-moz-user-select:none;-ms-user-select:none;user-select:none}@media (max-width:1359px){.s-project{padding:80px 0}}.s-project .page-title{color:#fff;width:55%}@media (max-width:1023px){.s-project .page-title{width:70%}}@media (max-width:767px){.s-project .page-title{width:60%}}@media (max-width:767px){.s-project .page-title{width:100%;margin-bottom:24px}.s-project .page-title br{display:none}}.s-project__head{-webkit-box-pack:justify;-ms-flex-pack:justify;justify-content:space-between;-webkit-box-align:start;-ms-flex-align:start;align-items:flex-start}@media (max-width:1023px){.s-project__head{min-height:100%}}@media (max-width:767px){.s-project__head{-ms-flex-wrap:wrap;flex-wrap:wrap}}.s-project__head .page-title{min-height:128px}@media (max-width:1023px){.s-project__head .page-title{min-height:20px}}.s-project__head .button{margin-bottom:56px}@media (max-width:1023px){.s-project__head .button{margin-bottom:0}}.s-project__slider{margin-top:56px;position:relative;overflow:visible}@media (max-width:1023px){.s-project__slider{padding:0 40px 50px}}@media (max-width:767px){.s-project__slider{padding:0 30px 70px}}@media (max-width:639px){.s-project__slider{margin-top:56px;padding:0 80px 70px}}@media (max-width:400px){.s-project__slider{padding:0 50px 70px}}.s-project__slider .swiper-lazy-preloader{display:none}.s-project__slider .swiper-buttons{position:absolute;right:calc((100% - 1110px)/2 - 60px);top:-80px;display:-webkit-box;display:-ms-flexbox;display:flex;-webkit-box-align:center;-ms-flex-align:center;align-items:center;-webkit-transform:translateX(-50%);transform:translateX(-50%)}@media (max-width:1199px){.s-project__slider .swiper-buttons{right:calc((100% - 960px)/2 - 60px)}}@media (max-width:1023px){.s-project__slider .swiper-buttons{right:calc((100% - 710px)/2);-webkit-transform:translateX(0);transform:translateX(0);top:auto;bottom:-20px}}@media (max-width:767px){.s-project__slider .swiper-buttons{right:30px}}@media (max-width:639px){.s-project__slider .swiper-buttons{bottom:-5px;right:30px;left:initial;-webkit-box-pack:end;-ms-flex-pack:end;justify-content:flex-end}}@media (max-width:400px){.s-project__slider .swiper-buttons{right:16px}}.s-project__slider .swiper-pagination{color:#fff;position:static;padding:0 11px;margin-bottom:2px}.s-project__slider .swiper-slide:hover .swiper-slide-title{color:#00dbde}@media (min-width:767px){.s-project__slider .swiper-slide:hover .swiper-slide-image:before{opacity:0}.s-project__slider .swiper-slide:hover .swiper-slide-image img{-webkit-transform:scale(1.1);transform:scale(1.1)}}.s-project__slider .swiper-slide-image{width:100%;height:326px;margin-bottom:24px;border-radius:20px;overflow:hidden;position:relative}.s-project__slider .swiper-slide-image a{display:block;width:100%;height:100%}.s-project__slider .swiper-slide-image:before{content:"";position:absolute;left:0;top:0;width:100%;height:100%;background:rgba(0,0,0,.42);-webkit-transition:opacity .5s;transition:opacity .5s;z-index:1;pointer-events:none}@media (max-width:1023px){.s-project__slider .swiper-slide-image:before{content:none}}.s-project__slider .swiper-slide-image img{-o-object-fit:cover;object-fit:cover;-webkit-transition:-webkit-transform .5s;transition:-webkit-transform .5s;transition:transform .5s;transition:transform .5s,-webkit-transform .5s}.s-project__slider .swiper-slide-title{font-weight:800;font-size:20px;line-height:28px;text-transform:uppercase;color:#fff;margin-bottom:16px;-webkit-transition:color .5s;transition:color .5s}.s-project__slider .swiper-slide-text{font-weight:400;font-size:16px;line-height:24px;letter-spacing:.05em;color:#ededed}.s-project__slider .swiper-slide-text p{color:#ededed}.s-project__slider .swiper-slide-text p:nth-last-child(1){margin-bottom:0}.s-project__slider .swiper-button-prev,.s-project__slider .swiper-button-next{min-width:23px;background-repeat:no-repeat;position:static}.s-project__slider .swiper-button-prev{background-image:url(//eventyr.pro/wp-content/themes/eventyr/template-parts/blocks-global/s-project/../../../assets/img/icon/slider-left-white.svg)}.s-project__slider .swiper-button-next{background-image:url(//eventyr.pro/wp-content/themes/eventyr/template-parts/blocks-global/s-project/../../../assets/img/icon/slider-right-white.svg)}.testimonials-slider .swiper-slide-client-image img{width:100%;height:100%}.testimonials-slider .swiper-slide,.testimonials-slider .swiper-buttons{display:-webkit-box;display:-ms-flexbox;display:flex}.testimonials{width:100%;background-color:#fff;padding:80px 0;-webkit-user-select:none;-moz-user-select:none;-ms-user-select:none;user-select:none}.testimonials--v1 .testimonials-slider .swiper-wrapper .swiper-slide{align-items:center}.testimonials--v2{background-image:url(//eventyr.pro/wp-content/themes/eventyr/template-parts/blocks-global/testimonials/../../../assets/svg/testimonial-background.svg);background-repeat:no-repeat;background-position:center}.testimonials--v2 .testimonials-slider .swiper-wrapper .swiper-slide{display:flex;flex-direction:column;justify-content:center;align-items:center;gap:40px}.testimonials--v2 .testimonials-slider .swiper-wrapper .swiper-slide-client-image{width:100%;height:auto;margin-bottom:0}.testimonials--v2 .testimonials-slider .swiper-wrapper .swiper-slide-client-image img{border-radius:50%}.testimonials--v2 .testimonials-slider .swiper-wrapper .swiper-slide-client-name,.testimonials--v2 .testimonials-slider .swiper-wrapper .swiper-slide-client-position{display:none}.testimonials--v2 .testimonials-slider .swiper-wrapper .swiper-slide-client-bottom{display:flex;flex-direction:column;justify-content:center;align-items:center;gap:4px}.testimonials--v2 .testimonials-slider .swiper-wrapper .swiper-slide-client-bottom-name,.testimonials--v2 .testimonials-slider .swiper-wrapper .swiper-slide-client-bottom-position{display:block}.testimonials--v2 .testimonials-slider .swiper-wrapper .swiper-slide-text{text-align:center}.testimonials--v2 .testimonials-slider .swiper-wrapper .swiper-slide-text:before{content:none}.testimonials--v2 .testimonials-slider .swiper-wrapper .swiper-slide .read-more{display:none !important}.testimonials--v2 .testimonials-slider .swiper-buttons{align-items:center;justify-content:center;width:100%;margin-left:unset;margin-top:40px}@media (max-width:639px){.testimonials--v2{background-position:left center}.testimonials--v2 .testimonials-slider .swiper-wrapper .swiper-slide-client{margin-bottom:0}.testimonials--v2 .testimonials-slider .swiper-wrapper .swiper-slide-client-image{max-width:104px;margin:auto}.testimonials--v2 .testimonials-slider .swiper-wrapper .swiper-slide-text{padding:0;height:auto}.testimonials--v2 .testimonials-slider .swiper-wrapper .swiper-slide-text:after{content:none}}.testimonials--v3{background-image:url(//eventyr.pro/wp-content/themes/eventyr/template-parts/blocks-global/testimonials/../../../assets/svg/testimonial-background.svg);background-repeat:no-repeat;background-position:center}.testimonials--v3 .testimonials-slider .swiper-wrapper .swiper-slide{display:inline-flex;flex-direction:column;justify-content:center;align-items:center;gap:40px}.testimonials--v3 .testimonials-slider .swiper-wrapper .swiper-slide-client{order:2;width:auto;display:grid;grid-template-columns:140px auto;grid-template-rows:70px;grid-column-gap:16px}.testimonials--v3 .testimonials-slider .swiper-wrapper .swiper-slide-client-image{width:100%;height:auto;margin-bottom:0;position:relative;padding:16px 0 0 36px;grid-column:1/span 1;grid-row:1/span 2}.testimonials--v3 .testimonials-slider .swiper-wrapper .swiper-slide-client-image img{border-radius:10px}.testimonials--v3 .testimonials-slider .swiper-wrapper .swiper-slide-client-image:before{content:url(//eventyr.pro/wp-content/themes/eventyr/template-parts/blocks-global/testimonials/../../../assets/svg/testimonial-overflow.svg);position:absolute;z-index:-1;left:0;top:0}.testimonials--v3 .testimonials-slider .swiper-wrapper .swiper-slide-client-name{display:flex;align-items:flex-end;grid-column:2/span 2;grid-row:1/span 1}.testimonials--v3 .testimonials-slider .swiper-wrapper .swiper-slide-client-position{grid-column:2/span 2;grid-row:2/span 1}.testimonials--v3 .testimonials-slider .swiper-wrapper .swiper-slide-client-position{display:block}.testimonials--v3 .testimonials-slider .swiper-wrapper .swiper-slide-client-bottom{display:none}.testimonials--v3 .testimonials-slider .swiper-wrapper .swiper-slide-client-bottom-name,.testimonials--v3 .testimonials-slider .swiper-wrapper .swiper-slide-client-bottom-position{display:none}.testimonials--v3 .testimonials-slider .swiper-wrapper .swiper-slide-text{order:1;text-align:center;padding:0;height:auto}.testimonials--v3 .testimonials-slider .swiper-wrapper .swiper-slide-text:after{content:none}.testimonials--v3 .testimonials-slider .swiper-wrapper .swiper-slide .read-more{display:none !important}.testimonials--v3 .testimonials-slider .swiper-buttons{align-items:center;justify-content:center;width:100%;margin-left:unset;margin-top:40px}@media (max-width:639px){.testimonials--v3 .testimonials-slider .swiper-wrapper .swiper-slide-client{grid-template-columns:100px auto;grid-template-rows:50px;grid-column-gap:16px}.testimonials--v3 .testimonials-slider .swiper-wrapper .swiper-slide-client-image{padding:22px 0 0 36px}.testimonials--v3 .testimonials-slider .swiper-wrapper .swiper-slide-client-image:before{transform:scale(.75)}.testimonials--v3 .testimonials-slider .swiper-wrapper .swiper-slide-text:before{content:none}}.testimonials--v4 .testimonials-slider .swiper-wrapper .swiper-slide{display:flex;padding:32px;flex-direction:column;align-items:flex-start;gap:20px;border-radius:18px;background:#efefef}.testimonials--v4 .testimonials-slider .swiper-wrapper .swiper-slide-client{order:2;width:auto;display:grid;grid-template-columns:106px auto;grid-template-rows:54px;grid-column-gap:16px}.testimonials--v4 .testimonials-slider .swiper-wrapper .swiper-slide-client-image{width:100%;height:auto;margin-bottom:0;position:relative;padding:0;grid-column:1/span 1;grid-row:1/span 2}.testimonials--v4 .testimonials-slider .swiper-wrapper .swiper-slide-client-image img{border-radius:50%}.testimonials--v4 .testimonials-slider .swiper-wrapper .swiper-slide-client-name{display:flex;align-items:flex-end;grid-column:2/span 2;grid-row:1/span 1}.testimonials--v4 .testimonials-slider .swiper-wrapper .swiper-slide-client-position{grid-column:2/span 2;grid-row:2/span 1}.testimonials--v4 .testimonials-slider .swiper-wrapper .swiper-slide-client-position{display:block}.testimonials--v4 .testimonials-slider .swiper-wrapper .swiper-slide-client-bottom{display:none}.testimonials--v4 .testimonials-slider .swiper-wrapper .swiper-slide-client-bottom-name,.testimonials--v4 .testimonials-slider .swiper-wrapper .swiper-slide-client-bottom-position{display:none}.testimonials--v4 .testimonials-slider .swiper-wrapper .swiper-slide-text{order:1;padding:44px 0 0;height:auto;width:100%}.testimonials--v4 .testimonials-slider .swiper-wrapper .swiper-slide-text:before{top:0;left:0;width:30px;height:24px;background-image:url(//eventyr.pro/wp-content/themes/eventyr/template-parts/blocks-global/testimonials/../../../assets/svg/dark-quote.svg)}.testimonials--v4 .testimonials-slider .swiper-wrapper .swiper-slide-text:after{content:none}.testimonials--v4 .testimonials-slider .swiper-wrapper .swiper-slide .read-more{display:none !important}.testimonials--v4 .testimonials-slider .swiper-buttons{align-items:center;justify-content:flex-end;width:100%;margin-left:unset;margin-top:40px}.testimonials--dark.testimonials--v4 .testimonials-slider .swiper-wrapper .swiper-slide{background:#343438}.testimonials--dark.testimonials--v4 .testimonials-slider .swiper-wrapper .swiper-slide-text:before{background-image:url(//eventyr.pro/wp-content/themes/eventyr/template-parts/blocks-global/testimonials/../../../assets/svg/white-quote.svg) !important}.testimonials--dark{background-color:#0e0e0f}.testimonials--dark .page-title{color:#fff}.testimonials--dark .testimonials-slider .swiper-slide-client-name{color:#fff}.testimonials--dark .testimonials-slider .swiper-slide-client-position{color:#ededed}.testimonials--dark .testimonials-slider .swiper-slide-text:after{background:-webkit-gradient(linear,left top,left bottom,from(rgba(14,14,15,0)),color-stop(rgba(14,14,15,.6)),color-stop(rgba(14,14,15,.99)),to(#0e0e0f));background:linear-gradient(to bottom,rgba(14,14,15,0),rgba(14,14,15,.6),rgba(14,14,15,.99),#0e0e0f)}.testimonials--dark .testimonials-slider .swiper-slide-text,.testimonials--dark .testimonials-slider .swiper-slide-text p{color:#ededed}.testimonials--dark .testimonials-slider .swiper-slide-text:before,.testimonials--dark .testimonials-slider .swiper-slide-text p:before{background-image:url(data:image/png;base64,iVBORw0KGgoAAAANSUhEUgAAADwAAAAxCAYAAACGYsqsAAAACXBIWXMAAAsTAAALEwEAmpwYAAAAAXNSR0IArs4c6QAAAARnQU1BAACxjwv8YQUAAAHTSURBVHgB7ZiLboMwDEUNdH2s/f8fnao+2GB2FSZGeSQXO5vSHClCLQm+t7HTBCKAtm1Lbke50h+C6CgoEPfwIze5ttyuRVHcKTKojiDDgyB9JNiNIrFGh7dhDiJ9TyNBOmpuFw7YkiFOh5itCNARUoOHhf5v3E4R6lp0VATq8BLHg3fuQUs8Uo37b8gADR2LKc2DJMA7haNa11o6yoUgcn9PGHsej44107GU0kt1O4csGlp/V2t11N2HyYfwr7LlC1qLEuTMqdTQSpR0fHVflBNB1qSQcOkHQVHQcR3qmJphCRK8C3PcOEhNOqzV8VRST4bdUu6z9I9x5yBXUoB1VBY6xmZ4RxhSrypmHWgqz+r4ZdjNLrpAnLW2lZY6hjO8JYybxoocQ8ePYbciIjXTaNVtDB39GUYXCO1jIZrKXjr6hpE0agwO/6Y6HoZdGiFbN9XZdTqq8JH+OjqTaM1oz665js4wUjefpI+5js4wkkZa28c+5jo2bguH7FcPPNa7M6fdx9z9WDokhdBzpva7qyg60FXRgig6/pNh67ed8YJ4gp57gyhjBfIgG7YA3VJa8HI1HIVsOHWy4dTJhlMnG06dbDh1suHUyYZTJxtOnZcz/A0EI8PmVgrZdwAAAABJRU5ErkJggg==)}.testimonials--dark .testimonials-slider .swiper-pagination{color:#fff}.testimonials--dark .testimonials-slider .swiper-button-next{mask:url(//eventyr.pro/wp-content/themes/eventyr/template-parts/blocks-global/testimonials/../../../assets/img/icon/slider-right.svg) no-repeat 100%;-webkit-mask:url(//eventyr.pro/wp-content/themes/eventyr/template-parts/blocks-global/testimonials/../../../assets/img/icon/slider-right.svg) no-repeat 100%;-webkit-mask-size:contain;mask-size:contain;background:#fff}.testimonials--dark .testimonials-slider .swiper-button-prev{mask:url(//eventyr.pro/wp-content/themes/eventyr/template-parts/blocks-global/testimonials/../../../assets/img/icon/slider-left.svg) no-repeat 100%;-webkit-mask:url(//eventyr.pro/wp-content/themes/eventyr/template-parts/blocks-global/testimonials/../../../assets/img/icon/slider-left.svg) no-repeat 100%;-webkit-mask-size:contain;mask-size:contain;background:#fff}.testimonials--dark .testimonials-slider .current-page.page-active{color:#fff}.testimonials-slider{padding-top:56px}.testimonials-slider .swiper-container-cube .swiper-cube-shadow{opacity:0}.testimonials-slider .swiper-buttons{align-items:center;margin-left:288px;margin-top:38px}@media (max-width:1199px){.testimonials-slider .swiper-buttons{margin-left:288px}}@media (max-width:767px){.testimonials-slider .swiper-buttons{margin-left:0;margin-top:50px;justify-content:flex-end}}.testimonials-slider .swiper-pagination-custom{left:0;text-align:left;position:relative;bottom:0;width:auto;margin:0 14px;display:inline-block}.testimonials-slider .swiper-button-next,.testimonials-slider .swiper-button-prev{top:2px;bottom:auto;position:relative}.testimonials-slider .swiper-button-prev{left:0}.testimonials-slider .swiper-button-next{right:auto;left:0}.testimonials-slider .swiper-slide{justify-content:space-between;height:100%}@media (max-width:767px){.testimonials-slider .swiper-slide{flex-wrap:wrap}}.testimonials-slider .swiper-slide-text{width:calc(100% - 288px);font-weight:400;font-size:16px;line-height:27px;color:#585858;position:relative;display:flex;flex-direction:column}@media (max-width:1359px){.testimonials-slider .swiper-slide-text{font-size:15px}}@media (max-width:1199px){.testimonials-slider .swiper-slide-text{width:70%}}@media (max-width:1023px){.testimonials-slider .swiper-slide-text{width:60%}}@media (max-width:767px){.testimonials-slider .swiper-slide-text{width:100%;font-size:14px;line-height:24px;padding-left:45px;height:240px;transition:height .5s;overflow:hidden;padding-top:27px;position:relative}.testimonials-slider .swiper-slide-text:after{content:"";position:absolute;left:0;top:0;width:100%;height:50px;top:auto;bottom:0;background:-moz-linear-gradient(top,rgba(255,255,255,0),rgba(255,255,255,.6),rgba(255,255,255,.99),#fff);background:-webkit-linear-gradient(top,rgba(255,255,255,0),rgba(255,255,255,.6),rgba(255,255,255,.99),#fff);background:linear-gradient(to bottom,rgba(255,255,255,0),rgba(255,255,255,.6),rgba(255,255,255,.99),#fff)}}.testimonials-slider .swiper-slide-text p{color:#585858}.testimonials-slider .swiper-slide-text a{color:#8974ff}.testimonials-slider .swiper-slide-text span{font-weight:300;color:#00dbde}.testimonials-slider .swiper-slide-text.open{height:100%;overflow:visible}.testimonials-slider .swiper-slide-text.open:after{content:none}.testimonials-slider .swiper-slide-text:before{content:"";position:absolute;left:0;top:0;width:60px;height:49px;background-image:url(data:image/png;base64,iVBORw0KGgoAAAANSUhEUgAAAEAAAAA1CAYAAADxhu2sAAAACXBIWXMAAAsTAAALEwEAmpwYAAAAAXNSR0IArs4c6QAAAARnQU1BAACxjwv8YQUAAAK/SURBVHgB7VnJrqpAEC0axee0MRo1ceHClf//UyaOC5VB8FURvOEiSk/0JWnOBoxAnT59qnoCUAODZkGYj0oD3MlkMlqtVn28d+DvkfJZLpcDEOAjS5yCDZ/PZ/q+67rJfr+/4m0CfwNpPi6Ig5HSr2AEuh+NRt3b7RbTTzALNp1Oh0mSsBI+xOWrCKICvAXLB+33+x6mBByPxxjMIOUTx/EnPt0qPiICOBhsVBYsj/v93lksFs75fH5AzZjNZtR4V4UPtwBU7IIg6PA8S8+Nx2OyIAWtJSXW6/U/bFyX51nigynhlfHhGgU2m03ver16IIDH4+GSPaGGoXK73XqXy6Un8g45N+Pzq9N5HMAwn4YgAcrDwWDgYU9RIdI1QjAUV5oP1Snf93/4VPWOk6kmDcYYWU5bUVTlQ0Mk5Ph8FQDzrFdV9KqC6ZwfUN7r5vMtBVzHcQagMZgimAoffPd5OBze+HxUE60mHYyAjb+BxpmhqvVxLnCHEj6fBPBUrHY6nXzQmPegzifAS1T2X9lHabgQGmIKwUK8BKARGvj4n/4vE6Ajq3ZWYX3QC0+Rz9fOePuwitpZ0dM681PkU5r3eRQFkFY7s5ru5bAqn8r1yK+Pz+dzrrl1ETxWk4EJPnkBWBiGXIudItBqlPe6e1+FT8TLJy+AVLBM7Qj0Q4UPtxt/BJC1G6odQg1Q4CO0BH8JIG03qKf3HQU+QrWIFa5CwEpLatexESqzVynF59XwJvU+wRifdGcX820oYzlaYWXrfS5Qgdrtdteq50zySYNEUSRlOdphwYmK9kMRk3woBdz8Hn8D4Jjk07SzPYJRTqkDoFkw6kYGzTjYzMO4A5omgPUOMC5A02C9AEbRCgCWoxUALEcrAFiOVgCwHK0AYDlaAcBytAKA5WgFAMthvQC0/UTH0KaEoGOrquN0o3z+A3mdVsSXV3jaAAAAAElFTkSuQmCC);background-size:cover;left:-40px;top:-25px}@media (max-width:767px){.testimonials-slider .swiper-slide-text:before{left:0;top:0}}.testimonials-slider .swiper-slide-text p{margin-top:0;margin-bottom:26px;position:relative}@media (max-width:767px){.testimonials-slider .swiper-slide-text p{margin-bottom:20px}}.testimonials-slider .swiper-slide-text p:nth-last-child(1){margin-bottom:0}.testimonials-slider .swiper-slide .read-more{font-weight:600;font-size:16px;line-height:27px;color:#8974ff;padding-left:45px;cursor:pointer;display:none}@media (max-width:767px){.testimonials-slider .swiper-slide .read-more{display:block}}.testimonials-slider .swiper-slide-client{width:208px}@media (max-width:767px){.testimonials-slider .swiper-slide-client{width:50%;margin-bottom:30px}}@media (max-width:639px){.testimonials-slider .swiper-slide-client{width:100%}}.testimonials-slider .swiper-slide-client-bottom{display:none}.testimonials-slider .swiper-slide-client-image{width:100%;height:254px;margin-bottom:16px}.testimonials-slider .swiper-slide-client-image img{object-fit:contain}.testimonials-slider .swiper-slide-client-name{font-weight:800;font-size:20px;line-height:28px;color:#0e0e0f;text-transform:uppercase}@media (max-width:1359px){.testimonials-slider .swiper-slide-client-name{font-size:19px}}.testimonials-slider .swiper-slide-client-name span{font-weight:300;color:#00dbde}.testimonials-slider .swiper-slide-client-position{font-weight:600;font-size:14px;line-height:20px;color:#585858}.testimonials-slider .swiper-slide-client-position span{font-weight:300;color:#00dbde}.family-group{color:#fff;margin:80px 0;-webkit-user-select:none;-ms-user-select:none;user-select:none}.family-group_inner{margin-left:0}.family-group .page-title{padding-top:4px}.family-group_wrap{display:-webkit-box;display:-ms-flexbox;display:flex;-ms-flex-wrap:wrap;flex-wrap:wrap;align-items:flex-start;text-align:center;margin-left:-15px;margin-right:-15px;margin-top:56px;max-width:822px}.family-group_item img{display:inline-block;width:auto;height:auto;max-width:90%;max-height:90%}.family-group_item{width:226px;margin-right:70px;margin-bottom:60px;height:122px;display:flex;align-items:center;justify-content:center}.family-group_item:nth-of-type(3n+3){margin-right:0}.family-group_item:nth-last-child(-n+3){margin-bottom:0}@media (max-width:1199px){.family-group_item{margin-bottom:50px}}@media (max-width:1023px){.family-group_wrap{max-width:100%;margin:56px 0 0}.family-group_inner{margin-left:0}.family-group_item{width:190px}}@media (max-width:767px){.family-group_wrap{justify-content:space-between}.family-group_item{width:44%;margin-bottom:30px;margin-right:0;height:100px}}@media (max-width:520px){.family-group_item{height:80px}}@media (max-width:460px){.family-group_wrap{margin-top:23px}.family-group{margin:43px 0 73px}.family-group .page-title{font-size:31px}}.feedback{width:100%;padding:80px 0;-webkit-transition:opacity .8s;transition:opacity .8s}.feedback.in-view{opacity:1}.feedback.bg-white .page-title{color:#000}.feedback .page-title{color:#fff;margin-bottom:48px}@media (max-width:767px){.feedback .page-title br{display:none}}
We are trusted by
Achievements
HYPRA
blockchain
companies 2022
cLUTCH
Gaming company worldwide
sELECTED FIRMS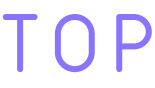 mobile
dev company
Average client revenue growth
Who we are
Custom Software Development Company
Today Eventyr is a team of more than 200 technical and business professionals who deliver advanced software development services for different business areas. We aim to build long-term, mutually beneficial relationships with our clients and solve their issues with cutting-edge software solutions. Your business is growing — we are growing together with you. Our company is a member of Sigma Software Group, which unites more than 9000 employees in 11 countries.
What we do
Connecting Business With Technologies
At Eventyr, our team provides you with accessible mobile, game, and web solutions that meet the latest technical requirements and market trends. Our advanced software solutions successfully integrate with various industries and bring our customers' growth and improvement.
Learn more
OUR TECH STACK
We work with the latest and greatest mobile, cross-platform and web technologies and tools to provide you with a powerful custom tech stack for your project.
Testimonials
Markus Frank
CEO of Single.de
I'm happy with our collaboration with Eventyr, they are indeed experts in their work. We have been working together for about 2 years, and we are expanding our cooperation even more with new projects. The management and development are top-notch! In all the time I have worked with the company, they have never let me down. Everything was delivered on time, with great communication, good quality, and the best approaches.
We have developed an excellent dating app for the Single.de platform, which is hugely popular in Germany among users. Guys have done a good job, suggest many improvements for better app work. The app has a perfect matching algorithm, user profiles with advanced details, a chat, a handy news feed, and a user verification feature with high security.
We continue to cooperate with Eventyr, and I highly recommend this company to anyone who wants to get really high-quality product!
Read more
Markus Frank
CEO of Single.de
Daniel Matalon
CTO at Vonder
Eventyr and specifically Daniel and Oleg are remarkable, we have developed the most innovative hospitality platform, both app, and web for our company VonderEurope.com We have complexes in Europe, Dubai, and the USA. Eventyr has developed state-of-the-art technology that feels like Airbnb, the platform has a Booking engine, advanced chat for tenants, a city guide, event booking solution for our Amenities, sports clubs, lectures, work spaces, inviting repair for any fix, tenants' experience is five start – updates all through the process. Cleaning services system and more. Eventyr time line is always on time. They are a top-level developer company. This is the first company I'm working with which commits to promises and delivers with great quality and on time, they never let me down during the last 2 years of cooperation!
Read more
Daniel Matalon
CTO at Vonder
Amir
Founder, Marketing Solutions Company
"I'm very satisfied with our partnership with Eventyr — they provide excellent service."
Eventyr has developed a direct booking website and mobile app for a hospitality group using the provided designs. They've conducted a business analysis to optimize development. Deliverables included backend and frontend designs in addition to solving product business needs and networking requirements. Their insights and professionalism were key. Daniel and Oleg are great. You have to experience them to understand. They're solutions-based thinkers. Their project managers and sales team were super diligent about creating the proper scope.
Read more
Amir
Founder, Marketing Solutions Company
Ivan Baryshevskyi
Head of Product at NewPubCo
"Eventyr created a very successful mobile game."
Eventyr has helped a mobile apps company design and develop a word search game. They've been in charge of R&D, game mechanics ideation, music addition, and developing a unique level difficulty algorithm.
Thanks to their creativity and quality work, Eventyr has developed a highly successful and popular game that received over 100,000 downloads within the first month of launch. Eventyr communicates efficiently via Slack and Google Meet. They come up with fresh ideas and strive to improve the product.
Read more
Ivan Baryshevskyi
Head of Product at NewPubCo
Jane
Client Success Manager, NDA
"Eventyr demonstrated a high level of professionalism in the VR/AR development industry."
Eventyr helped a software development outsourcing company develop the POC of a VR room decoration app designed for Oculus Quest 2 using the Unity engine. Their work also included extensive and continuous R&D.
Eventyr successfully delivered the client's VR app, meeting the desired graphics, code, and UX quality. The team offered efficient project management, delivering on time and within budget and leveraging Slack, Zoom, and Google Meet to communicate. Moreover, they were flexible and proactive.
Read more
Jane
Client Success Manager, NDA